Just like in the song, we hit these states back to back. This was also the point where we had to figure out what counted as "visiting" a state on our trip. Iowa was a bit out of the way, but it was the closest we were probably going to get. So, did we just have to touch it? Eat there? Take a picture?
We ended up deciding that we had to spend at least one night in each state. Right on the Mississippi River is Effigy Mounds, National Monument, which is a long standing burial ground for American Indians. The hike was humid, but we had the place to ourselves. Kate is starting to practice her pageant smile (just in case).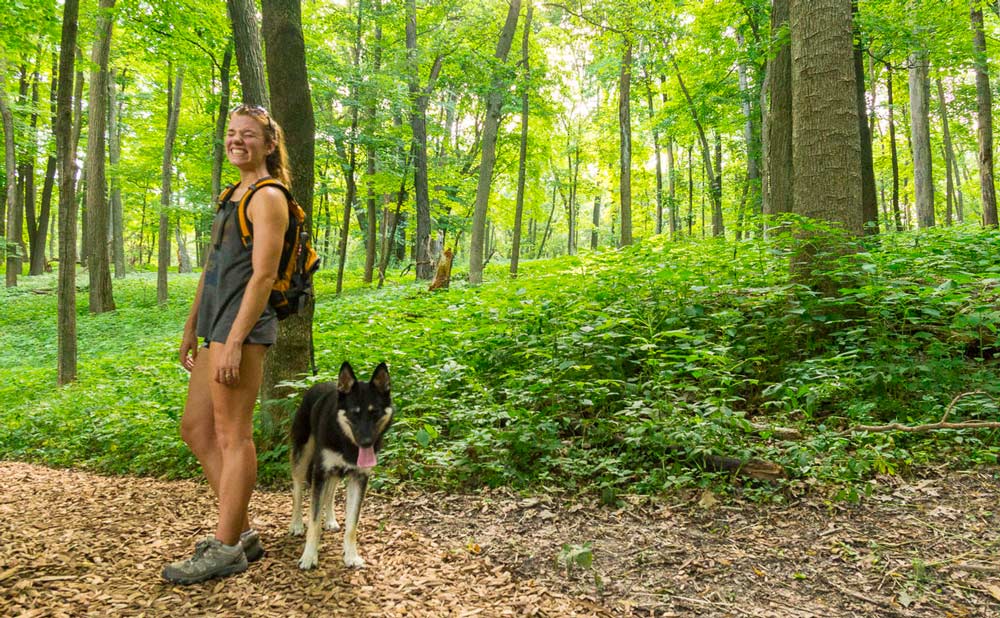 Our hike ended on some cliffs overlooking the Mississippi River. Quite cool view. All I could think about was Mark Twain in a steamboat moving upriver. And ice cream because we were getting quite sticky.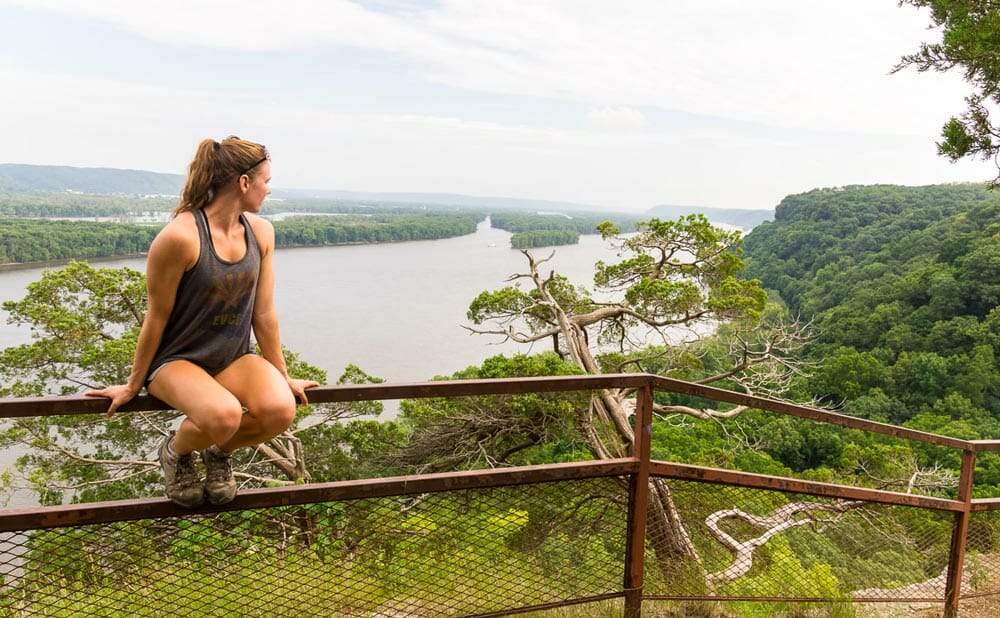 Next stop was a week long rejuvenation the Spa of the In-Law's. We cleaned up a bit and Kate's dad, Bruce, helped me install a solar upgrade to replace our tired Harbor Freight setup. Harper was absolutely thrilled (but did get some fetch time in).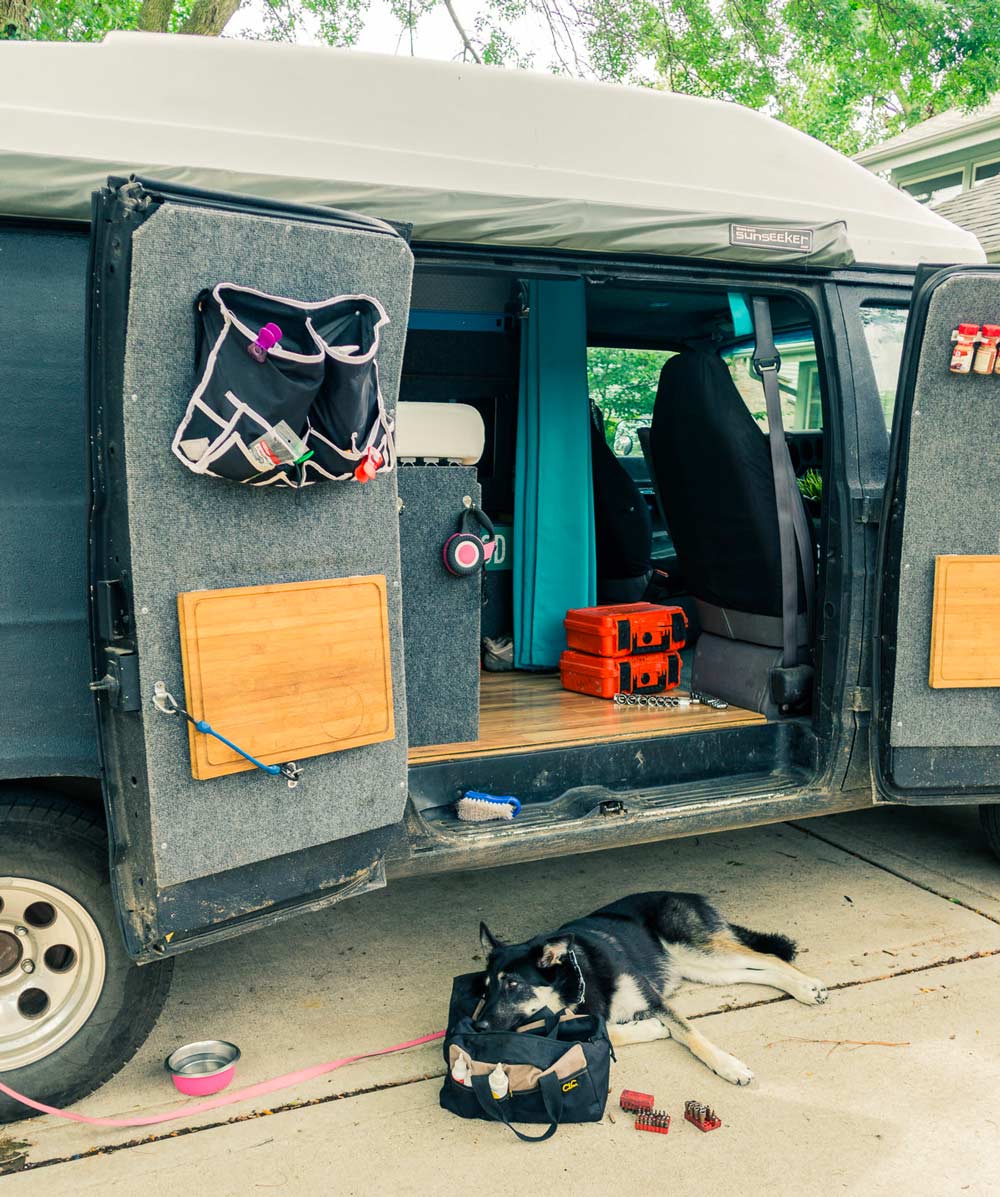 We were planning on just passing through Indiana quickly to get up to cooler weather in Michigan until we found a campsite at the Indiana Dunes National Seashore. This is on the southern tip of Lake Michigan and only an hour train-ride from Chicago. We liked it so much we spent three nights here.
There are some nice dune hikes overlooking the lake: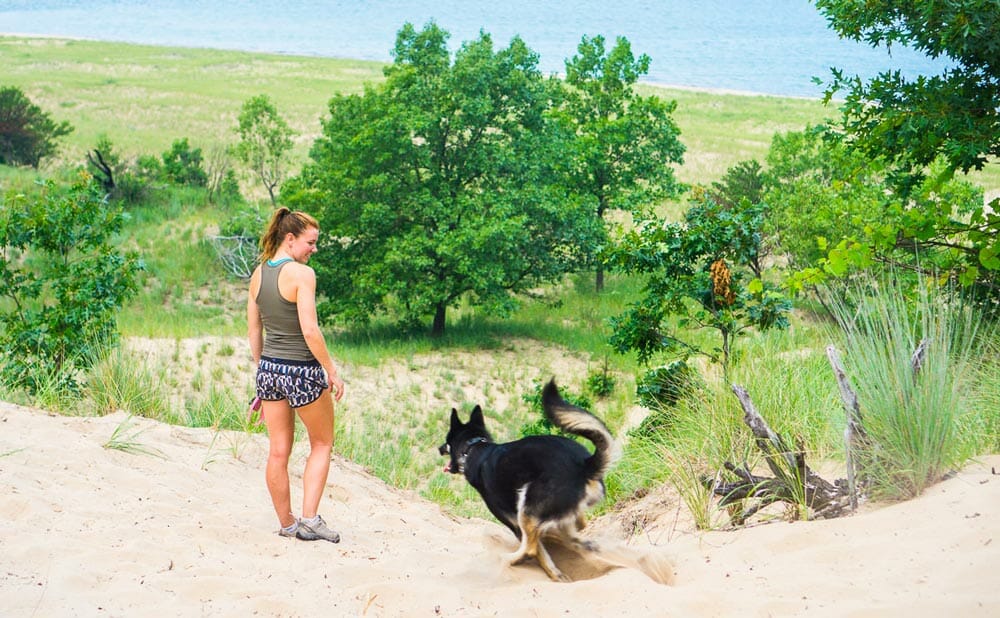 And lots of room to open up the sprinting legs.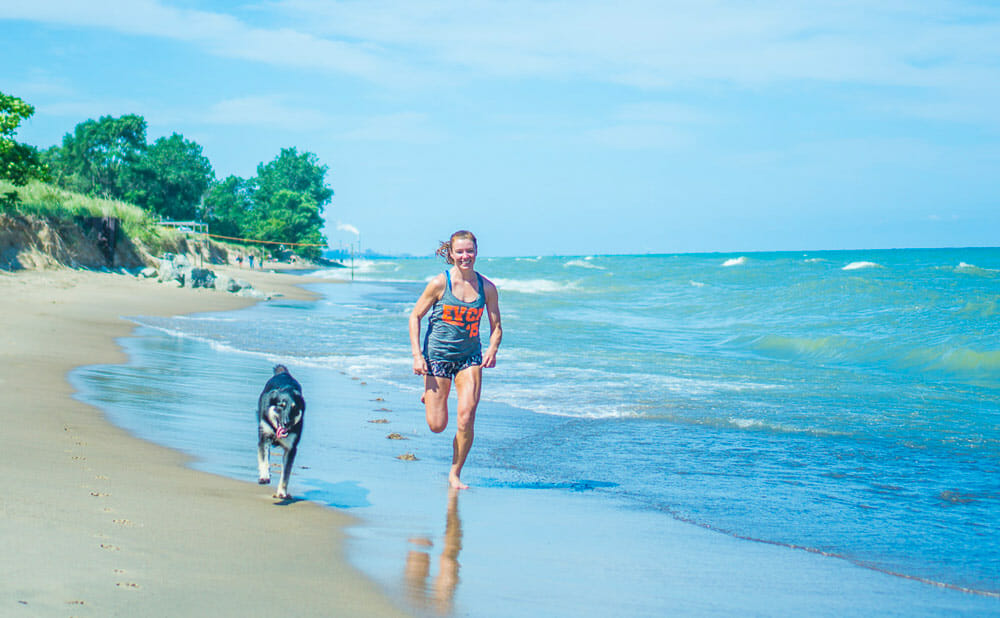 The weekend camping was crowded so we shared a campsite with some fellow van traveling friends who had a gorgeous old Volkswagen.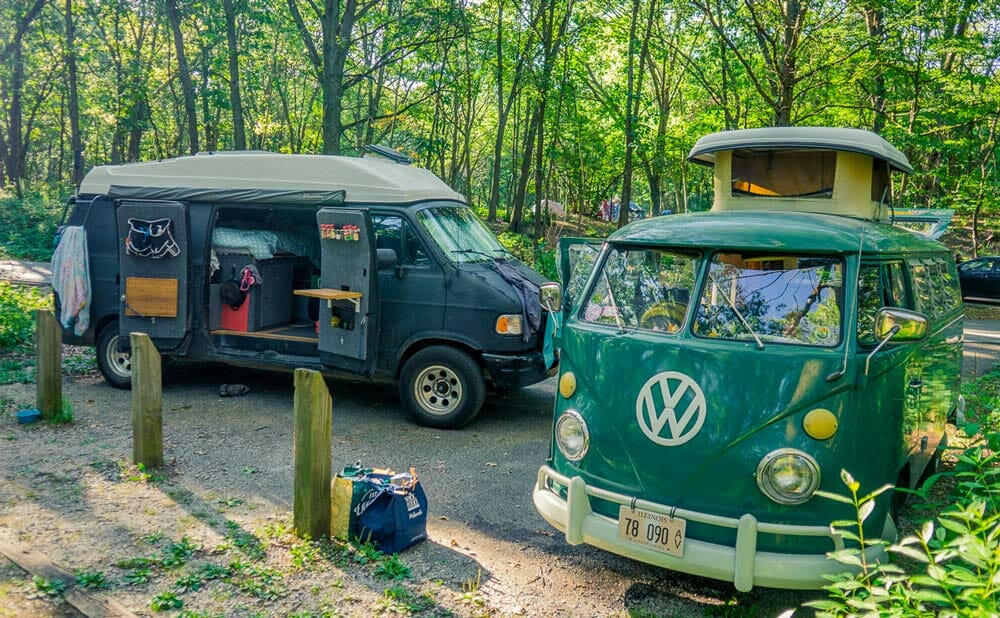 The final evening Kate and I decided to get some nice sunset time and snap a few pics of the clear sky.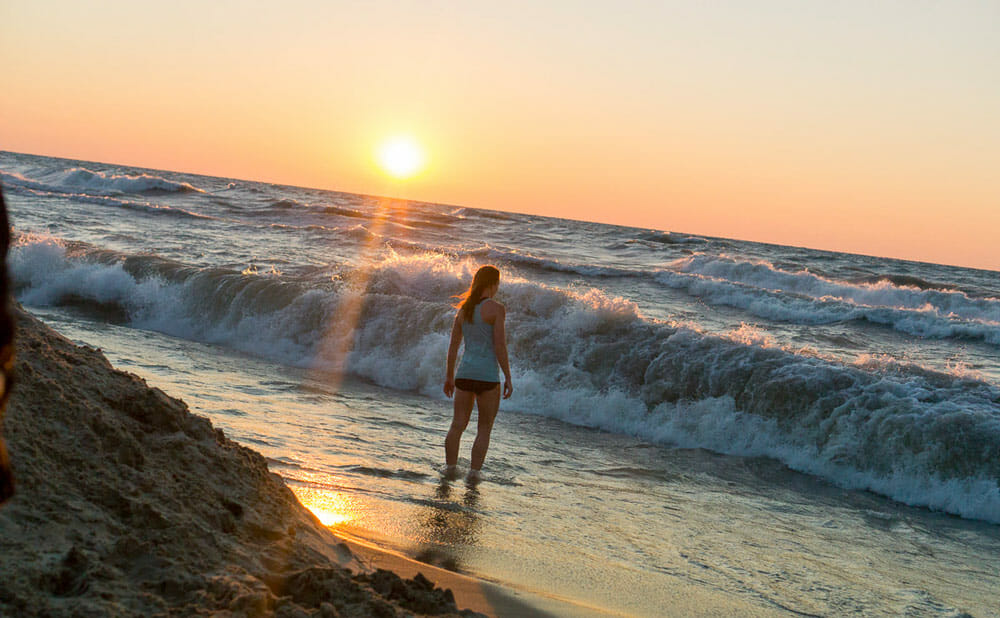 Those are lake waves. Turns out when the wind is consistently blowing from north to south along long stretches of Lake Michigan it can start pushing the water into some really big waves. It's not super common, but frequent enough that the locals weren't surprised. We felt like we were at an ocean. Some of them came in pretty quick!