By
on
This post may contain affiliate links. As an Amazon Associate, I earn from qualifying purchases. Please read my full disclosure.
As the only island state in America, Hawaii is truly a unique place to visit. The island features eight mainlands and a diverse array of tropical forests, beaches, and active volcanos.
Hawaii is home to two National Parks, six National Historic sites, and one National Trail that is worth the hike.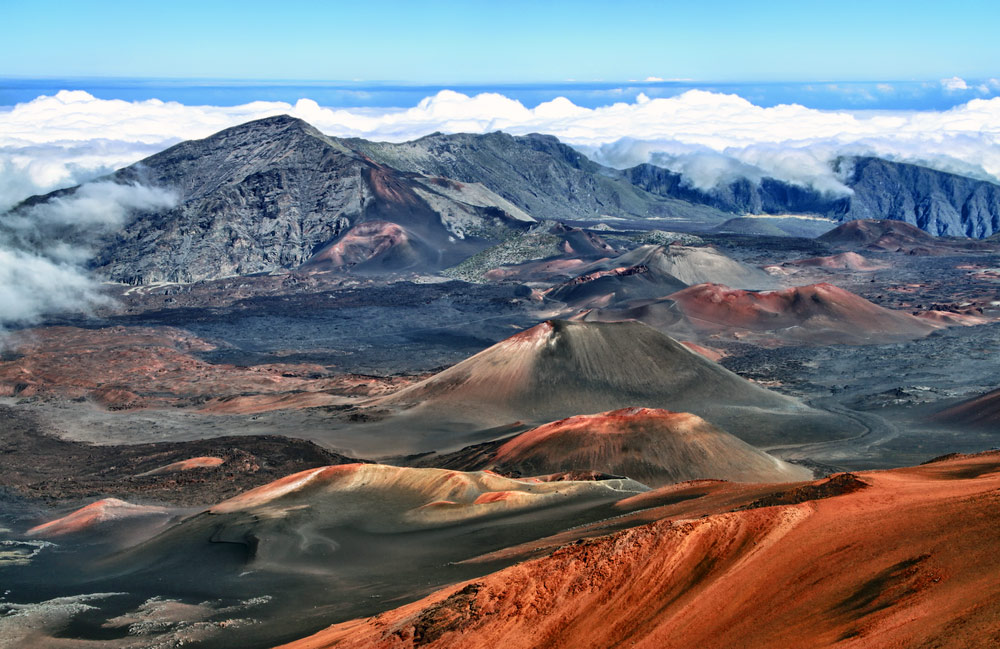 National Parks In Hawaii
Haleakalā National Park
Hawai'i Volcanoes National Park
Haleakalā National Park
Named after Haleakalā, a 10,023-foot-tall dormant volcano within its boundaries, the National Park is located on the island of Maui. Among the things that make Haleakala National Park so unique is the view of the sunrise.
The stunning sunsets and night skies are are one of the most unforgettable features of the park. 30,000 acres of land spans red deserts and rock gardens, waterfalls, and streams. Hiking and horseback riding along the park's scenic trails are some of the most popular activities.
Several endangered species live Haleakalā National Park at including the Hawaiian goose and the Haleakalā silversword.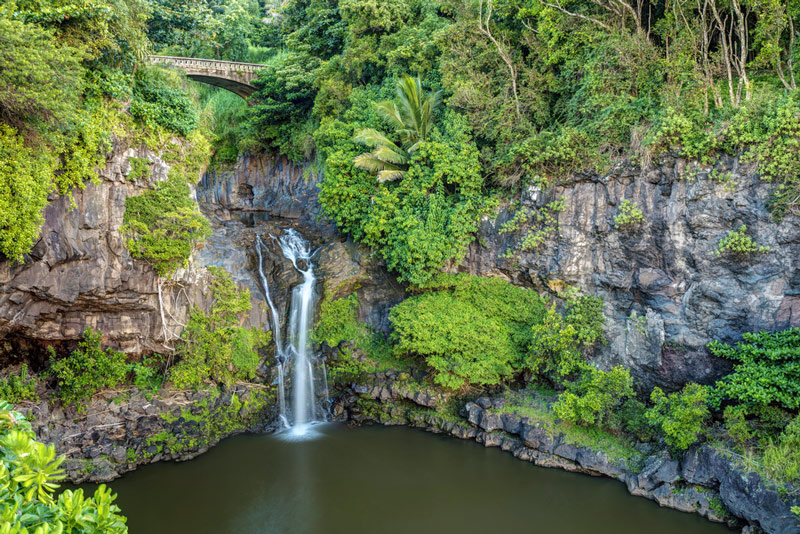 Pets: Dogs are permitted in the park's parking lots, pavements, and drive-up campgrounds, but must remain leashed at all times. They are not permitted on the trails or park buildings, and pet owners are advised not to leave them unattended.
Service animals are allowed in the buildings, and a ranger can offer assistance on how to hike with a guide dog.
Camping is available at Haleakalā National Park. You can drive up to the Kipahulu campground, found in the park's coastal district, or the cooler Hosmer Grove in the summit district.
Lodging
Lodging is available either on the campgrounds or the Wilderness cabins. You can also visit Kula for hotels and bed-and-breakfast within the summit area.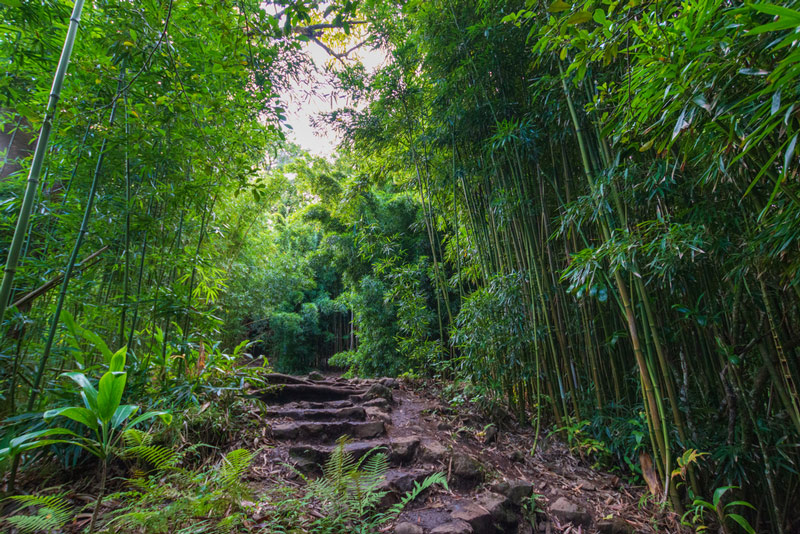 Things To Do At Haleakalā National Park
Watch the sunrise from the Haleakalā Visitor center
Stargazing and skywatching for halos, rainbows, and other unique features
Ziplining tours
Biking on the mountain's western slopes
Hiking and nature walks on the summit trails
See endangered species
Things To Do Near Haleakalā National Park in Hawaii
Hana Highway
The pools at 'Ohe'o
Waimoku Falls
Pipiwai Trail
'Ohe'o Glutch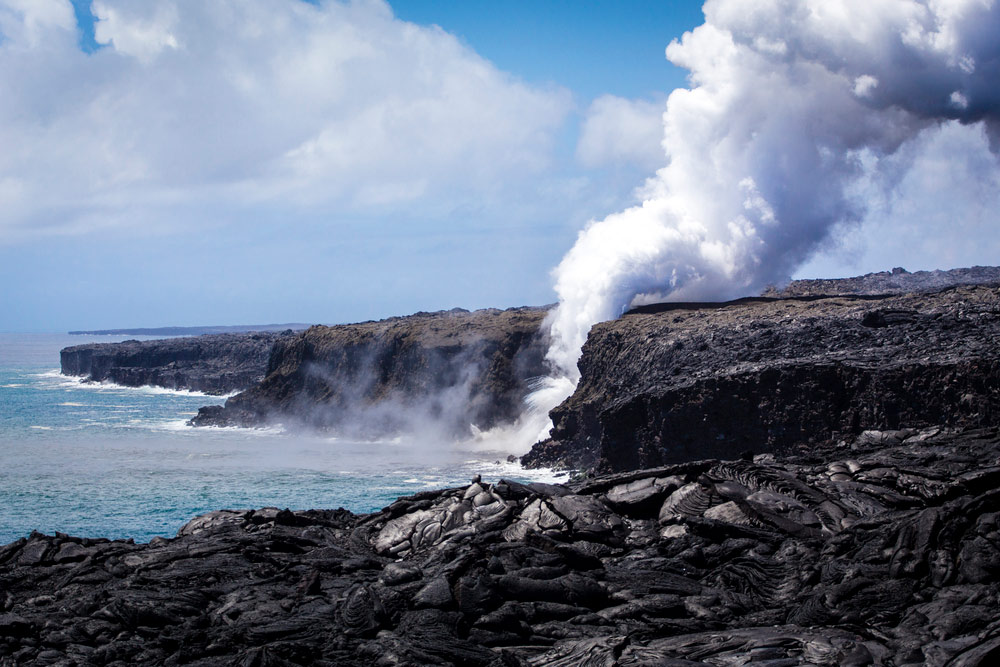 Hawai'i Volcanoes National Park
Hawai'i Volcanoes National Park is home to Kilauea, one of the planet's most active volcanoes which last erupted in 2018, and a UNESCO World Heritage Site. It is located along the southeastern shore of Hawaii Island, Southwest of Hilo.
If you love to witness simultaneous creation and destruction plus the most incredible geographical features, this 523-square mile park will be a remarkable experience.
It is also home to another active volcano, the Maunaloa which last erupted in 1984. Another notable unusual feature is the Kau desert, a region of strange larva formation in Kilauea's rain shadow area.
The park holds a 150-mile hiking trail through where you can view calderas, vents, steam plumes, and dangerous lava rocks along the way. In addition to volcanic features, the park is also home to wild flora and fauna such as tropical birds, mongooses, wild pigs and goats, and quail.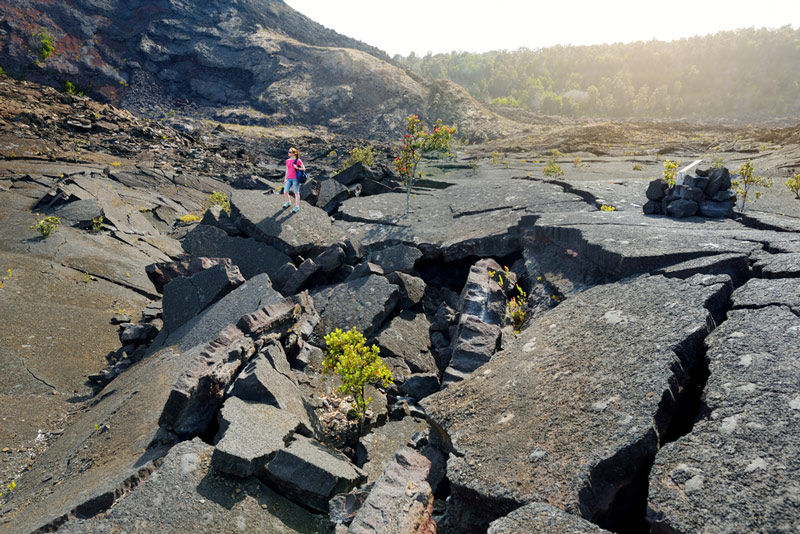 Pets
The park has a few places where you can explore with a pet, such as the Mauna Loa Road, the Crater Rim Drive, Chain of Craters, Highway 11, and the Kilauea Military Camp and all parking areas except Hilina Pali Road and the Kulanaokuaiki Campground.
All undeveloped areas plus front and backcountry trails are prohibited.
Camping
Hawai'i Volcanoes National Park has two drive-in campgrounds: Namakanipaio and Kulanaokuaiki. Tents with good rainfly plus warm clothes will be crucial to get through the cool nights. You can also access state camping grounds outside the park.
Lodging
The Volcano House located on the Kilauea's summit is a popular lodging for visitors hoping to experience the true Hawaiian hospitality and culture. Right outside the park boundary are other rentals and bread-and-breakfast bookings.
Things To Do At Hawai'i Volcanos National Park
Hawaiian Cuisine at the Volcano House Dining Room
Observe the steam vents
Walk through the lava tubes
Take the Napau Trail to Pu'u Huluhulu
Observe endangered species such as the Hawaiian Goose
Hike on nature trails such as Kilauea Iki trail
Halemaumau Crater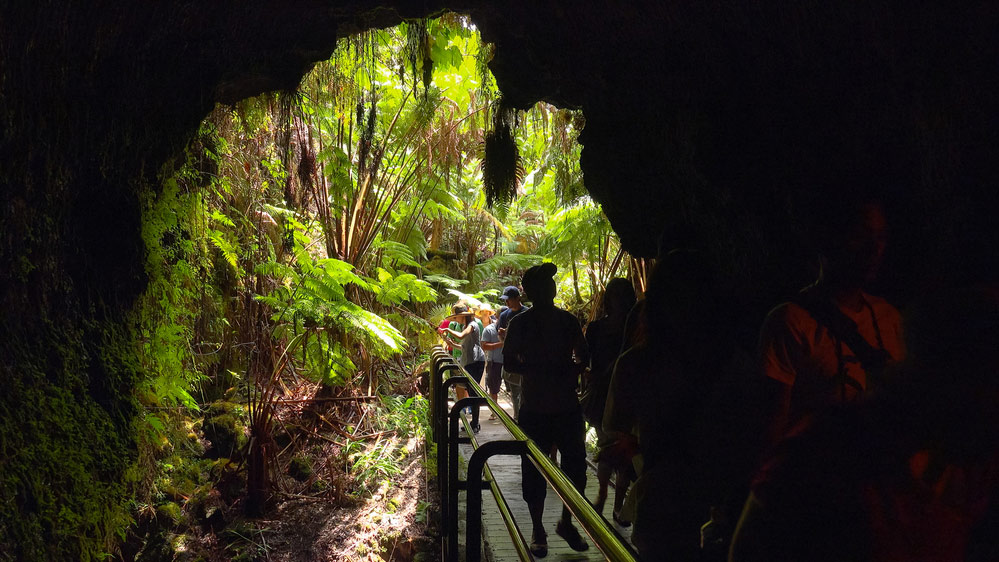 Hawaii National Historic Parks and Memorials
Pearl Harbor National Memorial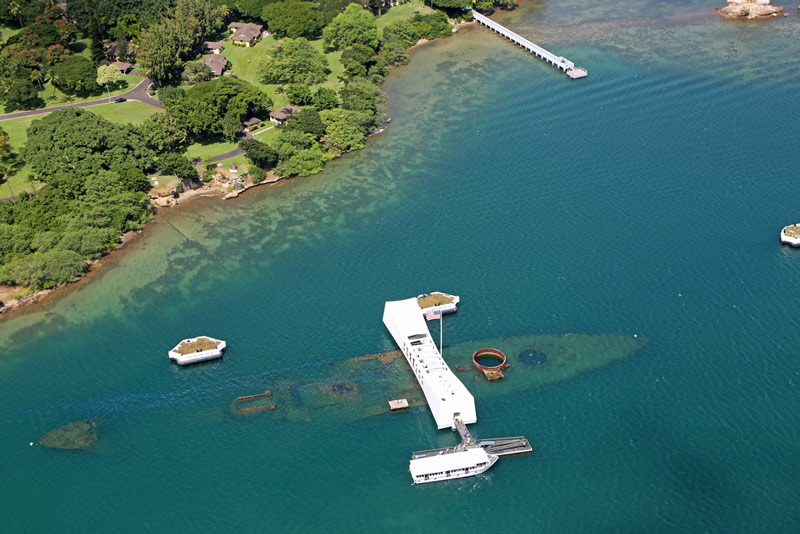 Pearl Harbor National Memorial
The Pearl Habor National Memorial Park is located on 21 acres of Pearl Harbor, Hawaii, and was built to commemorate the many lives lost in the Pacific during the World War II Japanese attack on the harbor.
It is home to a wide array of landmarks; including the Oklahoma, Utah, and Arizona memorials, battleship mooring, battle locations, historic structures, monuments, and museums.
The museums use multimedia displays to show visitors the road to war and what transpired during the attack and its aftermath using historic pictures, oral histories, and illustrated graphics.
You may also meet a Pearl Habor veteran to sign an autograph and answer your questions. You can also experience the whole event and visualize a pre-war USS Arizona using VR.
Pets are not allowed at the park; only service animals can enter.
Camping: You can access private camping grounds on Oahu Island located outside Honolulu City.
Lodging
Honolulu City and Oahu Island are home to lodgings, hotels, vacation rentals, and bed-and-breakfasts that you can stay in.
Things To Do At The Pearl Harbor National Memorial
Visit the USS Arizona Memorial Program
Visit the Pacific Aviation Museum
Be a part of Pearl Habor Day
Visit the Pacific National Monument
The Battleship Missouri Memorial
The USS Bowfin Submarine Museum and Park
Things To Do Near The Pear Harbor National Memorial
Visit Hangar 79
Polynesian Cultural Center
Maui Divers Jewelry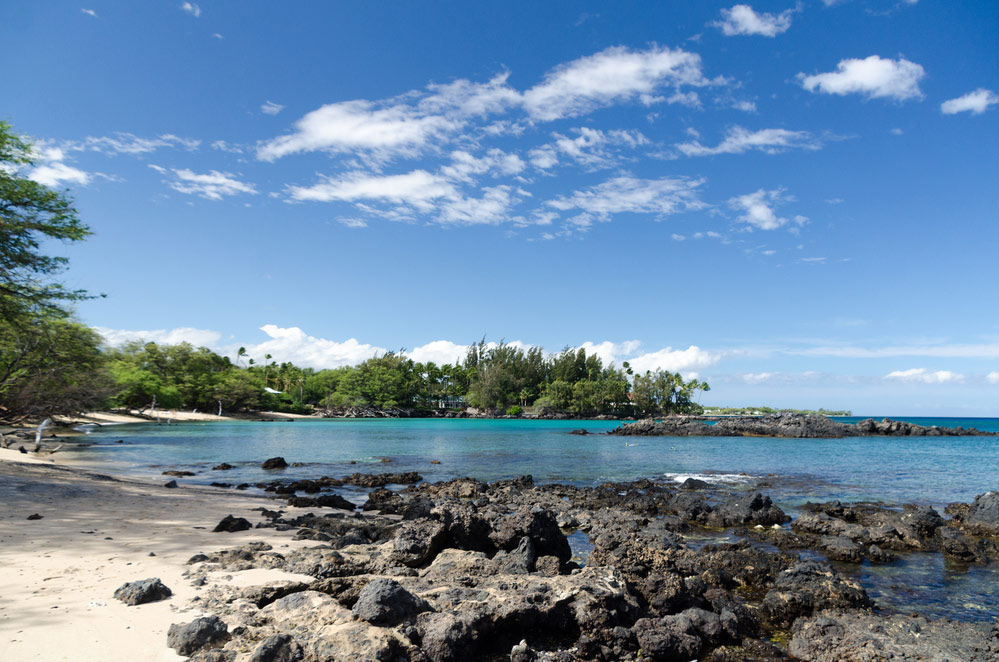 Hawaii National Trails
Ala Kahakai National Historic Trail
Ala Kahakai National Historic Trail
The 175-mile Ala Kahakai National Historic Trail was established in 2000 to interpret, protect, and preserve native Hawaiian culture. It is essentially a network of historically significant trails that traverse ancient Hawaiian sites, 'wahi pana' (storied landscapes), and ahupua'a (traditional land divisions).
Discover unique biodiversity along the 'Trail by the Sea' which is also meant to protect natural areas and ecosystems. The trail segments are managed by descendant-led, community-based teams whose mandate is to protect the nature and culture represented along the trail.
Pets should remain on their leashes not to interfere with the wildlife. They are allowed in parking lots, pavements, the Namakanipaio campground, and other developed areas only.
Camping
Camping is available at the nearby Samuel M. Spenser Beach Park Campground, the Kiholo State Park Reserve Campground, and the Kalopa State Park and Recreation Area campground.
Lodging
Camping and overnight stays are not available at the trail, though Kaliua-Kona is home to a wide variety of accommodation spots.
Things To Do At The Ala Kahakai National Historic Trail
Arts and culture
Viewing wildlife and scenic nature
Boating, swimming, and other water activities
Hiking and biking
Picnics
Things To Do Nearby The Ala Kahakai National Historic Trail
Hulihe'e Palace
Honohokau
Manini'owali Beach
Kua Bay