About Me, Kate Moore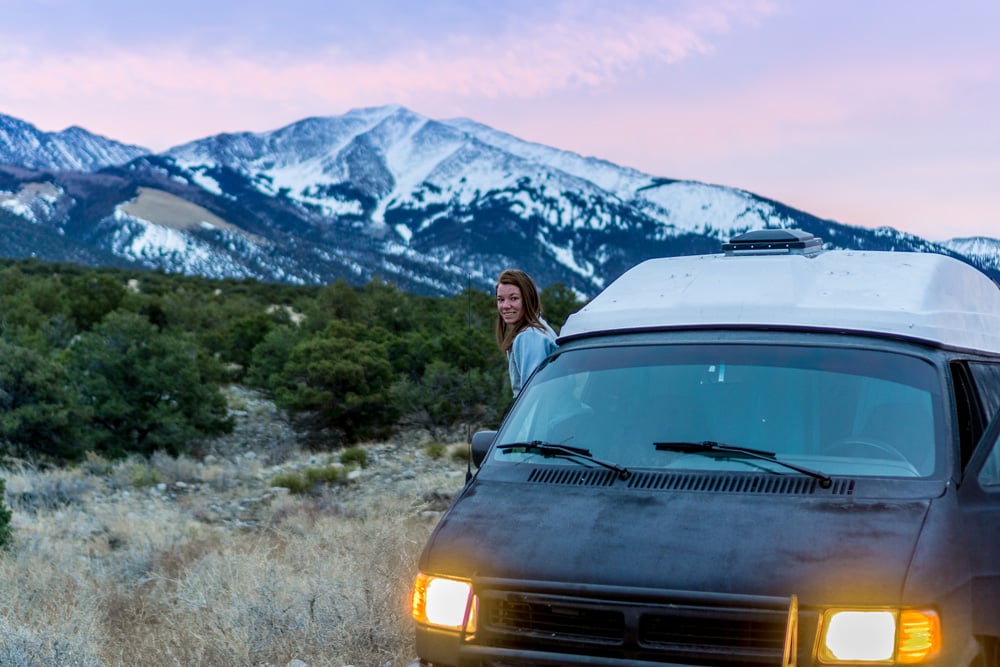 Hello! My name is Kate. I am a Wisconsin-native and outdoor enthusiast.
I've always had a passion for travel, and in March 2017 I quit my full-time job and moved into a self-built camper van to explore the USA.
Since starting van life I have:
Camped in 48 states (for free!)
Hiked in almost every National Park
Swam in the ocean on both coasts
Gone 'stealth camping' in the center of America's largest cities
Experienced 3 camper van break-downs
Hitchhiked through the Washington Cascades
Made lifelong friendships with other travelers
And encountered many surprises along the way!
What You'll Find On Parked In Paradise
Moving into a camper van wasn't the easiest transition. Fortunately after several years on the road, van life has become second-nature.
I started this blog to help other travelers navigate the challenges of van life. From finding the perfect van, to building it out. I've done it all.
My DIY camper van guide covers everything you need to know about building a custom conversion. It's the resource I wish I had when starting out.
How To Use This Blog
Van lifers: Read about my van life experience. I share the most surprising parts of my trip and give tips for living on the road full-time.
RV travelers: Read the RV beginner guide where I break down the complex world of RV life. From motorhomes to travel trailers I explain how each system in the RV works, plus how to keep it maintained for years to come.
Adventure seekers: Visit my favorite part of this blog – the travel guide. This is where I share all of my recent adventures from National Parks to scenic drives, campgrounds, and everything in-between.
Reader Favorites
Around The Web

My favorite part about Parked In Paradise is being able to share my love of travel with the world.
Over the years I've had the opportunity to share some of my favorite stories with several travel-related websites and publications.
Here are a few articles in which I've been featured: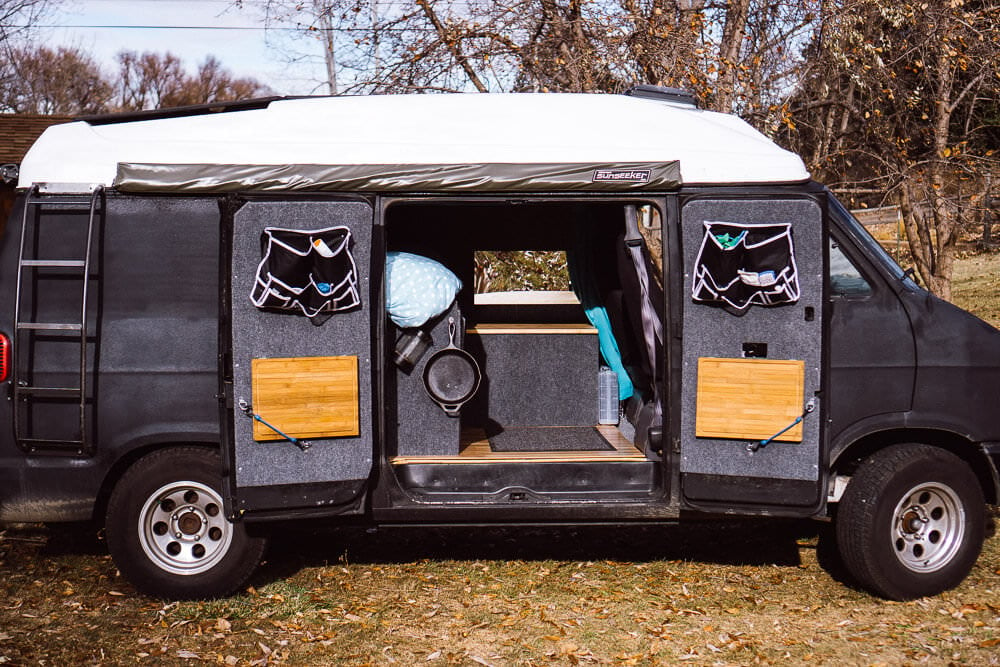 A Little About My Van
I live in a 1996 Dodge Ram B1500. It currently has over 300,000 miles on it! I purchased the van on craigslist for $3,200 and put roughly $5,000 into repairs and building it out.
I built this van with the intention of "adventure camping." It is a minimalistic setup with no heater or plumbing. The van has 300W of solar power, a small camping refrigerator, and a butane stove.
There is no sink or shower inside, just a regular old bucket toilet! You can read about the whole construction process of my van here, and things I would have changed after my first year on the road.
Keeping In Touch
Email: Parked In Paradise with questions, stories, travel tips and more!
FOLLOW: Parked In Paradise on PINTEREST, FACEBOOK, INSTAGRAM and YOUTUBE to see my latest adventures.
DROP A COMMENT: Ask me anything, I'm here to help answer your questions about van life or mobile living. Look for the comment section at the bottom of each article. Talk to you soon!