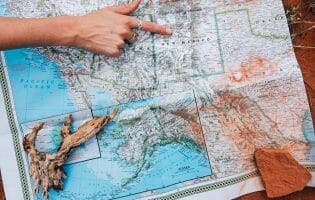 January 5, 2018
The van is packed up and ready to go, but where do you start? Too many options can make planning a long-term road trip challenging. Not having a specific end date or place to go can only add to the stress. Use these techniques to make road trip planning simple.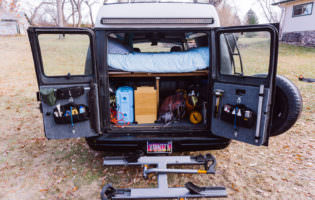 January 3, 2018
When we decided to move into a van for the first time, we weren't really sure what to expect. Bugs, poor internet service, and mechanical issues were some of the biggest problems we faced. On the other hand, many things turned out to be easier than we had planned.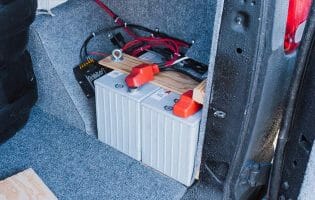 January 22, 2018
In this article on battery basics we help you decide which batteries are best for your van build, what size batteries you need, how to wire multiple batteries together and how to maintain them.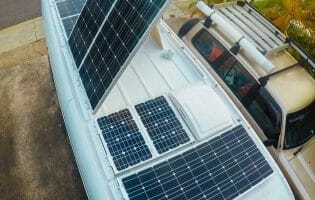 January 9, 2018
When it comes to powering your van, there is a lot more involved than just going to the store and buying solar. In this guide we explain the different types of solar panels, calculating how many you need to buy, and discuss solar charge controller basics.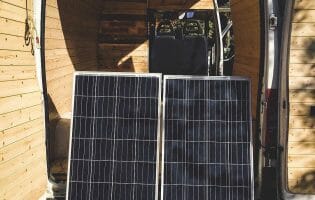 January 2, 2018
When it comes to powering electronics in your camper van, there are four main ways to collect energy. The most common ways are: your vehicle's alternator, hooking up to a campground electrical system, using a generator, or using solar panels. Find out the pros and cons of each.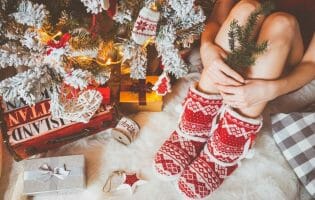 December 12, 2017
The holiday season is the perfect time of year to either stock up on some much-needed van life items for yourself, or get something thoughtful for a friend. We've pulled together a list of items that can be used by any van lifer on a daily basis.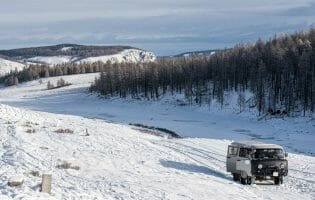 December 10, 2017
There are a few key items that every future van lifer is going to need in their toolbox before starting a van build. From multi-meters to silicon caulking, surprise someone with a thoughtful van life gift.