The Best Time To Visit Roberts Prairie Dog Town In The Badlands
By
on
This post may contain affiliate links. As an Amazon Associate, I earn from qualifying purchases. Please read my full disclosure.
One of the most entertaining places to visit in South Dakota is Roberts Prairie Dog Town.
Here, you'll find thousands of squeaky prairie dogs scampering around and popping in and out of burrows.
Prairie Dog Town is located in the Sage Creek Wilderness Area of Badlands National Park. This is the perfect place to take the kids or practice your photography on the skittish little rodents.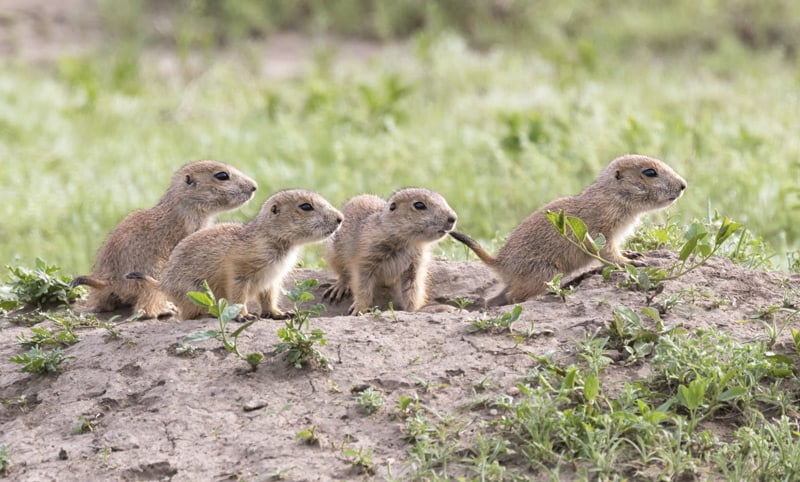 How To Get To There
Prairie Dog Town is located on Sage Creek Rim Road, 1.5 miles east of the Sage Creek Basin Overlook.
Upon pulling into the parking lot, you'll immediately be greeted with hundreds of little pipsqueaks.
The area is flat, and easily accessible. Once parked, tourists are free to wander the area at their leisure.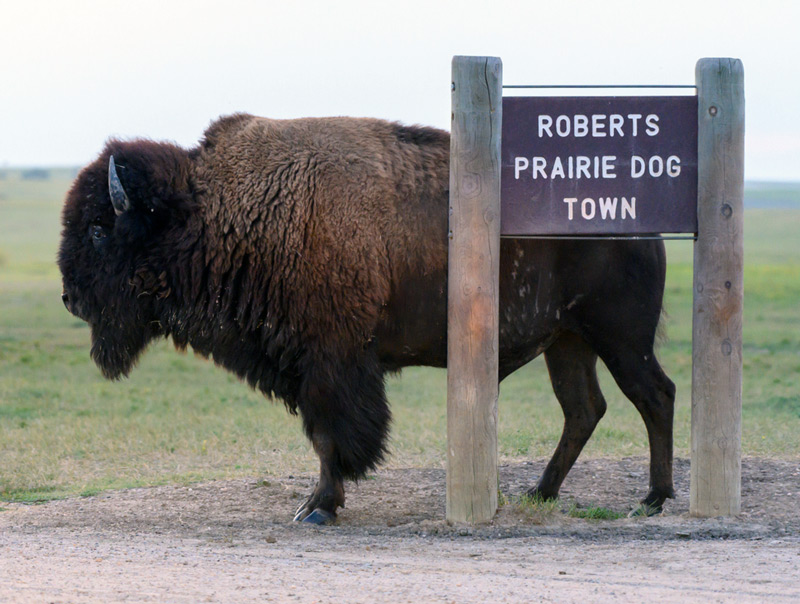 About The Prairie Dogs
Prairie dogs are a part of the squirrel family. They stand about 14-17 inches tall and weigh between 1-3 pounds. There are many different species, but the black-tailed prairie dog is the most common, and the type that is found in Badlands National Park.
Prairie dog families live in underground colonies called "towns." Each town has multiple entrances that the dogs will pop in and out of to escape predators or relax when they feel uncomfortable.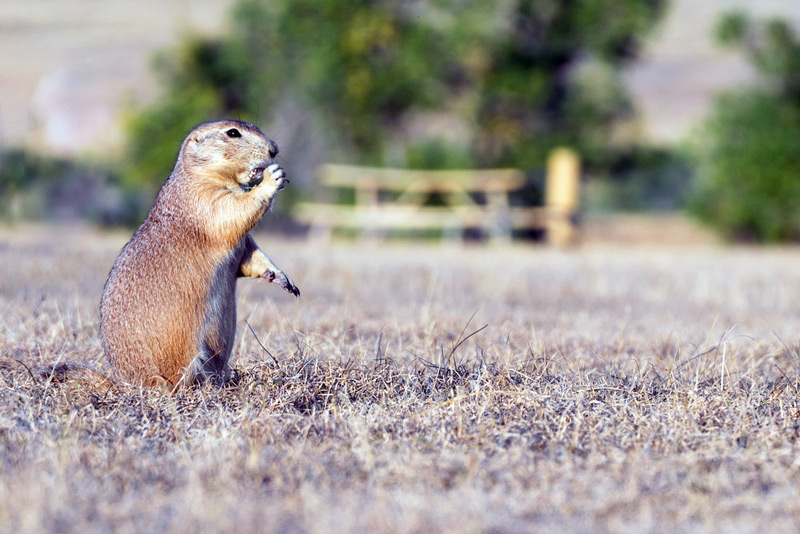 The Life Of A Prairie Dog
All day, prairie dogs spend their time munching on grasses, looking out for predators, and building or repairing their burrows.
They are easily scared and will hop in and out of the towns and run amok across the fields.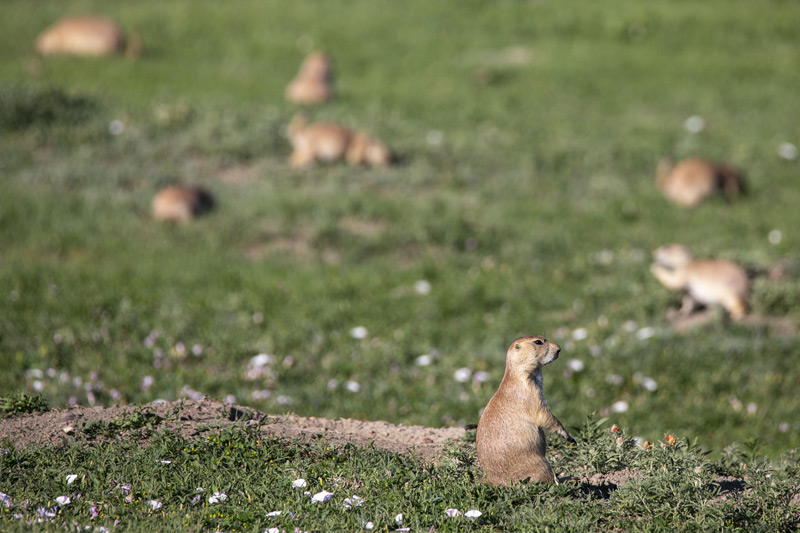 The Best Time To Visit Roberts Prairie Dog Town
Prairie dogs are most active during the day when the sun is out. This is the perfect time to visit the area to capture pictures and enjoy the funny creatures while visiting the Badlands.
March to early April is mating season for the dogs and their pups are born about a month later (though you won't see the newborns because they like to stay underground)!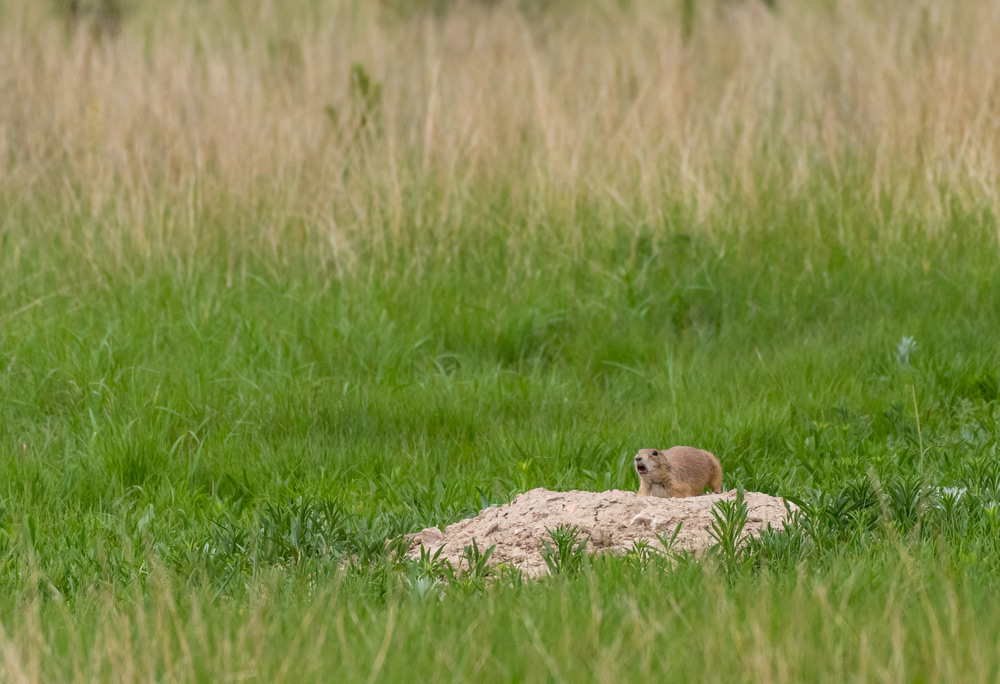 Visiting Roberts Prairie Dog Town
One thing that you'll immediately notice is that prairie dogs are loud! They have over 50 different squeaks to communicate with each other and they're constantly chattering away.
As you visit the town, feel free to wander among the burrows but remember to be respectful and keep your distance from the dogs themselves.
Never feed the animals!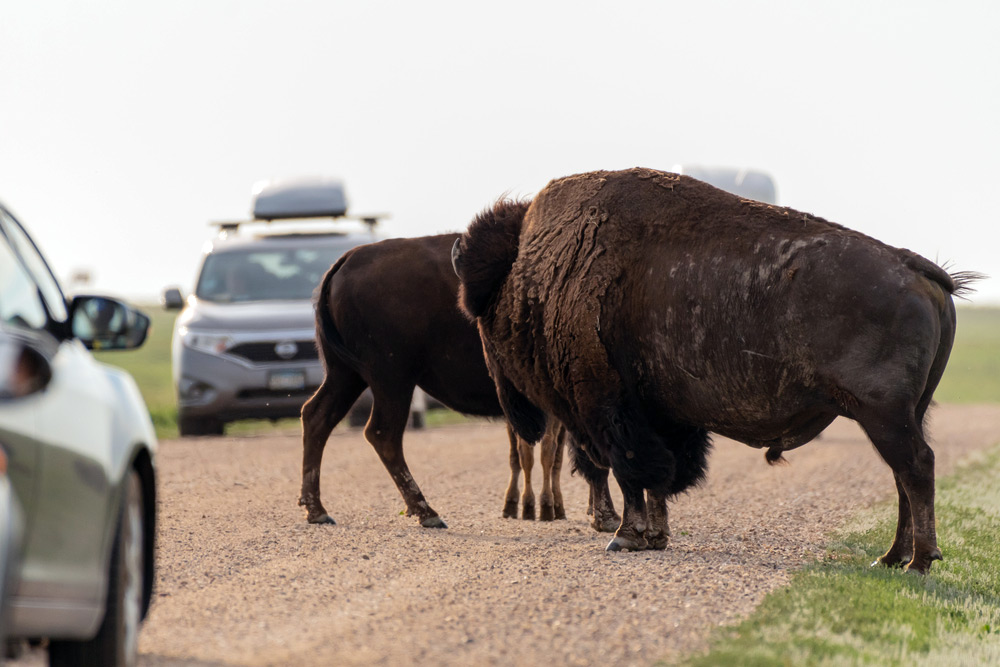 Wildlife In The Area
Along Sage Creek Rim Road, it's common to spot bison and antelope when driving to Roberts Prairie Dog Town.
One of the great things about this National Park is that you can see much of the wildlife without leaving your vehicle!
Other Things To Do Near Prairie Dog Town
There are many great things to do in Badlands National Park, and Roberts Prairie Dog Town is just one of them. Nearby, there are several popular overlooks including the Sage Creek Basin Overlook, and the Hay Butte Overlook.
You can also go camping at the Sage Creek Campground which is only 8-miles away.
You Might Also Like: