What is a Yurt: A Unique Camping Experience
By
on
This post may contain affiliate links. As an Amazon Associate, I earn from qualifying purchases. Please read my full disclosure.
Yurt camping is a unique experience that's both comfortable and fun!
Mongolian yurts have been around for hundreds of years, but they are quickly becoming a popular camping option in the United States. Yurts provide plenty of space and are extremely comfortable. It's a great choice for people who want to get out and explore without roughing it.
If you're interested in giving yurts a try on your next camping trip, here's some more information on what they are and how they work.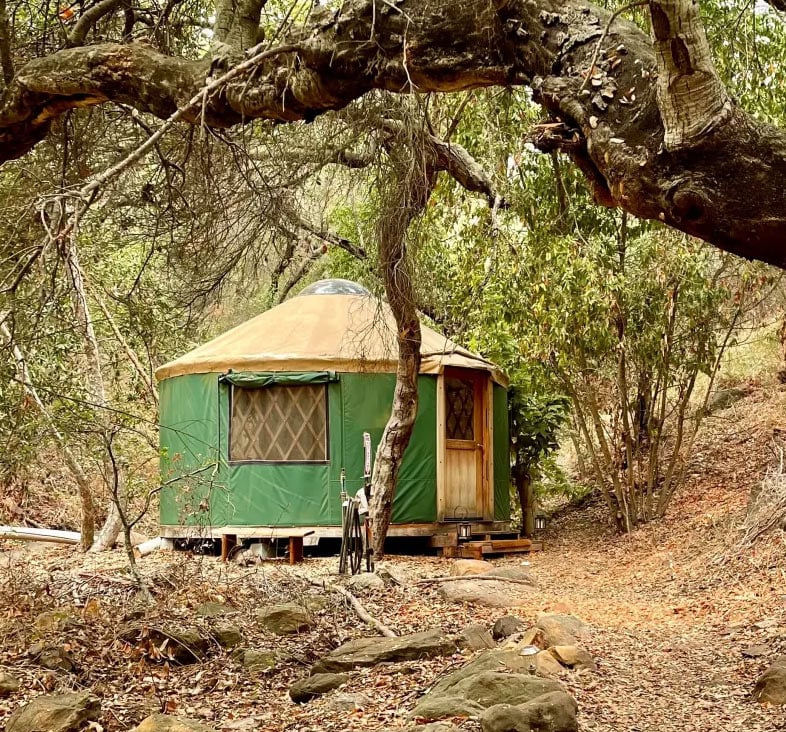 What Is A Yurt?
A Yurt is an oversized portable tent built initially by the nomadic people of the steppes of Central Asia. Originally, felt and wood was used to construct this circular tent. It is sturdy enough to be considered a semi-permanent dwelling place.
Traditional yurts are rich in history and date back to ancient times. The Mongols and other nomadic tribes of Central Asia used to call it a Mongolian ger.
This lightweight tent was the perfect housing option for many nomadic tribes. Even to this date, a modern yurt is still the housing of choice for many people in rural areas of Mongolia.
SPECIAL OFFER

Traditional Yurts
Wandering people need a mobile home that is sturdy enough to withstand the elements and portable enough to suit their lifestyle. The lattice walls of a traditional yurt called khana were explicitly made for easy transport. They can be assembled and disassembled with little hassle.
They are usually made from light wood and animal materials such as leather and felt. When tied together, different khana sections will form the distinct circular structure of a traditional yurt.
The roof of a traditional yurt is the most vital piece of the structure. The crown, or the roof's central ring called the tono, is usually supported by a pair of decorative roof posts called bagana.
The uni, or bent roof poles, are precisely arranged to take the shape of sunbeams that joins the crown and the lattice-wall structure.
You can see crowns filled with decorative patterns, colorful fabrics, and beautifully crafted wood. Interestingly enough, the yurt's crowns are passed down from family to family as a part of a long-lived tradition, unlike the other parts of the structure that gets replaced as needed.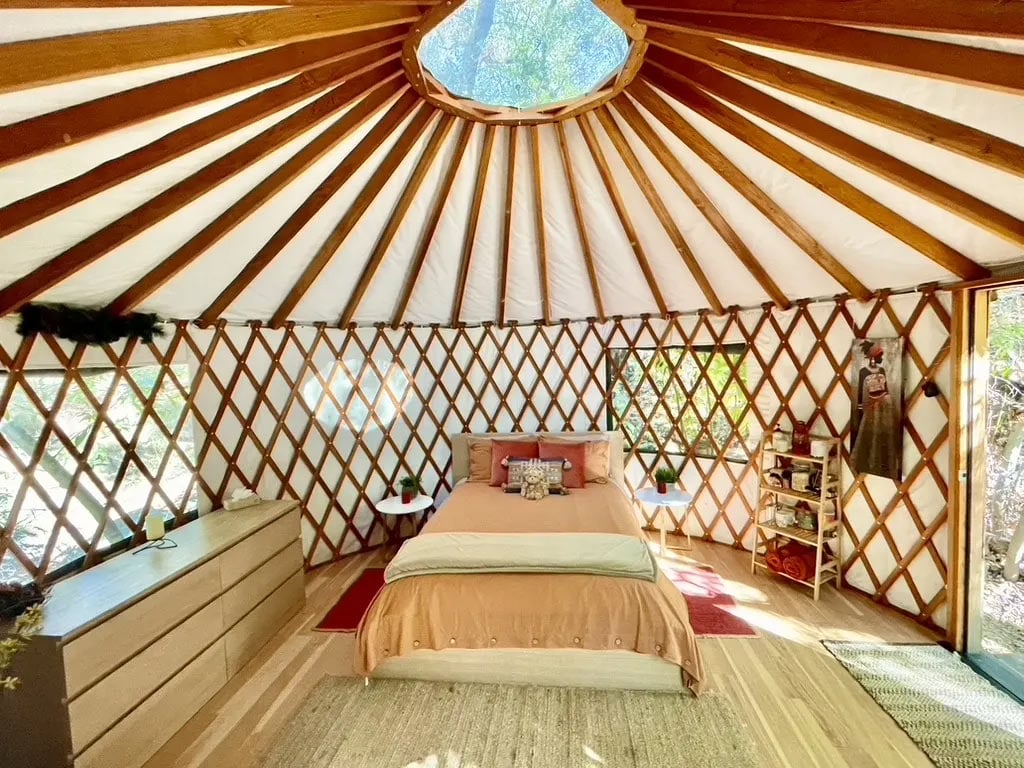 Yurt Camping In Today's Time
Westerners started to follow yurt constructions during the '60s. They used architectural fabrics and strengthened its foundation with a specialized framing.
During the '70s, yurt camping became the norm in many ski resorts and campgrounds. Finally, in the '90s, Oregon's Parks Department started building up yurts as a year-round option for camping.
Modern North American yurts are available in many National and State Parks. Even private resorts began to follow the yurt life culture.
The Pacific Yurts paved the way for the rise of modern yurts in North America. Most modern yurts can now be fitted with electricity and even an internet connection. Aside from that, they also come with a kitchen and may even have outdoor firepits.
What's interesting about yurt camping is the cost. You can stay in a modern yurt for a fraction of the cost compared to a conventional cabin or hotel room. On top of that, yurt rentals are usually located in the middle of the wilderness and surrounded by nature.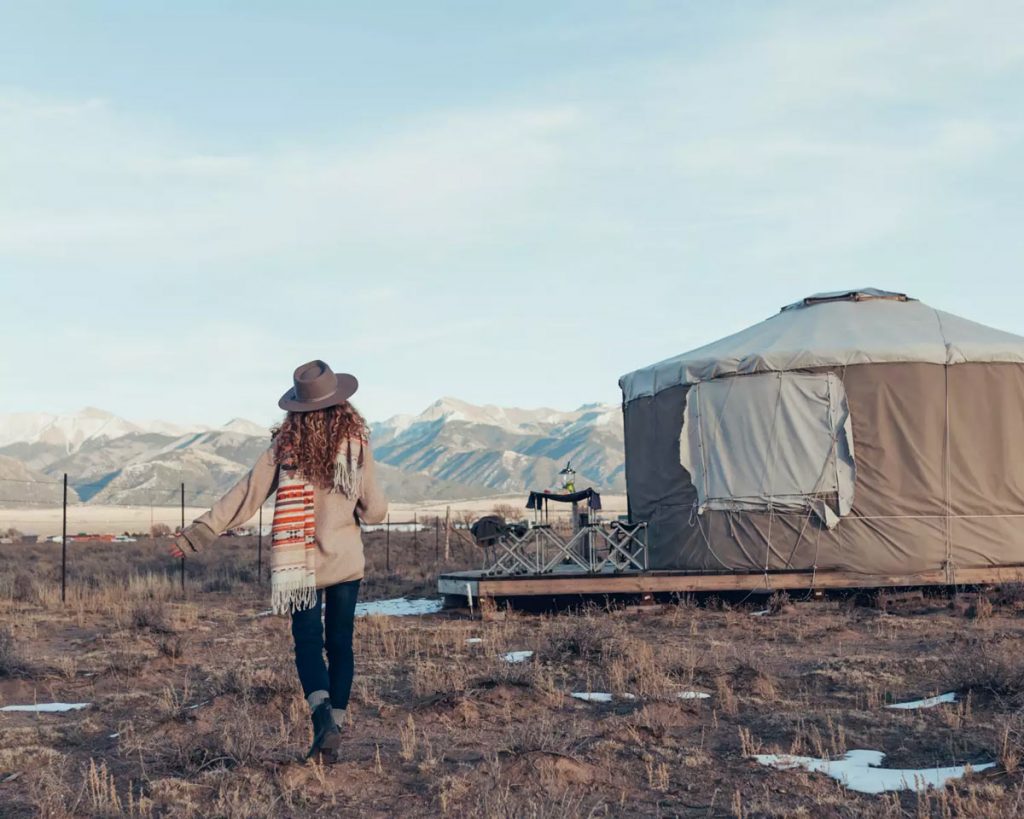 How Modern Yurts Are Made
Typically, a modern yurt company builds the structure on a permanent platform. Of course, it also depends on whether the yurt is meant to be movable or not. However, all conventional yurts follow the same basic construction principles.
Custom yurts may also vary in construction materials, such as the wood for its support and aircraft-grade cables to hold the structures together. They also use different kinds of breathable fabric.
Almost all modern yurts borrow the fundamental framework of their traditional counterpart in Central Asia. However, they are usually bigger in size and taller in stature to accommodate the needs of modern campers.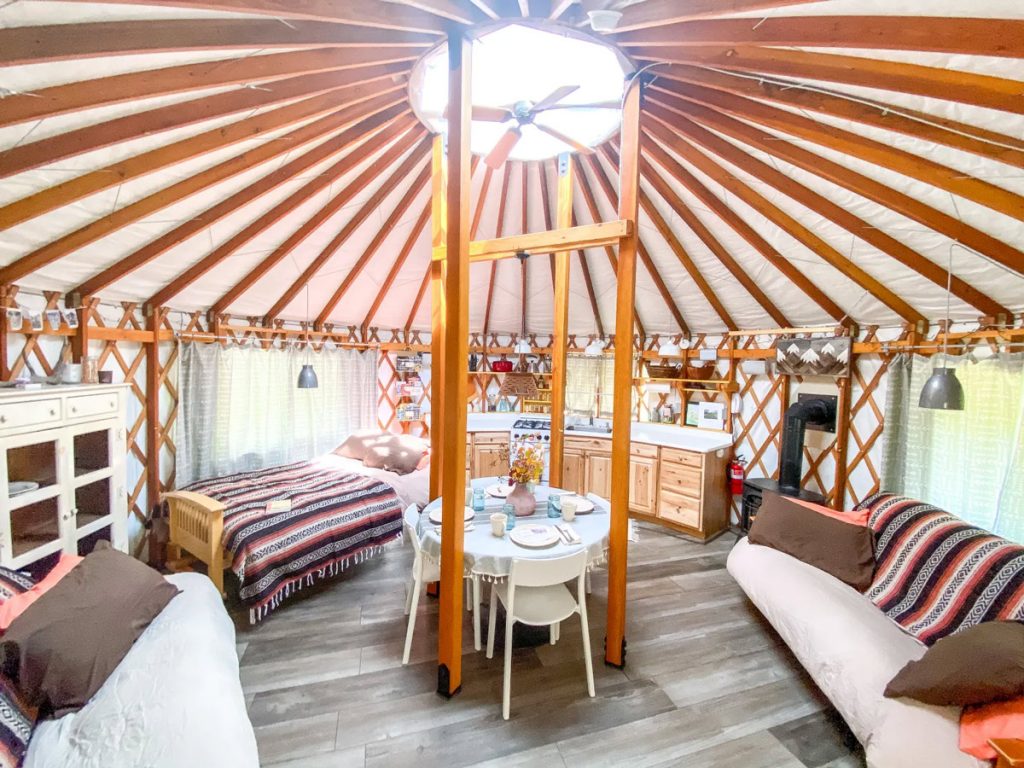 What it's like to go camping in a modern Modern Yurt
When discussing camping, the images that come to most people's minds are tents, a campfire, and a hammock. Alternatively, it could be a log cabin with a simple fireplace. However, for those who are looking for a new way of spending time in the woods, yurts would be more than enough to satisfy this need.
Yurts in most National Parks are fitted with everything a modern individual needs. These simple dwelling places are now outfitted with electricity to power most of our gadgets.
In some cases, it even has its wifi connection to keep us connected to the rest of the world, even if we are in the middle of the woods. On top of that, yurts are usually located at the heart of the backcountry, filled with all of nature's offerings.
Places To Go For Yurt Camping
Yurts offer a fantastic experience for people who are on a camping trip. In most cases, this trip usually ends up as a glamping session. If you want to experience a touch of yurt life, then check out Hipcamp.com
You can book this unique camping experience anywhere in the USA!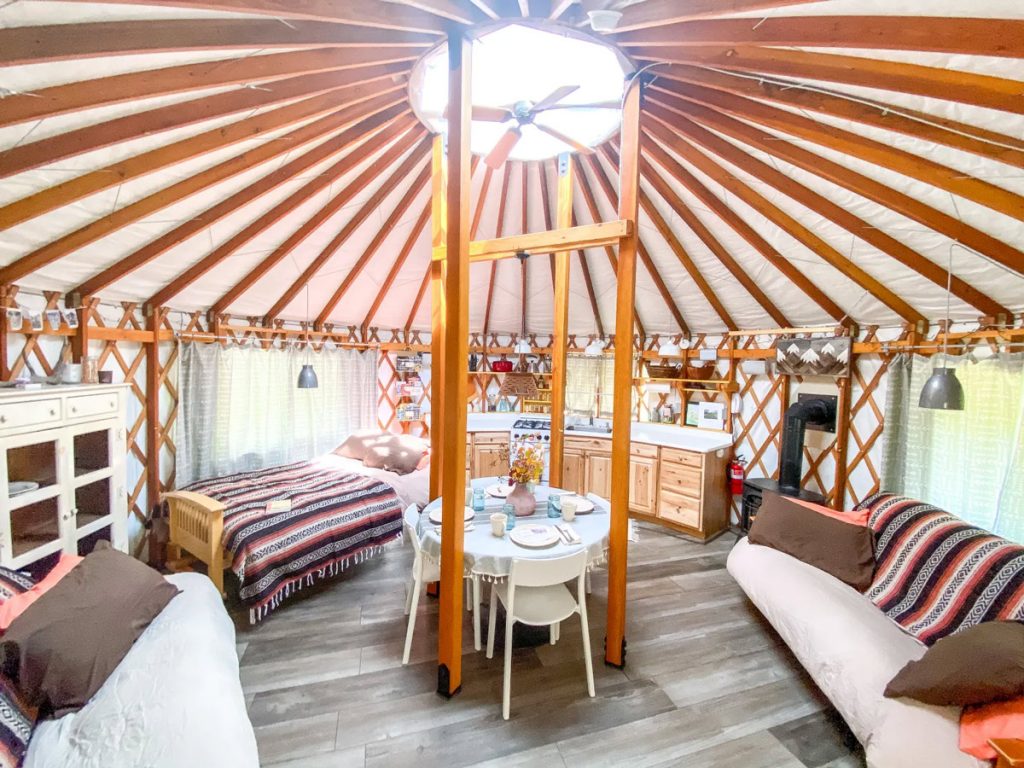 These are some of our favorite yurt camping rentals:
Mountain Views Yurt – A secluded off-grid yurt with a hot tub. It's located right in the mountains of Pennsylvania so you get a first-class yurt experience.
Cozy California Yurt Experience – You'll find a peaceful and enjoyable stay right outside of San Fransisco in this modern camping yurt.
Marble Mountain Yurt – With a stunning panoramic views above the quirky town of Marble, Colorado, this modern yurt is perfect for relaxation and a quick escape from busy life.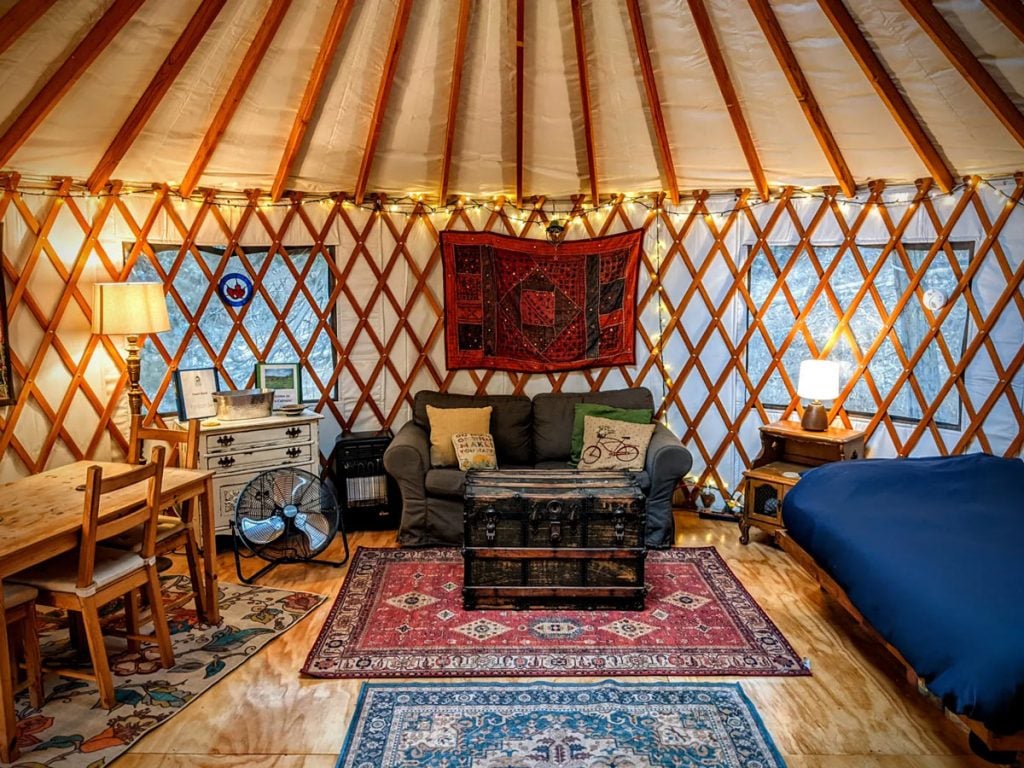 Yurt As A Permanent Dwelling Place
Some folks opt to live in unconventional ways, so it should be no surprise that a yurt suits certain individuals.
A yurt offers low environmental impact thanks to the materials and the type of construction involved in creating the structure. This is a crucial factor for people who have a firm conviction about climate change and other environmental concerns.
On top of that, most yurts nowadays can support essential amenities similar to a conventional home. That means you can have all the luxury of a modern home with a twist.