How To Buy A Used Camper Van
By
on
This post may contain affiliate links. As an Amazon Associate, I earn from qualifying purchases. Please read my full disclosure.
Read our post on the best van to live in. Once you have a general idea of what van you want to buy, it's time to start hunting! First, let's start with some general tips, then go onto how to inspect a campervan to live in.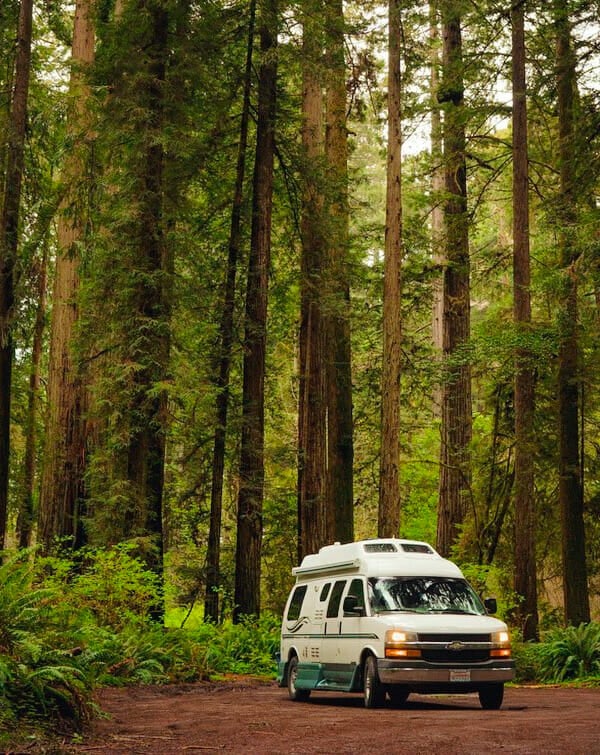 General Tips When Choosing A Van
Mindset!
Your mindset when buying a van is as important as any other part of the project. At each step, it's good to step back and take a look at your overall goals and the big picture.
Don't get to attached to a specific vehicle. As humans, once we focus all of our attention on one thing it starts to control our thoughts and influence our reality. There is a chance of letting "the one" get away by not acting soon enough, but when you're beginning your search it's more likely that you'll jump in too quickly.
Also, when looking at used vehicles from private sellers, realize that part of the process is flaky interactions and occasional people lying through their teeth.
I'm a believer that most people are good people but that doesn't mean that you shouldn't protect yourself from people trying to pull a fast one over you.
The biggest thing is to not get discouraged if someone doesn't respond do a question or can't meet up with you. If you're getting over a 25% response rate, you're doing better than I usually do in the used market!
Mileage – How many miles is too many?
This question has too much emphasis in my opinion! Mileage is important, but condition is more important. A well maintained vehicle at 200K miles will treat you better than 100K miles driven hard and uncared for. Unless your vehicle has specific things that tend to break down a higher mileage, then follow all of the standard inspecting procedures.
All that being said, anything up to 200K is worth looking at. Older vehicles will generally need more maintenance but often it is piecewise – a fuel pump here, some wheel bearings there, etc. – so if you budget properly these aren't surprises and can keep you on the road fairly reliably.
If you're mechanically inclined you can push that number and if you don't want to deal with maintenance go for a certified-used option from a dealership.
Budget
When buying a used vehicle we don't usually like the idea of financing. It seems that unless you have special circumstances where you can make a decent amount of money on the road but need to leave quickly then it makes more sense to save up properly with an emergency fund before committing to the lifestyle.
If you're thinking of financing, you're likely setting your goals too high. Leasing is even worse because you shouldn't be making heavy modifications to a vehicle you don't own.
When looking at vans for a diy conversion, consider an emergency fund as part of the budget. There are varying schools of thought on this, but it's important to have a backup fund because when you're on the road, if something breaks you're out of your home!
I like to price out a full motor swap to get a general idea of what kind of backup cash the particular vehicle will need. For our Dodge 1500, this is around $2k-$3. This is different for a Mercedes Sprinter which is closer to $15K.
Newer vehicles break too, so just because you have a newer one doesn't mean you shouldn't have cash for emergency repairs.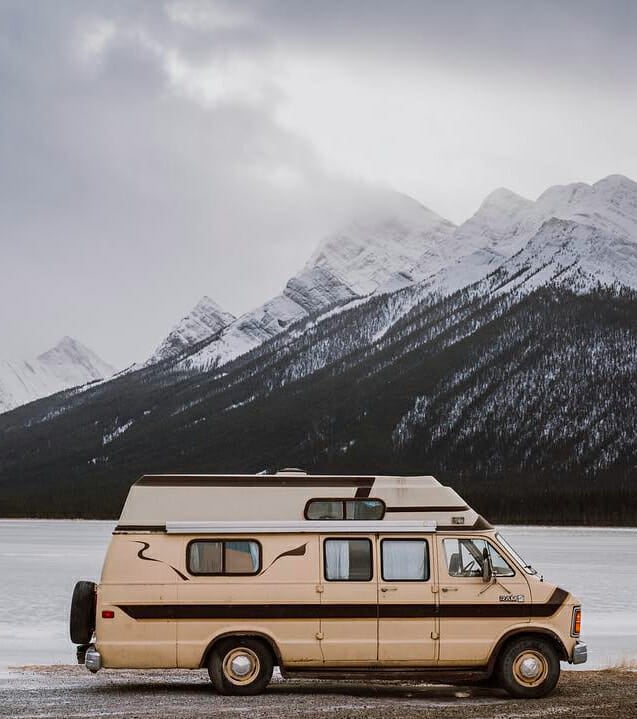 Vehicle Age
When looking at how old of a van you can get, there are a couple of things to consider. Newer vehicles are generally safer all around. Better crumple zones, more air bags, safer breaking systems.
Any vehicle in the US sold from 1996 and newer will have OBD II, which makes diagnostics easier.
Old vehicles are easier to work on but break more and generally have more frequent maintenance intervals. If you're handy, grab a service manual and read up to make sure you keep on top of the preventative manintenance.
In some particular cases, newer vans have their own issues.
Rust
This is such a headache that it gets its own category. Body rust can be a headache when dealing with a build. Cleaning up rust is always harder and takes more time than you imagine.
Rust also makes maintenance harder. Hoping you don't snap off a bolt when changing your shocks is an extra level of hassle that you usually don't envision when buying a rusty van. Be very wary of rusty vans as it is an issue that you can't turn back the clock on.
Vehicle specific issues
When you decide on a vehicle or one catches your eye, it's good to do some internet research for particular issues with that vehicle model and year. Look at what things are saying in forums and how difficult those problems are to address.
For instance, the motors in a 1996 Ford are amazing, but in 1997 they switched to the Triton motor which had a tendency to blow out spark plugs.
Re-sale value
Should you consider re-sale price in financing your build? In our opinion, any money you plan on making on top of the conversion should be considered fluff and not relied on as part of the process.
For those who only want live the van life for a year or two, we like to think of the van as a cheap extended vacation cost. For those who want to live permanently, selling the van should be low on your list of priorities.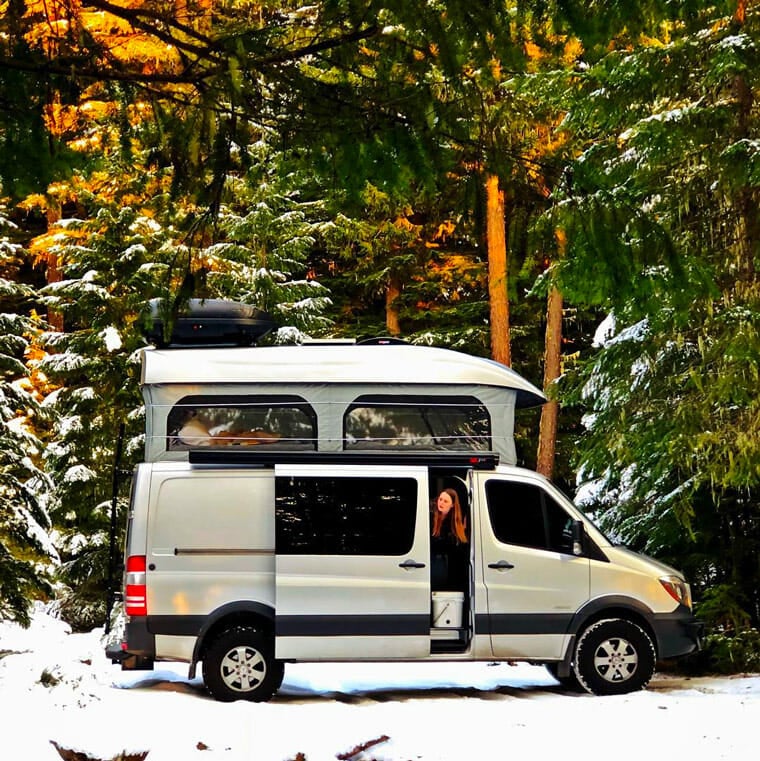 Vehicle inspection
This is understandably intimidating, especially if you haven't bought from a private party before! Remember, at any part of the process if you feel uncomfortable, it's completely acceptable to back out and start over with different vehicle.
Self-Inspection
Every vehicle that you buy you should test drive. This is not only to see if you have any problems with the vehicle but if you like driving it in general!
Some combos of vans and people don't mix well, so it's good to get acquainted with your potential home.
Try to arrange a meetup in a way that you can hear the van start up cold as this can reveal issues that don't show once it's warmed up.
Chris Fix has a great .pdf checklist and video series for a visual inspection and test drive of a vehicle that I really like.
Don't be afraid to bring a mechanically inclined friend to look at it with you as well as help you stay more rational about the decision.
If you're particularly uncomfortable meeting strangers, you can arrange to meet at a public location (call your local police station as they often have a spot specifically for these types of transactions).
Mechanic Inspection
This is a toss up, but most honest people trying to sell their vehicle will allow you to have it inspected by a professional mechanic. Some are hesitant, but if you leave your vehicle with them it generally is more of a comfort.
Arrange this before hand with your mechanic and the seller. Usually a 1-hour inspection will cost you between $50-$100, which is a small price to pay if it saves you from a $1800 repair.
A vehicle inspection also gives you the opportunity to haggle the price down if you still want the vehicle. Many times the owner doesn't realize that they have important maintenance to do and will gladly reduce the price to get it out of their hands.
Often these things are intimidating or will cause headaches, so if you're feeling a bit intimidated a dealer will cut out many of them. You will be paying a premium in price and your options are sometimes limited this way.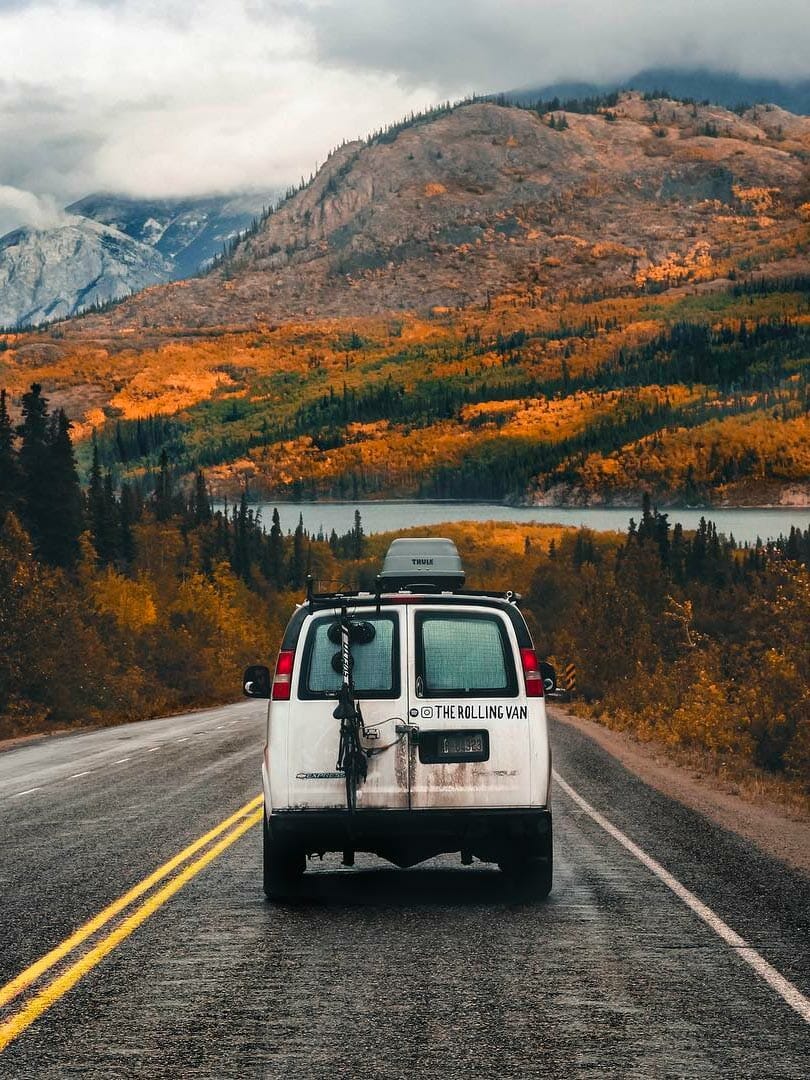 Bonus Craigslist Tips:
Try separate searches of multiple iterations of vans to get what you want. Many times someone will list a van as a Ford Van, which won't show up if you are searching for Econoline or E-150. Try things like, "Cargo Van, Conversion Van, Camper Van, Campervan, Class B", etc.
Some sellers are downright terrible at clearly listing what they have. Remember to look at the RV section as many partial builds are listed there
Don't use too many filters as people either unintentionally or intentionally mis-represent what they have quite often.
Use searchtempest.com to search multiple craigslist areas at once. This is particularly useful if you're looking for something rare that you're willing do travel a ways for.