The Best Discount RV Camping Clubs & Camping Memberships
By
on
This post may contain affiliate links. As an Amazon Associate, I earn from qualifying purchases. Please read my full disclosure.
Spending the night at a paid campground does not come cheap. Especially if you plan on staying more than a few days. Grabbing a discount membership to one of America's RV clubs allows you to save big on overnight expenses.
Membership groups like Passport America and Escapees cost a small yearly fee to join and allows you to save up to 50% on participating campgrounds. That means it pays off in less than a week at some parks!
Harvest Hosts is an RV club that lets you spend the night at farms, vineyards and breweries. One yearly charge allows you to park overnight at these locations for free.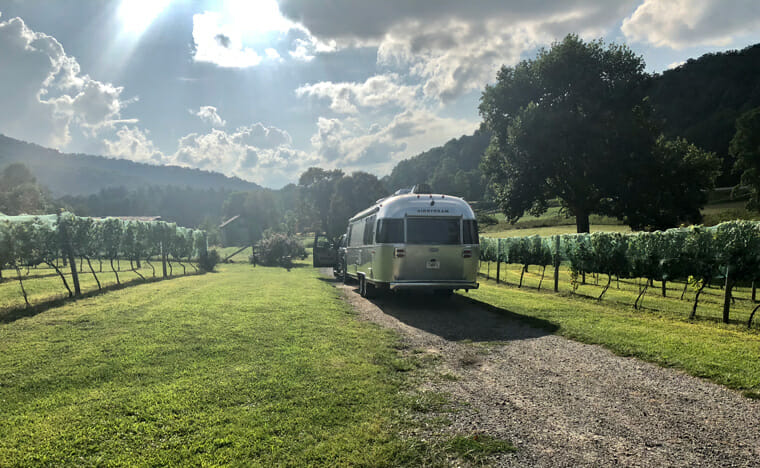 Why You Should Join An RV Club
Aside from cost savings, getting involved with one of the many RV clubs has a number of advantages. For one, it makes planning your road trip considerably easier.
Memberships come with a camping directory where you can read reviews and get substantial information on what type of amenities each camp ground offers. Some locations have forms of entertainment built in so you don't even have to leave the vicinity.
Getting involved with an RV club is a great way to meet people. If you're a loner on wheels, you can look forward to spending the night at campgrounds next to people with similar travel interests.
The Escapees RV club for example prides themselves on building a community and supporting members of all backgrounds. They have RV advocacy groups, roadside assistance programs, mail forwarding, job exchanges and many other resources to keep travelers involved in the community.
RV clubs can lead to unique and memorable experiences. Memberships like Harvest Hosts lets you spend the night outside of your standard RV Park. You can spend the afternoon walking through vineyards sipping wine, then retreat for the night on location. You won't find that at a typical RV park!
BEST EXPERIENCE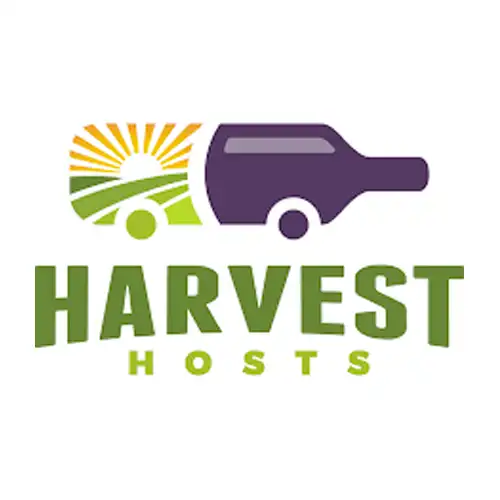 Harvest Hosts
Memberships costs less than $100 per year to join.
Then camp for FREE at unique locations including farms, vineyards, breweries and museums.
HarvestHosts.com
Harvest Hosts immediately caught our attention when we started researching RV clubs to join. This one is not like the others.
A club membership with Harvest Hosts costs $79/year to join
*Save 15% when clicking through our links. Just use the coupon code at the top during checkout*
The first thing that stands out is once you pay the yearly membership there is no campground fee. You can stay at more than 600 locations at no extra cost – that means the membership typically pays for itself in just two nights.
Even if you're only camping for a weekend,
it makes sense to give Harvest Hosts a shot.
The other thing that stands out about Harvest Hosts is their locations. Don't go into this membership expecting to be packed into an RV parking lot with hundreds of other travelers.
This is run by a network of small businesses with active experiences that come along with a place to park. You can make an entire trip out of entertaining yourself at these locales.
Examples of the locations include:
Wineries, breweries and cider mills
Fruit and vegetable farms, u-pick operations
Flour and herb gardens
Creameries and dairies
Museums, ranches and wildlife rescues
There is also a membership upgrade option with extra locations that include golf courses, spas and restaurants.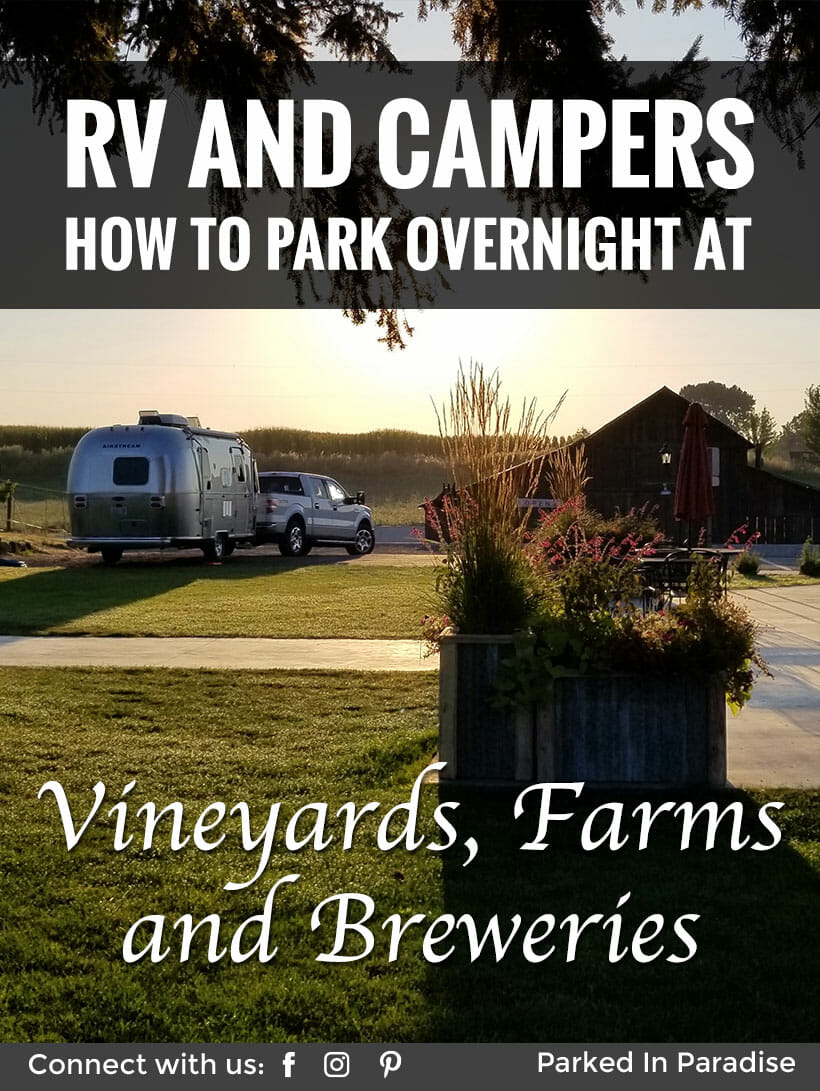 Trip Planning Help
With your Harvest Host membership you get access to their interactive app. The app lists all of their locations and can help you prepare custom routes to each attraction. There's also comments, reviews and photos so you know exactly what you're getting into.
What's The Catch?
As stated earlier, Harvest Hosts is not your typical RV club. Because the network is operated through individual small business owners there are a few restrictions.
You are limited to one night per location
Most hosts do not have hookups
Some locations such as farms are seasonal
You must reserve ahead of time and arrive during business hours
Campers and RVs must be self-contained
The majority of RV hosts allow any length of RV or trailer. Some may have electric hookups and water available, but in general you are expected to be self-sufficient.
That means you're free to bring your Sprinter or camper van to park, but it must be self-contained. Nearly all hosts allow you to run a generator for power as long as you're not disturbing the neighbors. And in almost every case pets are allowed as long as they are on leash.
The restriction of not having regular hookups may be a deal breaker to some; but we feel that based on the price a Harvest Host membership is more than worth it. This membership makes a lot of sense if you're looking for cool things to try in different parts of the country.
It is expected that you will be participating in the experience that each location provides as the main reason for joining. If you're just looking for camping and don't want to try wine tasting or berry picking, then this isn't the membership for you. But for those who are doing those things anyway, it couldn't be more perfect!
Because of the low cost, this membership pairs well with other clubs for a varied camping experience in between standard RV parks.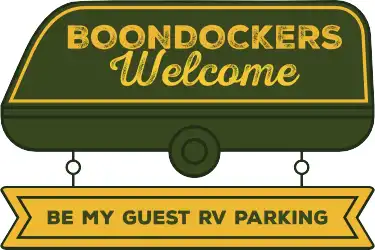 Boondockers Welcome
$79 yearly membership fee
Over 3,000 hosts locations in the USA and Canada.
Camp as often as you want.
Designed for self-contained RVs, travel trailers, and motorhomes.
Use code BW15OFF at checkout for a 15% discount
Join Now
We earn a commission if you click this link and make a purchase at no additional cost to you.
Boondockers Welcome
Harvest Hosts owns a sister company called Boondockers Welcome. The concept is the same. One yearly price for unlimited camping at private locations. The different is that with Boondockers Welcome, you are staying in the hosts driveways or backyards.
These are not unique locations. They are just ordinary RV travelers who are looking to share a spot with likeminded individuals.
The Boondockers Welcome membership is cheaper than Harvest Hosts, but with this program you can stay up to 5 nights in the same location rather than moving on each night.
BIGGEST DISCOUNT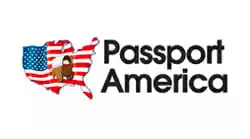 In contrast to Harvest Hosts, Passport America is what you would typically expect from a great RV membership. The service has over 18,000 locations that you can camp at for a highly discounted rate.
Passport America costs $44/year to join or $399 for a lifetime membership.
That is less expensive than Harvest Hosts, but remember you're buying into a discount on campsites – you don't get them for free.
So what makes Passport America better? The answer is: it's a different type of experience. Passport America attracts RV travelers who want to spend the night at a campground with a basic experience and full amenities.
You should join Passport America if you want:
Discounts on campgrounds
Tons of locations
Full hookups
Water and dump stations
Laundry facilities
To be surrounded by likeminded RV travelers
With Passport America you don't need to reserve your location ahead of time. There is no limit on the amount of nights you can stay. And you also get a cool directory of campgrounds to help you plan your trip.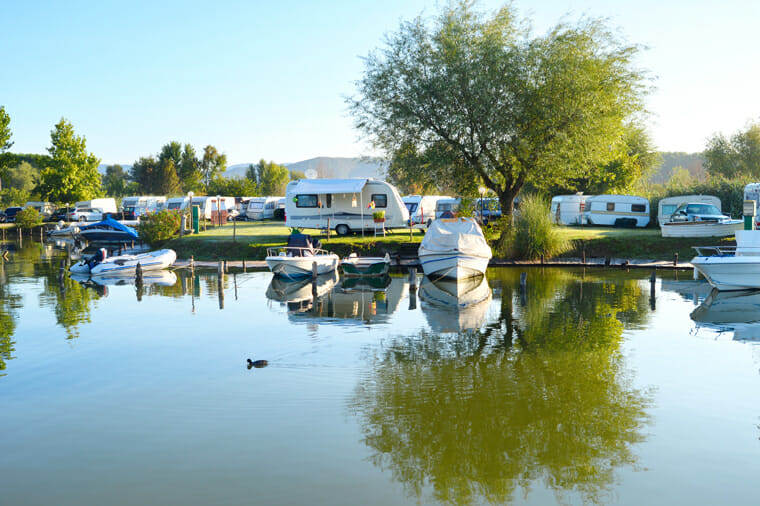 BEST COMMUNITY MEMBERSHIP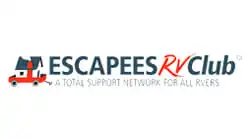 Escapees RV Club
Community-based RV membership club with discounts on campgrounds, support networks, mail forwarding, healthcare solutions, roadside assistance and RV education.
Escapees.com
Best RV Membership Community ↠ Escapees
Escapees is one of the oldest and largest RV club memberships in America. This group is not just about finding a place to park. It's an entire community serving travelers.
The membership fee is $39.95/year which gives you discounts on over 800 locations across America.
The Escapees are a diverse group ranging from young wanderers to families to senior citizens. They also welcome every form of traveler from the truck campers to the fancy RV owners.
You should join the Escapees if you're looking for assistance, a community, or lifelong friends. The Escapees RV club is huge on education. Getting discounts on campsites is secondary to their main goal of helping others achieve friends and freedom.
With a membership at Escapees you're going to gain benefits that you won't find with Passport America or with Harvest Hosts.
Some Escapee Club Benefits include:
Discounted mail forwarding service
Healthcare plans and information
Reduced roadside assistance programs
Volunteer opportunities
RV education seminars and outings
Inclusion with a community of like-minded travelers
While this club does not have the most campgrounds, it's hard to put a price on the advantages of Escapees. This is an especially great club to join if you're a single or a senior looking for more social interaction.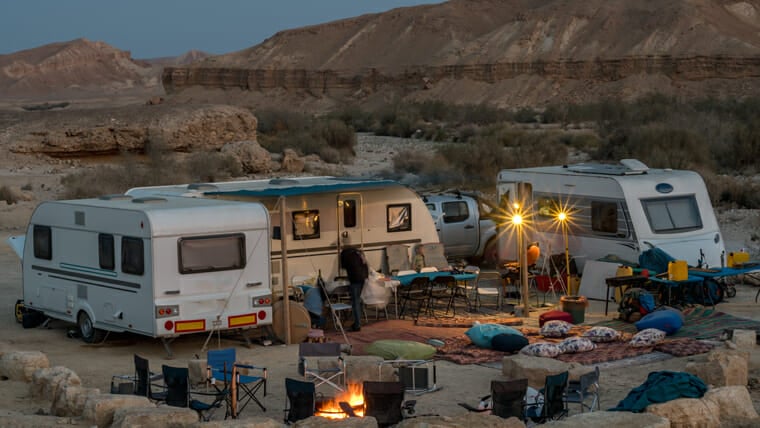 Making The Most Of Your RV Membership
Each of the memberships: Harvest Hosts, Passport America, and Escapees is aimed at a different style of travel.
If you need the most locations at the deepest discount, go with Passport America.
Looking for a sense of community? Escapees is your best bet.
Harvest Hosts will give you the most distinctive travel experience of the three. And its priced low enough to combine with one of the other two if you're planning to do long term travel.