Boondockers Welcome: Is It Worth It?
By
on
This post may contain affiliate links. As an Amazon Associate, I earn from qualifying purchases. Please read my full disclosure.
Perhaps you've heard about Boondockers Welcome through friends, or saw it featured in The New York Times, Good Morning America, or Travel + Leisure.
Boondockers Welcome is designed for RV campers. It's $79 per year and allows you to camp at host locations for an unlimited number of nights.
The concept sounds too good to be true. And you may be wondering if the membership is worth the hype?
Well, in this article we will give a complete breakdown of Boondockers Welcome features and fees. We'll also give you the low-down on the worst things about Boondockers Welcome.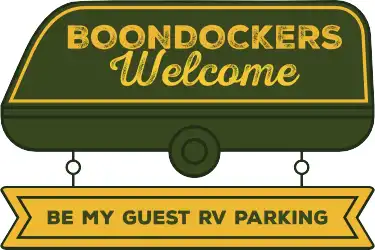 Boondockers Welcome
$79 yearly membership fee
Over 3,000 hosts locations in the USA and Canada.
Camp as often as you want.
Designed for self-contained RVs, travel trailers, and motorhomes.
Use code BW15OFF at checkout for a 15% discount
Join Now
We earn a commission if you click this link and make a purchase at no additional cost to you.
What Is Boondockers Welcome?
Boondockers Welcome is a membership service that links RV travelers to boondocking hosts.
The membership gives guests access to over 3,000 hosts who can accommodate campers on their private property for free. Hosts can be filtered based on location and camper size restrictions. Some hosts even offer electricity or water hookups!
When you've found the perfect location you'll know that you have a safe and secure place to spend the night legally. 
Hosts are located all across the country, so you can stay near the big cities, out in the country, or anywhere along your planned route.
One of the best parts about Boondockers Welcome is that you can find campsites in areas that are popular and usually filled during the busy season.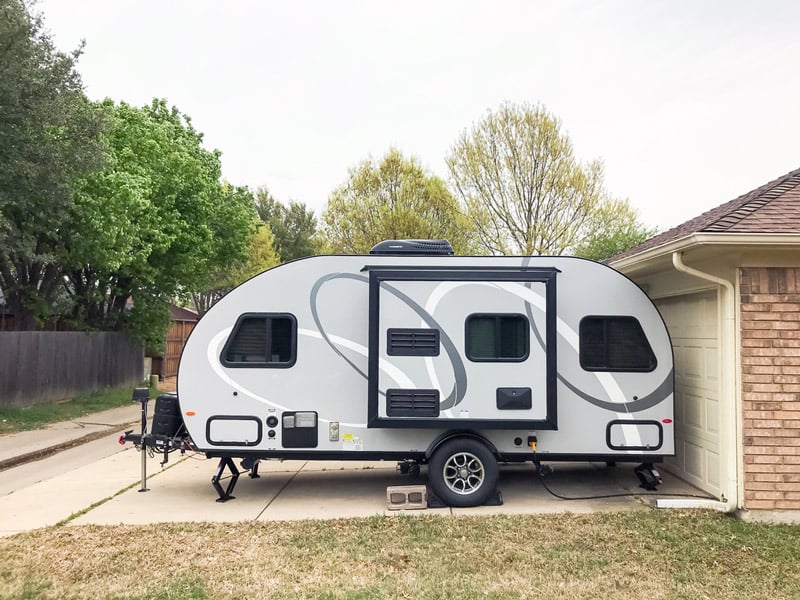 Who Uses Boondockers Welcome?
Boondockers Welcome is designed for RV campers on a budget. The cost is $79 per year to join and then you get unlimited stays on private properties.
Many of the hosts on the platform are fellow campers as well so the whole thing is based around the idea of travelers helping travelers. Hosts and guests often enjoy meeting and trading stories.
Hosts can sometimes accommodate more than one rig, so you can also find yourself camping amongst fellow RVers on private property. Members can build lifelong friendships with hosts and other guests in the RV community as well. 
Members have full access to host profiles and camper reviews when deciding where to stay. 
What to Expect When Using Boondockers Welcome
If you are thinking of buying a membership with Boondockers Welcome, there are some additional things to consider before joining.
Self-Contained Campers Only
One of the primary rules of this service is that campers must be self-contained. What does that mean exactly?
Your RV must have an interior toilet and built-in holding tanks or bladders for waste water. Porta-potties that remain inside the vehicle at all times are acceptable, but must be dumped off-site at an appropriate facility. The dumping of gray water on Host properties is strictly prohibited.
Keep it clean people! Treat the property as you would others to do in your own space. The following types of vehicles are welcome on Boondockers Welcome properties:
Class B and Class C RV campers
Self-contained camper vans
NO tents, minivans, cars, or pick-up trucks will be allowed to join as guests.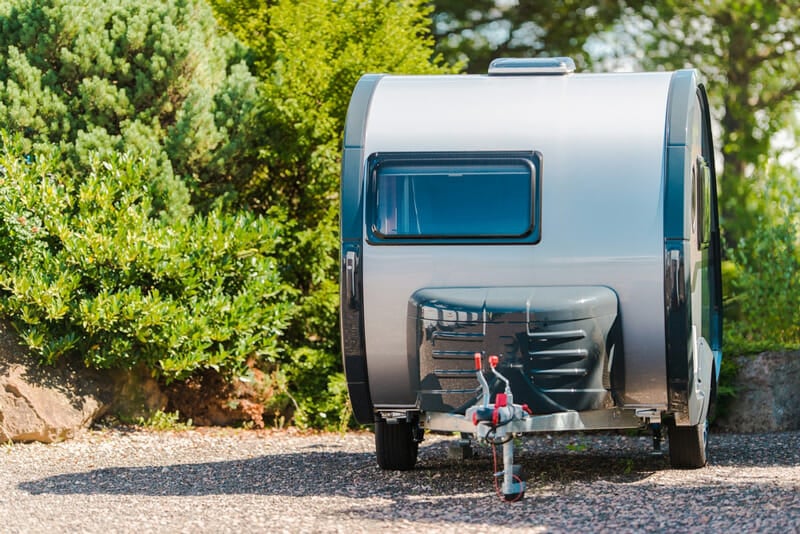 How long can I stay at a Boondockers Welcome property?
The maximum stay can vary by host, but Boondockers Welcome has a maximum allowance of five days at a single property in 90 days. Most guest choose to stay 1-3 nights at a time.
The maximum stay can be taken as one five-day stay, or as smaller stays. Hosts can also have shorter limits to maximum stays, so check each host profile for more info when you become a member. 
Boondockers Welcome Rules
Joining as a guest means you agree to follow a few Boondockers Welcome rules. Each host is welcome to make their own House Rules, and Boondockers Welcome also requires guests to agree to the Courtesy Contract when joining. 
Here are a few key highlights from the Courtesy Contract 3.0:
Campers are not allowed to stay more than five total days with a particular host in 90 days.
Hosts can offer additional services or hookups, but guests should not ask for any services not listed on the host profile.
Dumping used water (called grey water) and garbage on host property is not allowed. Hosts can offer these services, but guests should not expect them.
Children and pets should be closely supervised on host property.
Failure to comply with the Courtesy Contract or individual host rules can result in the Boondockers Welcome membership being revoked.

Boondockers Welcome Map
Boondockers Welcome has a mobile app to make finding properties easy while planning your upcoming RV trip.
Some hosts have a minimum notice requirement or may already be booked so you'll want to message the host during your planning phase.
If you're on the road and need to find a place quickly, choose a host with a faster response time listed on the host profile.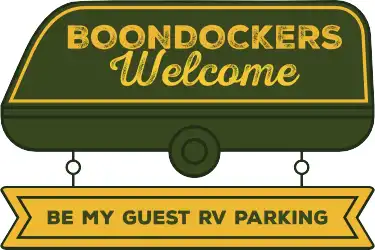 Boondockers Welcome
$79 yearly membership fee
Over 3,000 hosts locations in the USA and Canada.
Camp as often as you want.
Designed for self-contained RVs, travel trailers, and motorhomes.
Use code BW15OFF at checkout for a 15% discount
Join Now
We earn a commission if you click this link and make a purchase at no additional cost to you.
Boondockers Welcome Discount Code
If you're on a tight budget or can't decide if this service is right for you, use the discount code BW15OFF for new members at checkout. The Boondockers Welcome discount code will save you 15% on the yearly membership cost. 
It's also important to note that Boondockers Welcome offers a three-month 100% satisfaction guarantee. In addition, Boondockers Welcome will give you a full refund if you are not satisfied in the first three months of your membership.
Boondockers Welcome Review
There's a lot to love about Boondockers Welcome, but there are a couple of downsides. Let's take a look at the pros and cons of the membership:
Pros of Boondockers Welcome
Their site is easy to navigate, and you can filter searches to your needs. Each host profile contains a lot of useful information, including:
Name of the property
Accommodation size
Maximum nights
Minimum and maximum notice required
The response rate of the host, if available
On each host profile, you can also tap the heart to save each property in a list of favorites, request the location with your arrival date and the number of nights, and leave a review for the host.
Although you should be able to stay self-contained, 70% of Boondockers Welcome Hosts have hookups.
Some hosts will refuse the payment of a fee for using services such as electricity or water while on their property. This can amount to considerable annual savings if you are a frequent camper.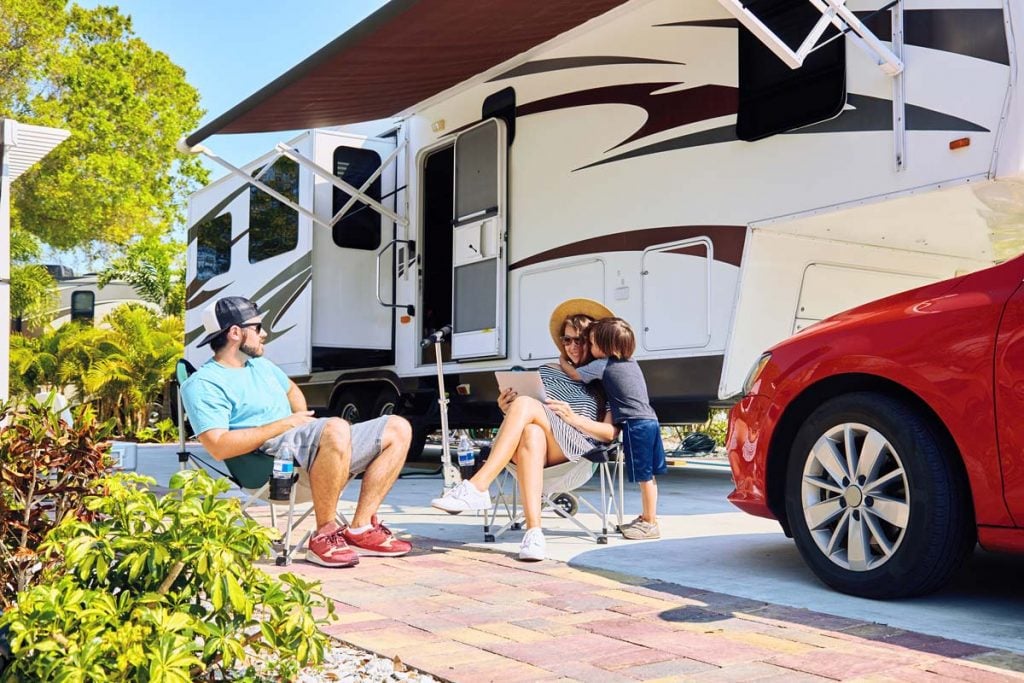 Cons of Boondockers Welcome
There are a couple of Boondockers Welcome problems that need to be addressed. 
Not every host can accommodate larger RVs, so it's important to know when hosts are limited on space and have a maximum RV size requirement. Luckily, Boondockers Welcome has the maximum size listed on each host profile.
Unlike popular campsites that are often near tourist attractions, Boondockers Welcome hosts can be in extremely rural locations. This means services like cell service or gas stations can be difficult to come by. Plan carefully if you will be staying at a far-reaching host site.
Hosts can deny campers for any variety of reasons so you should plan your trip well ahead of time and be prepared to seek out alternative locations if the space is already booked up or cannot accommodate you.
The platform does require interacting with the hosts directly so you need to be a little sociable when planning your trip. Some hosts are more talkative than others and it depends entirely on each individual's personality.
Frequently Asked Questions
Do you still have questions about the basics of using Boondockers Welcome? Then, check out these frequently asked questions.
Can I use Boondockers Welcome if I don't have an RV?
Boondockers Welcome is a service for RV users only. All guests should have an RV, travel trailer, motor home, or truck camper to stay at a Boondockers Welcome host property. Tent or car camping is not allowed.
Why do I have to live self-contained?
Being self-contained means that you can live in your RV, including cooking and sanitation, without the use of any external hookups or services.
Hosts are not required to provide hookups or waste management for your RV. If they offer these services, guests should offer to pay the host a fee. 
Are dogs allowed?
Yes, most hosts allow leashed pets. Just make sure to keep a watchful eye on your furry friend. Potential guests can select pet-friendly locations as one of their preferences under the suitability section of the app.
Are generators allowed?
Hosts are allowed to set their own preferences towards generator use. Many allow guests to use quiet generators. You can also set this as one of your preferences while you are searching for Host locations.
Are Boondockers Welcome hosts paid?
Boondockers Welcome hosts are not paid, and they are not allowed to charge for parking. That's what boondocking means!
Hosts are not required to provide hookups, but if hosts offer hookups such as electric or water, guests should offer to pay a fee. Hosts will include expected compensation for these services in their profile.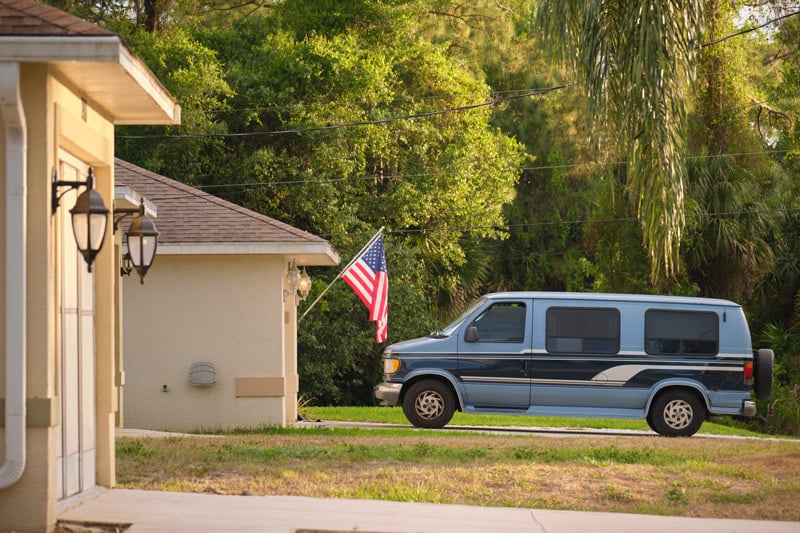 What is the difference between Harvest Hosts and Boondockers Welcome?
Harvest Hosts is the parent company of Boondockers Welcome. Harvest Hosts offers over 4,000 hosts to guests who want a unique experience by staying at independent businesses like vineyards, breweries, golf courses, farms, or local museums. 
The main difference between the two services is that Harvest Hosts only allows a single-night stay, but Boondockers Welcome allows up to five days at one property in 90 days.
Harvest Hosts allows a dual membership to both services, giving guests access to thousands of additional properties.
Hipcamp vs Boondockers Welcome
Hipcamp is a paid camping service similar to Airbnb which matches campers with the hosts of unique accommodations.
On Hipcamp, you pay for the service on a per night basis. Whereas with Boondockers Welcome, you pay one membership fee which covers all of your camping trips for the year.
The Bottom Line
Boondockers Welcome is a great service to pair adventurous RVers with generous hosts. Guests and hosts often trade stories and bond over the love of life on the road. 
The Boondockers Welcome website makes finding a host to fit your needs easy. In addition, the annual cost of only $79 for a membership can save you hundreds of dollars in camping fees if you are a frequent traveler.
In the end, we believe Boondockers Welcome is worth it if you're on a tight budget and enjoy interacting with other travelers.