What is an EarthRoamer? Luxury Expedition Vehicle
By
on
This post may contain affiliate links. As an Amazon Associate, I earn from qualifying purchases. Please read my full disclosure.
Luxury camping enthusiasts will surely recognize EarthRoamer and their futuristic vehicles that truly redefine the concept of RVs and what they can do.
These expedition vehicles have wowed Overland Expo West audiences with their off-road performance year in and year out.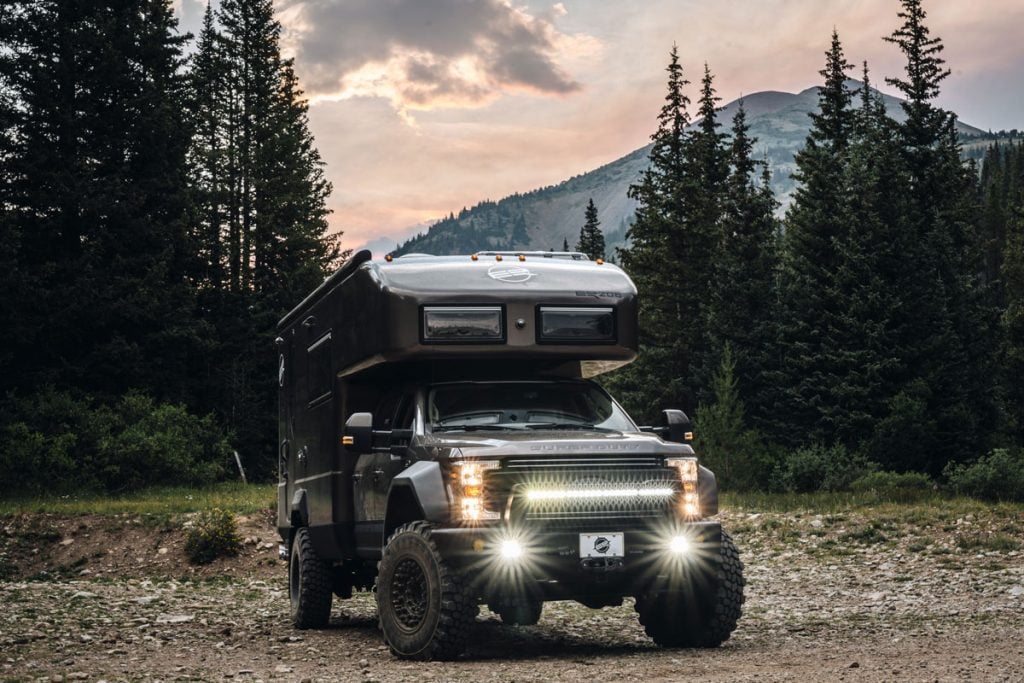 Expo footage is one thing, but how do they really perform on an everyday basis? Are they truly worth the expensive price tags? How does the luxury expedition vehicle experience compare to the conventional RV lifestyle?
Whether you're a seasoned overlanding veteran or a complete rookie looking to reduce the inconveniences of living on the road, learning more about the EarthRoamer LTi will surely help you figure out if it's the right choice for you.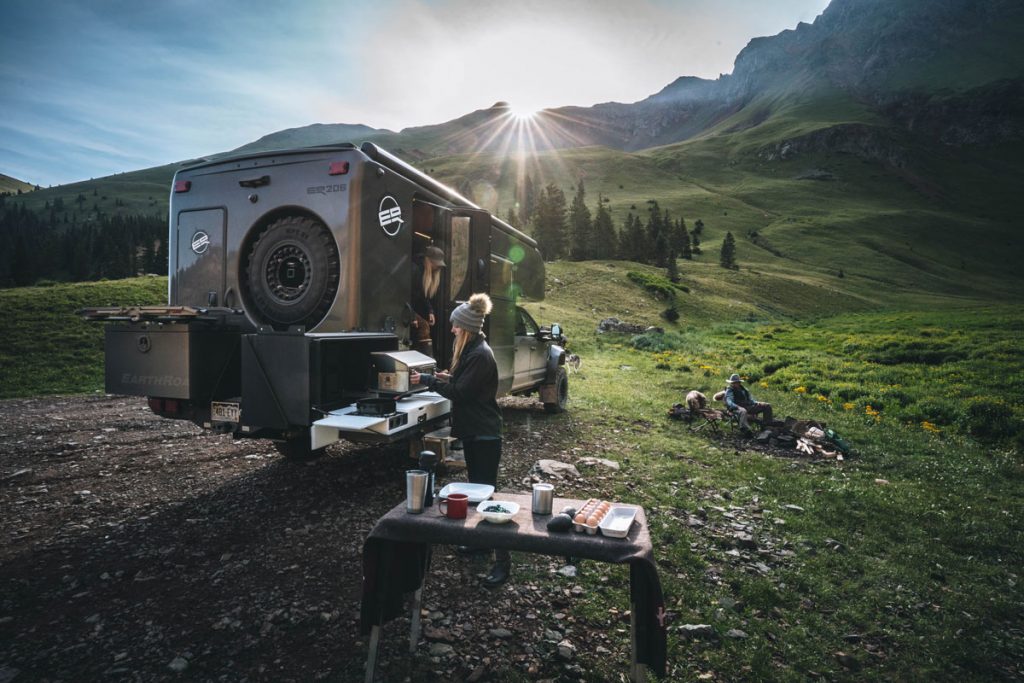 Luxury Expedition Vehicles 101
Living on the road or taking a week-long camping trip has never been easier than in 2022.
Discomfort is no longer a prerequisite for enjoying the great outdoors. Luxury RVs are designed specifically for people who want to keep enjoying their first-world pleasures all the while reaping the health and wellness benefits of spending time in the wilderness.
Aside from things like a fully-equipped kitchen, a comfortable bathroom, and plenty of space for the entire family, these vehicles scream "luxury" from the moment you step inside.
The materials used to build them are truly top-quality, and the interiors are comparable to what you might expect from high-end hotel rooms (with a perfectly working kitchen on top of it).
The superiority of vehicles such as the EarthRoamer doesn't end with interior design and functionality. They're also built with performance in mind, with the most recent advances in engine technology and state-of-the-art mechanical components.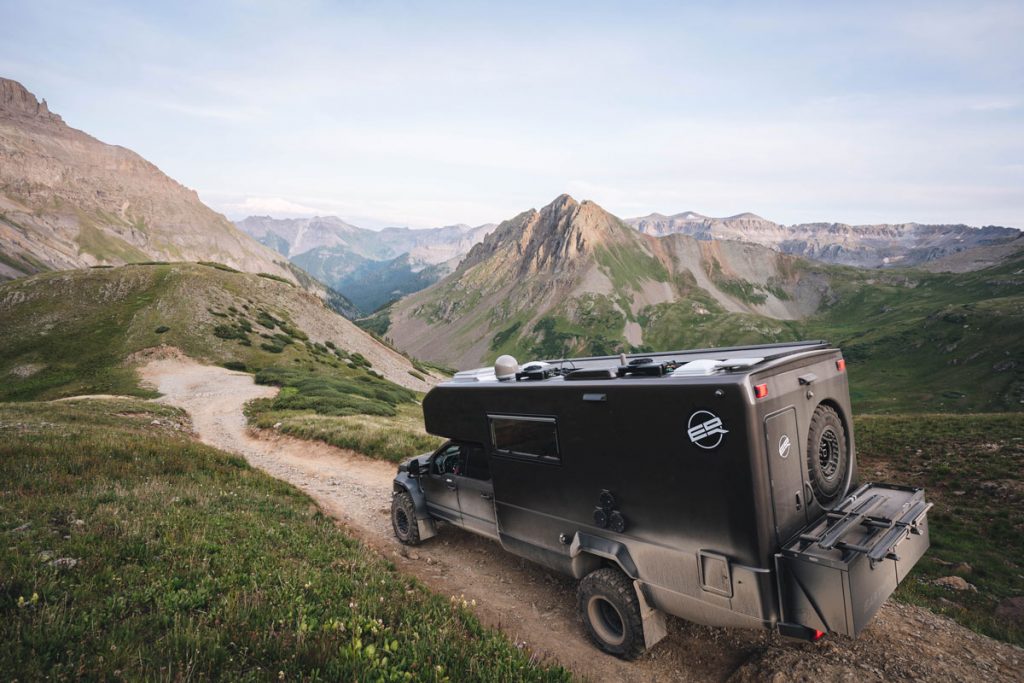 Off-road driving, an insurmountable obstacle for most RVs, is not an issue for expedition vehicles.
You need to keep in mind that regardless of what brand or make you choose to go with, every luxury expedition vehicle comes with a hefty price tag.
Since they're all expensive, you should rather focus on functionality, performance factors, and durability when shopping around for your ultimate camping caravan.
We believe that the EarthRoamer LTi (and even some of EarthRoamer's older models) checks all the boxes and more.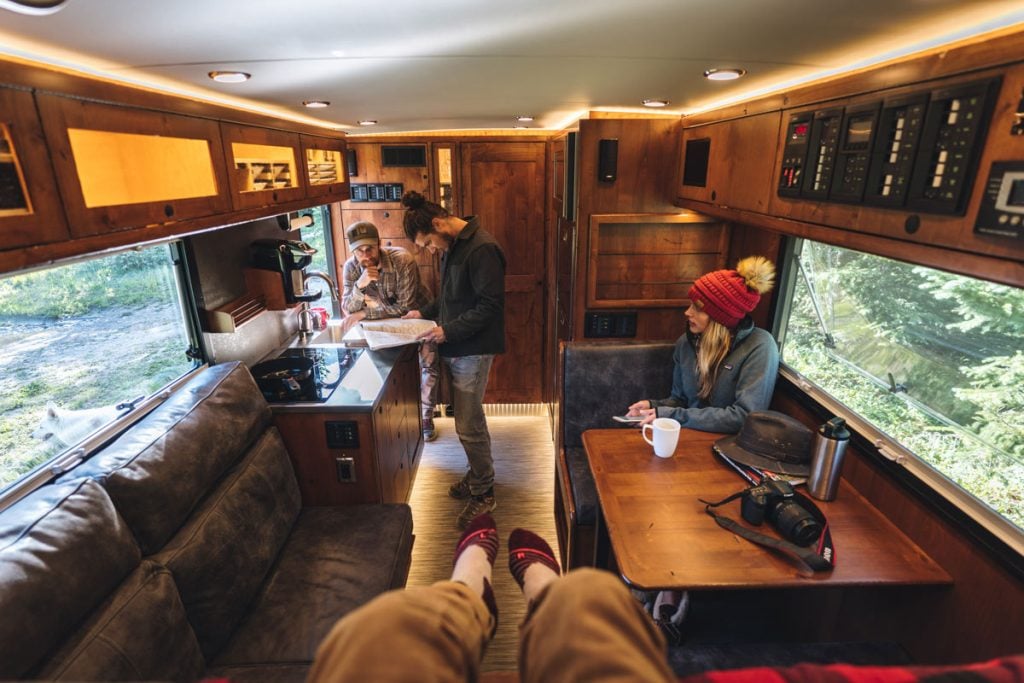 How EarthRoamers Stand Out
There are many characteristics of the EarthRoamer we could point to in order to illustrate the exceptionality of EarthRoamer vehicles, but the most obvious one is the fact that it is a highly specialized product made by people who know this niche industry from the inside out.
EarthRoamer's sole focus is the perfection of camping and expedition vehicle design, and it shows.
Whether you prioritize the living space quality or driving comfort and performance, you'll find that an EarthRoamer truly has it all.
Driving on the road feels identical to driving a regular car. The EarthRoamer handles extremely well, regardless of whether you're driving at a highway speed or navigating through a town.
It's a total gamechanger, especially if you were used to poor handling and instability that are common in most RV models.
You won't uncover the EarthRoamer's true capabilities until you take it off the beaten path and drive off-road for a while. With a four-wheel drive and a heavy-duty Ford F-550 chassis, you'll traverse various rough landscapes easily.
The LTi's huge fuel and water tanks combined with its fuel-efficient turbo diesel engine will make sure that your rides stay uninterrupted for long, long hours.
Solar Power
There is no talking about the EarthRoamer without mentioning its cutting-edge solar technology and the way it uses these panels to power most of the amenities within its living area.
If you want a fully self-sufficient expedition ride, this is definitely the right choice for you.
The LTi's rooftop solar array covers most of the vehicle's top part, comfortably generating 1320 watts of power on a sunny day.
Thanks to solar power, EarthRoamer were able to pack plenty of extra conveniences that would otherwise be scrapped because of their energy consumption.
One of these things is in-floor radiant heating, a true luxury that surely comes in handy when you find yourself parked in a cold environment.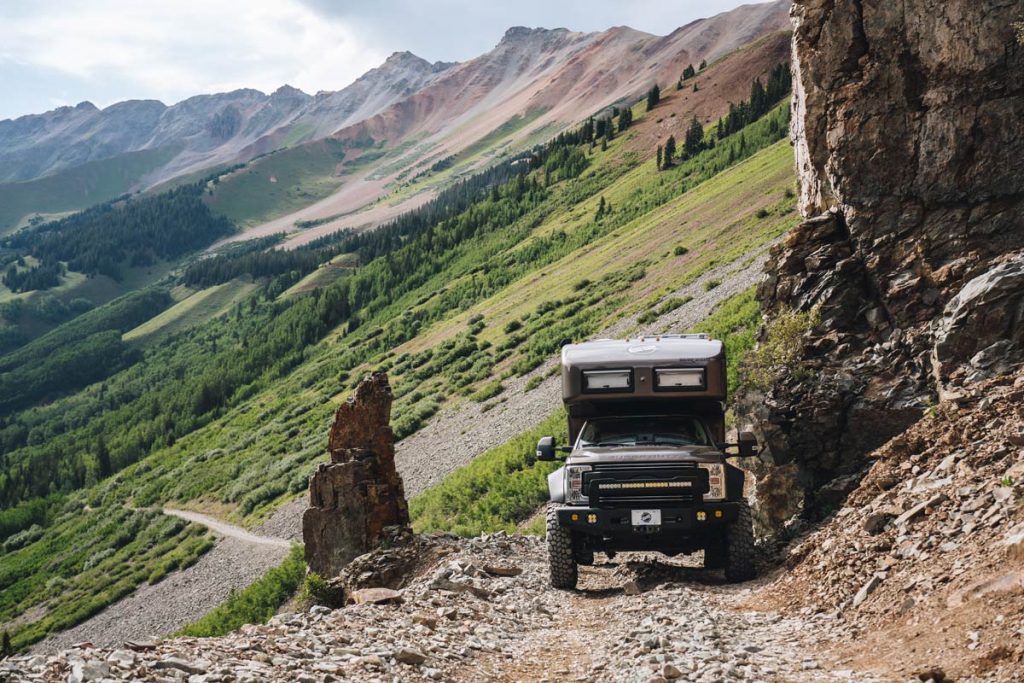 Buying an EarthRoamer
If after reading this article, you're sold on the idea of owning an EarthRoamer, you'll need to be aware that buying one isn't as easy as you might think.
The only way to obtain one of these beasts is by ordering it directly from the source – EarthRoamer's factory in Colorado.
Each model is handcrafted according to your wishes and specifications set out in the product builder. This attention to detail won't only be reflected in the price of your EarthRoamer, but also in how long you'll have to wait for it.
You'll be on the waitlist for about 7-10 months from the moment you place the order.
The pricing varies from $695,000 for the base model to over $800,000 if you want your EarthRoamer fully kitted out in all the latest gadgets.
The full price is paid out once your vehicle is ready to be picked up, but you should keep in mind that an up-front deposit of $75,000 is also a requirement.
The Ultimate Expedition Vehicle?
When it comes to comfort and high-performance levels, there is no beating the EarthRoamer as of today.
The company is razor-focused on delivering the best possible vehicle you can live in, without compromising the handling and driving capacity.
In our view, the EarthRoamer LTi is the best RV money can buy. While beginners will have a great time with it too, it is no secret that it's a vehicle for people who are used to and committed to living on the road.
If you're a total rookie looking for some guidance, visit Parked in Paradise for tips and general advice on how to swap your bedroom skylight for bunk side windows and never look back!