Satellite Vs RV Digital: The Best TV Antenna For Your RV (Review)
By
on
This post may contain affiliate links. As an Amazon Associate, I earn from qualifying purchases. Please read my full disclosure.
Rainy days are one of the worst parts of RV living. Once you've run out of family board games, the next best thing is cuddling up for a movie. An RV TV antenna lets you watch television shows, sports and movies from anywhere.
In this article, we've broken down what to look for in an RV TV antenna. Learn about the different types of antennas, how to install them, and how to get channels. With live television you won't feel so cut off from the world even though you may be spending time in the wilderness.
BEST SATELLITE ANTENNA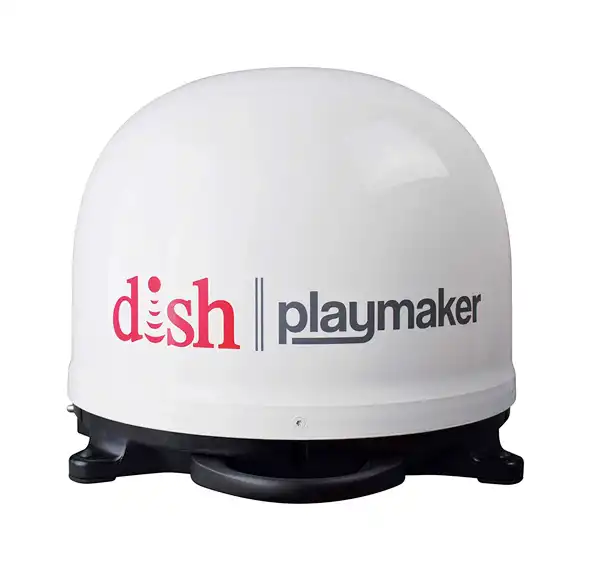 BEST SATELLITE ANTENNA FOR GROUPS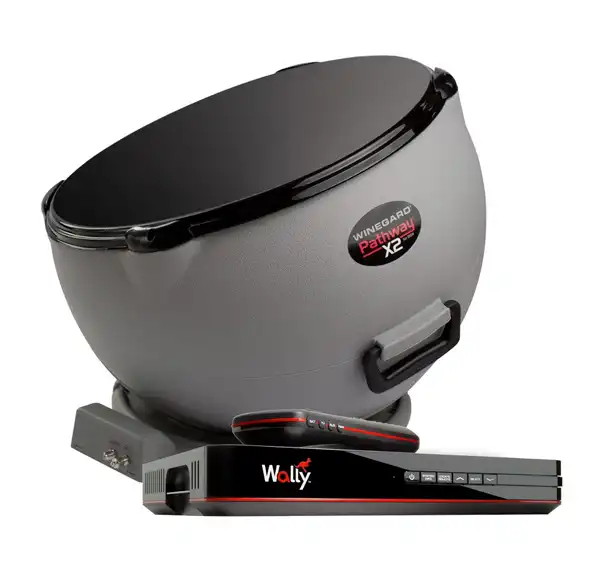 BEST RV DIGITAL ANTENNA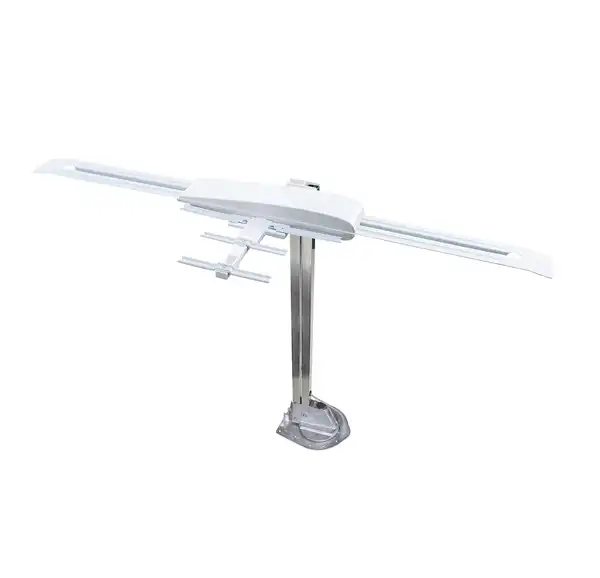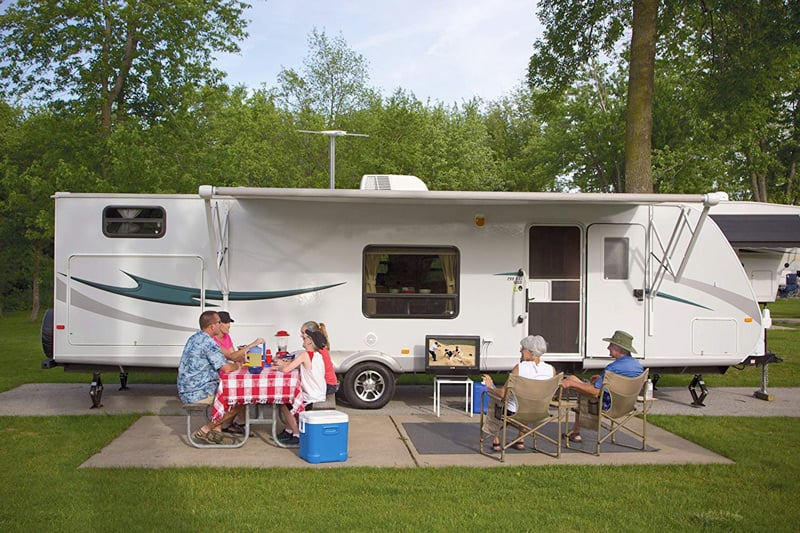 Features To Look For In An RV TV Antenna
Whether you're a die-hard satellite television supporter or a fan of local channels, there's an RV TV antenna that is perfect for you. They come in several shapes and sizes and can be installed in a variety of locations, depending on your preference. If you find yourself overflowing with questions, read below. These are the features you should look for in an RV antenna.
Types of RV TV Antennas
There are two common types of RV TV antennas: Satellite TV and RV digital.
Satellite TV antennas are available to current service subscribers such as customers of DIRECTV and Dish Network. These receivers allow you to access countless TV channels and are typically installed on the exterior of the vehicle. The exterior mounting location ensures that you get the best possible reception.
RV digital antennas may not provide you with as many channels as a satellite antenna, but they do not require a satellite service subscription to use. These types of antennas can be installed either in the interior of the RV or the exterior. They receive UHF and VHF signals, allowing you to access local channels such as FOX, NBC, ABC, and PBS. They also transmit in HD, allowing you to watch your favorite programming with high quality.
Where Can You Buy Satellite TV Service?
DISH Network is one company offers a month-to-month no-contract service if you own your own equipment. That means you can hook up your satellite and get TV just for the months you're camping.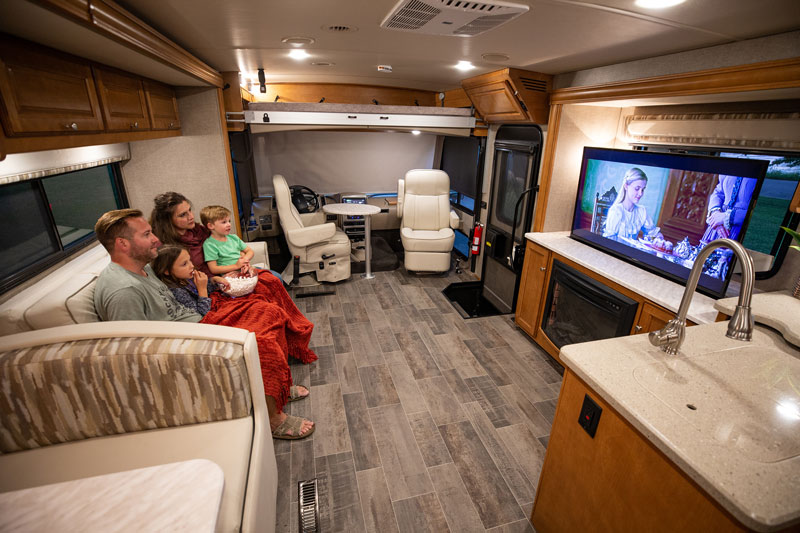 Reception
Anyone who has ever struggled to get good reception knows how frustrating it can be. Satellite antennas rarely suffer from poor reception unless physically blocked. Ensuring that the antenna is free of debris, and is not directly beneath any trees will solve most reception issues. Unfortunately, it's not always possible to park an RV in a completely open, elevated area.
Digital antennas on the other hand, aren't bouncing signals off satellites. So they're less reliant on open space to function correctly. They work by picking up frequencies and transmitting those frequencies as images. Most television shows are broadcast on either VHF (very high frequency) or UHF (ultra high frequency). A quality digital antenna can receive both.
Trouble arises when you're too far away from a TV tower. Many digital antennas can pick up signals within about 30 miles of your RV. But there are a few that receive transmissions from up to 100 miles away, which is impressive.
Either type of antenna is prone to occasional reception issues. The best way to solve these issues is to ensure that your antenna is intact and free of leaves and debris. The second step is rotating or relocating your antenna. Portable TV antennas are especially significant in this respect.
Aiming your digital antenna in the direction of the nearest metropolis is another way to improve signal strength. A signal strength meter can also help you figure out the best direction to point your antenna, allowing you to receive a much better signal.
Durability
Your RV goes through a lot. It's bouncing down the road for most of the day and exposed to sunshine, rain, dirt, and snow throughout the entirety of its life. Even with thorough cleaning and maintenance, and it can be difficult to ward off the effects of time and use forever. If you're planning on using an exterior-mounted antenna, pay attention to its shape. There are three main types:
Manual crank
Automatic crank
Dome antennas
Manual crank antennas were the end-all-be-all design for quite a long time. How it works is: you park at a campground, then use a crank on the ceiling of your RV to raise the antenna into position. Next, you'll point the antenna to get the best TV signal and you're good to go. When it's time to leave the campsite, you crank the antenna down and drive away.
Antennas that are manual crank style are still some of the most widely used today. They are inexpensive and come standard at many RV dealerships.
Automatic crank RV antennas are very similar to the manual style. The difference is these can be raised, lowered and positioned with the push of a button.
Crank style antennas work well, but the biggest downside is you have to remember to lower them before driving away! These antennas are prone to snagging trees and power lines if you're not paying careful attention when it comes to campsite takedown.
Dome antennas are a newer piece of technology. They encase the entire antenna–whether it be satellite or digital–inside a stationary dome. These can either be installed on the roof of the RV, or some designs are portable and can be placed on the ground near your camper. A big benefit to dome antennas is they are lower profile and do not have to be raised or lowered on location. These antennas tend to be a bit more expensive than the crank kind and will add more height to your motorhome.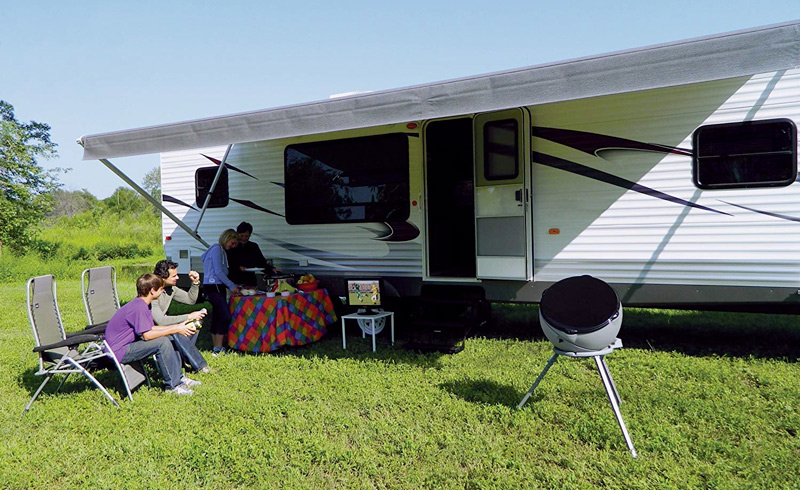 Mounting Location: Roof Mounted vs Portable
Location is crucial. Mounting a TV antenna on top of your RV as opposed to using the portable type comes with it's own benefits and limitations.
With a roof mounted TV antenna you're likely to get the best signal strength. But you'll also need to be cognizant of how much height it adds to your RV and whether you need to raise and lower the dish at each campsite. Roof mounted antennas are also going to require more initial set up and potentially drilling holes in the top of the motorhome to run cables inside.
Portable antennas are easier to position on the ground, but they will take up more interior space during travel. These could also be a target for thieves depending on where you're camping. We recommend securing your satellite dish with a master lock and cable if you're not going to be around 24/7.
The choice as to which location works best for you is dependent on the size of your RV, the places you'll be driving it, and how much you love your shows.
Weight
A typical in-use RV weighs almost 7,000 pounds. That's quite a lot of pressure to put on your tires and engine, no matter how strong they are. The heavier your RV, the more quickly it will consume fuel, and the faster your tires deflate. That's why you always want to go with a lightweight antenna, as it won't negatively impact your RV in any way.
Fortunately, most RV antennas weigh less than 10 pounds, though there are a few that weigh more than 50 pounds. While the larger models tend to be rich in features and signal strength, the excessive weight can be a deterrent, especially after filling up the tank.
Aerodynamics
As with weight, the aerodynamics of your antenna is fundamental. If you are going to install a stationary exterior antenna, you'll want to ensure that the antenna is capable of folding into a flat, aerodynamic position for driving. If your antenna is more dome-shaped, you'll want to install it as flush with your vehicle's roof as possible.
Unfortunately, the dome-shaped antennas are bound to reduce the aerodynamics of your vehicle. RVs aren't naturally the most aerodynamic vehicles, and they create quite a lot of drag. Imagine trying to sit comfortably on the roof of your RV while it's hurtling down the road at highway speeds. Those forces are the same ones that will impact any antenna you install on the exterior.
High speeds can harm your antenna and lower your gas mileage. Invest in an antenna that creates little resistance is a sure-fire way to lessen aerodynamic issues.
Replacing an RV TV Antenna
Chances are your RV already came with a basic crank-style antenna. If that's the case, upgrading to satellite TV will make a big difference in the quality and number of channels you can recieve. This video by SouthernTrace Camping gives a good overview of how to upgrade or replace your existing antenna.
RV TV Antenna Accessories
While most antennas will come with everything you need to operate it from the get-go. There are a few items you may want to consider before you purchase:
Coaxial cable: Most TV antennas, including the ones in this list are powered through a coaxial cable. Make sure you purchase a weatherproof cable to use outside. You'll also want one that's long enough to run all the way from your satellite to the television.
Portable tripod mount: If you're not mounting the antenna on the roof, you should consider a tripod mount. These will keep your antenna sitting off the ground and help place it in the proper position to receive a signal.
The Best RV TV Antennas Reviewed
When it comes down to it, there are a lot of great RV antennas out there. We've picked these three because they offer the best features, reviews from full-time travelers, and have a reasonable price tag.
BEST SATELLITE ANTENNA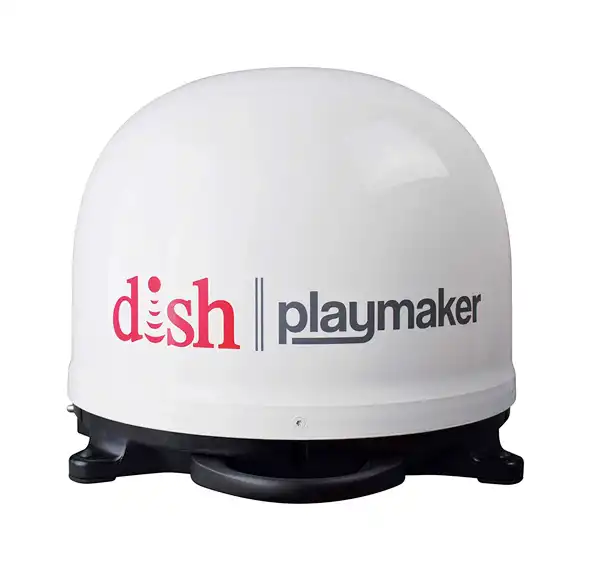 The Winegard Playmaker is a satellite antenna that only weighs 7 pounds. It can be mounted to the roof or used as a standalone device at the campsite. This antenna is compatible with a DISH Network subscription service, which offers a pay-as-you-go service for those on the road.
It's powered by a single coaxial cable making it easy to set up and the receiver automatically helps you find the best signals. While the antenna comes with a roof mount, if you want to use it as a standalone device you'll need to purchase a tripod mount separately.
BEST SATELLITE ANTENNA FOR GROUPS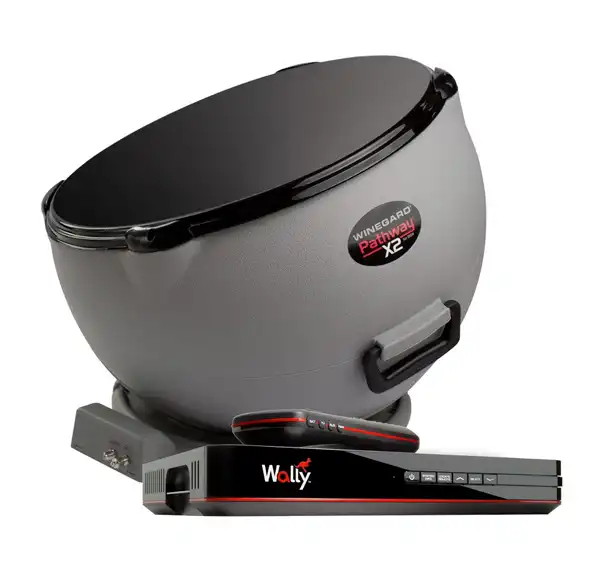 Best Satellite Antenna For Groups: Winegard Pathway
If you're the owner of a Class A rig, you're bound to have a few passengers tagging along for the ride. Having only a single television can lead to arguments when there's a large group of people wanting to watch seperate television shows. The Winegard Pathway is an instant solution.
This dome satellite antenna has two receivers so you can watch two different channels simultaneously on competing televisions. Like the Winegard Playmaker, this is also a DISH Network device so you'll need a pay-as-you-go subscription for travel.
A Wally receiver comes bundled with this antenna so you can stream Netflix and other apps easily on the TV. It can be used as a roof-mounted or portable antenna; but you'll need to purchase a standalone tripod mount if you want to use the former.
BEST RV DIGITAL ANTENNA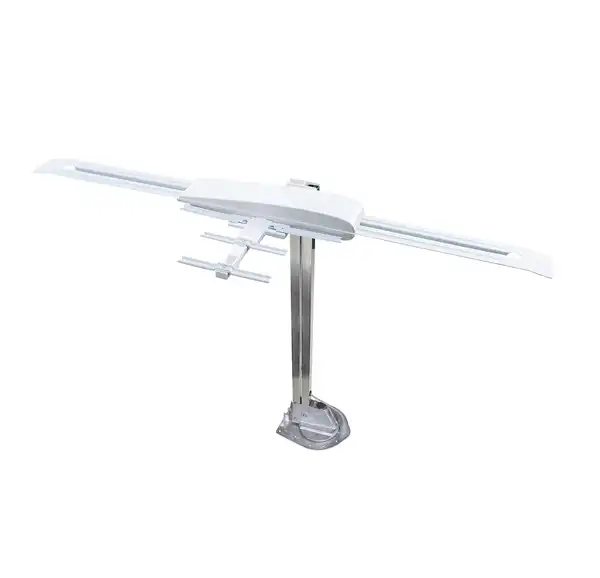 For those with a peripheral on their wallet, digital antennas like the Winegard Sensar are for you. These antennas are very affordable. While you may not have several hundred channels to browse through, you can receive local VHF and UHF transmissions up to fifty-five miles away.
If your RV currently has a digital antenna, upgrading will be a simple process. These mount directly on the roof and fold down for driving making them lightweight and aerodynamic. The best part about digital antennas are their simplicity. You can still receive local channels and watch sports but you don't have to deal with the hassle of a subscription service.
That's a Wrap!
Choosing the right RV TV antenna should be a personal choice depending on how much time you spend watching TV, your travel style, and budget. The Winegard Playmaker is our favorite satellite antenna overall because it offers lots of channels at a low price.
The Wingard Pathway is great for larger groups where you can watch multiple televisions. Plus it has extra features allowing you to watch apps like Netflix.
Finally, the Winegard sensor is a great budget antenna. You can watch local channels without a subscription and still receive high-quality images. We hope this guide has given you a better idea to make the best choice possible for your trip. It's always great to be able to enjoy the outdoors and the modern comforts of home together.
Continue Reading: