Best Traction Boards For Overlanding – Sand, Snow, Mud
By
on
This post may contain affiliate links. As an Amazon Associate, I earn from qualifying purchases. Please read my full disclosure.
If you want to spend the weekend traveling off-road, there are a few pieces of overlanding gear that you cannot leave without. Traction boards are one of them.
Recovery boards can be slipped under your wheels in snow, sand, or mud to create traction and prevent the tires from spinning out.
This is one of the fastest, and easiest ways to recover your vehicle. And if you go overlanding often, they are worth every penny.
There are a few different types of traction boards that you can buy, and each one has its own set of benefits and drawbacks. In this article, we will help you choose the best recovery boards for your adventure.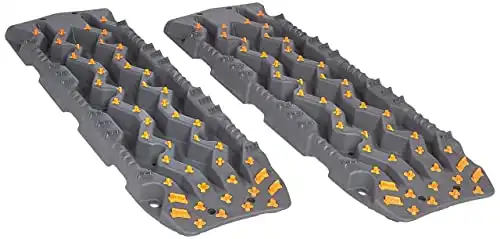 BEST VALUE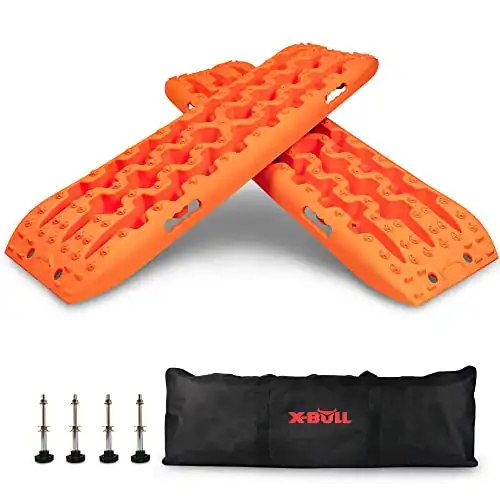 How To Use Traction Boards
The best time to use traction boards is when you start losing grip with your tires and feel your wheels spinning.
Before you get stuck, it's vital to get ahead of the situation by deploying your traction boards early. If you wait too long and get stuck, it's going to be that much harder to pull out of the situation.
Steps to using a recovery board:
Clear debris from beneath the chassis and tires. This will create a path for the vehicle to move forward.
Wedge one end of the recovery board beneath your tire as low as possible.
Shift to the lowest gear and drive slowly.
Continue to drive until you're completely out of the affected area.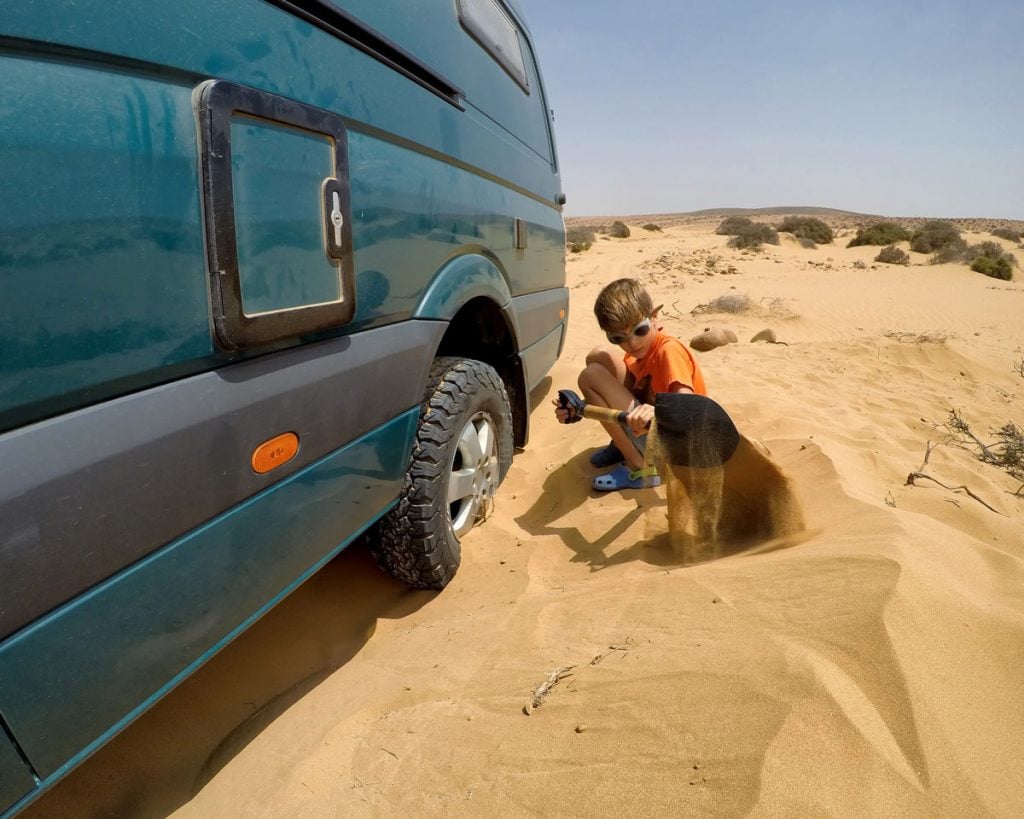 Recovery Tips
Do not break traction by spinning your wheels! The only thing that will do is eat up your tires, and your board.
Keep a shovel handy to help clear the debris in front of the tires. Depending on the conditions, some travelers might choose to use the ends of the board as a makeshift shovel.
Try your best to ensure the "teeth" of the recovery board are in contact with your tire tread for the best results.
Once traction has been gained, you should start to feel your vehicle move UP, not OUT of the debris.
Traction boards are most effective when placed under the drive wheels.
Traction boards can be used by themselves. Or they can be used in combination with other methods like airing down your tires, or towing with another vehicle using a snatch strap.
You can even use 2-4 traction boards at once!
Most traction boards come in pairs and include a carrying bag for convenience and protection from the elements.
How Many Traction Boards Do You Need?
Most campers will only use one set of traction boards since you usually don't have all four wheels stuck at once.
Recovery boards are also most effective when combined with recovery from another vehicle like using a snatch strap and winch.
However, if you plan to do a lot of traveling alone, it's recommended that you get two sets, especially in extreme conditions.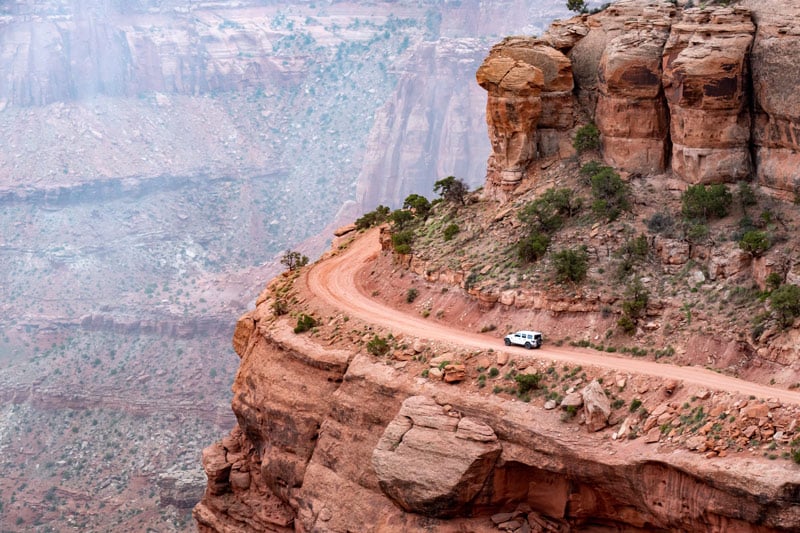 Are Cheap Traction Boards Worth It?
The cost difference between traction board brands is enormous. For example, some recovery boards can cost you hundreds of dollars, while others can be found for less than $100.
The more affordable options tend to be less durable and simply won't last as long. Open up any number of youtube video comparisons and you will quickly find that the cheap brands do not hold up.
Keep in mind that you're purchasing a piece of safety equipment. Why take a chance when you are in a bind?
The best traction boards come with a lifetime warranty so it's worth the higher price tag.
Other Factors To Consider When Buying Traction Boards
Durability
When biting the bullet and spending the big bucks, you want to guarantee that your traction board is made with quality material.
Look for heavy-duty construction in your traction boards, like a strong base and a solid high-density polyethylene (HDPE) tread, which will help when you use them for recovery and in harsh conditions.
Traction boards are made from either plastic or metal, and there are benefits to each type. Plastic traction boards are lighter than their metal counterparts, which can benefit you if you have to carry them around when your vehicle is stuck.
They generally don't rust and corrode as metal boards do, but they may crack or repeatedly snap when vehicles drive over them.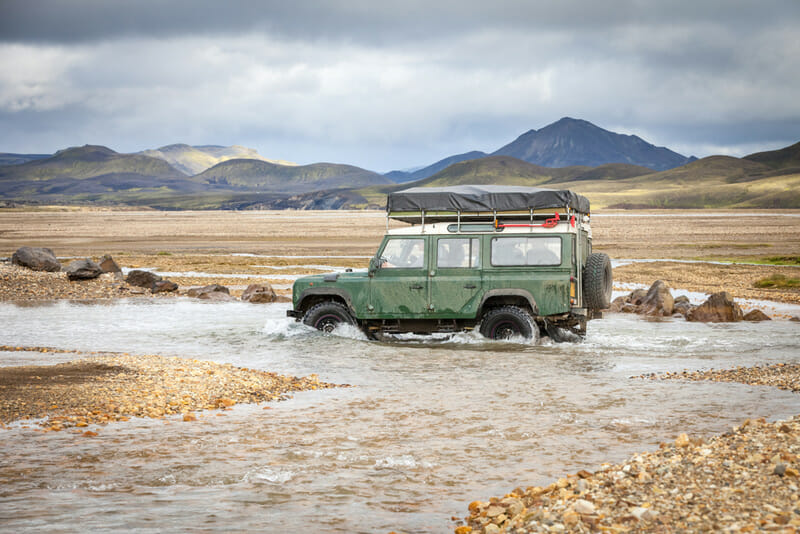 Weight
The weight of traction boards is a factor to consider because it will affect your vehicle's ability to move if you get stuck. The more the traction boards weigh, the heavier your car gets and the harder it will be for it to move.
For example, if you have a small traction board, you might need more than one board to help your vehicle, meaning that you will carry more weight when using multiple boards instead of a single heavy-duty board.
In many cases, you are better off with a single heavy-duty traction board because of its ease of use and efficiency.
Size
Most traction boards are designed for recovery purposes, but they can also be used as ramps or trail steps. Therefore, the size of your board is crucial in determining how useful it will be in any given situation.
While some boards are made to be compact and easy to store, these may not be up to the job when it comes to recovery. If you want a board that can double as a ramp, you'll need one at least 12″ wide and 36″ long.
If the best use-case scenario for your new traction board is to use it as a step on your trail rig's rock rails, then you'll want something about 8″ wide by 14″ long, which will give enough room for your foot and keep the weight down, so you don't put unnecessary strain on your suspension components.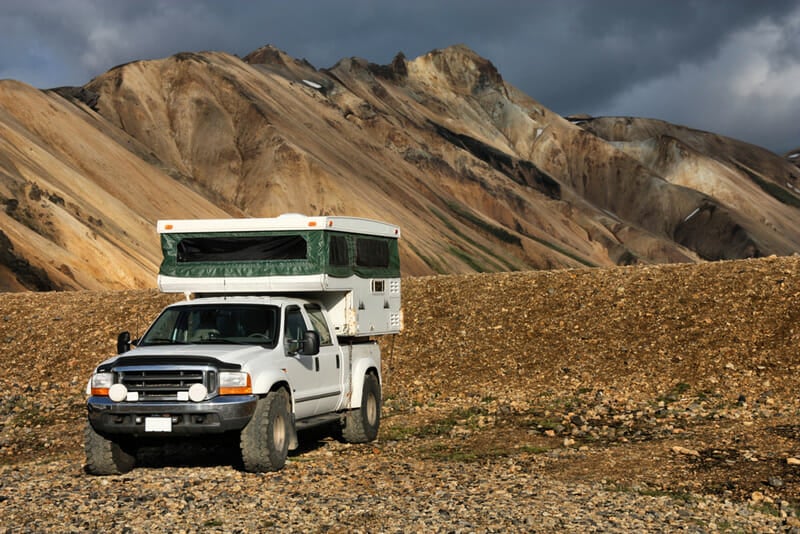 Ease of Use
The ease of use is the primary consideration when buying a traction board. Self-recovery boards are meant to get you out of a sticky situation, so the simpler it is to use, the better. The best traction boards for overlanding will have simple instructions that are easy to follow.
Consider your vehicle and its capabilities. Some tracks do not fit all cars, so you should look for a board that suits your vehicle. In addition, different vehicles have different weights and capabilities, so you need to choose wisely.
The Best Traction Boards For Recovery
Maxtrax is Australia's most popular vehicle recovery board. They're the only traction boards used by the Australian military, so you know they're tough.
They're made with engineering-grade glass reinforced nylon so they won't fail like the cheaper, plastic versions. You'll find six, glove-friendly handles built-in which is perfect for digging your board into the dirt.
They also come with tale leashes so you can easily pull them out from the ground once you're done recovering the vehicle.
The best part about Maxtrax is that they offer a lifetime warranty.
Features:
Lightweight yet extremely strong engineering-grade reinforced nylon.
Flexible enough to conform to terrain but rigid in tension
Integrated handles for easy handling and control.
Suitable for all tire sizes (and floatation tires)
Engineering-grade glass reinforced Nylon. UV stabilized. Extremely robust and lightweight.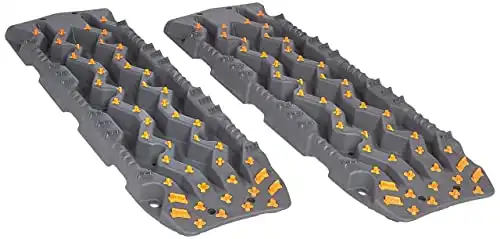 ARB is known in the overlanding world for making high-quality products at a competitive price. The TRED Pro recovery boards are made with a nylon material for extra flex and durability.
They also have some of the grippiest "teeth" on the market make with glass-filled resin nylon.
These recovery boards offer a full 17 inches of height, aggressive side lugs, a lightweight yet durable construction, and an ergonomic carry handle.
Features:
Heavy-duty recovery boards are built for off-road enthusiasts.
Aggressive side lugs for better traction
Built to withstand up to 20 tons per axle
Newly designed aggressive cleats for improved grip
Ergonomic carry handle for easy storage and transport
BEST VALUE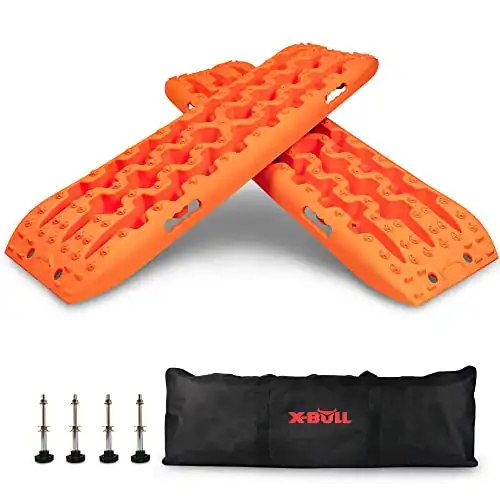 If you're looking for value, the The X-BULL traction tracks are made to get your vehicle unstuck when stuck in sand, mud, or snow.
These recovery boards are made of durable and flexible nylon material. The tracks were designed conform to any tire tread and provide a firm base for your vehicle to get moving again.
In addition, they are weather-proof, lightweight, and easy to store in your car, truck, or SUV. They also come with a set of mounting brackets included!
Features:
High strength nylon material, durable and lightweight
Portable and compact with a carrying bag
Large hexagonal anti-skid surface ensures your safety
Excellent traction performance to get your vehicle unstuck from the mud/sand/snow
Frequently Asked Questions
What should you put under tires when stuck in snow/mud/sand?
When your vehicle gets buried, the only way out is to find traction under your tires or recover with a winch. Traction boards (also called tire traction mats) are one way to get your wheels spinning again. They can be used under all four wheels or just on one axle if you're limited on space.
The best traction board for overlanding is small enough to fit in your rig's recovery kit but large enough to provide enough grip to get you out of a tough spot. It should be made from durable materials that can withstand being run over by tires and handle being left outside without degrading quickly. The recovery tracks should not be too abrasive not to damage the underside of your vehicle or tear up your brand-new mud tires.
Do traction boards work in the mud, sand, and snow?
This depends on various factors that can affect the effectiveness of traction boards, such as the type of ground you're driving on, the amount of weight your vehicle is carrying, and the tire pressure.
That being said, traction boards work well in most conditions. Their main purpose is to help dig wheels out of deep ruts or holes and to give them traction on slippery or loose surfaces.
If you have trouble getting your vehicle unstuck with traction mats alone, you can always use a winch or strap to pull yourself out of trouble.
That's A Wrap!
Everyone traveling off-road should carry a traction board. They are one of the most versatile recovery tools you can have, and for a low price, they allow you to help yourself or others in almost every situation you encounter.
They save time by allowing you to get unstuck without calling a friend or paying someone quickly.
In some cases, they also protect your vehicle from damage by preventing contact with rocks and other obstacles when extricating yourself from deep mud or snow.