National Parks In Kansas What to See
By
on
This post may contain affiliate links. As an Amazon Associate, I earn from qualifying purchases. Please read my full disclosure.
Kansas has long rolling prairies, endless fields of corn, and a rich history filled with battlefields and impactful legislation.
There are no National Parks in Kansas. But the state is home to four National Historic Sites and one National Preserve affiliated with the National Park Service.
Kansas National Park Affiliated Sites
Tallgrass Prairie National Preserve
Kansas National Historic Sites
Brown v. Board of Education National Historic Site
Fort Larned National Historic Site
Fort Scott National Historic Site
Nicodemus National Historic Site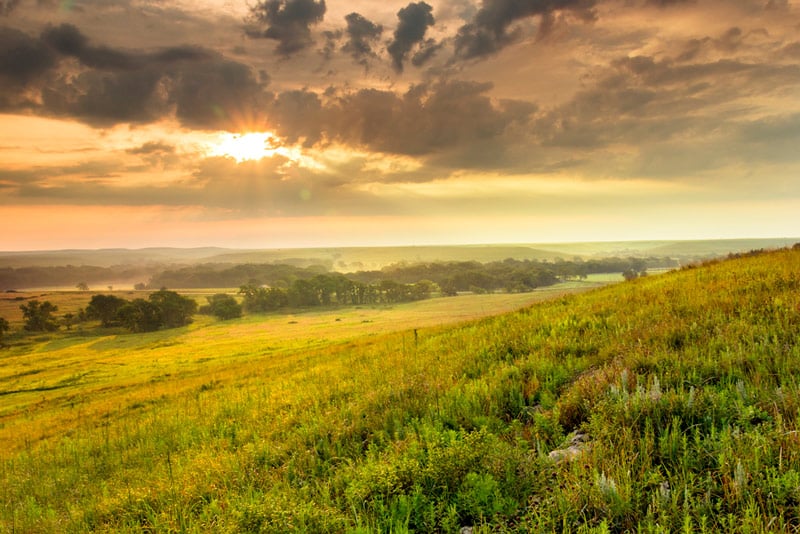 Tallgrass Prairie National Preserve
Tallgrass prairies once covered vast stretches of land, but have dropped to just 4% of their historic total due to our farming practices.
The Tallgrass Prairie National Preserve is dedicated to not only ensuring these grasslands survive, but that future generations can learn about them and enjoy them. At Tallgrass Prairie, visitors can walk through this idyllic natural landscape and take part in educational events.
Accessible trails, an educational podcast, and self-guided cell phone tours bring modern technology to this landscape.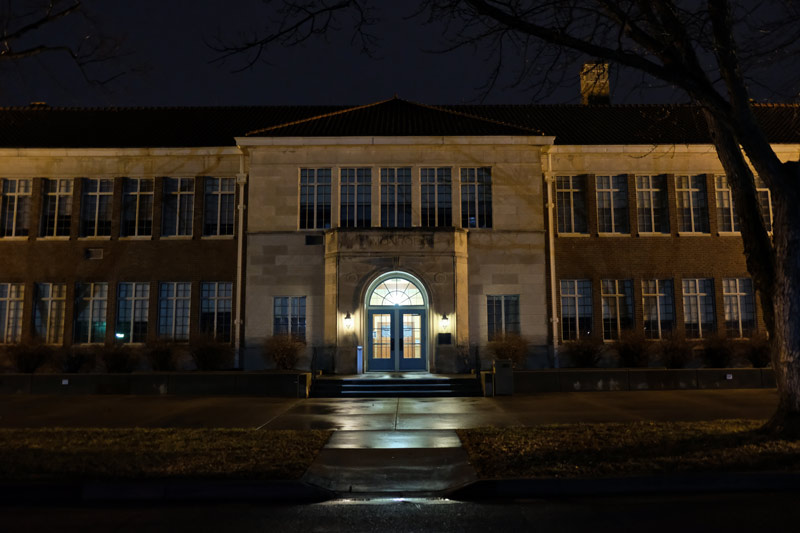 Brown v. Board of Education National Historic Site
Few historical sites in our country are as impactful as the Brown v. Board of Education Historical Site. This site marks the story of ordinary people who changed American history forever.
This location commemorates the end of segregation which was legally defeated here in Kansas. Today, you can not only tour these historic grounds, but also engage with them.
Volunteers help bring this location to life and educate people on a key part of our nation's modern history. This is also a popular field trip location for students from all over the country.
Fort Larned National Historic Site
Fort Larned played a key role in the war between settlers and Native Americans. This location was home to troops and today is a historic location inviting families and school groups to tour its grounds.
At the Fort Larned National Historic Site, you can use your smartphone to guide you as you enjoy both a cell phone tour and a virtual tour that reconstructs the site as it was so many years ago.
The history and nature trail combine with educational programs to give visitors plenty of opportunities to learn about America's past. Once you're done touring the grounds and attending programs, you can relax in the picnic area.
Fort Scott National Historic Site
Fort Scott has a little something for everyone. Whether you are looking to dig into American history or you want to explore the local wildlife, you can find it here. Fort Scott National Historic Site is known for its local birds and this location has become a prime destination for bird lovers.
You and your family can also enjoy guided educational programs, a digital guide to the fort right on your phone, and learn about how people lived in frontier times.
This location is also home to some complicated history including a time when settlers had to fight soldiers.
Nicodemus National Historic Site
The move westward was often a necessity for people looking to escape the harsh realities of life out east. The Nicodemus National Historic Site marks the life and struggles of one such group of people.
Formerly enslaved African Americans who had won their liberation moved to the Kansas as a way to escape slavery and have a life of their own. At the time, Kansas was the very edge of the American frontier.
Nicodemus features educational events guided by park rangers, five historical buildings, and has provided an example for other national parks by going green. This historical site can even come to you thanks to its traveling educational program for schools.
National Trails In Kansas
California National Historic Trail
Lewis & Clark National Historic Trail
Oregon National Historic Trail
Pony Express National Historic Trail
Santa Fe National Historic Trail
National Parks In The Surrounding Area