National Parks In Maryland What to See
By
on
This post may contain affiliate links. As an Amazon Associate, I earn from qualifying purchases. Please read my full disclosure.
The state of Maryland is known for its plentiful waterways and coastlines. The majority of its counties border the Chesapeake Bay and its tributaries.
Even though this state is small, it has over 4,000 miles of coastline! That means much of the states outdoor activities center around water and the historic parks in the area.
Maryland has no National Parks. However, there are numerous locations affiliated by the National Park Service. You can find National Seashores, Parks, Watersheds, Historic Sites, Heritage Areas, and trails all in the state of Maryland.
Maryland National Park Affiliated Sites
Assateague Island National Seashore
Catoctin Mountain Park
Chesapeake Bay Watershed
Fort Foote Park
Fort Washington Park
Glen Echo Park
Greenbelt Park
Piscataway Park
National Historic Sites In Maryland
Antietam National Battlefield
Baltimore National Heritage Area
Chesapeake & Ohio Canal National Historical Park
Civil War Defenses of Washington Historic Site
Clara Barton National Historic Site
Fort McHenry National Monument And Historic Shrine
Hampton National Historic Site
Harmony Hall Historic Site
Harper's Ferry National Historical Park
Harriet Tubman Underground Railroad National Historical Park
Monocacy National Battlefield
Oxon Cove Park & Oxon Hill Farm Historic Site
Thomas Stone National Historic Site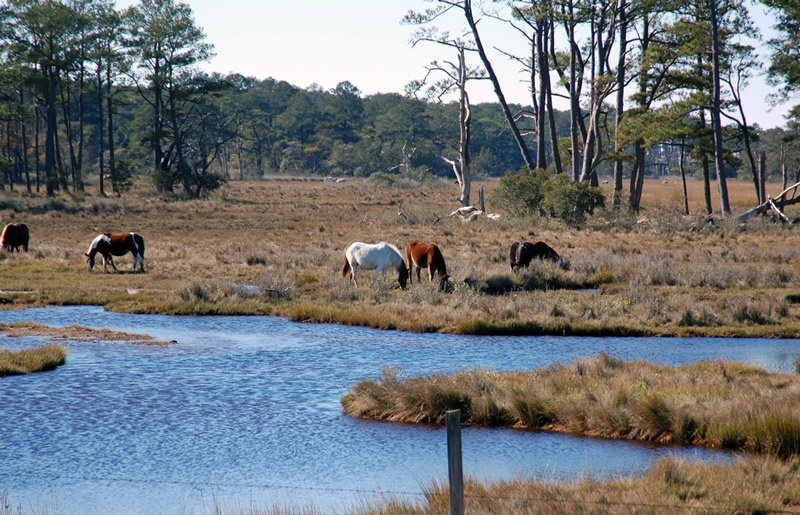 Assateague Island National Seashore
Assateague Island became a National Seashore in 1965. The park includes a 37-mile long barrier island and the waters in-between. It's located on the far east coast of Maryland on the Delmarva Peninsula. The waters are often used to farm clams and oysters as well as a variety of other sports.
Assateague Island is a popular place to visit for those who enjoy beach activities such as kayaking, picnicking, or collecting shells. There are salt marshes and coastal bays to explore on horseback or on foot. Crabbing is a popular activity from April to December, and surf fishing can be enjoyed in the warm summer months.
Campsites are available for tents, trailers, and recreational vehicles for the most adventurous nature lovers. There are also two horse camps on the island for equestrians.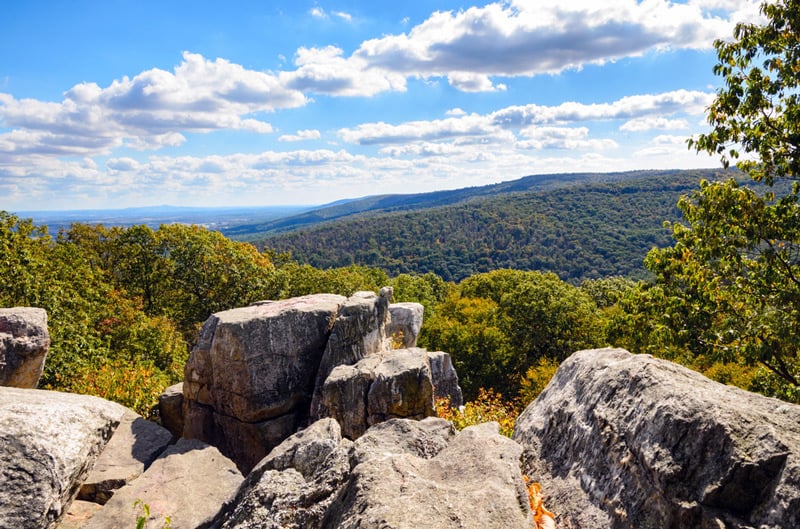 Catoctin Mountain Park
Catoctin Mountain Park is located in Thurmont, Maryland. It has several historical sites as well as camping, lodging, outdoor activities, and a visitor center.
The park was first established in the 1930s as a productive recreation area for civilians to work and re-build during the Great Depression.
Today, it's an area where nature lovers can enjoy hiking, rock climbing, cross country skiing, fishing, and horseback riding. There are 25 miles of hiking trails that weave through ponds, lakes, forests, and swamps.
For those who wish to spend the night, tent and RV camping is available as well as cabin rentals. Several of the military camps used in World War II including Camp Greentop, and Camp Misty Mount are available for rent that tourists can stay in.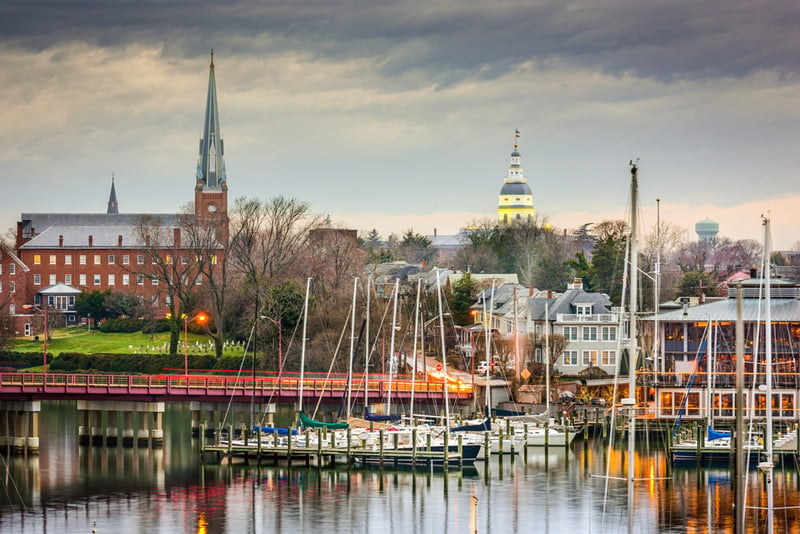 Chesapeake Bay Watershed
The Chesapeake Bay Watershed covers five states including Washington DC, Delaware, Maryland, New York, Pennsylvania, Virginia, and West Virginia.
A watershed is an area of land that drains into rivers, lakes, and streams into one body of water.
The watershed in Maryland offers a boat launch in Mardella Springs, and a boat ramp in Philips Springs with floating docks, fishing, and parking area.
Other boat docks in Maryland include Jefferson Patterson Park and Museum in Calvert County, and the Potomac River Industrial Park in Cumberland. Each of these are areas in which visitors can fish, hike, bike, visit museums, or picnic.
The Solomon Island Fishing Pier has a soft launch site with a fishing pier, parking, and bait shop.
Fort Foote Park
Fort Foote Park was once a Civil War fort for soldiers that was used from 1863 to 1878. The park is located in Fort Washington and has two cannons on display that were used during the Civil War.
It is a small park that many people in Maryland are not aware of. The park has walking trails and a very good view of the Potomac River. It is open all year and pets are allowed.
The park offers visitors a chance to see the history and walk in a scenic un-touched area. Fort Foote makes for a good day trip or place to stop for an hour or two to walk.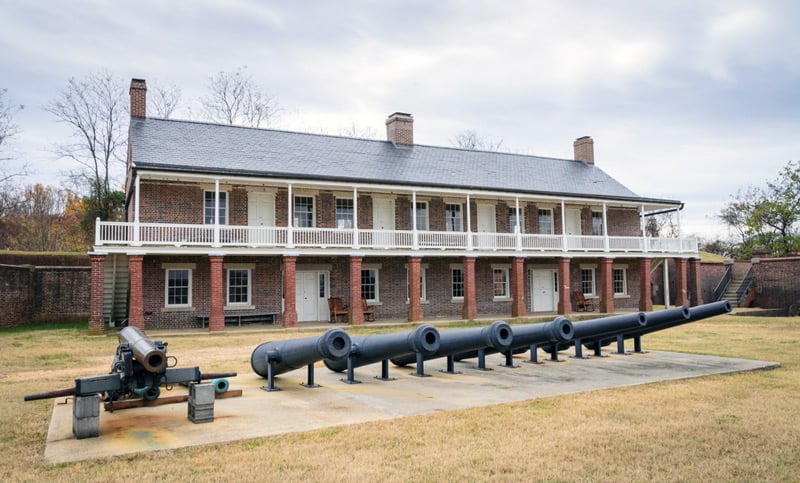 Fort Washington Park
Fort Washington Park is maintained by the National Park Service and is a historical fort built to defend a river approach to Washington, DC. The stone buildings are now over 200 years old and offer the perfect place for history buffs to gain more knowledge about World War II.
With 341 acres to explore, there is plenty of room for outdoor activities aside from the Fort. Several scenic trails are designed throughout the park for hiking and biking. There are also ranger-led historic walks and tours around the area.
Families can enjoy one of eight picnic areas with grills and plenty of places to eat. Fishing on the river is also available for those who enjoy a slower pace.
Glen Echo Park
Designed for family education and fun, Glen Echo Park is a cultural and art park with a children's theater, art studio, galleries, and classes. The park originally opened in 1891 and was revived in 1971 by the National Park Service.
One of the highlights of the park is a carousel built-in 1921 that still runs to this day. The park has theaters, a bumper car pavilion, aquarium, pottery gallery, and dance studio.
Families will enjoy the playgrounds, picnic areas, and summer camps that run from June to August. Glen Echo Park offers classes in guitar, singing, voice, flute, fiddle, art glass, drawing painting, mixed media, mosaics, photography, sculpture, and stone. Drop-in art for parents and kids is held on Saturdays.
Greenbelt Park
A great place to enjoy nature in Maryland is Greenbelt Park. The park offers a large campground, miles hiking trails, and picnic areas to enjoy.
Nine miles of trails allow tourists to enjoy local wildlife including small animals, birds, wildflowers, and plants. The most popular hiking trails are the Azalea Trail, the Perimeter Trail through the forest, and the Blueberry Trail.
Campers will have their choice of 174 campsites that can accommodate both tents and RVs. There are toilets and showers to make things more comfortable, as well as picnic areas and playgrounds.
Nearby the park you can visit the theater, museums, aviation and flight museums, and agricultural research center.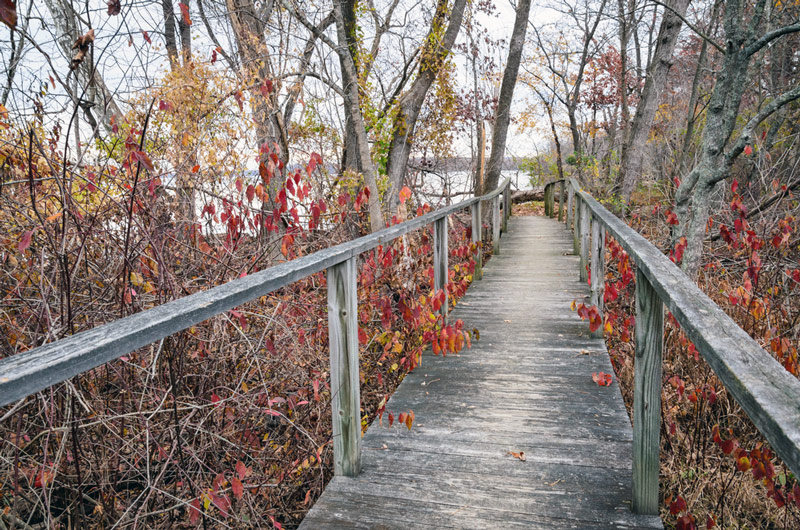 Piscataway Park
Piscataway Park covers 5,000 acres with several hiking trails and wetlands to explore. Two boardwalks are the perfect place to go fishing over the title wetlands or watch for native birds.
Hiking and boating are some of the most popular activities in the area, but this park is also home to a National Colonial Farm with demonstrations on organic farming.
The National Colonial Farm gives free tours and outdoor classes. Families can also take a look at the chickens, cattle, a vegetable garden, and a gift shop.
National Parkways In Maryland
Baltimore-Washington Parkway
George Washington Memorial Parkway
National Trails In Maryland
Appalachian National Scenic Trail
Captain John Smith Chesapeake National Historic Trail
Potomac Heritage National Scenic Trail
Star-Spangled Banner National Historic Trail
Washington-Rochambeau Revolutionary Route National Historic Trail
National Parks In The Surrounding Area