National Parks In Missouri – What to See
By
on
This post may contain affiliate links. As an Amazon Associate, I earn from qualifying purchases. Please read my full disclosure.
The state of Missouri has a mix of grassy plains, rivers, and forests. There are also over 6,000 caves! If you find yourself taking a road trip through Missouri, don't forget to make a pit stop at its National Parks.
There is one National Park in Missouri, Gateway Arch. There are also 5 National Historic Sites, 1 National Riverway, and 6 National Historic Trails.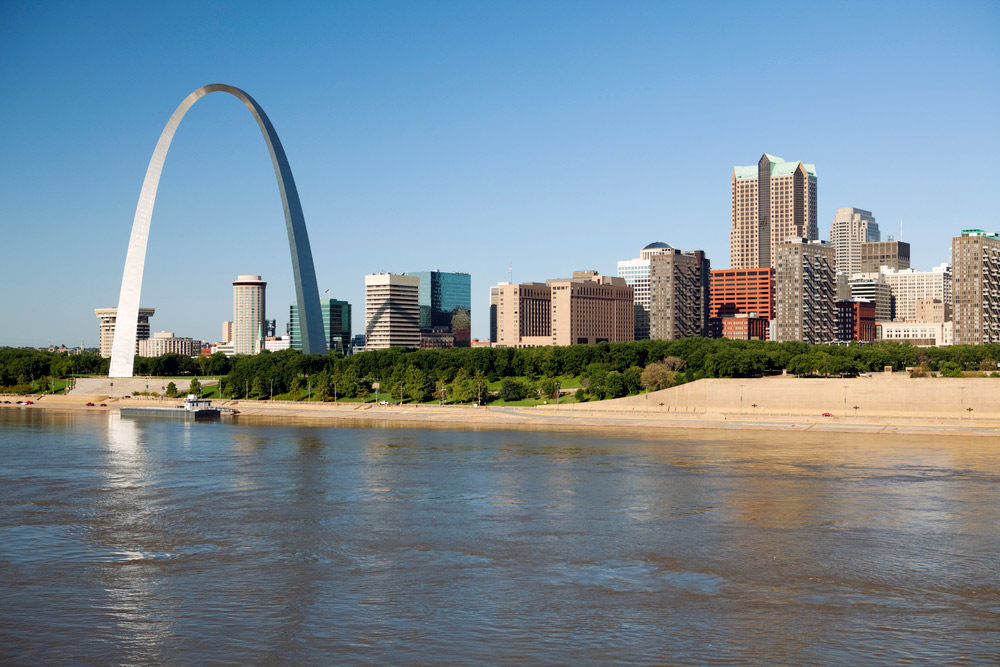 Gateway Arch National Park
When most people think of St. Louis, they think of the Gateway Arch. But what few realize is that this beautiful feat of architecture is actually a National Park with over ninety acres of sprawling land to enjoy.
In fact, the Gateway Arch National Park is more than just the monument itself. There are plenty of places to picnic and enjoy the scenic views, seasonal foliage colors, and crisp air. Plus there are multiple shopping and dining options.
The very best way to enjoy the Gateway Arch is by taking the tram to the very top. This allows visitors to spy a breathtaking view of the city while learning about the unique architecture of the landmark.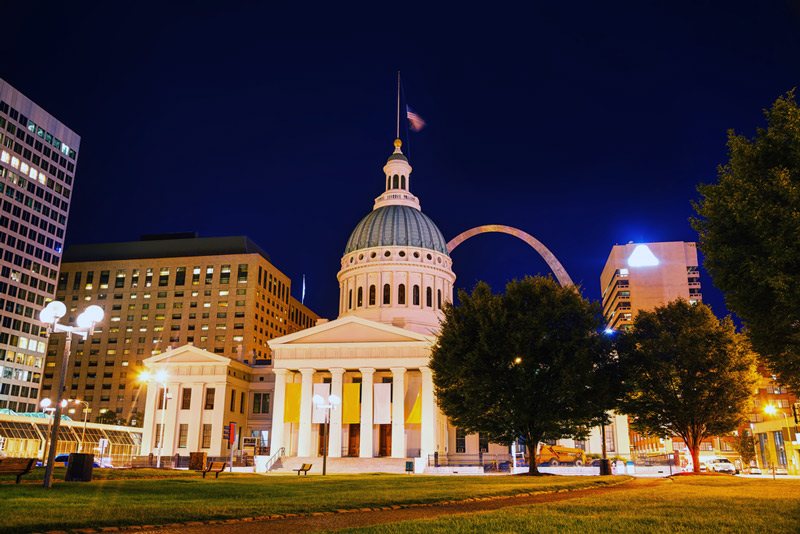 Within the grounds, you can also enjoy seeing the Old Courthouse, enjoy modern art exhibits at the museum, or take a steamboat ride.
Those interested in historic westward expansion will enjoy visiting and browsing the park library, which features a variety of pieces on the subject. If you're feeling particularly brave, consider booking a helicopter tour of above the arch and beyond.
Pets: You're welcome to bring your pet to explore the grounds of the park or on some scenic riverboard cruises. However, they are not welcome inside any building or in the arch itself.
Camping: There are no campground amenities within Gateway Arch National Park.
Helicopter Tours: The rides happen daily from April through November, from 11:00 AM until sunset.
Talks and Tours: Enjoy free talks and tours on a daily basis, led by National Park volunteers.
Things to Do Near Gateway Arch National Park
Missouri Botanical Garden (7 minutes west)
Saint Louis Art Museum (17 minutes northwest)
National Museum of Transportation (23 minutes southwest)
Saint Louis Zoo (19 minutes west)
Jefferson Barracks National Cemetery (20 minutes southwest)
Eckert's Millstadt Fun Farm (25 minutes southeast)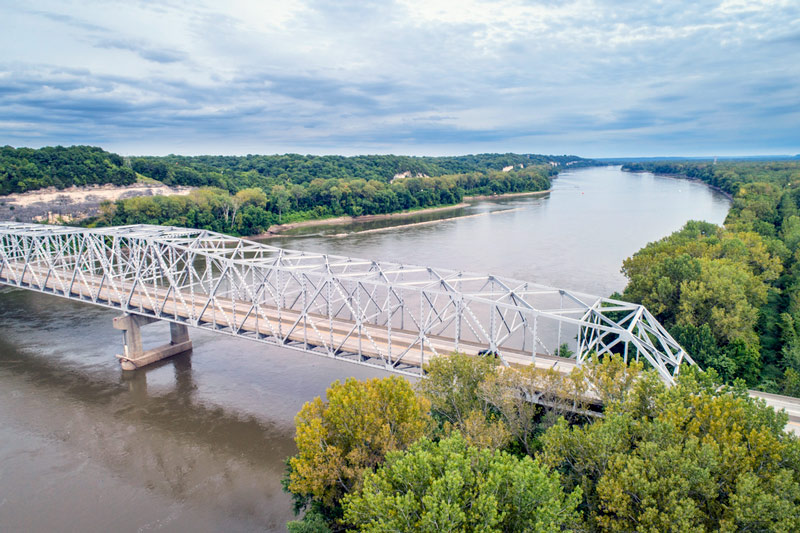 Missouri National Monuments, Historic Sites, and Riverways
Ozark National Scenic Riverways
Ulysses S Grant National Historic Site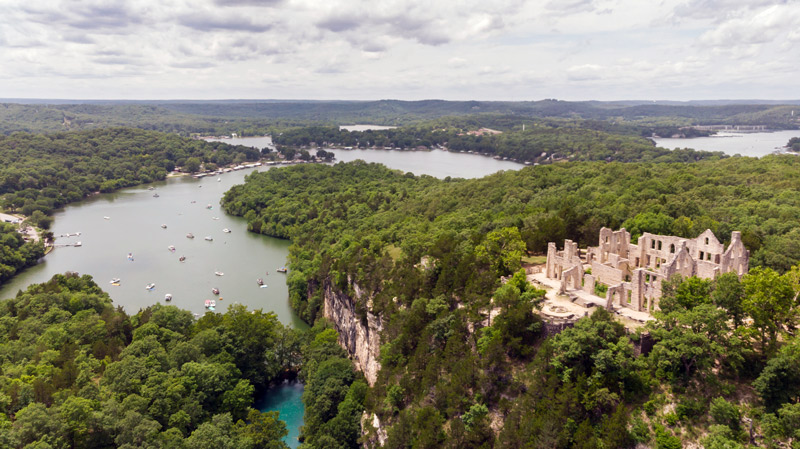 Ozark National Scenic Riverways
As the first national park to protect a riverway, the Ozark National Scenic Riverways is a beautiful family-friendly spot to enjoy and explore nature. Whether you're camping for the weekend or spending an afternoon on the trails, you'll enjoy the fresh air and undisturbed view of the waterway.
The area is quite isolated, making it the ideal spot for adventure. Camp out underneath the stars, go canoeing on the water, or lounge around the campfire and make s'mores on a chilly night. You can even bring your own horses for a ride or bring offroad vehicles for a bit of fun.
Or spend some time watching the abundant wildlife that call the area home. Deer, black bear, shrews, moles, and over fifty-eight total mammals are easy to spot while out on the trails and byways. And that doesn't even include the countless birds, insects, and fish native to the park.
Need a little more excitement? The local town of Van Buren offers plenty of local flavor including restaurants, antique stores, and more.
Generally, the Big Spring Lodge would be the only restaurant within the park to grab a bite to eat. However, it has been under renovation for quite a while and no end date is currently known.
Pets: Pets are welcome at all of the campgrounds and trails within the National Park.
Hiking: There are multiple trails including those that go through the park's various caves.
Canoeing: Rent a canoe and explore the riverways firsthand.
Camping: There are dozens of campgrounds within the national park, including family sites, cluster sites, group sites, and electric hookups. Additionally, the Ozark Riverfront Campground is three minutes south and offers plenty of tent and RV camping.
Things To Do Near The Ozark National Riverways
Van Buren, MO (2 minutes south)
The Gateway Arch (2 hours 39 minutes northeast)
Branson, MO (2 hours 41 minutes southeast)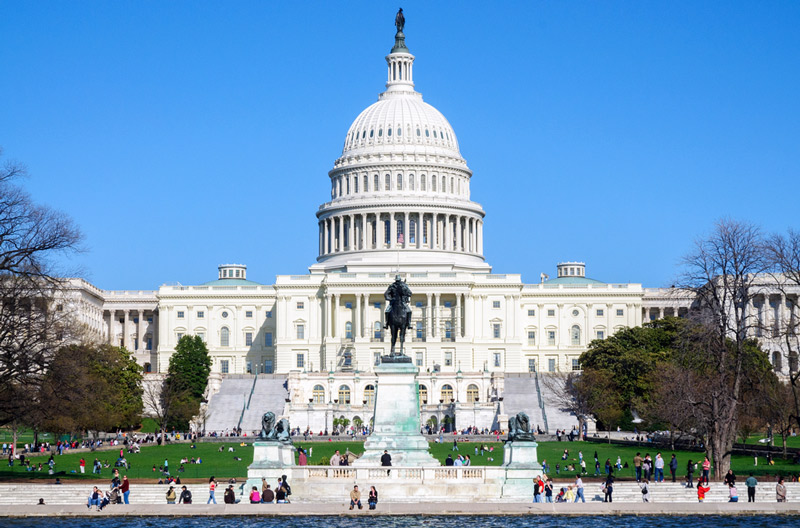 Ulysses S. Grant National Historic Site
Situated a mere ten miles from Downtown Saint Louis, the Ulysses S. Grant National Historic Site is a wonderful treasure for families and seniors. Located on just over nine acres, the house is the former home of the famed American president and his wife, Julia Dent.
As one would expect, historical preservation is the main reason for the site, which is also known as Whitehaven. A visitor's center, museum, and guided tours make it easy to learn more about the estate and the life of Ulysses S. Grant.
The plantation was actively worked by slaves until the end of the Civil War and multiple displays explain what life was like during this time period. Many visitors report that it is an interesting look into African-American life in the South during the 1800s.
If you're short on time, there is a self-guided tour around the home and grounds that gives you the ability to learn more about the Grant family's life at Whitehaven. You also have the option of enjoying a guided tour, watching a short orientation film, or conducting historical research at the John Y. Simon Collection library.
Of course, close proximity to all the benefits of Saint Louis make this a wonderful stop for an afternoon of learning and adventure. The size of the site is small, however, which makes camping or staying overnight prohibited.
Pets: Dogs are allowed on leashes in external areas, but not in any buildings or secured areas.
Junior Ranger Program: Let the little ones learn more about the life of the former president and general through a one-hour guided program
Camping: There are no campground amenities within Ulysses S. Grant National Historic Site.
Things To Do Near The National Historic Site
The Gateway Arch (20 minutes northeast)
The Magic House Saint Louis Children's Museum (13 minutes northwest)
Saint Louis Zoo (22 minutes northeast)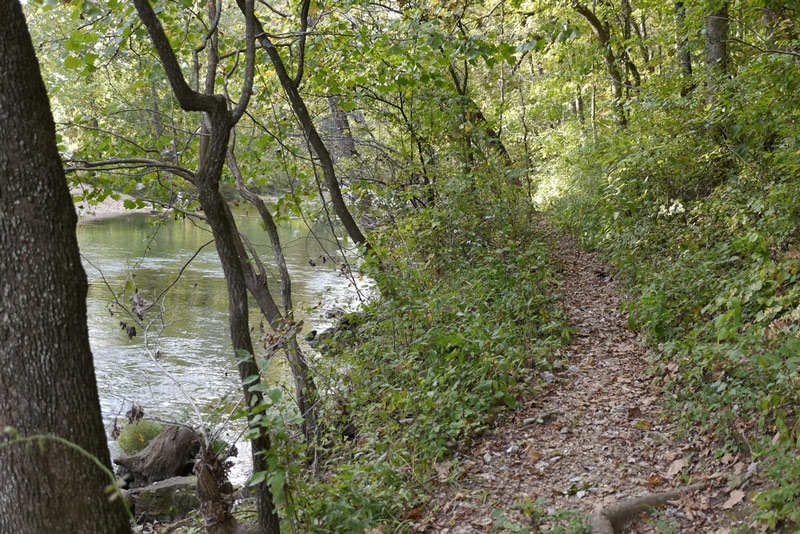 Missouri National Trails
Home to six National Historic Trails, Missouri has plenty of activities to do for hikers and casual walkers.
National Parks In The Surrounding Area