National Parks In Arkansas
By
on
This post may contain affiliate links. As an Amazon Associate, I earn from qualifying purchases. Please read my full disclosure.
Arkansas has an impressive mix of rivers, caves, mountains and hot springs. It's also the only state in America that actively mines diamonds!
Arkansas might not be the most prominent state when it comes to outdoor adventure, but it is home to the most relaxing National Park in the US.
There is one National Park in the state of Arkansas:
Hot Springs National Park
Five National Historic Sites and Memorials are also located in Arkansas which are maintained by the National Park Service.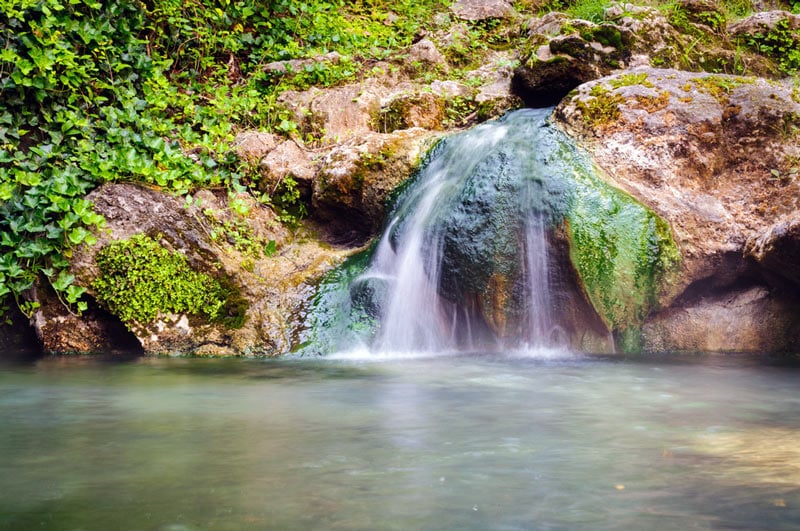 Hot Springs National Park
Hot Springs National Park in Arkansas is the oldest of American National Parks, having been established nearly 40 years before Yellowstone.
It's a little less than an hour's drive west of Little Rock, which is a nice scenic drive through rural Arkansas. The park entails 30 miles of hiking trails with a number of natural hot springs.
There are picnic areas and campsites available, but it's always a good idea to call ahead and check on availability before planning an overnight stay.
Unlike your standard National Park, most of the Hot Springs attractions are located indoors. Touring the Fordyce Bathhouse is a step back in time. You can learn about how the town was established, visit a historic gym, and read up on the natural health remedies at the time.
Pro tip: The town of Hot Springs, Arkansas has naturally running hot fountains throughout the city. Bring a thermos and a tea bag! You can continuously fill your cup while visiting the area!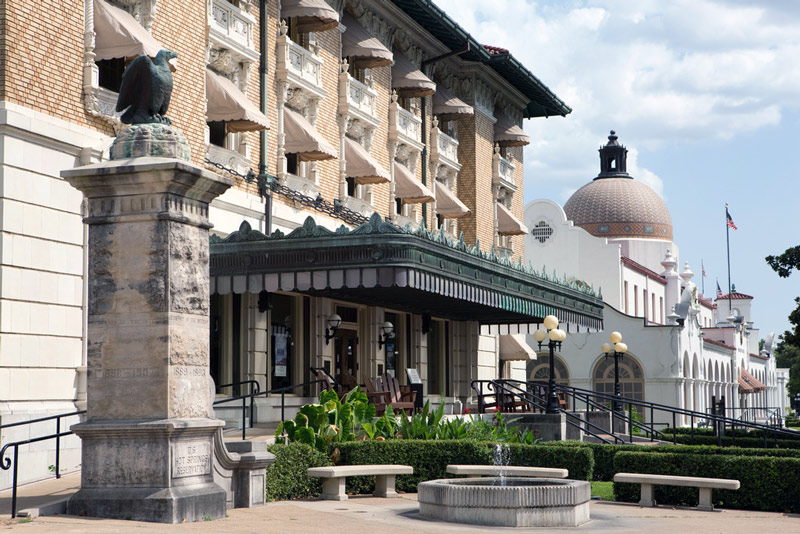 Things To Do At Hot Springs National Park
Hiking or jogging along the trails for exercise or relaxation.
Paved trails and dirt paths are available for cyclists, whether a road or mountain bike is preferred.
The natural hot springs are not safe for swimming, but there are areas developed with bathhouses where visitors can relax in what is essentially either a hot tub or steam room.
The Fordyce Bathhouse Museum and Visitor Center is a three story building featuring gorgeous marble and stained glass architecture, short (under 10 minute) movies about the park's history, and an historic gym and music room.
Nearby Activities in Hot Springs, Arkansas
The town of Hot Springs borders the park and is filled with plenty of activities for the day or evening:
The hotels range from cheap to five-star, which are reasonably priced compared to hotels in less rural areas of the country. Even the less expensive hotels provide better service and cordiality for the discerning guest.
Restaurants also range in style from traditional rural diners to nicer urban chic menus.
Local bars likewise range from local blue collar dives to nicer music and dance clubs. Southern courtesy abounds, especially so because the locals recognize how important tourism is to their economy.
Private bathhouses and indoor pools abound for anyone who wants to swim as exercise or casually relax in a pool.
Local shopping allows for a daily fun activity or a chance to purchase practical new clothes or gifts as needed.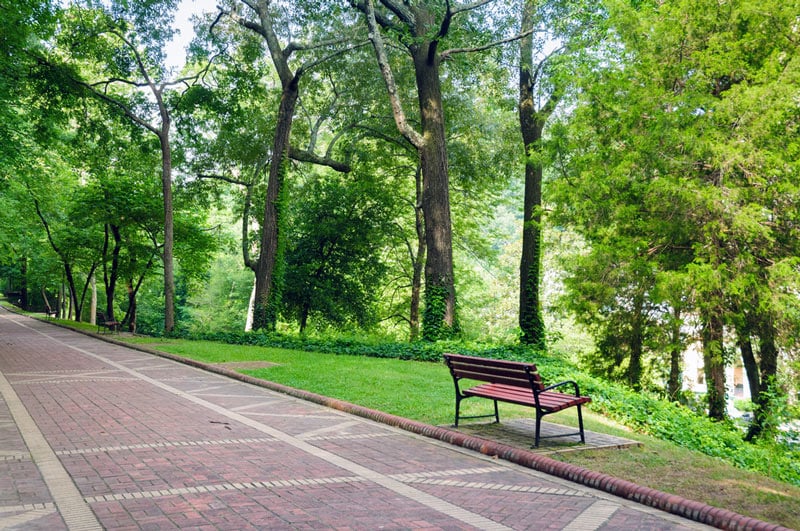 National Memorials and Historic Sites In Arkansas
Fort Smith National Historic Site
Fort Smith National Historic Site
The Fort Smith National Historic Site in Fort Smith, Arkansas is located on the edge of the Arkansas river in the northern portion of the state by the Oklahoma border.
The rich history of the area is that it was first a colonial fort built in 1817, then turned into Native American lands, and shortly after the Civil War it was returned to the U.S. Government and a second fort was built in 1871. The second fort has been preserved as an historic museum, educational for children yet fun and exciting for adults to visit.
Things To Do at Fort Smith National Historic Site
A building tour provides period piece jails, a display maintained by the U.S. Marshall service, an exhibit about the history of the U.S. Military, a romanticized version of outlaw life in the late 19th century, and a solemn respectful tribute to the Native Americans who suffered during the time of the Indian Wars.
The Gallows is a glamorized stage which shows how capital punishments were performed on 86 prisoners between the years of 1873-1896.
Hiking trails and picnic areas are available by the Arkansas River for the day visitor.
Park Rangers provide educational programs for children, including an opportunity to receive the "Junior Ranger" badge.
Nearby Activities in the City of Fort Smith
Aside from the fort, Fort Smith is the second largest city in Arkansas with plenty of fun activities for residents and visitors alike:
Rivervalley Artisan Market is a great way to meet local people and view their crafts and handywork, perhaps even buy a few home decorations for personal use or as gifts for friends.
The Park at West End is a bit of a fair held daily. The park has the Ferris wheel from the 1835 World Fair in San Diego, with plenty of other fun rides and historic exhibits.
The Fort Smith National Cemetery is a respectful display of soldiers who died in the Civil War.
The Downtown Splash Pad is a vamped of version of children (and adults!) playing in a backyard sprinkler, with fountains and huge hoses spraying water everywhere as kids (and adults!) laugh and cool down while playing improv games of tag or hide and seek.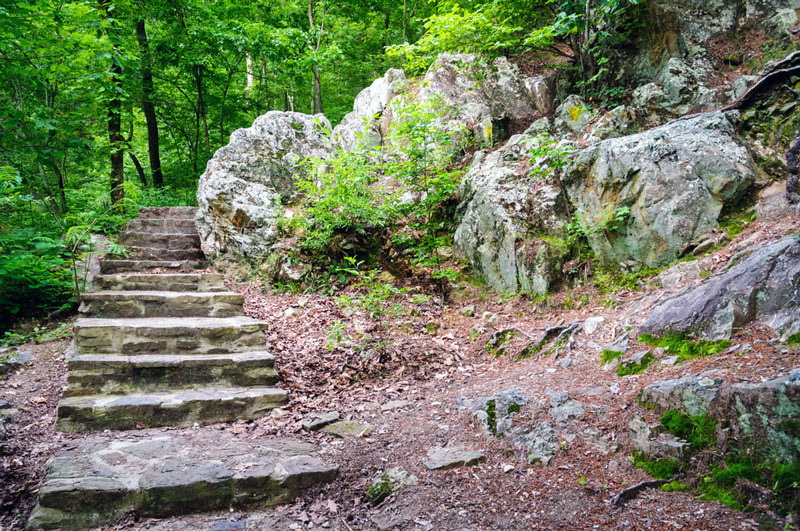 National Trails And Rivers In Arkansas
National Parks In The Surrounding Area