National Parks In Tennessee – What to See and Where to Stay
By
on
This post may contain affiliate links. As an Amazon Associate, I earn from qualifying purchases. Please read my full disclosure.
Tennessee is home to Great Smoky Mountains National Park which is one of the most visited parks in America.
Rolling mountains, stunning fall foliage, and a landscape rich with historic sites and battlefields make Tennessee a destination unlike any other.
In this article we're going to cover Tennessee's best National Parks, historic sites, battlefields, recreation areas, and trails under direction of the National Park Service.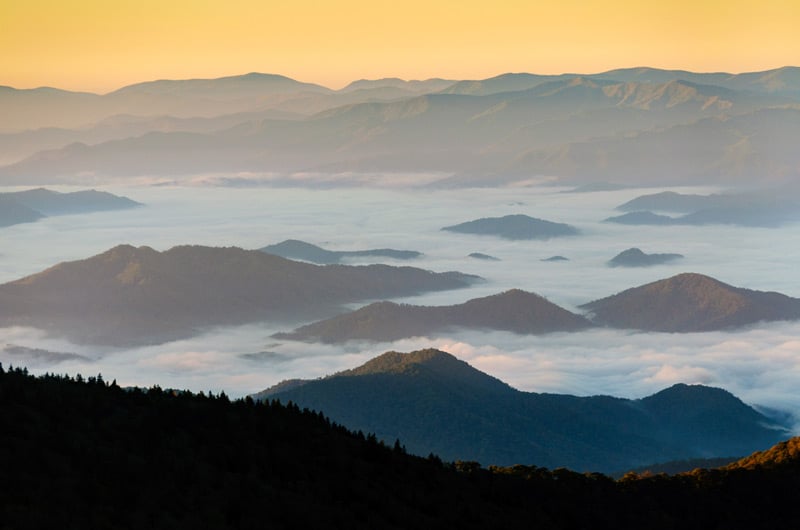 Great Smoky Mountains National Park
The Great Smoky Mountains are situated between the Tennessee and North Carolina border. With miles upon miles of scenic hiking tails there is plenty to explore. This includes a mix of trails that are both kid friendly and challenging for experienced hikers.
The most popular peak of the park is Clingman's Dome. Here, you can get a 360 degree view that captures limitless mountains and dense forests. Clingman's Dome is especially extraordinary in the fall when you can take a peep at the changing autumn leaves, and try to spot some of the most popular inhabitants of the national park, the famous black bears.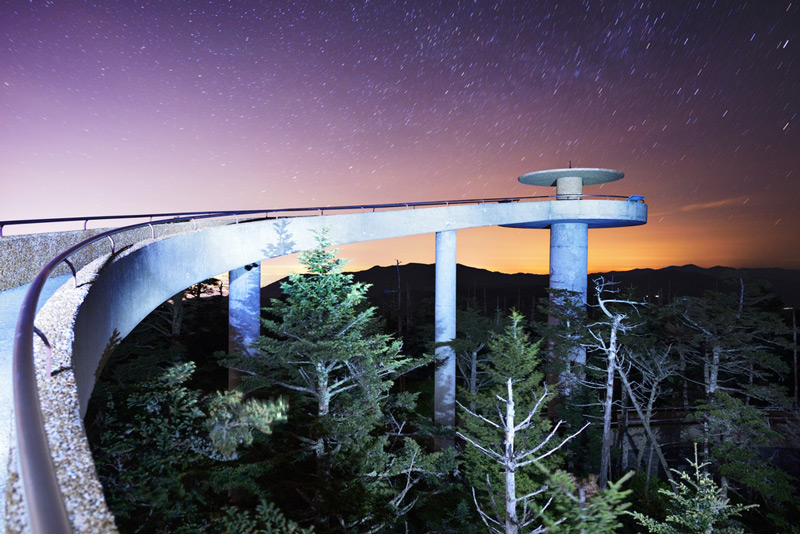 This national park is also situated along the Appalachian Trail so it is possible to connect a visit to this national park with a longer, extended hike through the area.
For those who prefer experiences beyond hiking, Fontana Lake offers an opportunity for paddle boat rentals, kayaking, and canoeing. There is also a sprawling cave system, waterfalls, and a diverse range of plants and flowers throughout the entire National Park.
History buffs can enjoy over 90 historic buildings from the early 1800s to visit.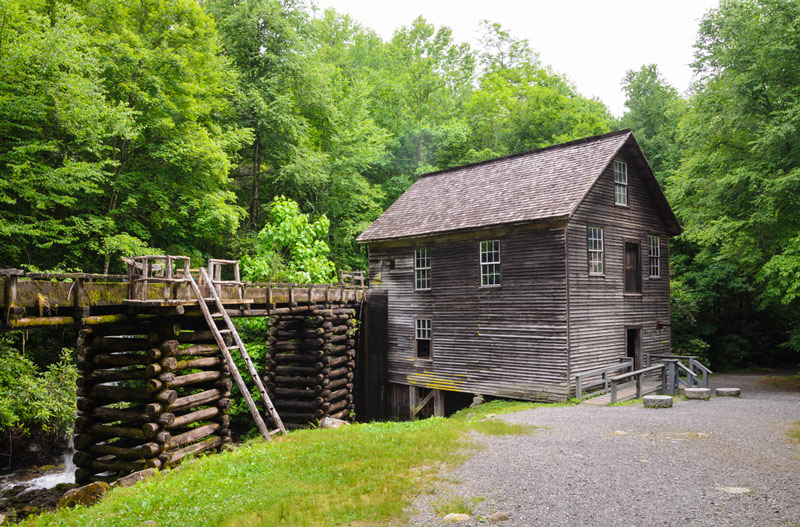 Where To Stay
Camping is one of the best ways to become one with nature. There is nothing better than waking up with miles of trails right outside your tent. Great Smoky Mountains National Park has 10 campgrounds that can be enjoyed by backpackers, tent campers, and RV travelers.
The campgrounds within the park are mainly primitive and do not have showers. People looking for a little more glamor should consider booking a night in a nearby treehouse or tiny home rental.
There are also numerous hotels in the area including: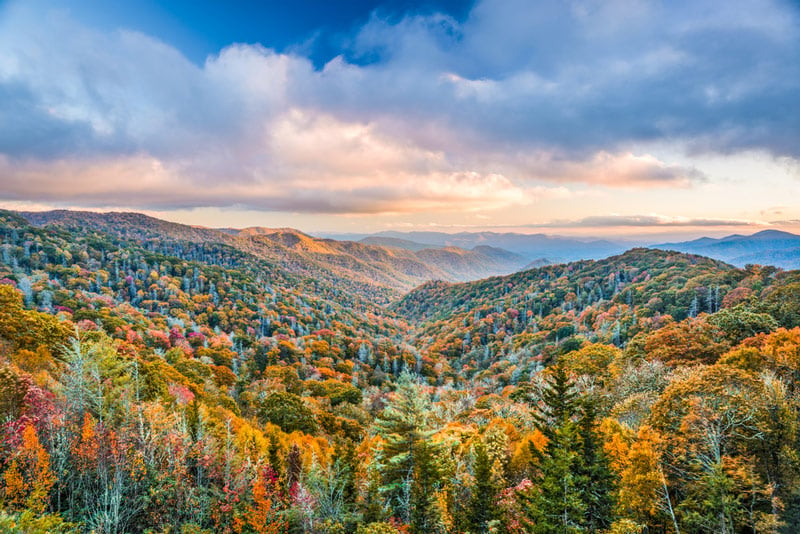 Tennessee National Historic Sites & Military Parks
Big South Fork National River & Recreation Area
Cumberland Gap National Historical Park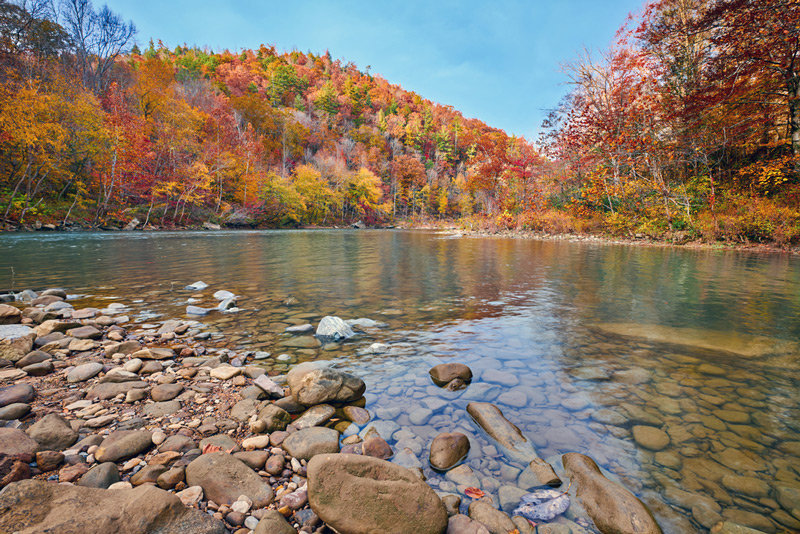 Big South Fork National River & Recreation Area
Topping over 125,000 acres of protected nature, this area was designated to help protect the river and tributaries of the South Fork River.
The Big South Fork National River and Recreation Area is located in the Cumberland region and offers plenty for people to do. Visitors will have plenty to explore with miles of hiking trails that either gently meander alongside the river, or plunge deep into the backcountry.
Plus, the area is horse friendly, with miles of equestrian trails to follow. Stables, and even horse-friendly campsites are available within the park.
Aside from hiking, there are also opportunities to enjoy including rock climbing, mountain biking, or even whitewater rafting throughout the park.
Things To Do At Big South Fork National River
With endless opportunities for fun along the water, this area offers plenty for people to do and see. Ranging from thrill seekers to people simply looking to relax, visitors to this national river and recreation area can enjoy:
Hiking
Boating
Rock Climbing
Horse Back Riding
Camping
Whitewater Rafting
Mountain Biking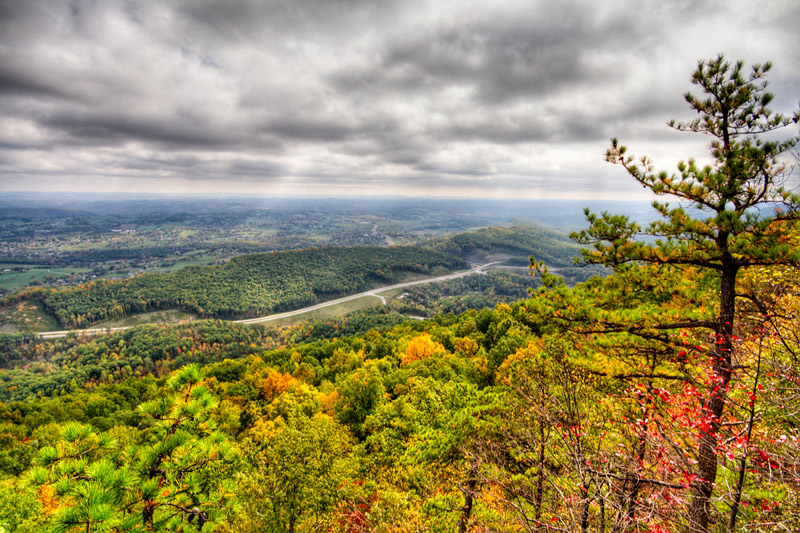 Cumberland Gap National Historic Park
As the first gateway to the unexplored west, Cumberland Gap National Historic Park offers a doorway to the wild and untamed world of Tennessee.
Follow the wonder and excitement of the Native Americans as they followed wild buffalo and wildlife through the untouched wilderness.
This national historic park features simple 1/4 mile hikes that are family friendly, and also rigorous multi-day hikes through the park. For a simple day hike, there are over 80 miles of marked and charted hiking trails.
This park offers plenty of wildlife opportunities with deer, fox, bobcats, bear, and over 150 different types of birds easily seen.
There are caves in the park which give visitors the opportunity to spot stunning stalactites and bats. Plus, it wouldn't be a historic park without some historic buildings and sightseeing opportunities!
Visitors have the chance to see Civil War fortifications, split rail fences, iron remnants, and even hand-hewn cabins throughout the park. There are also guided tours available for visitors to ensure that you don't miss a single historically significant site.
Things To do At Cumberland Gap National Historic Park
Perfect for nature lovers and history buffs both, the Cumberland Gap National Historic Park has plenty of things to do which include:
Hiking
Bird Watching
Historic Sites
Backpacking
Camping
Nearby Attractions
Although history and hiking certainly are not for everyone, this park is ideally situated between Tennessee, Kentucky, and Virgina, offering a wonderful opportunity to visit several nearby attractions which include:
Bell County Historical Society
Little Congress Bicycle Museum
Pine Mountain State Resort Park
Wilderness Road State Park
Monte Vista Golf Course
Tennessee National Trails
Hiking is another great way to experience the Tennessee landscape. Some of the most famous trails cross through Tennessee including portions of the Appalachian Trail.
National Parks In The Surrounding Area
Wanna get away?
Try glamping: In one of these Tennessee treehouses