20 Gift Ideas For Someone Starting The Van Life
Holiday season is the perfect time of year to either stock up on some much-needed van life items for yourself or get something thoughtful for a friend. We've pulled together a list of items that can be used by any van lifer on a daily basis.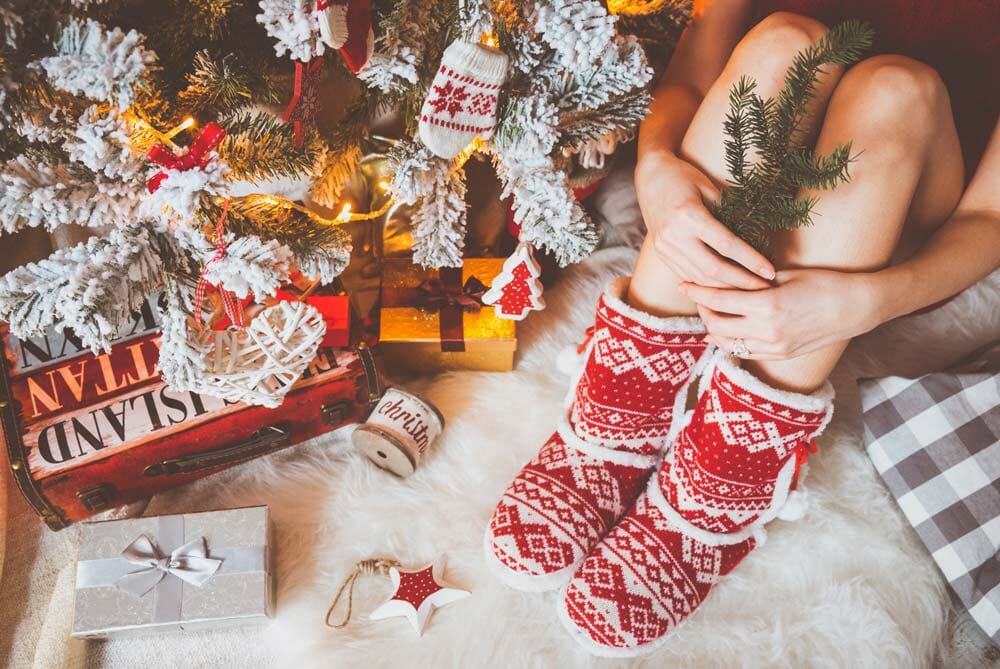 1. National Geographic Road Atlas: Adventure Edition
So you don't get lost when you're out of cell reception
For those times when you want to do some more big picture planning, the National Geographic Road Atlas: Adventure Edition is the perfect resource. This map is very up-to-date marks out all of the National Parks, detailed information on recreation areas, popular trails, campsites and even points of interest.
---

2. Terralite Portable Camp Chair
Give yourself a chance to stretch out a little
The best part of living in a van is that the outdoors is your living room. Folding chairs are a great way to relax in nature where the sky is high and there's room to stretch your legs. These aluminum collapsable chairs are a great solution because they are comfortable and pack up extremely small inside the van.
---

3. Vacuum Insulated Mug
To keep the hot stuff hot
Any time the weather gets cold is a great time to use a vacuum insulated thermos. This thermos will keep your coffee, hot chocolate, or any other liquid warm for hours on end. These drink holders are especially cherished in the cold winter months. Zojirushi are our favorites because they consistently have the best insulation performance.
---
4. JetBoil
To heat up water fast
A Jetboil is a fast and efficient way to heat up water. Fuel is easy to find, and you can have boiling water in minutes without having to pull out your kitchen setup. This is one of the best ways to make coffee, hot chocolate, soup, boxed dinners, and anything else you can stuff in the container.
---
5. JetBoil: Coffee Press Attachment
For your daily energy drink
If you drink coffee on a daily basis and already have a Jetboil, this is our favorite accessory. You'l have fewer dishes to clean and fresh coffee is only one press away.
---
6. Collapsible Stovetop Pot
For you're low on space
With the space constraints of a van, these collapsible pots make excellent space savers. Made with durable silicon and an aluminum base, they are perfect for cooking and easy to clean.
---
7. Waterbrick
To keep you hydrated
These are one of the most durable water containers on the market. Waterbricks hold 3.5 gallons of water each so they are easy to carry, have a solid handle, and stack like Lego bricks. Add on a spigot and you've got easy to use water for days.
---
8. Bluetooth Portable Speaker
So you can always be the life of the party
For those times when you don't want to sit around a campsite in silence, a portable bluetooth speaker is the perfect compact way to crank up the tunes or listen to a podcast. These sound machines are rugged enough to throw around, waterproof and the battery lasts for hours of play.
---
9. LED Battery Operated Touch Lights
So you can see things at night
One often overlooked element when starting the van life is having small overhead lights indoors. Most people think of building lighting into their vans from the start, but neglect to include smaller reading lights for bedtime activities.
---
10. Battery Operated Lantern
So you don't trip over the ground outside
Another overlooked vanlife accessory is an outdoor lantern. This battery powered version lasts for hours and you won't have to worry about it rattling around in the vehicle and breaking.
---
11. Clip-In Spice Rack Holders
So your food doesn't taste bland
Every food deserves a little bit of spice. A spice rack holder is a fantastic way to keep those individual containers secure and prevent them rolling around the back of the van during travel.
---
12. Bathroom Tote
Carry your essentials around in style
The easiest way to stay organized both in the van and out in public. These bathroom totes pack up small and are easy to transport shampoos, soaps and other sanitary items.
---
13. Dry Shampoo
For the days in-between a shower
If you have long hair, bottles of dry shampoo work surprisingly well. They may not clean the dirt off, but they will keep your hair from getting too greasy! Bottles of dry shampoo are an inexpensive solution for the long days between a shower.
---
14. Wet Wipes
For the even longer days in-between showers
An endless amount of uses can be found for wet wipes. From cleaning off sticky hands to cleaning off sticky body parts, you'll never feel like you have enough. Wet wipes also make an excellent shower alternative until you can get to the real thing.
---
15. Boar Bristle Brush
To keep your van clean for visitors
For those times when your overnight site gets pretty muddy, a bristle brush is the perfect way to keep your van clean. Simply wait for the mud to dry and bristle brush the dirt off in the morning. Pairing this with an outdoor welcome mat on the floor is one of the most efficient ways to keep your van feeling clean. 
---
16. Fire Extinguisher
Because it's better to be safe than sorry!
Hopefully you never need to use one of these, but in case of a fire it's much better to have one nearby! Fire extinguishers are a must-have in any van build. Make sure to get a class ABC which uses a dry chemical to put out fires, perfect for the van life.
---
17. First-Aid Kit
For those inevitable outdoor activity injuries
It's always important to have an up-to-date first aid kit running around. Especially when you spend the majority of your time outdoors. It's an often overlooked but important part of your being prepared.
---
18. Thermometer
Small and battery powered, no need to guess the temps!
With this gadget, you will no longer have to guess what temperature you weathered outside or in the van. This digital thermometer is battery powered and small so you can stick it anywhere without outlets.
---
19. Mountain House
When you're too lazy to go to the store again
Nothing says love like freeze-dried food! Every once in awhile it's hard to find time to get to a grocery store. Keep a couple mountain house dinners around and you can skip the trip. They double as backup calories in case you get stranded in the wilderness.
---
20. Mr. Heater – Portable Propane Heater
For those cold, winter nights
Sure, you might not need a heater for the winter, but it's a great luxury item to have. With just a few canisters of propane you can keep yourself warm and toasty all night, just don't forget to crack the windows! Want to learn more? Read our blog and check out other ways to heat your van in winter.
---
Read Next: