National Parks In Virginia
By
on
This post may contain affiliate links. As an Amazon Associate, I earn from qualifying purchases. Please read my full disclosure.
Located near the metropolitan area of Washington DC, you may be surprised about how quickly you can get off the grid in Virginia.
Virginia has one National Park, 6 National Trails, and 23 Historic Sites and Monuments maintained by the National Park Service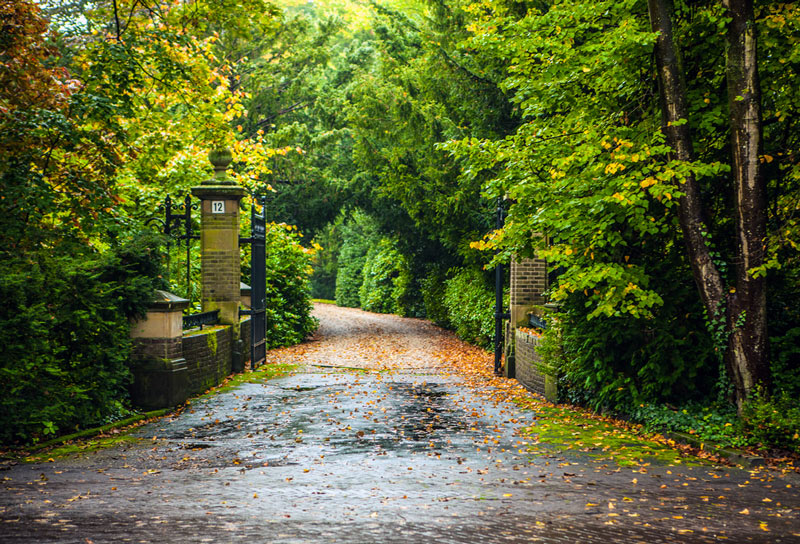 Shenandoah National Park
Shenandoah National Park hosts over 200,000 acres of protected woodland, yet it is just 75 miles away from the busy Washington D.C. metro area.
This park has something for everyone, whether you are looking for a quiet walk in the woods or a thrill seeking adventure. With over 500 miles of hikes you can find a mix of short day hikes and overnight excursions.
Waterfalls cascade down the mountains creating the perfect hiking experience. Shenandoah is abundant with wildlife including deer, black bears, and hundreds of song birds. In the spring and fall you can find a wide range of flora and colorful wildflowers.
The National Park also features rock climbing, fishing, bicycling, and horse back riding. For the kids, there are also plenty of available ranger programs to make your trip to the Shenandoah National Park educational.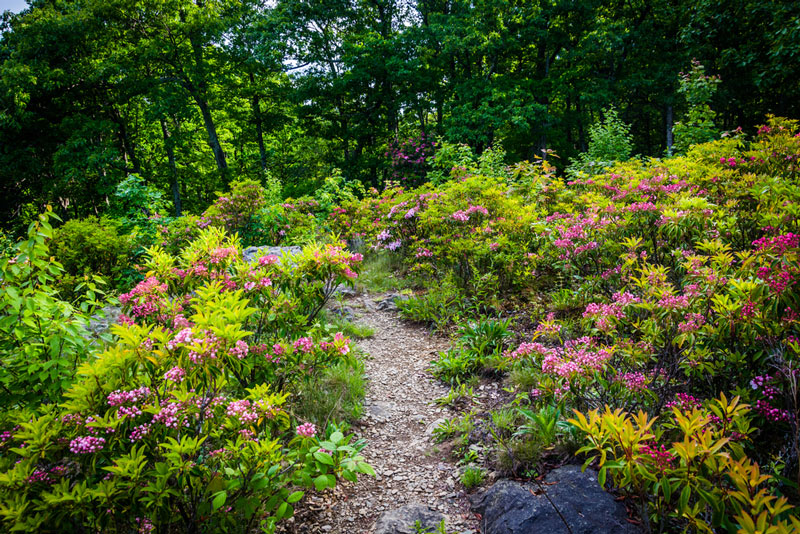 Where To Stay
If you want to get away from the crowds and take an unforgettable staycation, then consider spending the night in one of Virginia's Treehouse Rentals.
Nestled among the trees you can become one with nature and enjoy the wilderness 24/7.
Things To Do At Shenandoah National Park
Visitors to the park have a wealth of opportunities to enjoy the great outdoors. Many popular outdoor activities include:
Hiking
Fishing
Cycling
Rock Climbing
Bird Watching
Wildlife Photography
Horseback Riding
Camping
Attractions Nearby Shenandoah National Park
Being so close to Washington D.C. has many advantages, including acting as a perfect location to stop by local attractions during your visit to the Shenandoah National Park. Nearby attractions include:
Skyline Drive
River Hill Wines and Spirits
Bear Mountain Ziplines
Stony Man Hike
Jordan Hollow Stables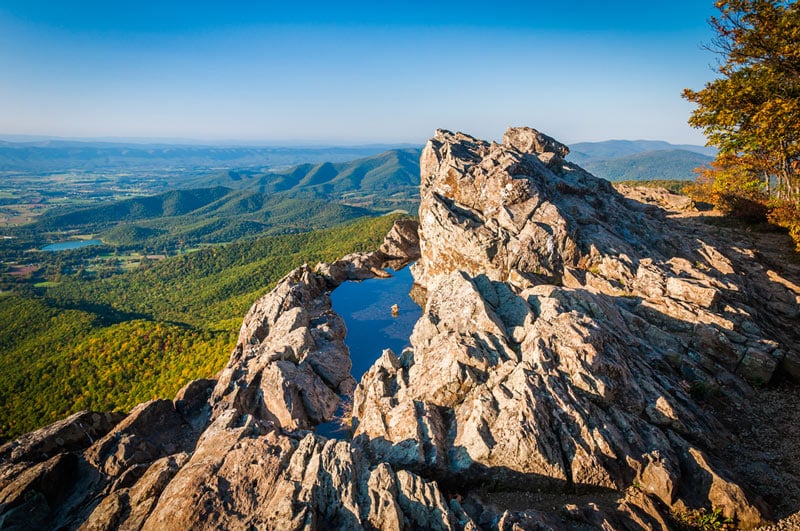 Virginia National Monuments & Historic Parks
Assateague Island National Seashore
Blue Ridge Parkway
Cumberland Gap National Historical Park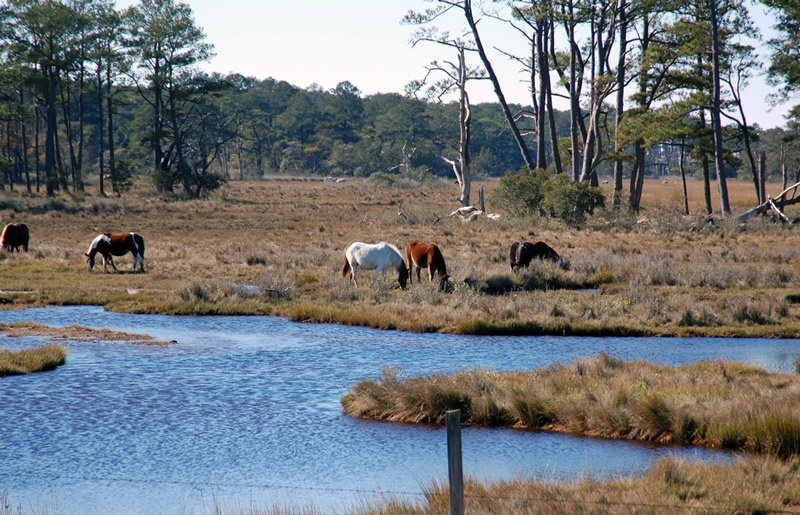 Assateague Island National Seashore
Located on the barrier islands off the coast of Maryland and Virginia, the Assateague Island National Seashore offers the perfect place for people to relax and unwind.
The National Seashore encompasses miles of protected area that ranges from coastal seashore, marshland, and coastal forests. The most popular attraction is a majestic herd of wild horses, which draws the attention of thousands of visitors every year.
Aside from spotting rare wild horses, visitors are treated to over 37 miles of protected beach front trails. These trails are both paved and unpaved and offer a wonderful opportunity to become immersed in the seashore wildlife.
Spot countless birds, enjoy a bike ride, or take a guided horseback ride. This area also provides opportunities for people to go crabbing, fishing, camping, or take an educational ranger program sponsored by the Assateague Island National Seashore.
One thing that's unique about Assateague Island is that it's possible to hunt in the protected area, which is a rare opportunity within the National Park Service.
Things To Do At Assateague Island National Seashore
With a different feel than your typical national protected area, the Assateague Island National Seashore offers visitors the unique opportunity to participate in several outdoor activities which include:
Hiking
Surf Fishing
Horseback Riding
Camping
Crabbing
Cycling
Kayaking
Hunting
Attractions Near Assateague Island National Seashore
Remote in nature, yet still close to modern conveniences there are plenty of fun attractions to see and do in the area surrounding the Assateague Island National Seashore. These attractions include:
Rum Pointe Seaside Golf Links
Assateague Greens Golf Center
Frontier Town
Ocean City Life-Saving Station Museum
Ocean City Beach
Burley Oak Brewing Company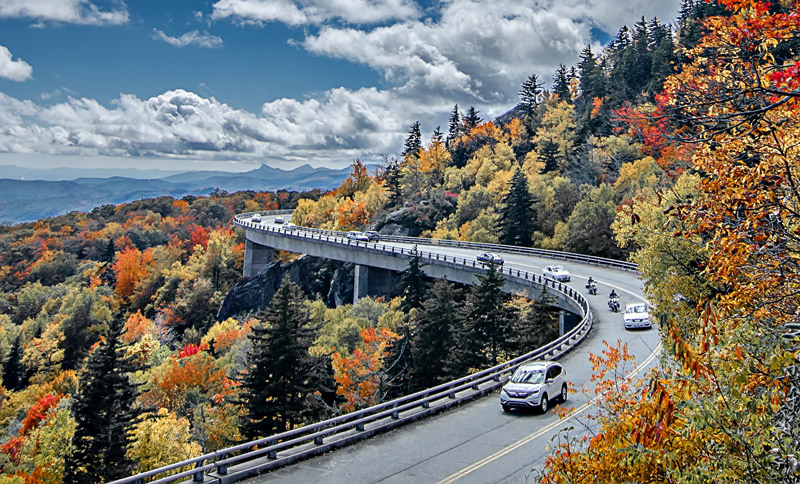 Blue Ridge Parkway
Running from Virginia to North Carolina, the Blue Ridge Parkway is a wonderful driving route that countless people drive year after year to take advantage of spectacular views, changing leaves, and stunning scenery.
The parkway itself is over 400 miles long, and is book ended by two national parks. At one end is the Shenandoah National Park, and at the other end is the Great Smokey Mountains National Park.
With plenty to do in between, the Blue Ridge Parkway is an excellent way to take in all the wonders of these protected areas. Typically, it takes about three days to drive the entire route, but this doesn't leave much time for stopping to enjoy the beauty of the National Parks.
The drive is commonly divided into four distinct regions including the Ridge, Plateau, Highlands, and Pisgah.
Watch as the topography, geography, and scenery changes as you move between the different regions. Stopping along the way gives visitors the opportunity to hike, camp, go boating, fishing, enjoy horseback riding, or practice some rock climbing.
With this incredible journey, it is possible to link together the multiple activities offered in two distinct National Parks, while still getting to enjoy the untouched wilderness and scenery offered throughout the drive.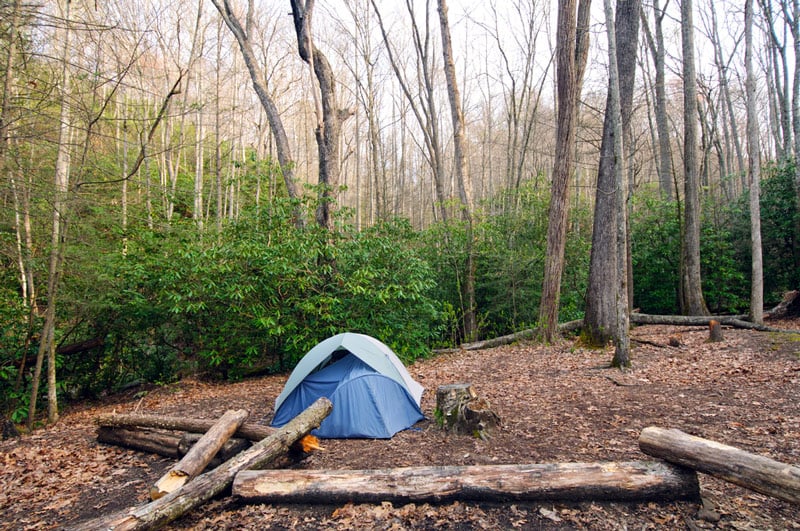 Things To Do Near The Blue Ridge Parkway
Sandwiched between two popular national parks, the Shenandoah National Park and the Great Smokey Mountains National Park, the Blue Ridge Parkway offers plenty for people to see, do, and enjoy on their three day drive through over 400 miles of wilderness. Activities include:
Hiking
Camping
Boating
Fishing
Horseback Riding
Rock Climbing
Bird Watching
Nearby Attractions
Stretching for over 400 miles, this trek gives travelers plenty to visit outside of the Blue Ridge Parkway. Some common stops along the way for people traveling the parkway include:
Biltmore Estate
Chimney Rock
Blue Ridge Farm Museum
Monticello, Home of Thomas Jefferson
National D-Day Memorial
Ripley's Aquarium in the Smokies
Shenandoah Caverns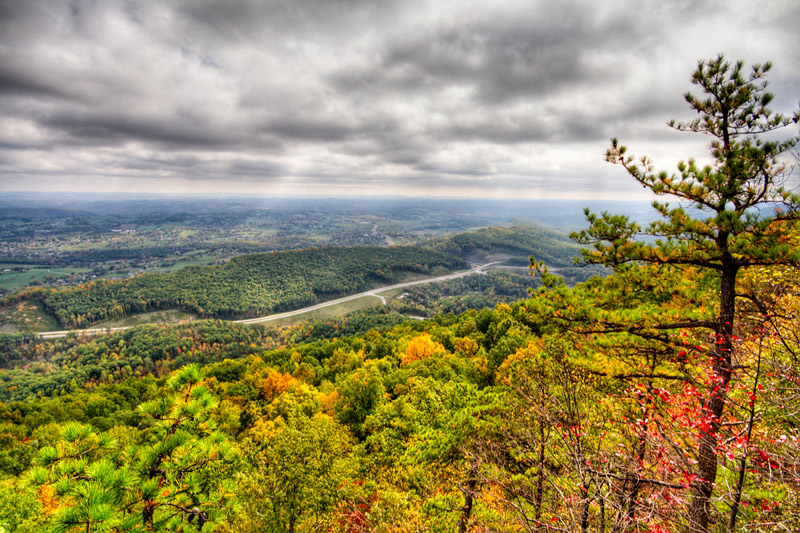 Cumberland Gap National Historical Park
As the last great stop along the way west for many pioneers and weary travelers, Cumberland Gap National Historical Park offers a glimpse into the untouched wilderness as travelers pushed from Virginia into wild Kentucky.
This was the route that the Native Americans and first western settlers took as they tracked wild buffalo and herds of dear migrating. This National Historical Park offers something for everyone with miles to do and see in the great outdoors.
Nature lovers will rejoice at the number of varied and different species that can be spotted throughout the park. It is common for visitors to see plenty of birds, deer, raccoon, beavers, bobcats, and even black bear. Plus, the Cumberland Gap National Historical Park also has a range of different plants and wildflowers which can be observed in the spring and fall.
History buffs will also get the opportunity to enjoy a range of historically significant sites including Civil War period forts, iron and metal work remnants, split rail fences, and countless cabins dotting the national historical park that date to the 1800s.
Visitors can partake in hiking, camping, backpacking, and wildlife photography. The park even features a cave that visitors can enter and observe the stalactites and bats. There are hiking trails that range from just a quarter mile in length, to multi-day hiking trips through this untouched wilderness.
Things To Do At The Cumberland Gap
With plenty to offer visitors, there are several indoor and outdoor activities for people to enjoy. These include:
Hiking
Camping
Backpacking
Wildlife Photography
Historical Sites
Viewing Park Films
Nearby Attractions
Located in Virginia, the Cumberland Gap National Historical Park is closely located to several popular area attractions which include:
Tri State Peak Trail
Bell County Historical Society
Little Congress Bicycle Museum
Pine Mountain State Resort Park
Monte Vista Golf Course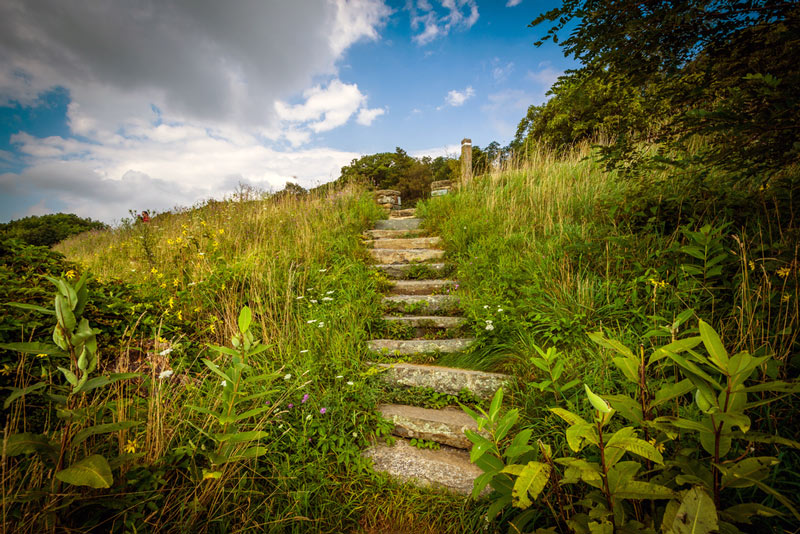 National Trails In Virginia
National Parks In The Surrounding Area