Best RV Destinations in the United States
By
on
This post may contain affiliate links. As an Amazon Associate, I earn from qualifying purchases. Please read my full disclosure.
For some, there is no better thing than packing up all the essentials and going on a road trip across the country. Traveling in RVs has become one of the most popular ways to explore many amazing places on a budget.
All you need is your vehicle that, apart from being a mode of transportation, is also your house, and where you can sleep, rest and prepare food.
Traveling in an RV is an excellent way to discover the best that the US has to offer and best of all, you could do it all in one summer! If you're looking for inspiration for which destinations to visit, we have prepared this list of the most breathtaking, RV-friendly places for your adventure on wheels.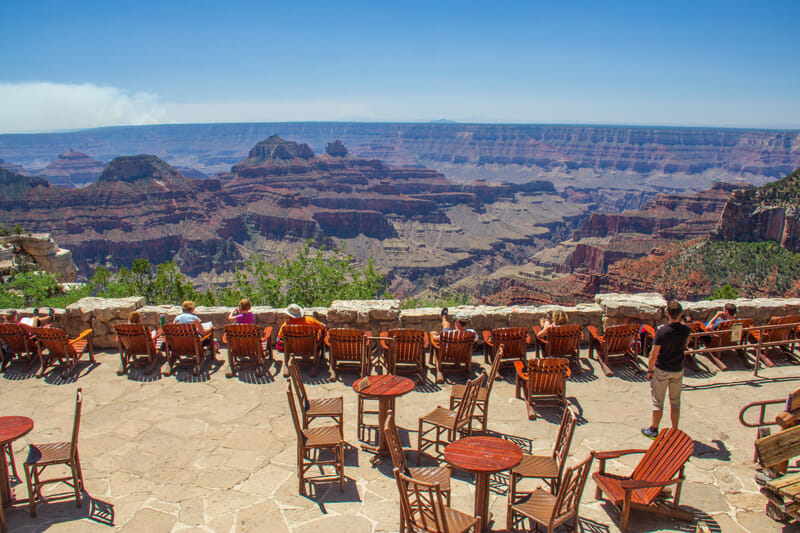 Grand Canyon National Park
We open this list with one of the most recognizable and beautiful places you can find in the United States. The Grand Canyon is for sure one of nature's great wonders and is truly an experience of a lifetime!
It is a monumental presence and one of the oldest rock formations we have the opportunity to explore today here in the US.
You can explore the Grand Canyon through organized hikes as well as other ranger-led activities that can give you a deeper understanding of the history of this incredible formation.
Travelers coming in a large RV can spend the night at one of three RV friendly campgrounds on the South Rim.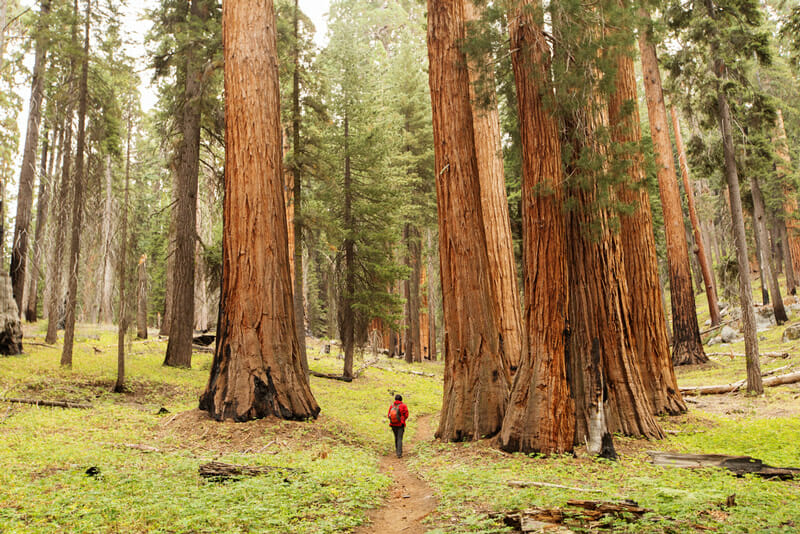 Sequoia National Park
We had something for the canyon lovers, and now it's time for the forest enthusiasts. Sequoia National Park is a real treat for all of you who wish to see something truly impressive on your RV vacations. 
First and foremost – Sequoia National Park is home to the largest tree on Earth – The General Sherman Tree. The Giant Forest is a place where you can find the five largest trees in the world. It's an incredible thing to witness.
The park also has a lot of tourist attractions, like Tunnel Log, Crescent Meadow, and Moro Rock, among others, so you won't have time to feel any boredom while reconnecting with nature.
Looking for somewhere to spend the night? You can find over 1,000 campsites scattered across Sequoia National Park and the adjacent King's Canyon.
Horse Thief Lake Campground
Horse Thief Lake is located in South Dakota, in proximity to Mount Rushmore. It's one of the best places in our country to observe wild animals like buffalo and elk.
It has an interesting history (the name itself suggests that existing adventure awaits you there), and there's a lot to explore nearby. One of the best places if you want to turn your relax on and forget about the world.
Disney's Fort Wilderness
We didn't forget about families who are looking for places to visit with their kids! Disney's Fort Wilderness is the perfect combination of wild nature and the wonder of theme parks for everyone's enjoyment! The Fort is located in Lake Buena Vista, Florida, and this resort is terrific for larger groups.
You can rest at the spa, play by the pool, and regenerate after a long day at one of the theme parks located in the area. You'll be happy to discover other activities this place offers, like horseback riding and archery. Anyone can find something to do!
Emerald Desert RV Resort
For those that are looking for a truly luxurious experience when on the road, we recommend Emerald Desert RV Resort. This place offers all sorts of relaxing activities, from massage services to temperature-controlled swimming pools. You'll be able to find delicious drinks during happy hour and plenty of matches with your RV neighbors on the tennis court.
This resort offers much more than other regular campsites, so if you're into all-exclusive vacations, this is a solid choice!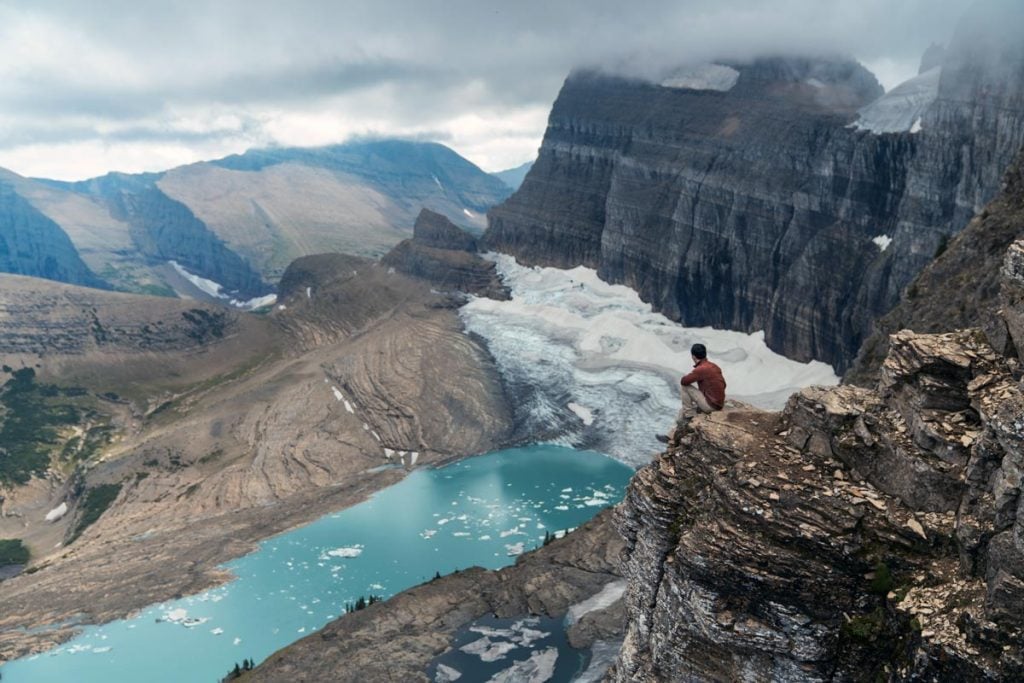 Glacier National Park
Going back to more outdoorsy, survival attractions and destinations, we couldn't create this list without mentioning Glacier National Park! This is an amazing destination for all your hiking dreams to come true. The Park itself is located far up north, so it has rather cold weather throughout the year. Definitely for fans of winter!
There are many breathtaking views in this National Park, and all the hiking trails seem to be never-ending (you can learn more about them from our 15 Best Hiking Trails In Glacier National Park article), so it's one of the coolest places on this list for those in love with an active lifestyle.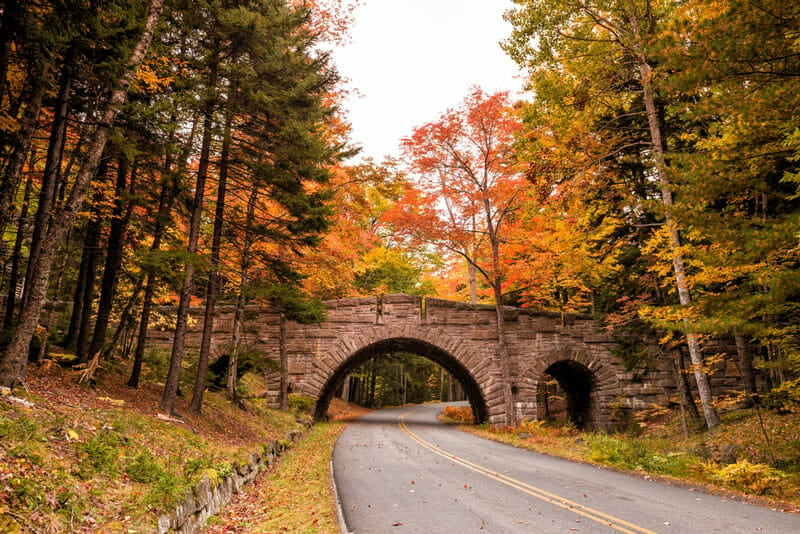 Acadia National Park
Acadia National Park is wildly popular amongst RV holiday enthusiasts, and there are plenty of reasons why that is! The Park is located by the Atlantic coastline of the US, and some even call it the Crown Jewel of the North Atlantic Coast.
With this kind of advertisement, no wonder this place gets so many visitors!
There are many unforgettable views to see here, and visitors can also observe the richness of wildlife located within the borders of the park. This location deserves to be a prime stop on your RV vacation.
You can find three Acadia campgrounds that allow large RV campers including dump stations, electricity, and water hookups!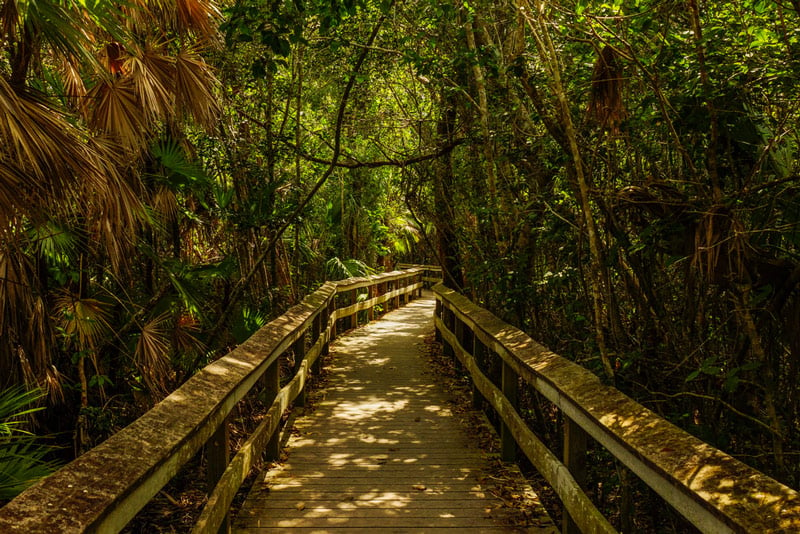 The Florida Keys
If you're looking for another place to run away to during the winter months, a good choice for you is The Florida Keys. This is also one of the best places to do all sorts of water-related activities like swimming, kayaking, or snorkeling.
You will find some fantastic national parks in the area, like the Everglades National Park or Dry Tortugas National Park.
It's a beautiful destination, and it feels like it's the middle of the summer all year long!
That's A Wrap!
These are our prime propositions for the best RV destinations in the US! Of course, there's plenty more to see in our country, and all of it is in the palm of your hands if you're choosing to travel in an RV!
You can find more exciting locations for your holidays on our Travel Guides page. Learn more about all the wonders that are waiting!