The Good Sam club RV Membership: Is it Worth It? (Review)
By
on
This post may contain affiliate links. As an Amazon Associate, I earn from qualifying purchases. Please read my full disclosure.
If you've spent any time researching RV camping, it's likely that you've come across the Good Sam Membership Club.
Unlike standard discount camping clubs, the Good Sam Club offers multiple membership levels that go beyond campground discounts into insurance policies, roadside assistance, tire repair, and medical transport.
If you plan to travel a lot, it's worth looking into this membership because it was designed by motorhome owners who know exactly what you need on the road.
Good Sam Club: The Cliff Notes
Good Sam offers multiple memberships designed specifically for RV campers. The types of memberships offered include:
Good Sam Membership Club (camping discounts and savings)
Good Sam Roadside Assistance (RV and auto coverage if you break down on the road)
Good Sam Extended Service Plan (extended repair warranty on your RV or camper)
Good Sam Travel Assist (emergency medical coverage and transportation)
The Good Sam Membership won't offer the biggest campground discounts, but it has more locations than many other clubs. It has over 1,200 North American Chapters.
This club is tailored to the RV community. Unlike AAA, their roadside assistance programs offer things like RV towing, medical coverage, and emergency fuel.
The extended service plans cover major RV components like:
Transmission
Suspension
Brakes
Generators
Heating and cooling
Propane
Plumbing systems
and more…
Good Sam also has plans for RV insurance that can be paused if you decide to spend a few months at home and picked up again once you hit the road.
Finally with Good Sam Travel Assist, you can get emergency medical coverage like transportation for your family or pets to the hospital or back home.
What Do You Get With A Membership To Good Sam Club?
Long-term traveling in an RV, motorhome, or travel trailer can quickly add up. Fuel costs, campground expenses, propane, and dump stations all take a big hit on the wallet.
Purchasing a Good Sam RV Membership can help you out with some of those expenses. The membership plans include camping discounts, fuel savings, free dump stations, propane discounts, and a trip planner.
Camping Discounts at Good Sam Parks and Campgrounds
Finding accessible, affordable campgrounds is a central part of traveling via RV. After all, you won't always have a Walmart parking lot or other retail lots nearby to park your vehicle for the night.
The average price of parking an RV at a campground fluctuates quite heavily, depending on what type of campground it is.
For instance, private sites will be far more expensive than public areas, such as National Parks. These locations are typically charged $22 per night, not including additional RV costs like generator fuel. (Keep in mind that this price can rise to approximately $60, depending on the National Park.)
However, with a Good Sam membership, you get access to more than 2,100 Good Sam club campgrounds.
Your membership also ensures a 10% discount when staying at these locations with free dumping services, so you can allocate your money to fun things like day hiking and in-camp activities.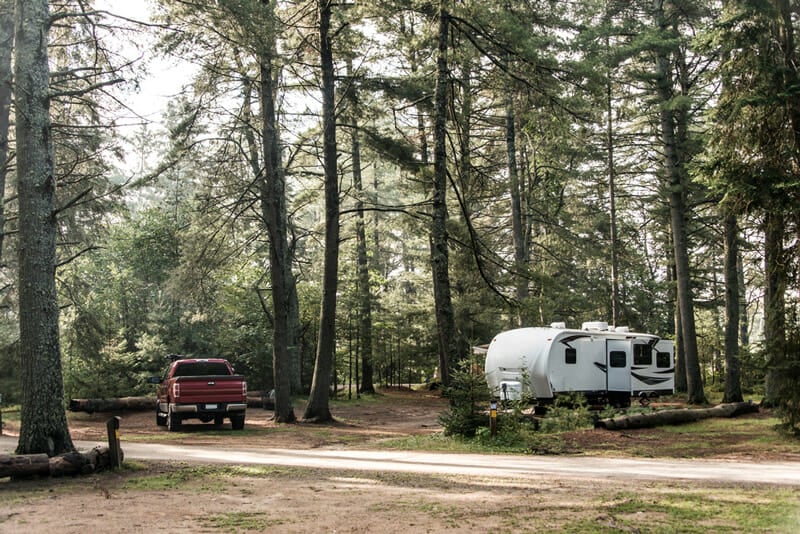 Savings at Outdoor Retailers
One of the most commonly overlooked aspects of RV travel is the budget. Since you're not staying in an expensive hotel or renting out a fancy AirBnB, it's easy to brush off the costs because of how "cheap" everything is likely to be.
Still, no matter what you plan on doing – living full-time in your RV or busting out a one-time cross-country trip – the list of RV essentials can add up quickly. Plus, such items tend to be pricey at most camping and RV retailers.
With a Good Sam RV membership, you get up to 10% off your total purchase at Camping World and Gander RV and Outdoors. This discount can make a huge difference when you need to replace critical camping gear and RV accessories.
At both these retailers, you can take advantage of a 15% discount on propane as well. This is guaranteed to come in handy for all RV travelers, as propane is required for:
Central heating and cooling
Cooking
Warming water for hygiene
Refrigeration
(Plus, you'll be doubling down on the savings since propane is already cheaper than gasoline!)
Fortunately, both of these retailers have a specialized camping store and RV store. No matter what tools or gear you need for the next stretch of your journey, they're likely to have it in stock. You'll hardly ever have to shop without a discount again! (Even if you're shopping online, you're guaranteed free shipping on orders over $49.)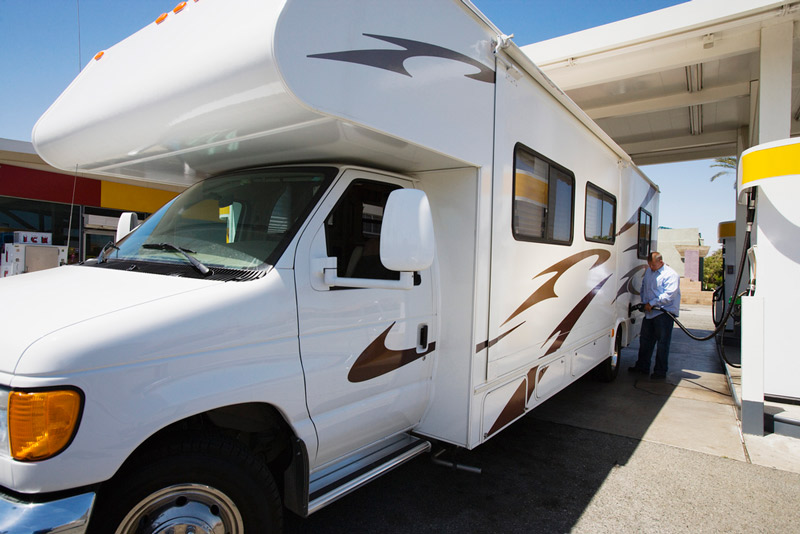 Fuel Savings for Your RV
Fuel is often the most expensive aspect of living or temporarily traveling in an RV. After all, one of the primary factors drawing people to these vehicles is the freedom to explore the world at every whim.
These adventures come with a price tag, which is why so many RV campers choose to limit their driving to reduce the cost of gas. With a Good Sam RV membership, you can give yourself a bit more leeway with your driving expenses.
At participating Pilot Flying J locations, you can save 5 cents on gasoline purchases or 8 cents on diesel purchases. Sure, it may not seem like a lot of money at first, but it adds up quickly, just like all other RV costs.
Specifically, you can save up to $2.40 with every 30 gal fill of diesel, or $1.50 for the same amount based on the most recent national average gas price. Depending on how much you drive, these savings can be enough to get you more food for the road or add up to one or several tanks of gas for the year.
Access to a Detailed Trip Planner
Route planning is another crucial skill that RV travelers must master before heading out on a long-term trip. A failure to plan appropriately for your journey can spell disaster for your finances and travel efficiency. You might end up backtracking and spending more money looking for suitable Good Sam Club campgrounds, fuel stations, and food.
Luckily, you get access to the Good Sam Trip Planner with an RV membership. This planner enables users to do the following:
Plan your trips from Point A to B (and every point in-between!)
Get details on Good Sam Parks along your route and add these sites to your journey
Locate several thousand points of interest and integrate those stops into your trip
Filter travel routes by excluding highways, toll roads, and even low clearance avoidance
Using a road trip planner like the one offered with a Good Sam RV Membership is crucial for smooth navigation and eliminating as many logistical issues along the way as possible.
For even more help with navigation, the membership also includes a 65% discount on the Good Sam Guide Series. This printed guide has all the following details to help cover all your bases as you plan your drive:
Ratings and reviews for private parks
Details on expert evaluations for each featured location in the past year
Good Sam park listings
Camping World coupons
Tips and insights on outdoor recreation, including hunting, fishing, and boating
Good Sam Club RV Roadside Assistance Plans
RV full-timers should be prepared for a mechanical failure on the road; it's just the price you pay when you live in a camper. That's where Good Sam's Roadside Assistance comes in handy.
According to Pro Consumer Safety and the Federal Motor Carrier Safety Administration (FMCSA), the following are the most common dangers that RV drivers face regularly:
Under-inflated tires
Tire blowouts
Unbalanced weight between the trailer and RV
A trustworthy roadside assistance plan can make all the difference in the world in protecting yourself from these safety hazards.
There are three Good Sam's club roadside assistance RV plans:
Standard (covers car + RV)
Platinum
Platinum Complete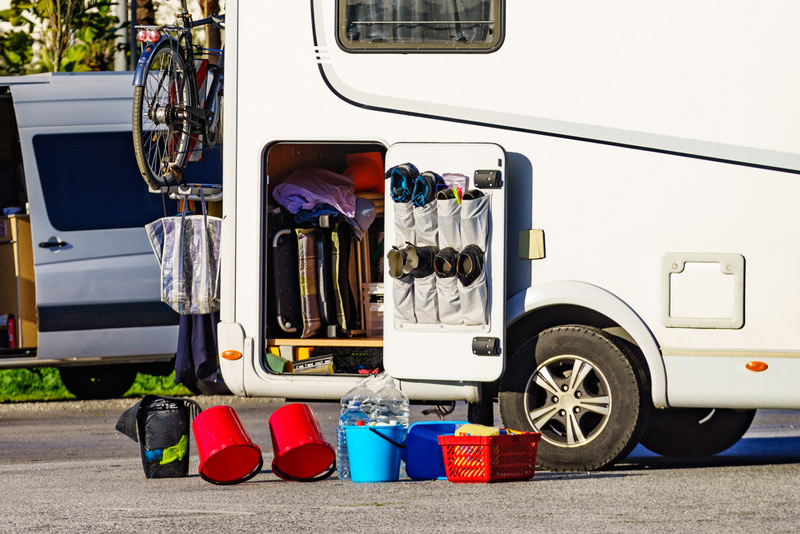 With the Good Sam Club Roadside Assistance Standard plan you receive 24/7 service and 100% free towing to the nearest auto shop from over 30,000 independent service providers. This plan applies to your car and one towable trailer (travel trailers, toy haulers, and pop-up trailers).
*This plan is not designed for motorized campers, or 5th wheels.
With roadside assistance you get:
RV tire replacement and delivery
Battery jumpstarts
Emergency fuel (and other fluids) refills, up to 5 gal.
Lost key and lockout assistance
Assistance in contacting emergency medical services
Platinum RV Roadside Assistance from Good Sam
For RV travelers who own multiple travel trailers, or a motorized RV the Platinum Plan is the one to get.
This plan offers everything in the standard package but it will also cover owned, leased, rented or borrowed campers. The plan also covers 5th wheel campers, motorhomes, and multiple trailers as well as your vehicle.
In addition to the perks of the Standard plan, you also get the following as a Platinum member:
Discounts on RV concierge, rental cars, and hotels (20% off the best rates at participating Wyndham locations and 7,300+ additional hotels)
Car buying and selling assistance
10% off repairs at Anthony A. Martino Company (AAMCO) centers
Good Sam's Club Platinum Complete RV Roadside Assistance
The Platinum Complete Plan covers everything in the Platinum Plan and more. It's the ultimate form of RV assistance.
You get coverage for all of your vehicles plus:
Tire and Wheel Road Hazard: Technicians will replace or repair tire damages due to punctures, bruising, or impacts. Wheel repair and replacement are covered for up to $750 per incident (the maximum is twice per year).
Emergency Travel & Medical Assistance Services: This is a highly unique insurance benefit, available only to Good Sam club Platinum
Complete members. If you get sick or injured while on the road, Good Sam will help reduce up to $25,000 of the financial burden for:
Emergency evaluations
Transport home during a medical emergency
Repatriation services
RV return if you are unable to reclaim your vehicle after the medical event
Good Sam TravelAssist Plans
It may be grim to consider, but one of the aspects you must plan for before heading out on the road is emergency services for injuries, illnesses, and other potential medical issues. It would be best if you had a plan for everyone in your family, including your four-legged companions. This is precisely what the Good Sam TravelAssist plans are designed for.
You can purchase plans for:
Each of the four available plans comes with the following services:
Emergency medical transportation: Many RV drivers pursue adventures in remote locations. Despite the dreamy sights in far-off places, it can be challenging to get the medical care you need in emergencies. The TravelAssist plan provides transportation to get you to safety as soon as possible.
Emergency medical monitoring: Over your trip from the campsite to the hospital or clinic, you may need attendance from an experienced physician. Good Sam will provide monitoring services to ensure your safety as you make your way to the treatment center.
RV home return: Some accidents have many longer-lasting consequences than you might expect. Thus, you might not be able to get your RV back home promptly. Good Sam is prepared to help you by providing RV and vehicle home returns for those unable to drive after a qualifying medical event.
Transportation: They also provide transportation for you, your family members, and pets through the Transportation Home and Pet Care and Return Assistance service options if you are unable to make it on your own after experiencing an injury or illness.
Prescription and glasses replacement assistance: When you travel continuously, you're likely to lose some valuable items every now and then. Glasses are one of those pesky accessories that tend to get lost now and then. With your Good Sam TravelAssist plan, you can replace your prescription or glasses if they're lost or stolen.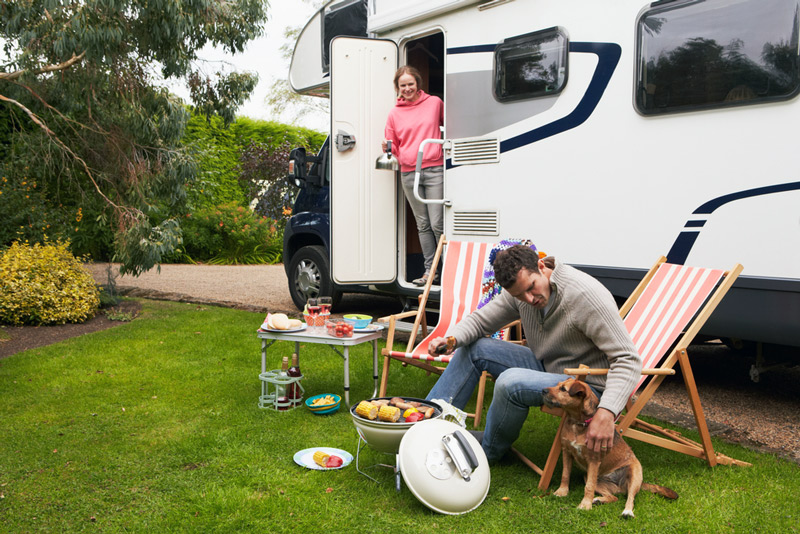 As if the above services weren't enough, Good Sam provides even more benefits and protections for RVers.
If you've purchased any of their auto and RV coverage plans (applicable to personal vehicles, trailers and fifth-wheels, and motorhomes), the extended service plan offers the following perks:
Financial assistance for RV repairs
Extended warranties (with flexible payment options)
Umbrella policy coverage for different RV components
Travel expense support up to $100 per day for five days while your RV is repaired
If at any point you retire from RV living or travel, rest assured that the extended service plan will not go to waste. Instead, you can ensure you get the most out of your purchase by transferring it to a friend or relative at no extra cost.
Good Sam RV Reviews Wrap-Up: Is It Worth It?
Traveling in an RV is such a freeing experience. Still, to truly enjoy being "carefree" during your adventures on the open road, you'll need to do some extensive planning and secure vehicle, medical, and financial assistance from an organization you can trust.
With the many Good Sam club benefits ranging from vehicle repair and maintenance to medical protection for you, your family, and pets, Good Sam has great coverage on all fronts.
Plus, their services are highly affordable and grant you access to essential RV tools and resources, like trip planners and roadside assistance.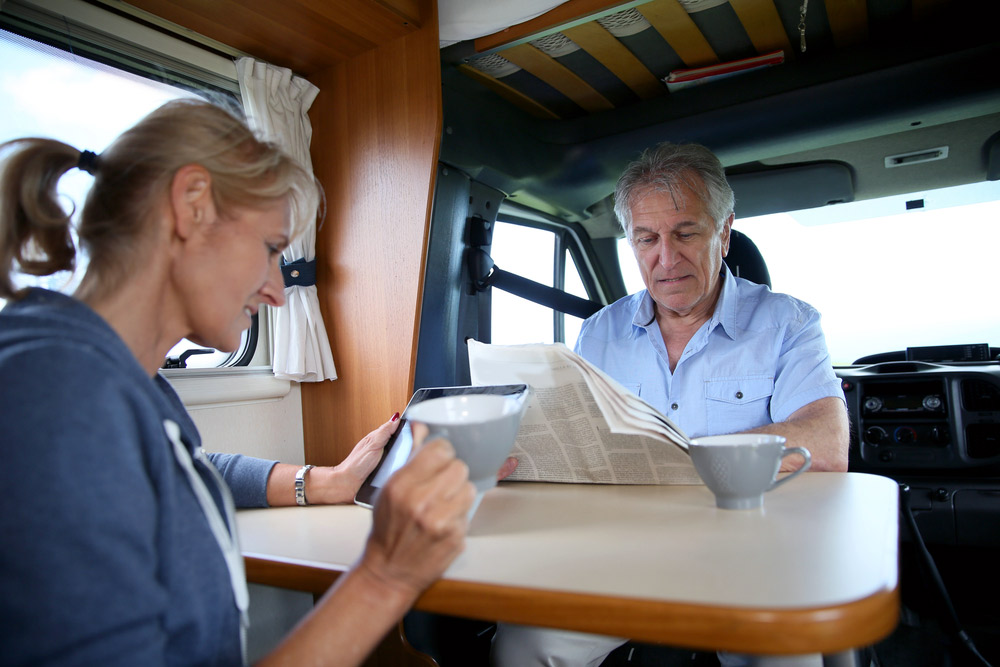 Frequently Asked Questions
You may still have a few lingering questions about Good Sam RV memberships. Here are the top FAQs from RVers.
What do you get with a Good Sam Membership?
A Good Sam RV membership comes with the following perks:
Camping discounts
10% discounts at Camping World and Gander RV and Outdoors
Trip planner
5-8 cents off fuel prices
Free shipping from participating retailers
65% off Good Sam directory guides
15% discounts on propane
What do you get with roadside assistance plans?
The available RV roadside assistance plans include:
Standard
Platinum
Platinum Complete
The plans include varying discounts at thousands of hotels, car buying, and selling assistance, discounted repairs at AAMCO centers, emergency travel and medical assistance, and road hazard services for tires and wheels.
What is Good Sam TravelAssist?
Good Sam's TravelAssist program offers emergency services for accident assistance. This includes medical transportation and monitoring, RV home return, pet care, and home return, and more.
What is Good Sam Extended Service?
This bonus service provides extended warranties for RV coverage, financial support for RV repairs and covers multiple services under an umbrella policy.
The Bottom Line:
If you travel full-time, yes the Good Sam Membership is worth the savings considering the amount of fuel, propane, and campground discounts. We wouldn't recommend it for infrequent campers as there are other discount camping clubs which can offer higher savings.