60+ Van Life HashTags To Follow On Instagram
By
on
This post may contain affiliate links. As an Amazon Associate, I earn from qualifying purchases. Please read my full disclosure.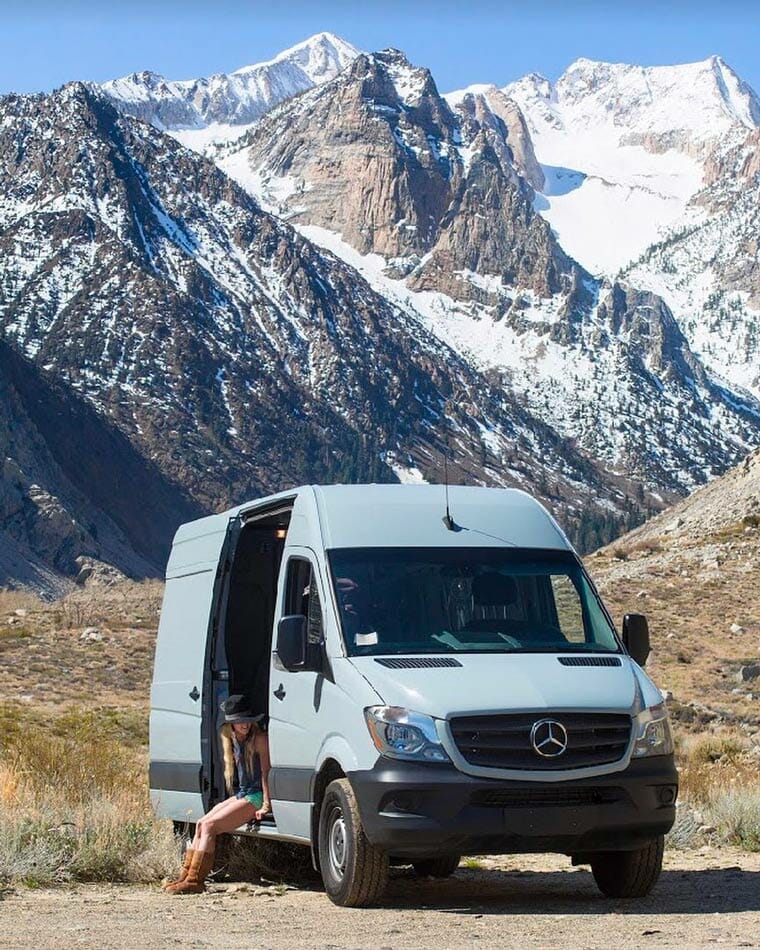 If you're brand new to van life, this is probably the first place you'll start. It's rare to be able to trace back the origins of a hashtag. Emily King and Corey Smith first conceived the term #vanlife in 2012. It was meant to be a parody of the term 'thug life' and took off like wildfire. You can now search through almost 3 million photos tagged van life.
@vanlifediaries is an Instagram account that shares stories, art of people involved with the van life movement. This account has loads of images of people currently on a road trip adventure.
Another famous hashtag that can be traced back to Emily King and Corey Smith is #homeiswhereyouparkit. Originally, this term was used as the title of a Kickstarter campaign to fund a book featuring van life photos.
The Kickstarter succeeded and multiple editions of the book have now been printed. You can purchase a copy for yourself here.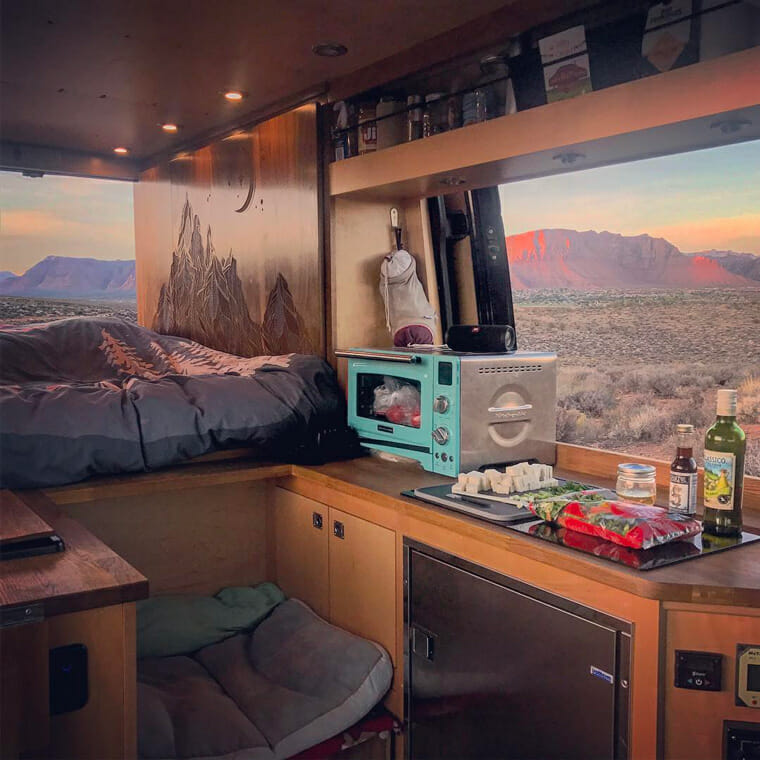 This is a fun way to see progress pictures of van builds from start to finish. The account features all types of vans from low budget vehicles to high-end designs.
Browse through the personal side of van life when looking at the hashtag #vanlifers. Get a glimpse into the world of adventure people living on the road.
This is Kate's favorite hashtag to follow. People tag #vancrush when they have dreamy images of their camper vans to show off. The creator of the hashtag (@van.crush) also features many of her favorites as well.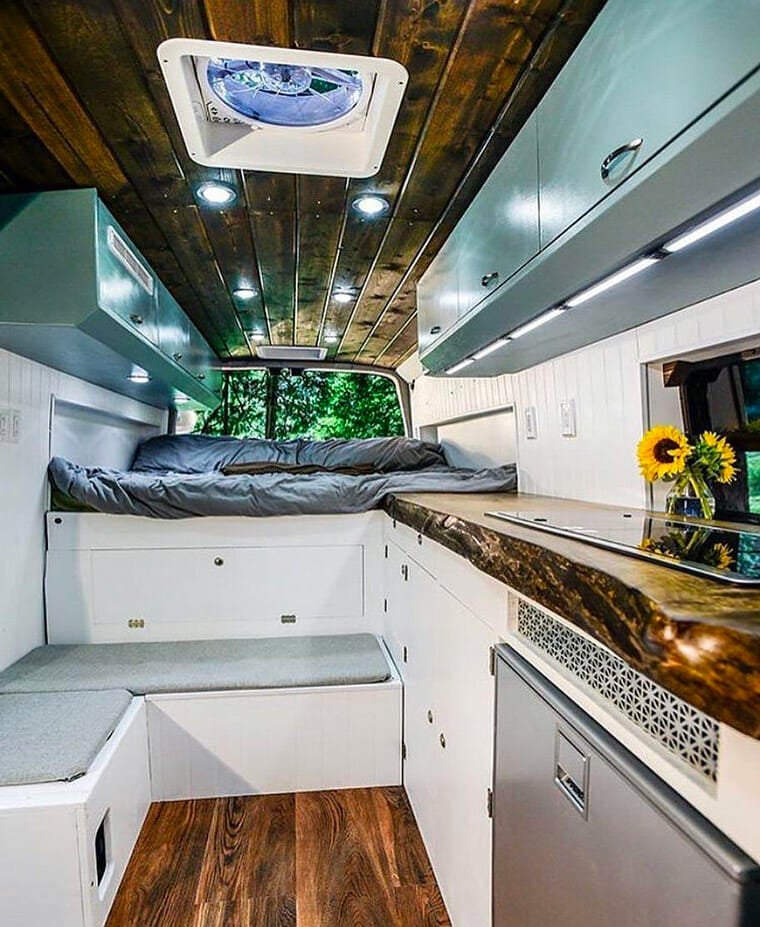 Go here if you want to see a collection of people driving off the beaten path. We like to search van life explorers when we're looking for an intense travel adventure or active destinations.
People using this hashtag like to show off their travels from all over the world. Vagabond means a person who wanders from place to place. By our definition a vanagon is someone who does so in a van!
The campervan hashtag encompasses anyone traveling in a camper. Whether it's a family RV trip, a VW couple or a Sprinter van traveler, you can find it all here.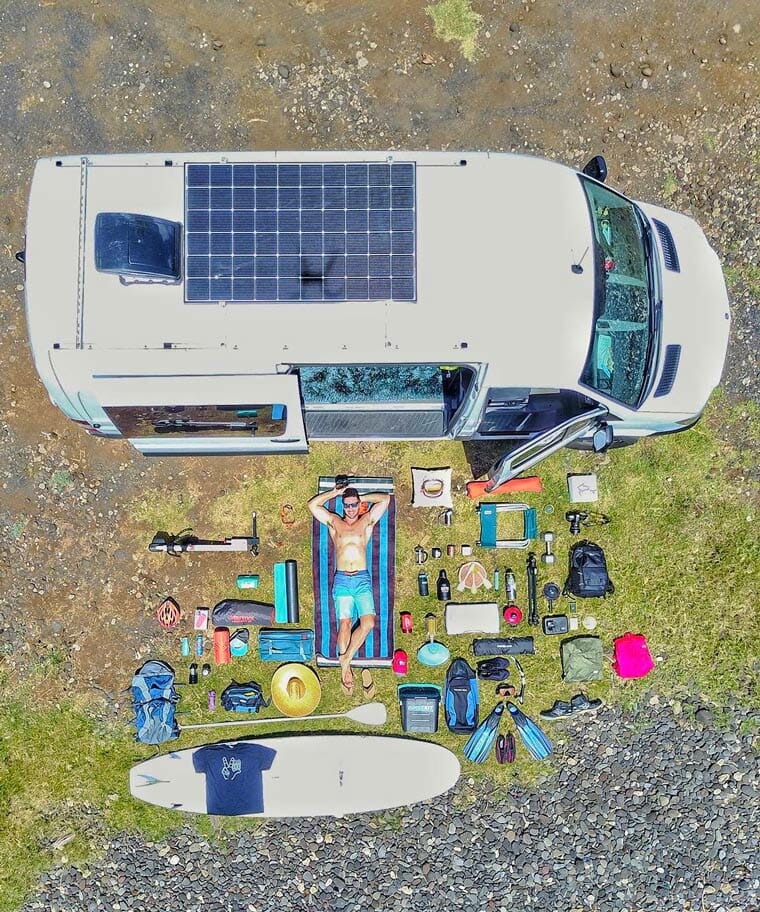 If DIY conversions are your thing, #vanconversion is a good place to start. Peruse through all types of van builds from rustic and shabby chic to clean and modern builds. This is also a great way to find cool layouts and construction ideas.
Just as it sounds, when you visit #homeonwheels you get to see how people live. Get a glance into the comforts (and not so comfortable) aspects of van life. This is a great view of decorations, layouts and lifestyle in a camper.
The van life movement is growing, and you can clearly see that with this hashtag. Skim through the images of people enjoying a life of adventure and you'll surely want to give it a shot yourself.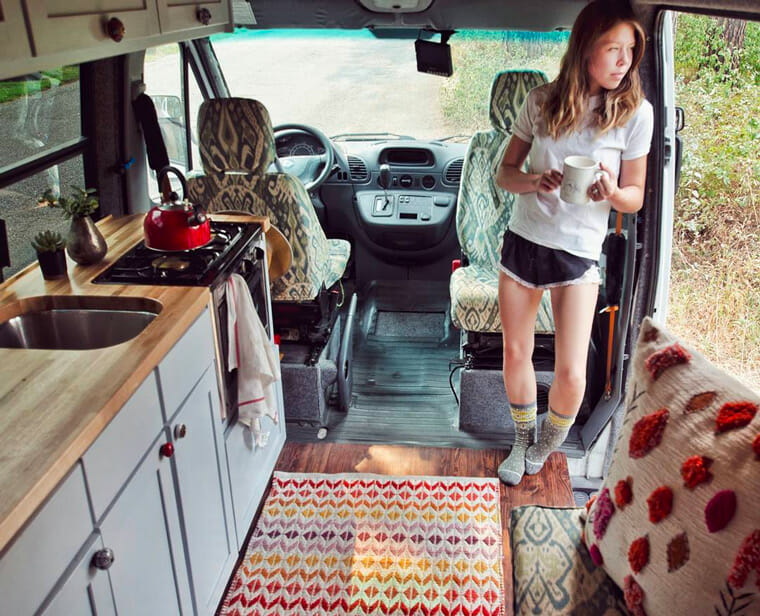 When you scroll through all those idealistic back-door shots on Instagram, chances are they may be tagged #vanlifelocation. Next time you get jealous, take it a step further and hunt down the location of the picture. It's a great way to plan your travels and find unique destinations for yourself.
Lots of people travel with their pooches. When you visit #vanlife dogs you'll get to see all kinds of furry friends that people bring along. Is traveling with a dog hard? We don't think so! Read our post on how to travel with a dog to learn more.
We couldn't resist going in and giving ourselves a little shout-out here! Parked In Paradise is dedicated to helping you get ready for your next road trip adventure. Our website offers information on how to build a van, tips and tricks for living the van life, and a one-stop shop to help you purchase all of the van life essentials!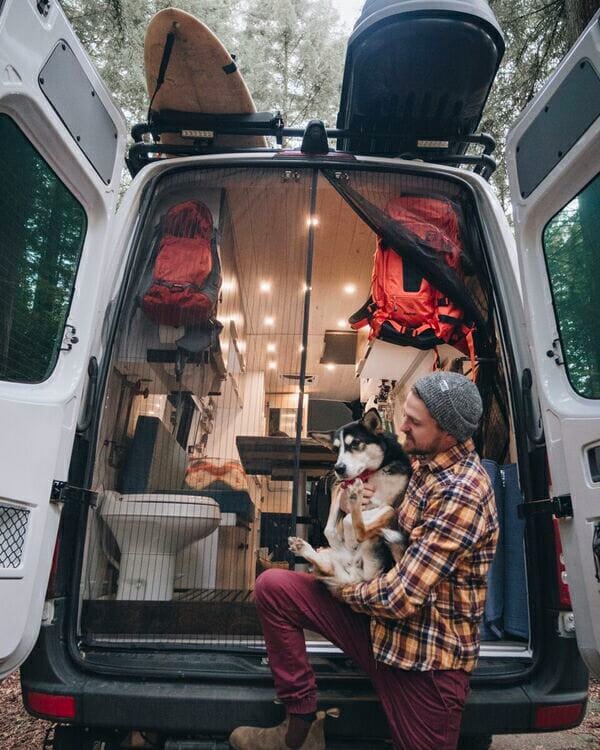 Camper life is not specific to a person living in a van, but much of the content is. This feed covers all types of campers from RV's to 5th wheels to tear drops.
Similar to project van life, you can find all sorts of DIY camper conversions here. We used to browse through this feed to get ideas for our build, and now we look at it because it's fun!
Van life in Europe can be quite different than the Americas, Australia or anywhere else. This is a good place to see where the Europeans go and how their vans differ from others.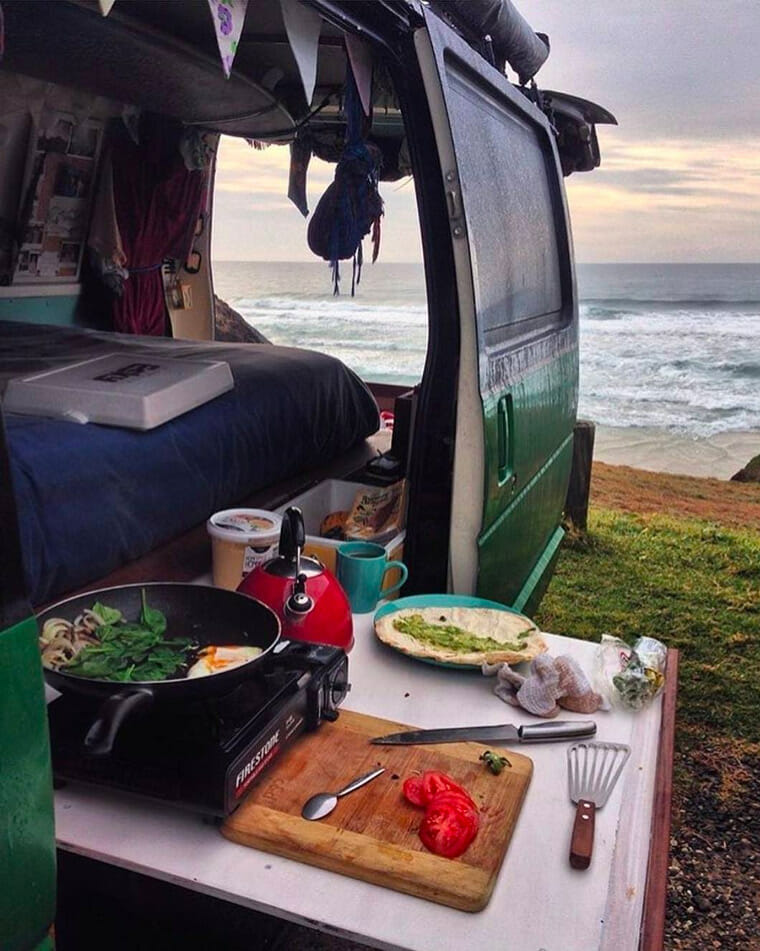 This hashtag was created by a digital magazine by the name of… (you guessed it…) Vanlife Magazine! They cover all sorts of stories and information inspiring you to live the van life.
Searching vanlife journal is the perfect way to get and inside look at living in a van. Here you can find stories of people living on the road and sharing pictures of their cool setups.
Vanlife district has some of the best vanlife photos we've found online. That may be due to the high-quality of the account that shares them. Tag your best photos to get featured on this site.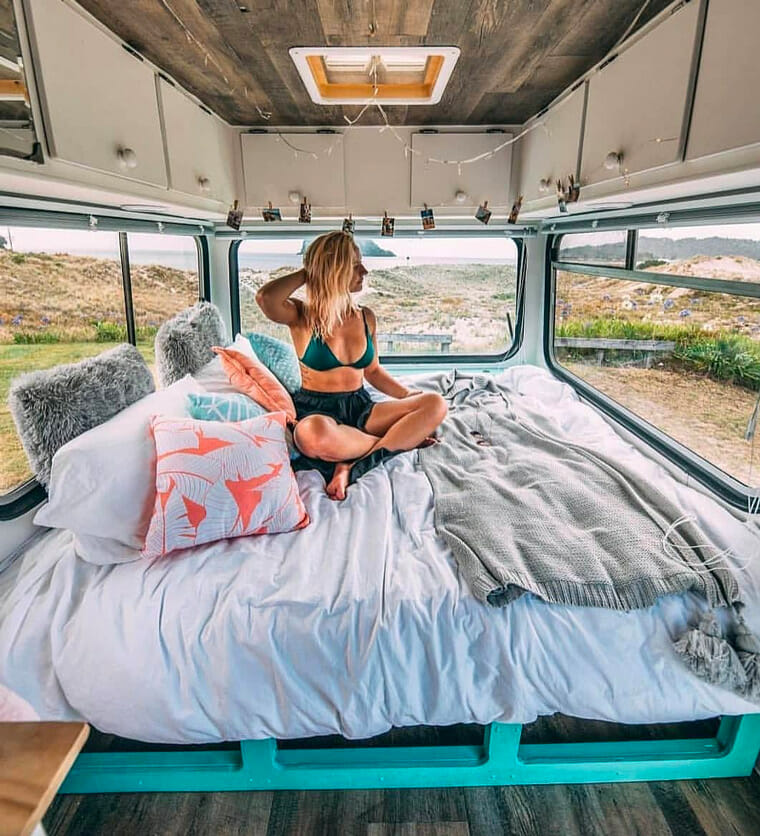 Vanlife dreams certainly makes you want to get away. With scenes from cool outdoor adventures and calm city streets, these vanlifers help you capture the mood of travel.
Ever wonder what it's like to live in a van down under? Now you don't have to guess! Vanlife Australia has tons of cool images of the landscape and the vans that travel there. If you're starting to feel hot, we've got tips and tricks to stay cool when living in a van.
The UK vanlifers get their own caption here. We like to lay back and think about what it would be like living on the other side of the pond sometimes. This hashtag helps bring the vision to life.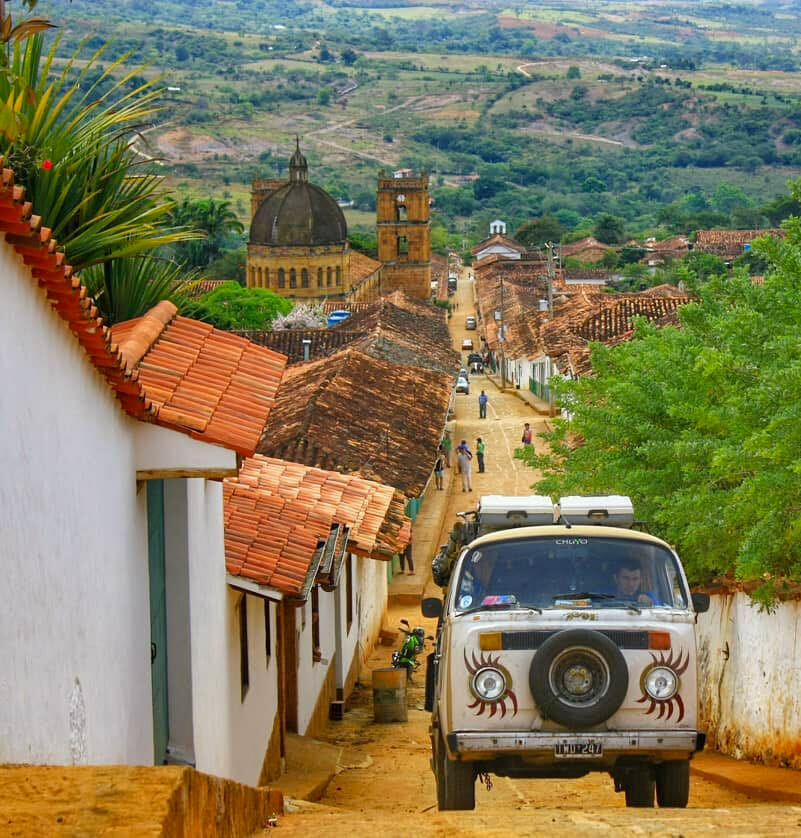 Vanlife does tend to have it's own type of culture and it's hard to explain with just words. Luckily, pictures can help! Scroll through the hashtag #vanlifeculture to find out what we're talking about.
Get an insider look of the vanlife community with the hashtag #vanlifesociety. Many of the images have pictures of people (not just vans!) and give you a feel for the lifestyle.
This account is filled with people who like to take the road less travelled. Most of the pictures display mountains, wilderness and the unknown. This is our favorite type of adventure so of course we check back on that tag often.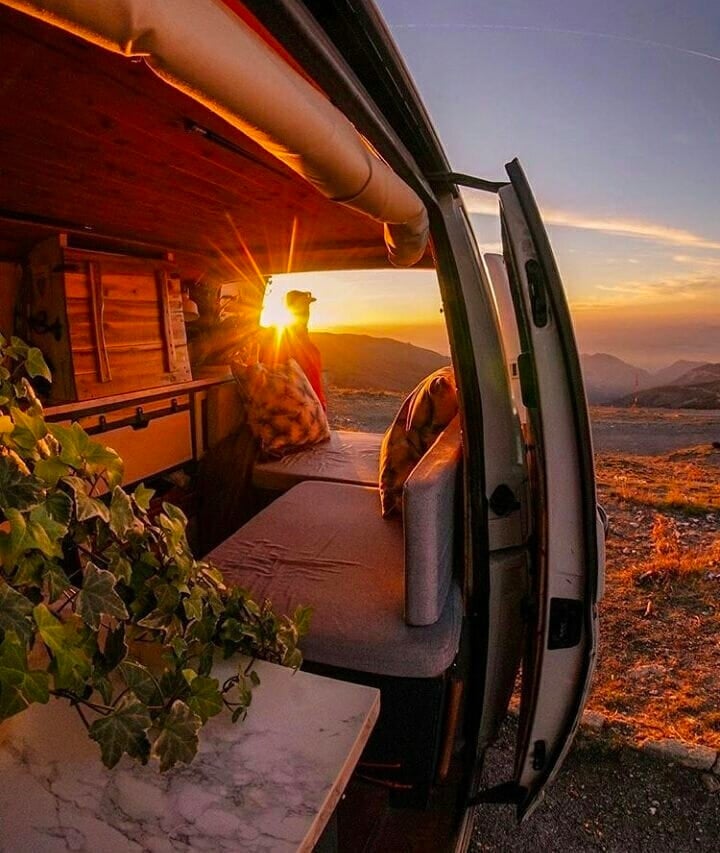 Germany also gets it's own hashtag and there seems to be plenty of vanlifers out there! We love following them through the black forest and drooling over the tasty looking sandwhiches.
#vanlifecamper takes the camper hashtag and narrows it to just vans! It's a fun way to see what everyone else is up to and see where they're headed next.
@vanlifecaptain features high-quality content from vanlifers around the world. This is a fantastic stop for both inspiration and envy. Tag them yourself for a chance to share your own van life story.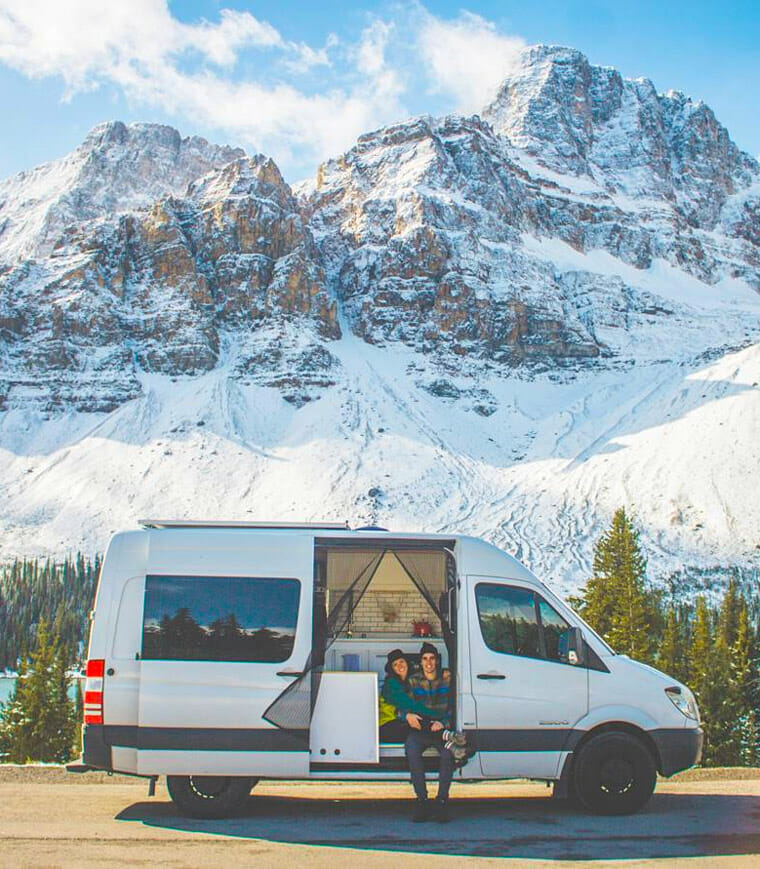 This community focused hashtag shows off the joys of group outings and van life gatherings. People like to use this tag when they meet up with other vanlifers and encourage friends to join in.
It's all about the Sprinter vans with this account. From Mercedes to Dodge to Freightliner you can see all of the build outs here. This is a good account to help you determine how to build out your own Sprinter and find layouts of people who have lived on the road.
Very similar to the #campervan hashtag, you can find all kinds of roadtrippers here. Families, couples and solo travelers all frequent this hashtag to show off their excursions.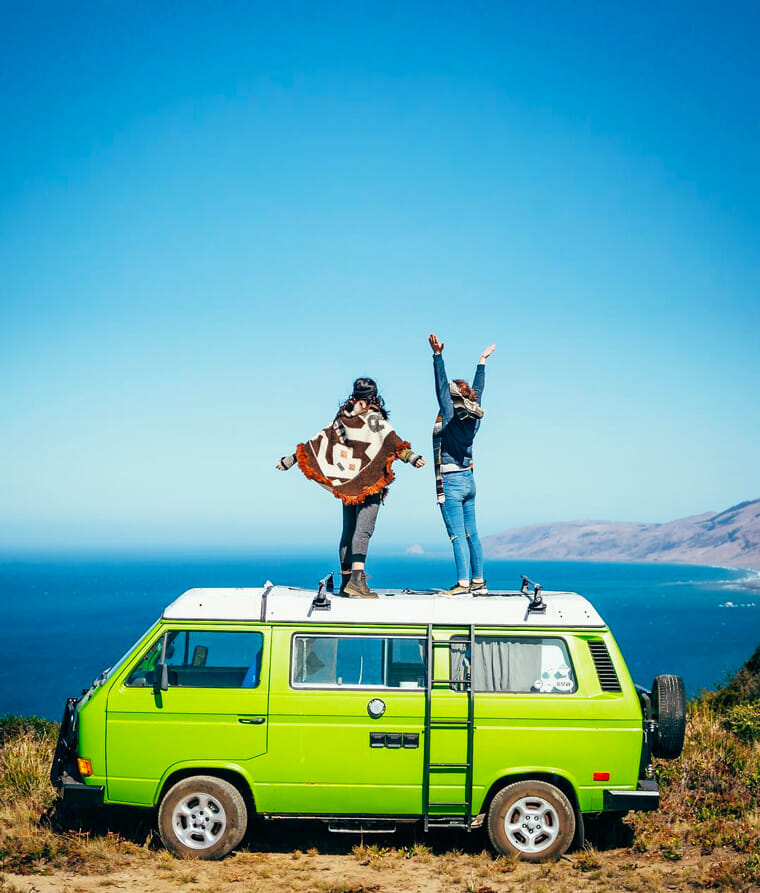 What is campervan culture? To us it's a community of people who want to take more control of their time. People who want to live to work (not work to live!) and have fun while doing it. You can find a whole community of people behind this ideal by searching #campervanculture on Instagram.
You can find some of the sexiest campervans on the internet using this hashtag. Pour over these custom van builds and tag your own if you have one!
This hashtag features a huge collection of campervan photography with some pictures that just look out of this world. It makes for a great brainchild for anyone wanting to hit the road.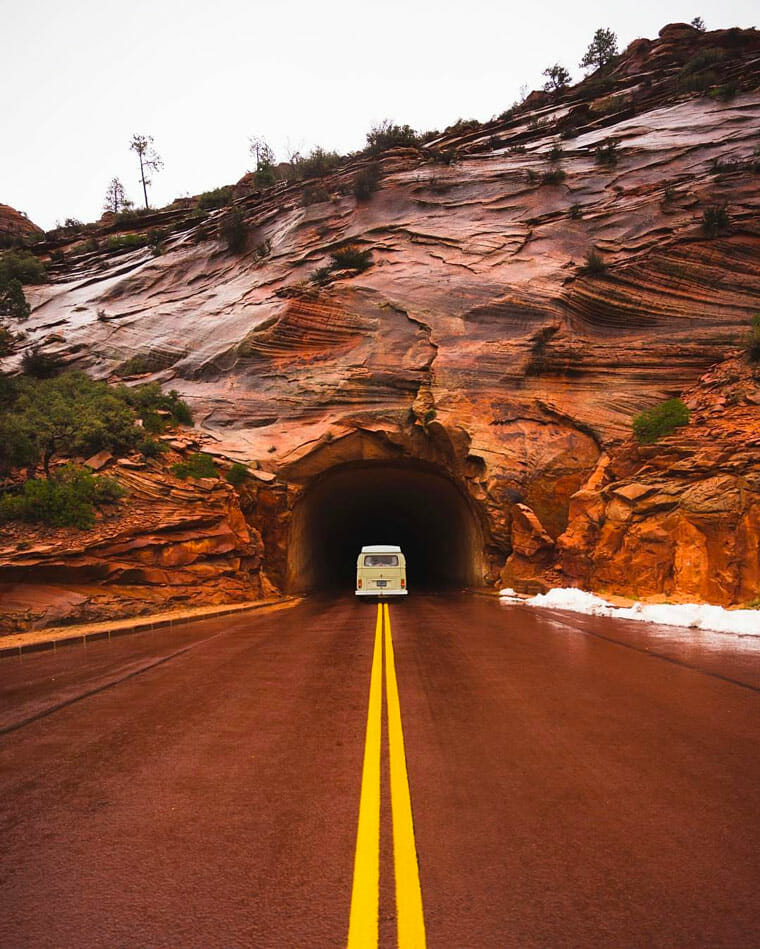 #campervanster is a hashtag that took off just like #vanlifers. People who live in a van come here to post pics of their rig, and document their experiences.
For the fearless campers out there #campervanadventures displays some awesome scenery. This group knows it's all about getting in the backwoods and embracing the spirit of the wild.
A place for all the people van dwelling to come together is #campervanning. This hashtag includes people dwelling in the city, weekend warriors, and adventure mobiles alike.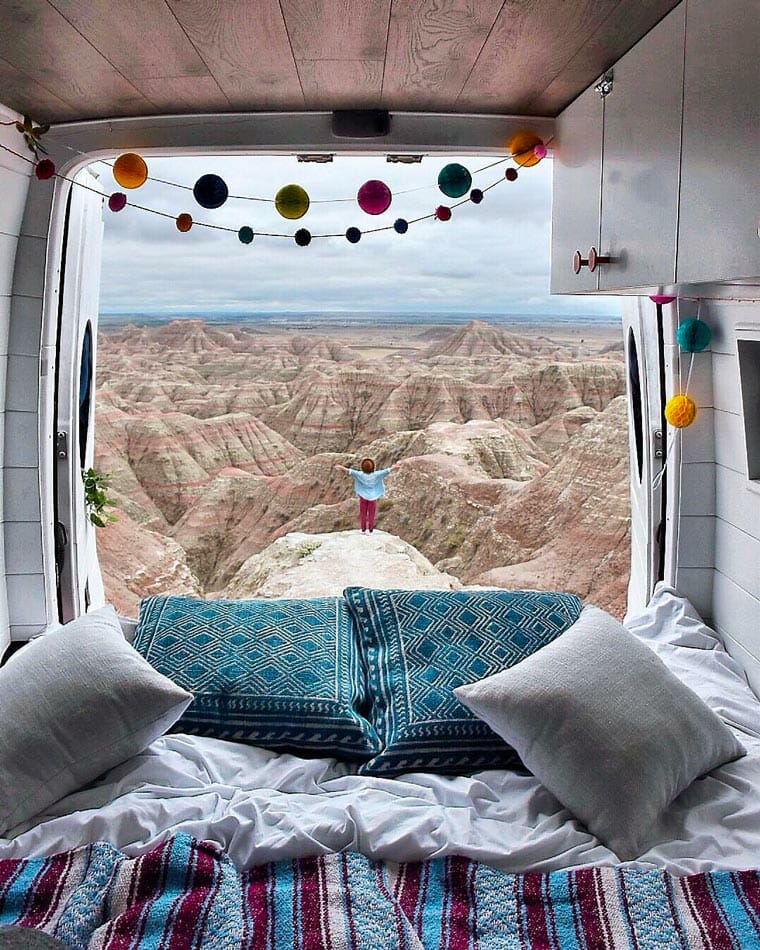 If you're not sure if you're ready to start living in a van, #campervantrip is a place to get ready for the weekend. Skim through the photos here and see if there are any hot spot destinations near you.
The VW lovers need a place to unite, and that place is #vwcampervan on Instagram. You'll find the whole feed filled with mouth-watering images of old and updated VW buses. Need I say more?
When living in a van is your goal, this hashtag is the place to start. We like this tag because you get to open the doors and see what's inside each van. What is it really like to live in a camper? What is the good, the bad and the ugly?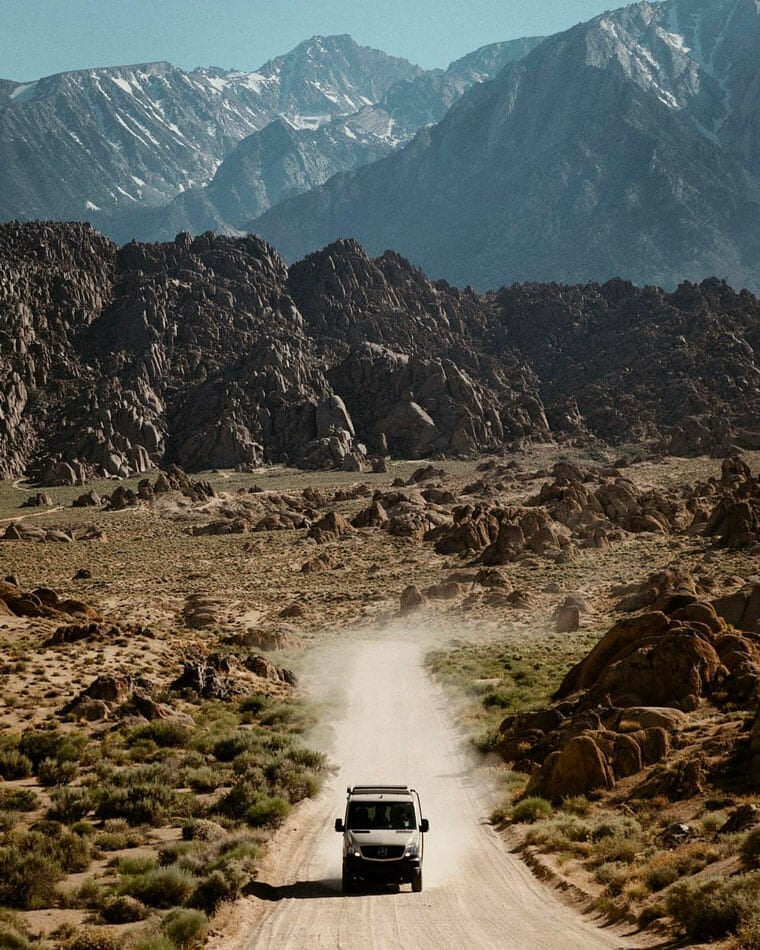 We always get intrigued by sprinter van conversions. With so much space compared to some of the others, it's fun to see how people have decorated. The sprinter van conversion tag is a cool place to find build ideas and think about a future DIY conversion.
This topic covers all types of sprinter vans as well as the DIY conversions involved. We think this is a great place to see everything a sprinter is capable of.
Throwback to the Westafalia days, this is the perfect place to get your fix. See the VW buses in action as well as the ones that are chilled for show.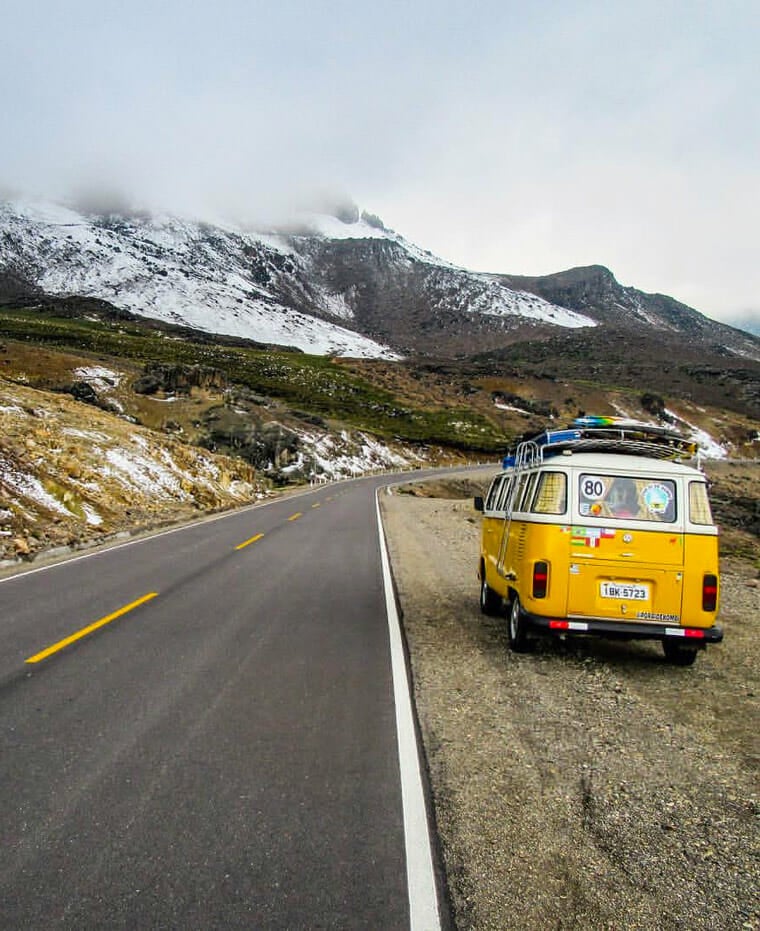 VW vanlife brings together people who like adventure and classic vehicles. We can't get enough of these colorful builds and spontaneous adventures.
Following the trend, VW vans is another place to look if you need more insight about the vanlife. From old to new, you might even catch these buses going on some crazy adventures as well.
Westafalias make a great vehicle for short trips and nostalgia. This hashtag on Instagram puts all of that in one spot so you can admire the travels they take.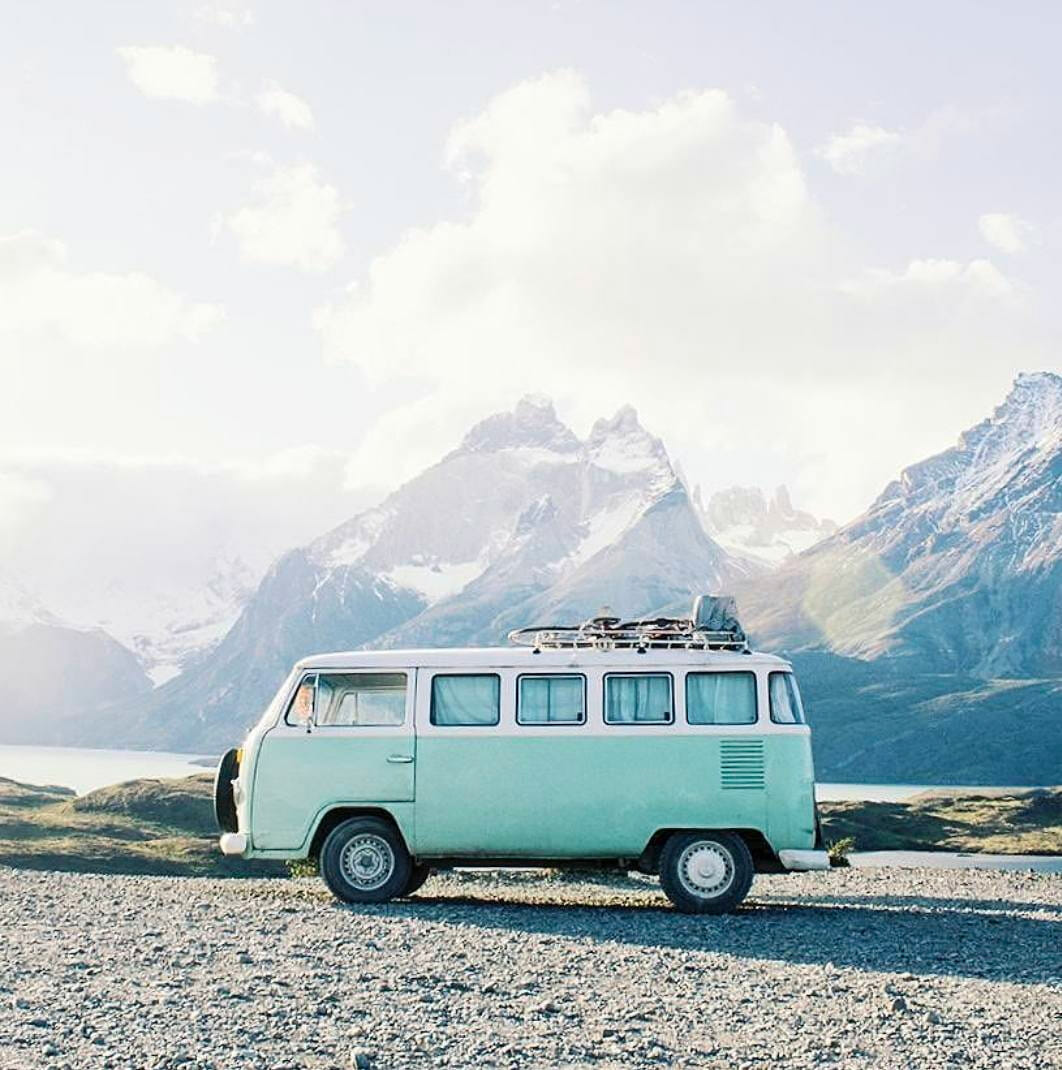 VW Bus does exactly what it says it will and delivers high-quality, exciting images of buses. This is the place to go if you're dreaming of a vw and already rolled through the previous suggestions on our list.
Go-van is not just a hashtag, it's also a blog and online store. We love coming to this website to read stories from other vanlifers and the hashtag is a nice bonus too!
The vanlife revolution is growing and you can see it clearly with this hashtag. Featuring people, families and pets that are all a part of the revolution you can get a good look of what's to come.
We love #vanlifestories because often it will lead you to a blog post or two with a story related to the pic! It's fun to see where people have been and how they're living the van life in their own way.
Believe it or not, #vanlifefitouts gives a great taste of custom campervan conversions. Many of these are professional jobs so you can see a lot of high-quality builds.
If we were to pick a club to be a part of, nothing is better than the #vanlifeclub. He were get to join in with all of the other vanlifers out there and get our daily fix of internet points and entertainment.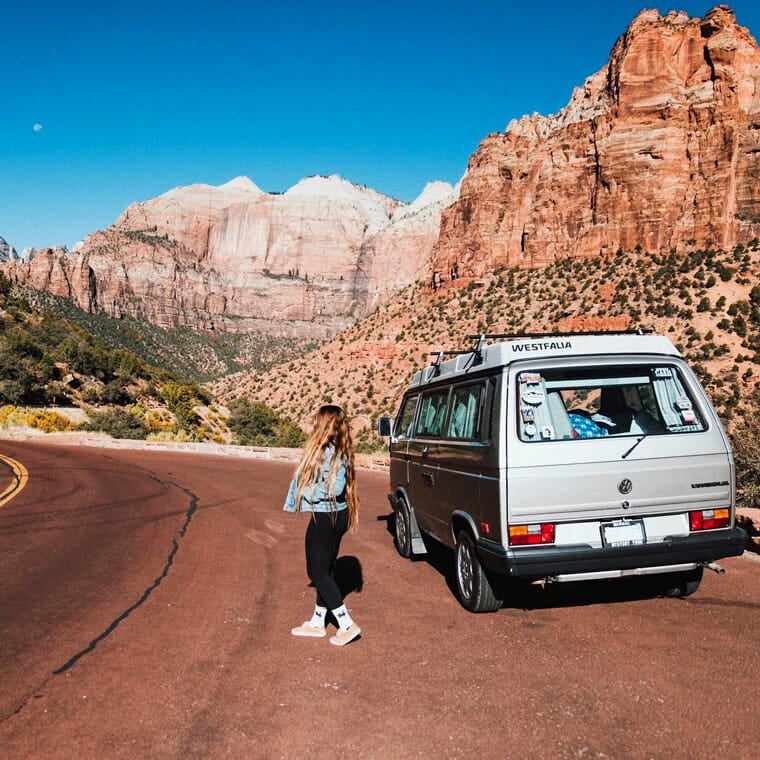 This may not be the lustrous hashtag that you're expecting; but it does feature a lot of independent female travelers. If you are a woman looking to get started with the vanlife, this tag is a great source of inspiration.
"Fill your life with experiences, not things." This is a quote we love to live by and nothing reminds us more than the photos in #vanlife memories.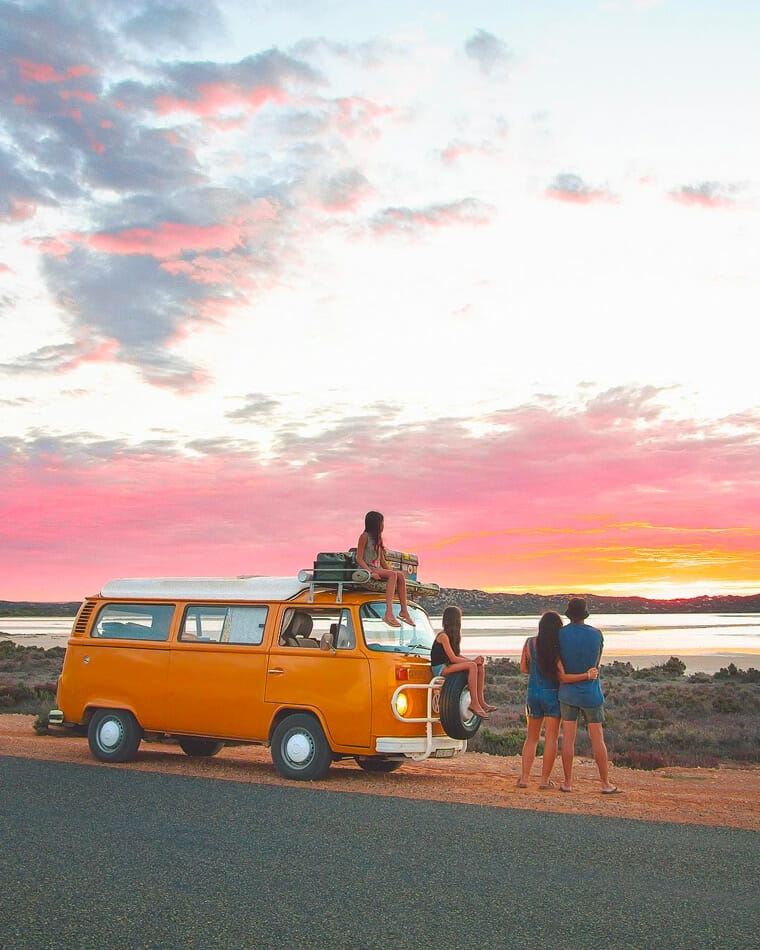 Exactly like it sounds, this hashtag is filled with people posting images of their travels. You won't find a whole lot of interior photos here, but you will find a lot of epic destinations.
Analyze these bad-ass parents and try to figure out how they can do it with kids! We're always fascinated when we see entire families take on the road trip life. They end up making a whole lot out of such a tiny space.