Top 10 Reasons Why People Quit Van Life
By
on
This post may contain affiliate links. As an Amazon Associate, I earn from qualifying purchases. Please read my full disclosure.
We lived in a van for over two years, and during that time, we've had some of the best and worst experiences of our lives.
One thing that nearly all van dwellers have in common is that at some point they quit.
While browsing /r/vandwellers on Reddit, and reading various blogs, you'll find that surviving van life past 1 year is a worthy achievement.
So why do so many people quit van life? After a lot of research, we've gathered up the top reasons people quit van life.
They're Taking A Gap Year
Many people never intended to live in a van for the rest of their lives. Van life is the perfect way to take a gap year after graduating college, transition between jobs, or go on an extended vacation to avoid burnout.
In fact, we only planned on our own van life journey lasting about 6 months!
For a lot of people, once they've itched that travel bug, they quit.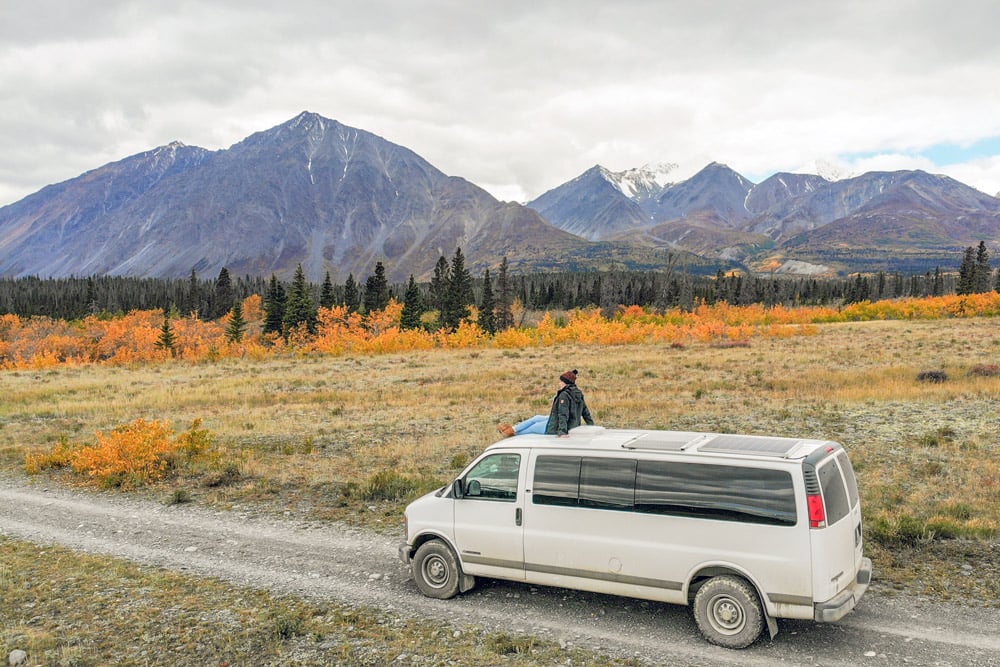 Van Life Gets Lonely
Van life is perfect for introverts, but even the most reclusive travelers get lonely sometimes.
It can be difficult to meet people on the road if you're not regularity attending van life gatherings or stepping outside of your comfort zone.
Apps like The Dyrt can help create a connection with online communities, but nothing is better than hanging out in person.
Running Out Of Money
Sure, van life can be cheaper than renting an apartment. But it can also be a lot more expensive than people think.
Rising gas prices, mechanical issues, the occasional paid campsite and health insurance can add up to much more than some travelers originally intend.
Not everyone is lucky enough to work on the road or score a fully remote position. For some, the stress is too much and it's time to quit.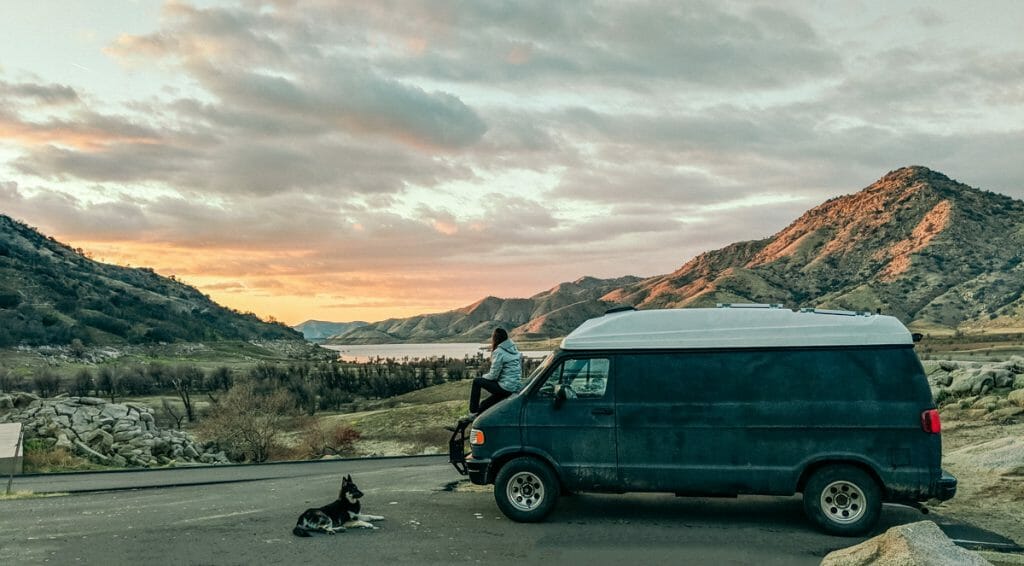 Mechanical Issues Lead People To Quit Van Life
If you're traveling out of a vehicle full-time you WILL run into mechanical issues on the road. Hopefully, you enjoy DIY projects and researching on youtube.
If not, it's worth investing in a AAA or Good Sam Membership.
Fortunately, many mechanical issues are preventable if you're keeping tabs on your vehicle like regularity inflating the tires, changing the oil, and checking belts and hoses.
Health Insurance Is Complicated
If you thought the healthcare system was hard to navigate at home it's even more of a nightmare on the road.
There's no easy way around it, rates are expensive and oftentimes they only work in the state where you live.
Ultimately, there are few alternatives to this problem. Personally, we are insured through our home state's healthcare exchange (Obamacare) and we've had to make a few cross-country trips back home to see a doctor.
Private group plans are worth looking into such as TheHealthShareLady.com but we cannot vouch for their services. Some travelers have found faith-based organizations that offer group rates.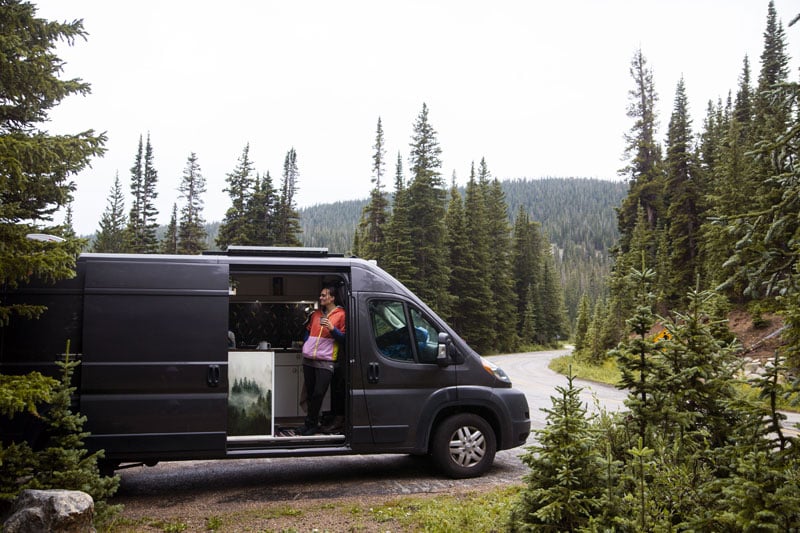 Van Life Is Uncomfortable
Despite what you see on Instagram, living in a van is not always the most comfortable experience.
Unless you're traveling in a decked out Mercedes Sprinter Van, chances are good that your experience is going to feel more like a long camping trip.
Bugs, smells, lack of proper restroom facilities, and a teeny tiny kitchen are all going to add to the stress. The uncomfortable feeling builds over time and soon you may find yourself checking into an Airbnb for the weekend to recharge.
Outside Pressure To Quit Van Life
There are two camps when you tell someone that live in a van. Some people think that it's amazing and want to do it themselves. Others view you as homeless.
Sometimes your friends and family will think that it's a great idea until time stretches on. Then it turns into:
"When are you going to get a real job?"
Either way, it takes a special type of personality to detach from society. Overtime, the negative thoughts can flood in and cause you to quit van life.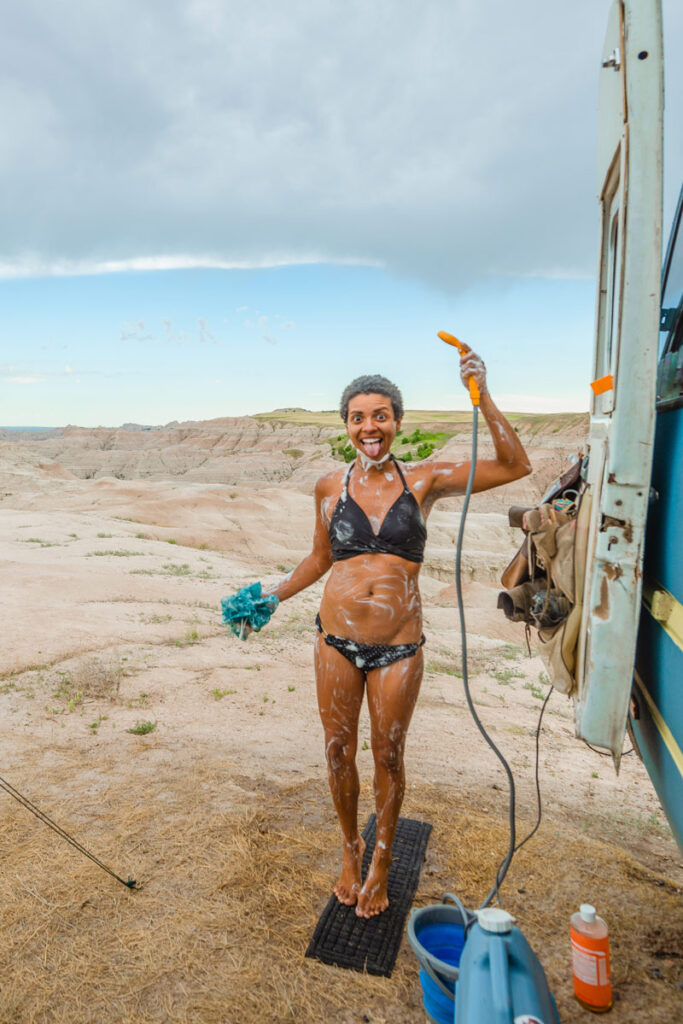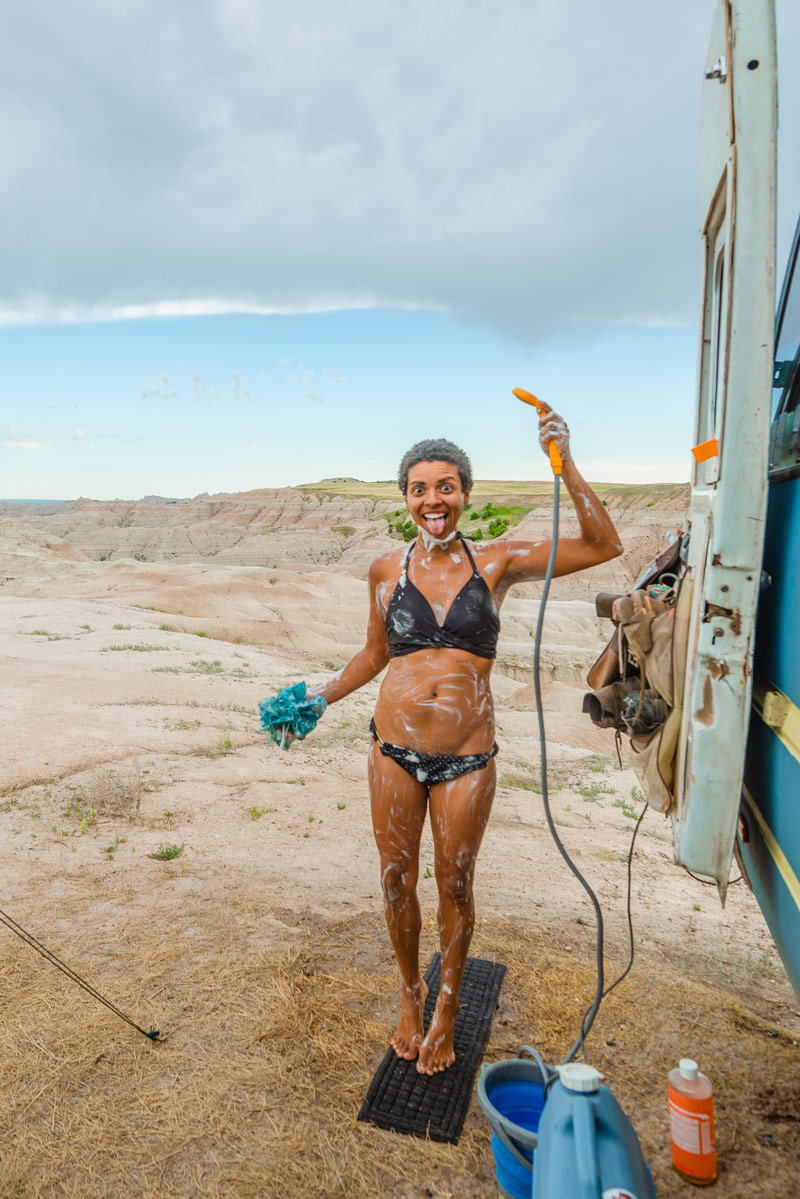 The Bathroom Situation
Not all travelers are lucky enough to do have van life showers. In fact, some don't even travel with camping toilets.
Finding public restrooms gets old fast, and they're not the cleanest way to exist.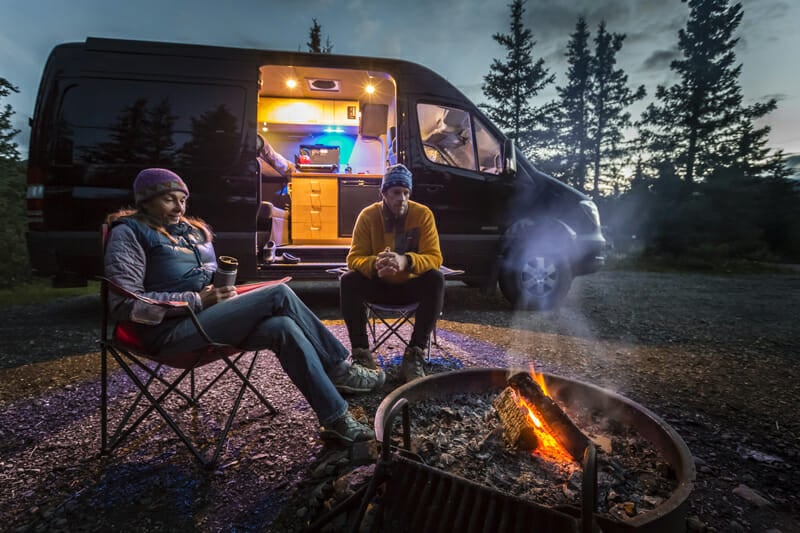 Relationships
If you're traveling with a significant other, there's going to be a lot more strain on your relationship than you would have in a traditional home.
For one, there's no where to go if you end up in a fight. Either you figure it out, or someone is going to have to leave the vehicle and go for a long walk.
Van life is a make it or break it point in many couple's relationships.
Fatigue
Finding a new place to sleep at night is exciting the first 10 times. Not so much after your 100th day in a row.
Van life fatigue is real.
Re-filling water, finding a shower, going to the Laundromat, cooking on a one-burner stove, stocking up on groceries 3x per week all get old fast.
I think the number one reason people quit van life if the fatigue that sets in after you've been on the road for several months.
Making friendships with other travelers and taking the time to re-charge at a family member's house, or hotel are all good ways to combat the drudgery of a tiny camper.
Overall, it's good to remember why you decided to live in a van in the first place.
You Might Also Like: