National Parks In Connecticut – What to See
By
on
This post may contain affiliate links. As an Amazon Associate, I earn from qualifying purchases. Please read my full disclosure.
With coastal cities, small towns, and museums filled with centuries-old ships to explore, Connecticut is a fun place to visit if you enjoy strolling through history.
This New England state is densely populated, but there are still plenty of green spaces and outdoor activities to enjoy. There are no National Parks in Connecticut.
However, there are two affiliated sites run by the National Park Service which can give you ample opportunity to spend time in nature nature. There are also three National Trails that pass through Connecticut.
Connecticut National Park Affiliated Sites
The Last Green Valley National Heritage Corridor
Weir Farm National Historic Site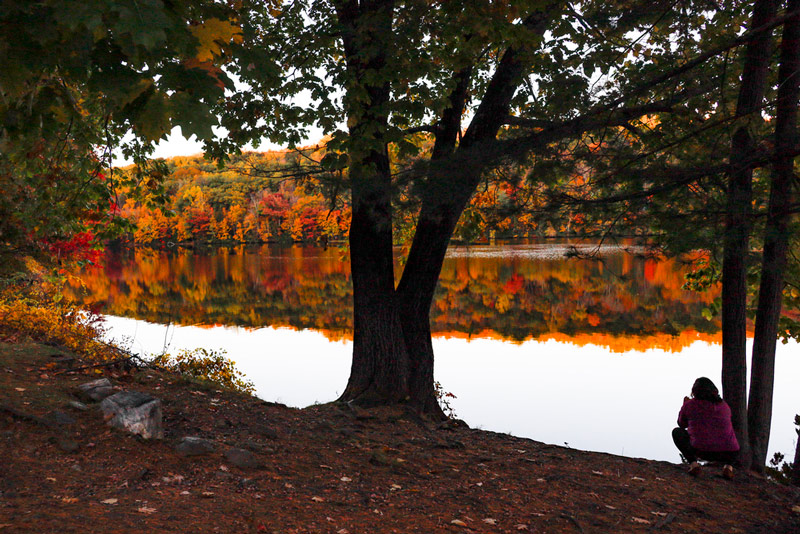 The Last Green Valley National Heritage Corridor
When it comes to Connecticut landmarks, few are as popular as the Last Green Valley National Heritage Corridor. Located in beautiful Danielson, CT, The Last Green Valley is a visually striking location everyone in the family is sure to enjoy.
The area was designated to be preserved for public uses as it is one of the lone remaining sections of greenery that extends along the corridor that stretches between Boston and the nation's capital. This corridor sweeps through an incredible 35 towns.
In fact, it leads from northern Connecticut all the way to the central part of Massachusetts. All in all, this historic corridor covers more than 1,100 square miles.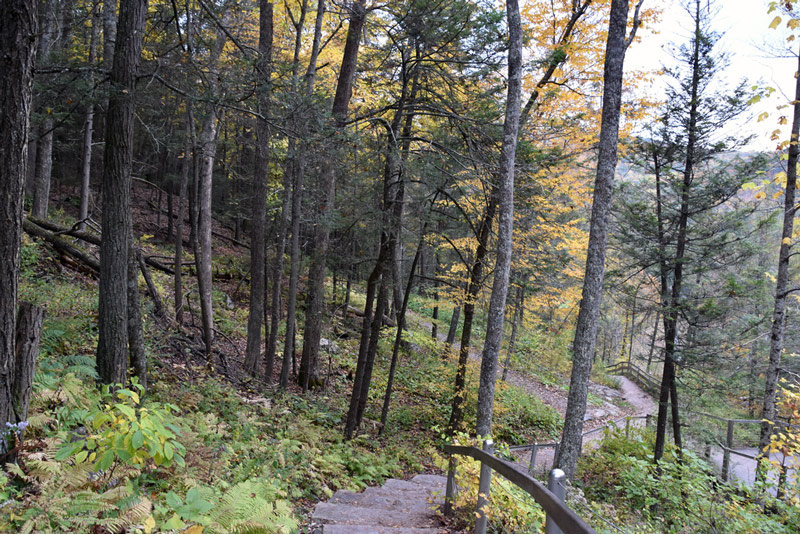 Nature lovers will be happy to know more than three-quarters of this land consists of farmland and forests.
Embark on an adventure through The Last Green Valley National Heritage Corridor for yourself and you will find this gorgeous landscape is chock full of eye candy and opportunities to take in all that nature has to offer.
There are amazing rivers, all sorts of wildlife, scenic views, lovely town centers, mill villages and so much more. This is your opportunity to enjoy rural New England at its finest. Be sure to bring along a camera so you can take plenty of snapshots of the unique rural character of Connecticut and Massachusetts.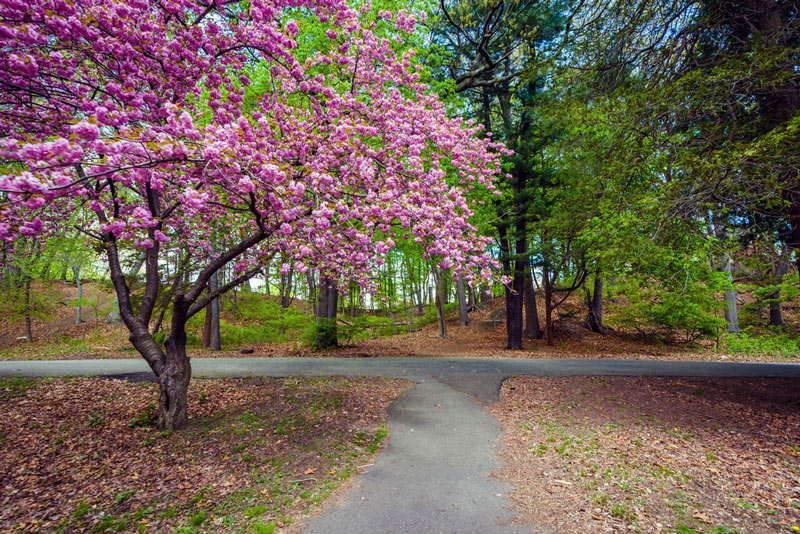 The Last Green Valley is made possible by a non-profit, membership-supported stewardship group. These altruistic individuals help care for the corridor, ensuring it looks amazing, is as safe as possible to traverse and can be enjoyed by generations to come.
It is particularly interesting to note this corridor was established in early November of 1994, meaning it is merely 26 years old. Most people are surprised to learn the valley is around half the size of the famous Grand Canyon National Park.
Furthermore, this unique site is ten times as large as the largest national park in the region, dubbed Acadia.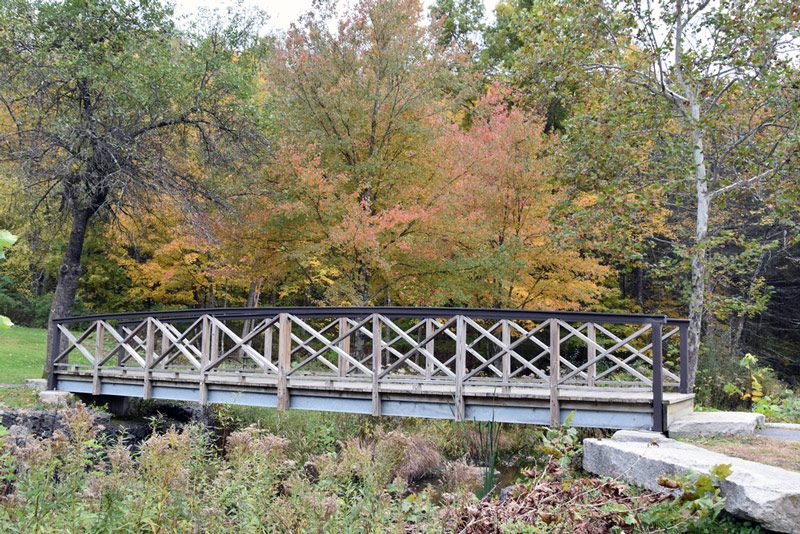 Those who live in New England's most populous four urban areas are conveniently positioned within an hour or less of The Last Green Valley. In short, the valley is somewhat of a rural island positioned in a sea of urbanity, making it all the more special.
Check out this wondrous natural site for yourself and you will have access to well-maintained hiking trails, vast open spaces, bird watching opportunities, forests, farms and truly amazing views worth capturing with pictures as well as video.
Weir Farm National Historic Site
Weir Farm, nestled in peaceful Ridgefield and Wilton, Connecticut, is a National Park for Art meant to preserve the life, work and accomplishments of Julian Alden Weir as well as other artists who spent time at this scenic locale.
Examples of such artists include but are not limited to John Singer Sargent, Childe Hassam, John Twachtman and Albert Pinkham Ryder.
Weir is one of the country's most celebrated impressionist artists. Located at 735 Nod Hill Rd. in Wilton, CT, Weir Farm spans 68 acres. The site is managed by the National Park Service.
Perfectly positioned amidst gloriously beautiful woods nestled between waterways and spacious fields, this site is certainly deserving of its "Great, Good Place" nickname bestowed by Weir himself.
Even if you are only slightly interested in American Impressionism or art in general, you will appreciate the jaw-dropping beauty of this site. Take a trip to the Weir Farm for yourself and you will find more than just eye candy. The site is dedicated to preserving the work and life of Weir.
Here, you will find Weir's studios, his home and a large segment of the landscape still intact. In fact, many consider this site to be one of the country's finest remaining American art landscapes.
Additional attractions on the farm include an informative visitor center and a movie documenting Weir's life and artistic works. If you are an artist or if anyone in your family is an artist, you are sure to draw inspiration from this highly unique site.
A large part of the appeal of the Weir Farm is available to explore it on your own. The site's parking lot and park grounds are open from sunrise to sunset on a daily basis across the entirety of the year.
Embark on an adventure through Weir Farm using maps and brochures, enjoy a self-guided tour and you will agree it is one of the more intriguing sites in all of Connecticut.
Pets
We would be remiss not to mention that dogs are welcome at Weir Farm. Bring along your pooch or several furry friends, seize the opportunity to explore the 110 acre network of sprawling hiking trails conveniently positioned next to the farm and the experience is sure to prove indelible in your mind's eye.
National Trails In Connecticut
Appalachian National Scenic Trail
New England National Scenic Trail
Washington-Rochambeau Revolutionary Route
National Parks In The Surrounding Area