National Parks In Massachusetts
By
on
This post may contain affiliate links. As an Amazon Associate, I earn from qualifying purchases. Please read my full disclosure.
Massachusetts is the most populated state in New England. It played a big role in the Industrial Revolution, American Revolution, and politics. This is the place to go if you're a history buff who wants to take a look into the past and learn more about our nation's early days.
When it comes to outdoor adventure, there are no National Parks in Massachusetts. But there are 18 historic sites, seashores, and recreation areas affiliated with the National Park Service.
Massachusetts National Recreation Areas & Seashores
Boston Harbor Islands National Recreation Area
Cape Cod National Seashore
Massachusetts National Park Historic Sites
Adams National Historical Park
Blackstone River Valley National Historical Park
Boston National Historical Park
Boston African American National Historic Site
Essex National Heritage Area
Frederick Law Olmsted National Historic Site
John Fitzgerald Kennedy National Historic Site
John H. Chafee Blackstone River Valley National Heritage Corridor
Longfellow House Washington's Headquarters National Historic Site
Lowell National Historical Park
Minute Man National Historical Park
New Bedford Whaling National Historical Park
Salem Maritime National Historic Site
Saugus Iron Works National Historic Site
Springfield Armory National Historic Site
The Last Green Valley National Heritage Corridor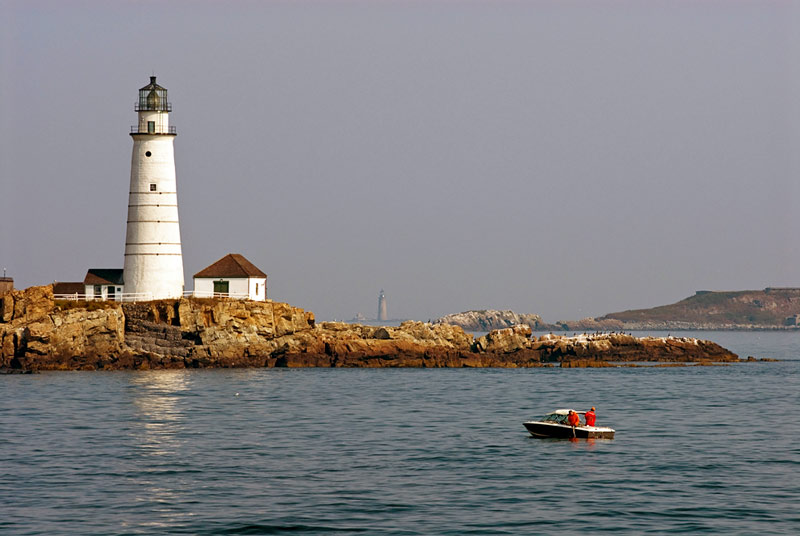 Boston Harbor Islands National Recreation Area
The Boston Harbor Islands National Recreation area is a large site in eastern Massachusetts that consists of 34 islands and peninsulas. Located 10 miles from downtown Boston, it beckons visitors with hiking, swimming, boating, fishing, birdwatching, picnic areas and educational programs.
One of the most prominent features in the area is the Boston Light, the oldest American lighthouse still in use, and Fort Warren, a facility for the Civil War.
Of the park's 13 islands in Boston Harbor, six are accessible by ferry at Hingham and Boston. Visitors may also arrive by private vessel. Spectacle and Georges are considered the principal islands. Peddocks, Bumpkin, Grape and Lovells Islands are ideal for camping.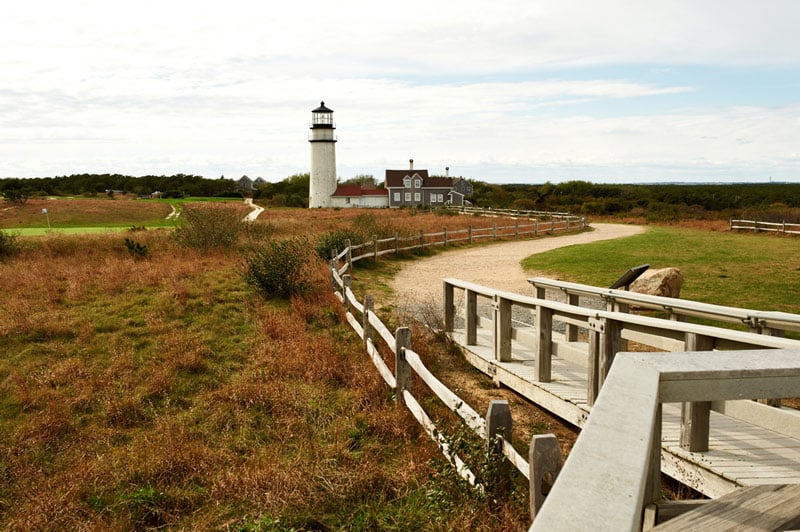 Cape Cod National Seashore
Located 20 miles east of Hyannis, Massachusetts is Cape Cod National Seashore. This park's five beaches, lighthouses and cranberry bogs entice visitors.
Visitors interested in the natural world may spot any number of over 450 species of birds, fish, reptiles, mammals and invertebrate animals. The federal government protects 25 species here, including the piping plover.
Some popular things to see include the Captain Edward Penniman House, which is a wood dwelling of 2 1/2 stories built in 1868. Lighthouses first appeared on Cape Cod in the 1830s, and now visitors can see some subsequent ones by visiting Eastham. Three more in Provincetown are on view just by walking across the sand.
Boston National Historical Park
History comes alive at the Boston National Historical Park covering 42 acres. Tourists can walk the grounds of Bunker Hill, the site of the first major battle of the Revolutionary War.
Visitors looking for a challenge can climb 294 stairs to the top of the Bunker Hill Monument.
You can learn more about our nation's history at the Bunker Hill Museum. The Charlestown Navy Yard, which opened in 1800, is the berth for the never-defeated USS Constitution.
Get more insights into history at the Paul Revere House and Fanueil Hall, a building noted for its early political rallies and debates as well as for its market.
John Fitzgerald Kennedy National Historic Site
Opened in 1969 to honor our nation's 35th president, this nine-room home at 83 Beals Street in Brookline was the birthplace of John F. Kennedy.
Family furnishings, photos and memorabilia collected by his mother Rose Fitzgerald Kennedy fill the site. In 1966, she re-arranged the home to look as it did in 1917 when he was born.
At the Visitor Center, people can see a film, and later they can tour more of Brookine at their leisure. This site is closed until the Spring of 2022 to complete renovations to the Visitor Center.
Longfellow's House Washington's Headquarters National Historic Site
For nine months between 1775 and 1776, George Washington occupied the house now known as Longfellow's National Historic Site as he put together strategies for the Continental Army.
Henry Wadsworth Longfellow lived here for over 45 years, during which time he wrote many famous poems. Longfellow decedents, who occupied the home from 1837 to 1950 were collectors, so the home is filled with art from several continents as well as furniture, textiles, clothing, toys and tools.
Books in many languages line the shelves of the library, and the formal garden is a restoration of the one that once stood there.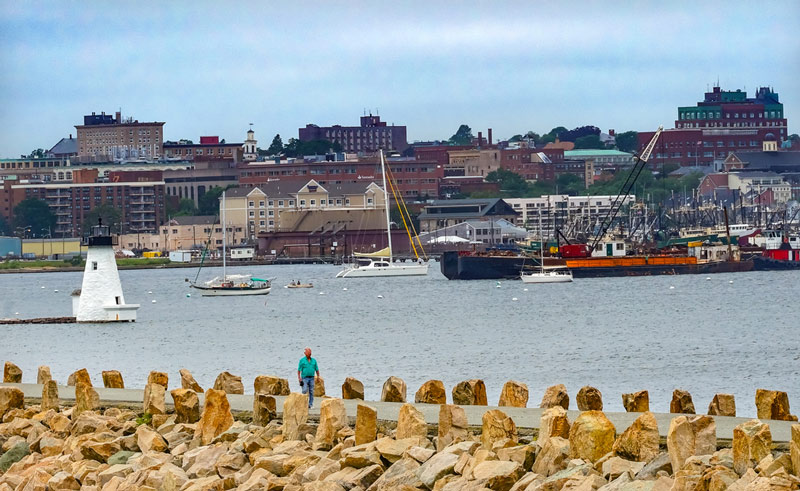 New Bedford Whaling National Historic Park
The New Bedford Whaling Museum is a gold mine of information and artifacts related to whaling. Its ongoing exhibits highlight New Bedford past and present. The Rodman Candleworks building for example, spent decades making candles using sperm oil. These bright, long-lasting, luxury candles outperform tallow ones.
Another park attraction is Seamen's Bethel. Still an active church, it was dedicated in 1832 to meet the spiritual needs of seamen. You can walk down the Centre Street for an idea of what the bustling whaling district was like.
At 54th Massachusetts Volunteer Infantry Plaza, honor goes to the African American men of New Bedford who fought in the Civil War.
Springfield Armory National Historic Site
Though the Springfield Armory ceased making firearms in 1968, its opening in 1794 as the nation's first armory means that it has a rich history. On view at the Visitor Center is a fraction of the approximately 10,000 pieces in its collection.
The Organ of Muskets display made up of 647 Model 1861 Rifle Muskets is always a topic of conversation. The M1 rifle was manufactured at the armory and first test fired there in July, 1937. Many variations followed.
Visitors can also check out the Commandant's House, which was built in 1847 and in use by armory heads until 1968.
National Trails In Massachusetts
Appalachian National Scenic Trail
New England National Scenic Trail
Washington-Rochambeau Revolutionary Route
National Parks In The Surrounding Area