National Parks In Delaware – What to See
By
on
This post may contain affiliate links. As an Amazon Associate, I earn from qualifying purchases. Please read my full disclosure.
Delaware is a beautiful state with riverfront restaurants, historic districts, and sandy beaches leading up to the Atlantic Ocean.
There are no National Parks in the State of Delaware.
However, there are four areas affiliated with the National Park Service. These sites serve as a place of historical significance for the area.
Delaware National Park Affiliated Sites
Chesapeake Bay
First State National Historical Park
Captain John Smith Chesapeake National Historic Trail
Washington-Rochambeau Revolutionary Route National Historic Trail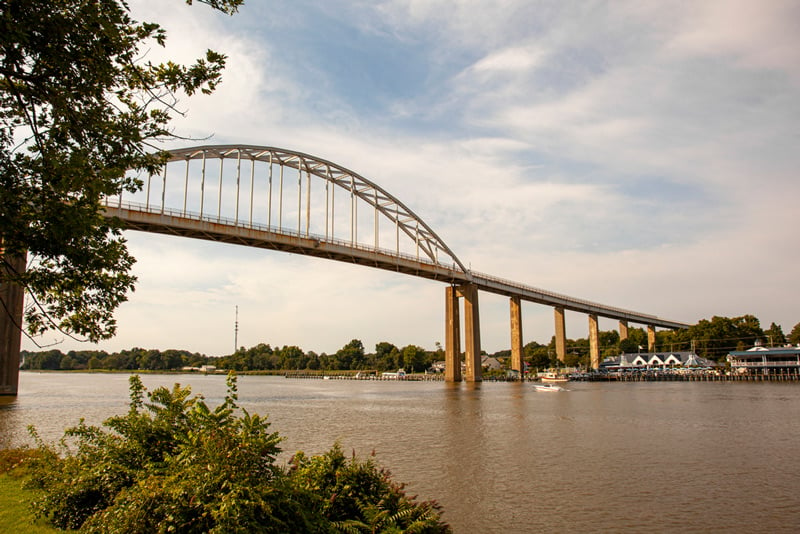 Chesapeake Bay
Chesapeake Bay is the largest estuary in North America. The National Park Service has a presence in this 64,000 square mile watershed in Delaware, Washington DC, Maryland, New York, Pennsylvania, Virginia, and West Virginia.
Popular activities in Chesapeake Bay include kayaking, crabbing, fishing, touring lighthouses, and viewing wildlife. Some animals to watch for include the lion's mane jellyfish, mitten crab, bald eagle, tundra swan, and lynx.
If you prefer to stay on land, here are also many trails to explore and museums to visit. There is much history here and many ways to learn more about it. Geocaching is another great way to find new places in Chesapeake Bay.
Watch for special events and activities put on by the National Park Service, as this is a great way to get the whole family out in nature.
First State National Historical Park
First State National Historic Park is comprised of seven separate sites that are located throughout the state of Delaware. Each site has its own welcome center where you can stop and gather information about the history of the area and find out what activities are available.
At first state, you can learn about the early settlers who came to Delaware, the struggles they faced, and the important role that Delaware played in becoming the first state and helping to establish the nation.
Every site has special seasonal events. Watch the calendar for details and also be sure to check hours for specific sites before visiting, as these change with the season.
The different sites include Brandywine Valley, Fort Christina, Old Swedes Church, New Castle Court House Museum, John Dickinson Plantation, Ryves Holt House, and The Dover Green.
Places to see at the First State National Historical Park include burial grounds, rolling hills and wooded areas for exploring, forts, churches, museums, plantations. And of course, the place where Delaware become the first state to ratify the US Constitution.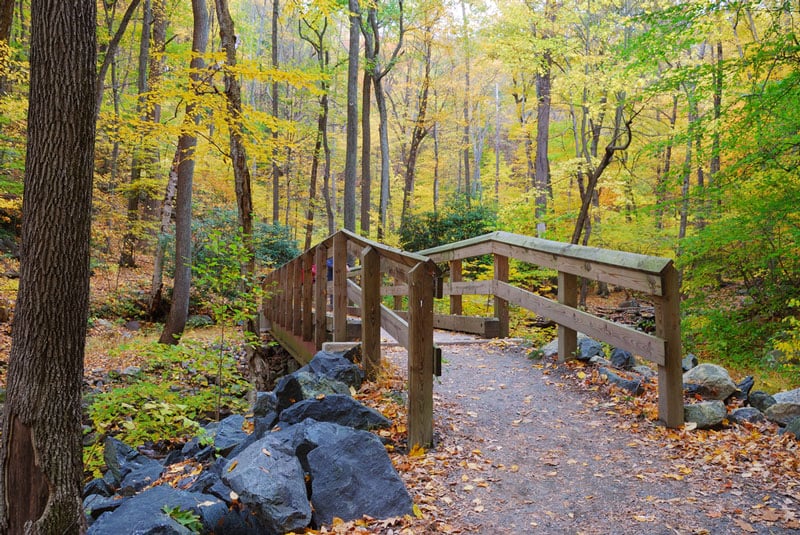 Captain John Smith Chesapeake National Historic Trail
When Captain John Smith explored Chesapeake Bay between 1607 and 1609, he and his crew mapped close to 3,000 miles of rivers and the Bay. They also documented American Indian communities they met along the way.
The documentation completed by Smith and his crew is pretty incredible and gives us great insight into what life was like at the time.
There are many ways to enjoy the Captain John Smith Chesapeake National Historic Trail, which stretches through Virginia, Maryland, Delaware, Washington DC, Pennsylvania, and New York.
Visit Historic Jamestown Island, go sailing, or kayaking or canoeing on one of the water trails associated with the trail. Watch for wildlife, hike, and learn more about history.
There are a large number of individual sites associated with the 3,000 mile trail. Each one has specific operating hours, fees, and details.
Washington-Rochambeau Revolutionary Route National Historic Trail
The Washington-Rochambeau Revolutionary Route National Historic Trail follows the largest troop movement in the American Revolution. It emphasizes the essential role the French played in the war.
This trail spans through Maryland, Rhode Island, Connecticut, New York, New Jersey, Pennsylvania, Delaware, Maryland, Virginia, and Washington DC.
The trail includes a variety of national, state, local, and private parks that all have a little piece of the history. The troops moved by water and land, providing various opportunities for recreation for visitors today.
An interactive map is available, with a huge number of sites along the entirety of the trail and several sites available for visiting in Northern Delaware.
There are a many historic homes to visit along the route, as well as taverns, an old army hospital, French army campsites, Continental army campsites, and Continental army landing sites.
National Parks In The Surrounding Area