National Parks In New Hampshire – What to See and Where to Stay
By
on
This post may contain affiliate links. As an Amazon Associate, I earn from qualifying purchases. Please read my full disclosure.
When it comes to outdoor adventure, New Hampshire is characterized by the White Mountains, large swaths of wilderness, and miles of hiking trails. The area is ripe with wildlife and dense forests.
New Hampshire makes a great escape for people living in New England who want to get a weekend away from the busy city life.
There are no National Parks in New Hampshire. But, there are two locations that are affiliate sites maintained by the National Park Service.
New Hampshire National Park Affiliated Sites
Saint-Gaudens National Historical Park
Appalachian National Scenic Trail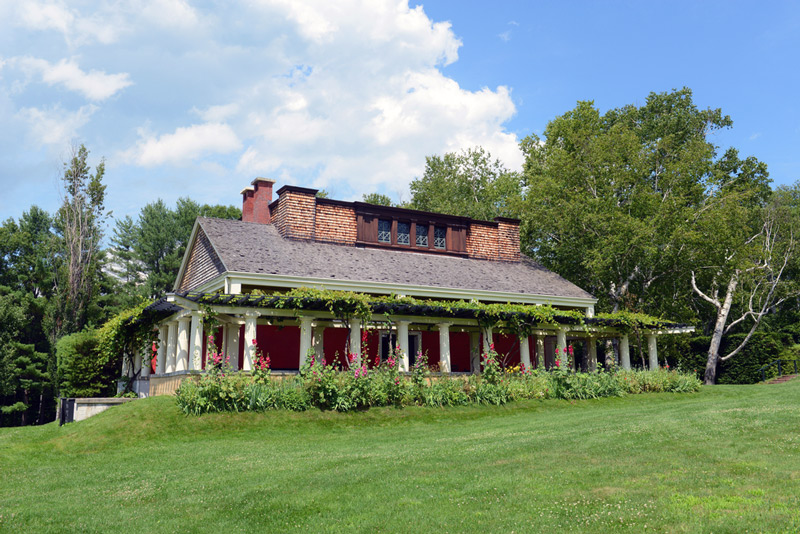 Saint-Gaudens National Historical Park
Saint-Gaudens National Historical Park is named after its founder, Augustus Saint-Gaudens, who is ranked among America's best sculptors. This was Saint-Gaudens's summer home for a period before he turned it into his permanent home. It was originally named Aspet, after its founder's father's birthplace in France.
Augustus would visit and work on diverse sculptures every summer. He continued doing so after he turned it into his permanent home from 1900 to 1907. Most of his sculptures are now exhibited throughout the 175-acre property.
The National Park has a long history of association with some of the most prominent figures in history. It was once home to President Woodrow Wilson's summer White House. It was also home to multiple famous artists during its founder's time there, including Maxfield Parrish, Isadora Duncan, and Thomas and Mariah Dewing.
The artistes lived in artistic homes spread out over 80 acres. Most remarkably, though, is that these homes were interconnected by serene paths running throughout the states.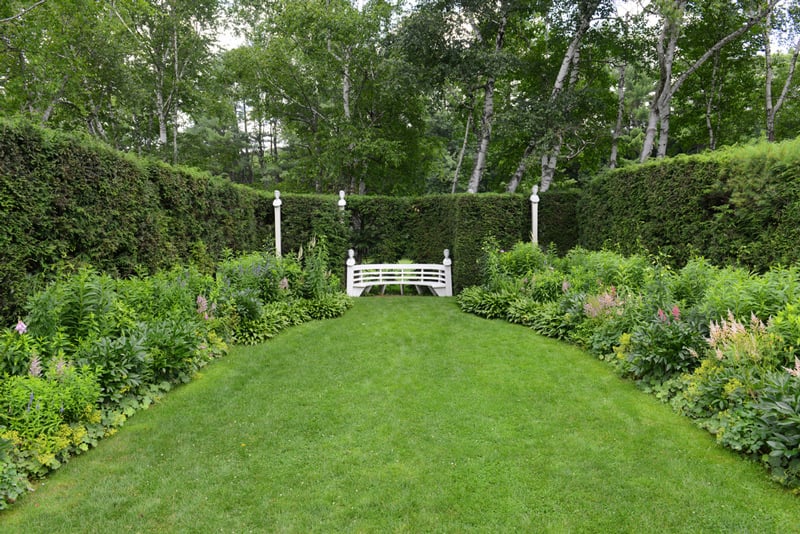 Modern-Day Saint-Gaudens National Historical Park
The trails and pathways that were used by the park's original inhabitants are still present today. What's more, the park has grown in both size and prestige.
It was declared a National Historic Landmark in 1962 and authorized by Congress in 1964, about 50 years after its founder's death. It has also featured prominently on the National Register of Historic Homes since 1966.
The National Park Service bought and added two properties to the original site of the Saint-Gaudens National Historical Park in 2000. The authorities have also been working on incorporating more sculptures and other works of art since acquiring the property in 1965.
For example, the estate served host to famous American sculptor Lawrence Nowlan from 1995 to 2002, and some of his best work is exhibited there.
The grounds of Saint-Gaudens National Historical Park are characterized by terraced gardens and hedges, a design first incorporated by the park's founder. The park's centerpiece is the founder's original home, which features a colonial federal design.
The park is also decorated with reproductions of Saint-Gaudens's original sculptors, as well as other works of art from other contributing artists.
Visitors are welcome to tour Saint-Gaudens National Historical Park in its entirety. The park is scenic and easily accessible, and the feeling is like stepping back in time into a historic world with a sweet tooth for art.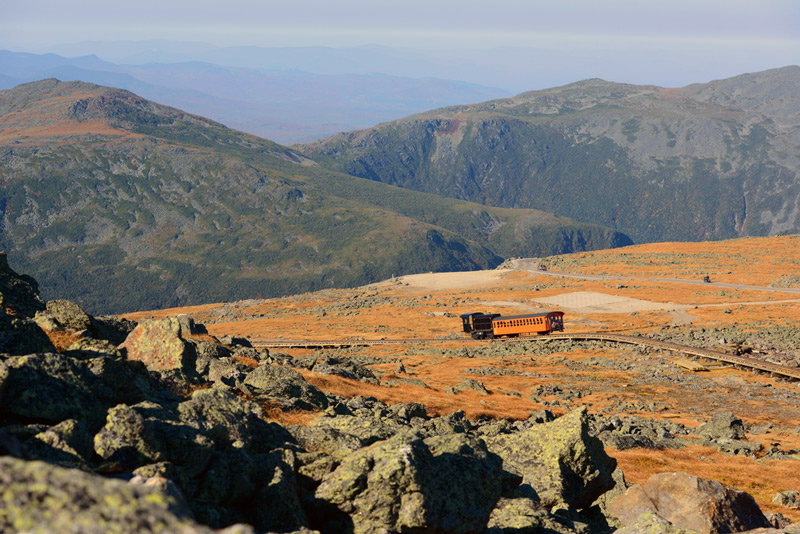 Appalachian National Scenic Trail
The Appalachian National Scenic Trail (A.T.) is the longest hiking trail in the world. It stretches for about 2,180 miles from Maine to Georgia.
It passes through 14 states along the Eastern Seaboard, including Maine, New Hampshire, Vermont, Massachusetts, Connecticut, New York, New Jersey, Pennsylvania, Maryland, West Virginia, Virginia, Tennessee, North Carolina, and Georgia.
The Appalachian Trail is a brain-child of Benton MacKaye. However, the trail was mostly developed by thousands of volunteers from all over the country, since 1937 until today.
It was recognized and designated as the first national scenic trail under the National Trails System Act of 1968. It was also placed under the protection of federal and state ownerships along across the different states, and everyone is guaranteed right-of-way.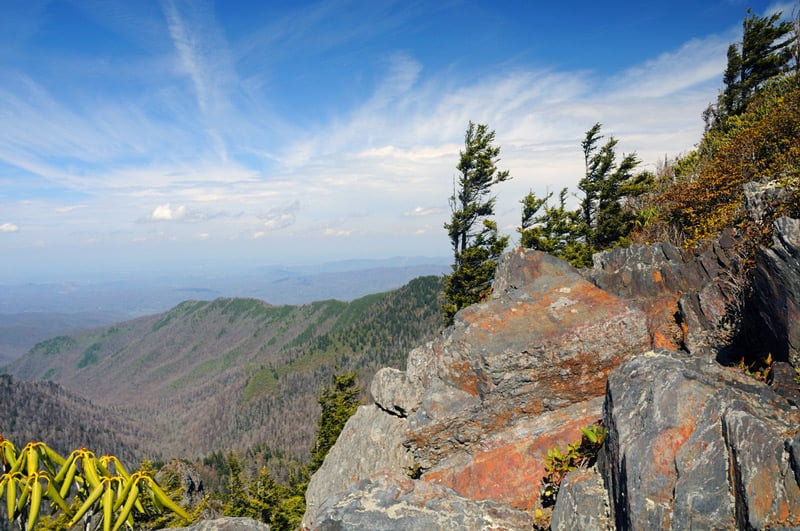 Nature & Camping
The Appalachian Trail is lined with lush vegetation from start to finish. The vegetation includes thousands of trees of varying species, tuft shrubs, colorful flowers, and lush grass, among others. It makes for the ideal getaway from city life. The types of vegetation change as you move further along the trail, and depending on the state and season.
Thousands of hikers make their way through the AT every year. It can prove easy or difficult, depending on the portion you choose. Hikers can stay at one of multiple shelters or hundreds of backcountry sites spread throughout the trail.
The available shelters contain all the necessities one may need, but camping out in the backcountry requires that you be self-sufficient. Authorities recommend camping at designated points for your safety.
Safety on the Trail
The Appalachian Trail is mostly safe, but hikers are advised to exercise caution. Campers are advised to follow all safety guidelines, including staying at designated spots. It is also important to eat clean food and drink treated water to avoid contracting infections, such as the common and easily treatable Norovirus.
It is also advisable to carry enough clothes to keep you warm, as the weather may change drastically along the trail. Hikers and campers are also advised to travel in groups of at least two.
Most sections of the trail have decent reception, but the signal is extremely weak or absent in some of the denser sections. To this end, it is advisable to carry alternative, more reliable forms of communications, such as radios. It is also advisable to carry trail maps that will work even when the signal disappears.
It is estimated that more than 4,000 volunteers contribute to conserving the Appalachian Trail annually. The trail also attracts thousands of hikers, some of who hike through its entirety and others who hike through small portions.
National Parks In The Surrounding Area