Ford Transit Camper Conversions
By
on
This post may contain affiliate links. As an Amazon Associate, I earn from qualifying purchases. Please read my full disclosure.
Want to build a camper van? These Ford Transit camper conversions are a great source of inspiration for your own DIY camper van build.
We've pulled together a wide range of cozy home-based builds and professional outfitters to give you a variety of layout and design ideas.
In a Ford Transit you can install a small kitchen, bathroom and even shower! That's perfect for full time van life. Check out the creations below for some ideas.
Ford recently announced the new 2023 Transit Trail, which is a vehicle designed specifically for van life with a lifted suspension, factory-installed vent fan, and larger tires!
Ford Transit Conversion Ideas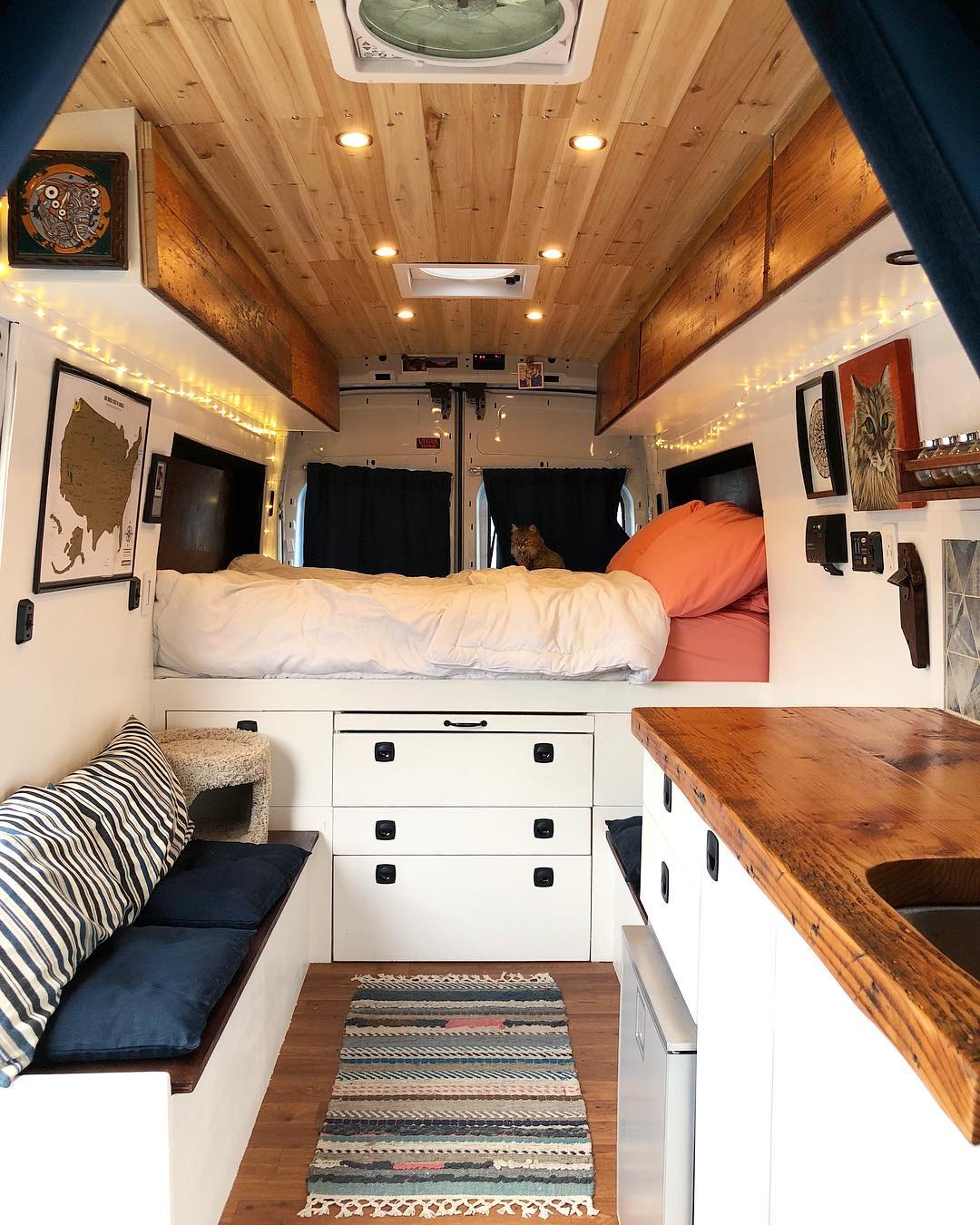 Lauren and Dave from @veganvantravels drive around the country with their cat Simone. They had their Ford Transit RV converted at LA Van Outfitters in California.
A workspace and table slides out from under the bed leaving plenty of room to sit and relax during dinner.
There's plenty of storage and they keep the kitty litter box under the sink.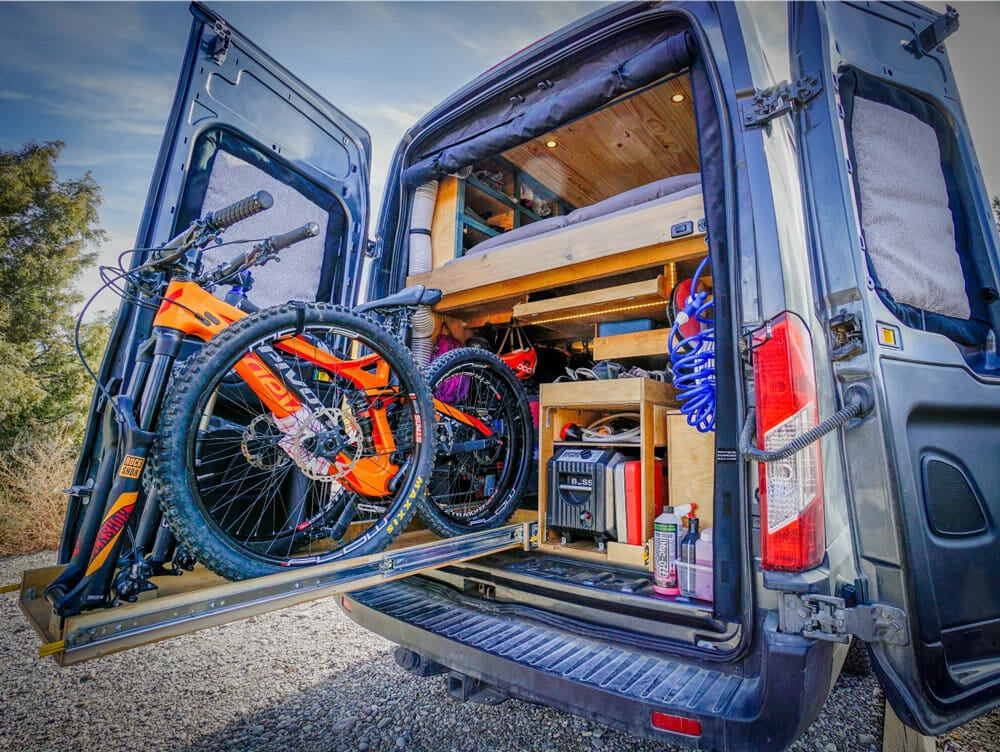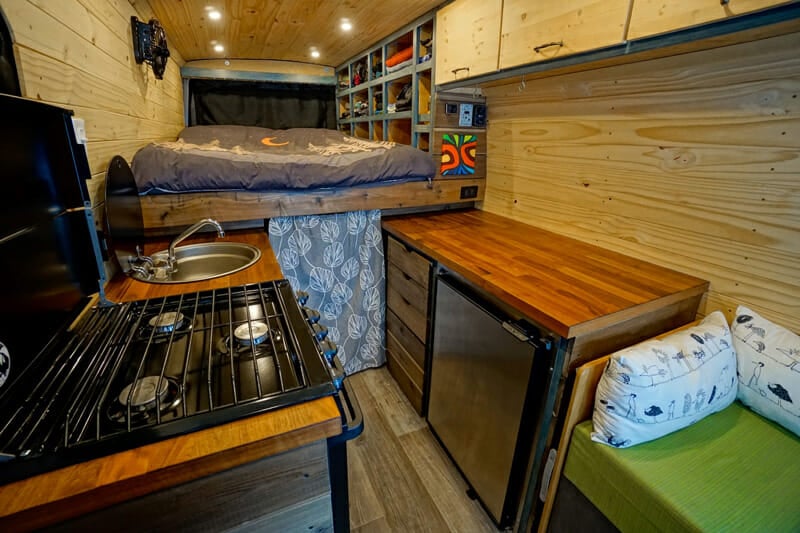 Antoine and Isabelle from @faroutride quit their engineering jobs to build their own DIY Transit conversion van. Now they spend their days traveling, mountain biking, and hitting the slopes.
Our favorite part about the van build is how they managed to store so much adventure equipment in the "garage" below the bed.
These two van lifers share their adventures, monthly expenses and technical van build information on their website FarOutRide.com. We also got the chance to catch up with them and learn more about their rig in our interview series.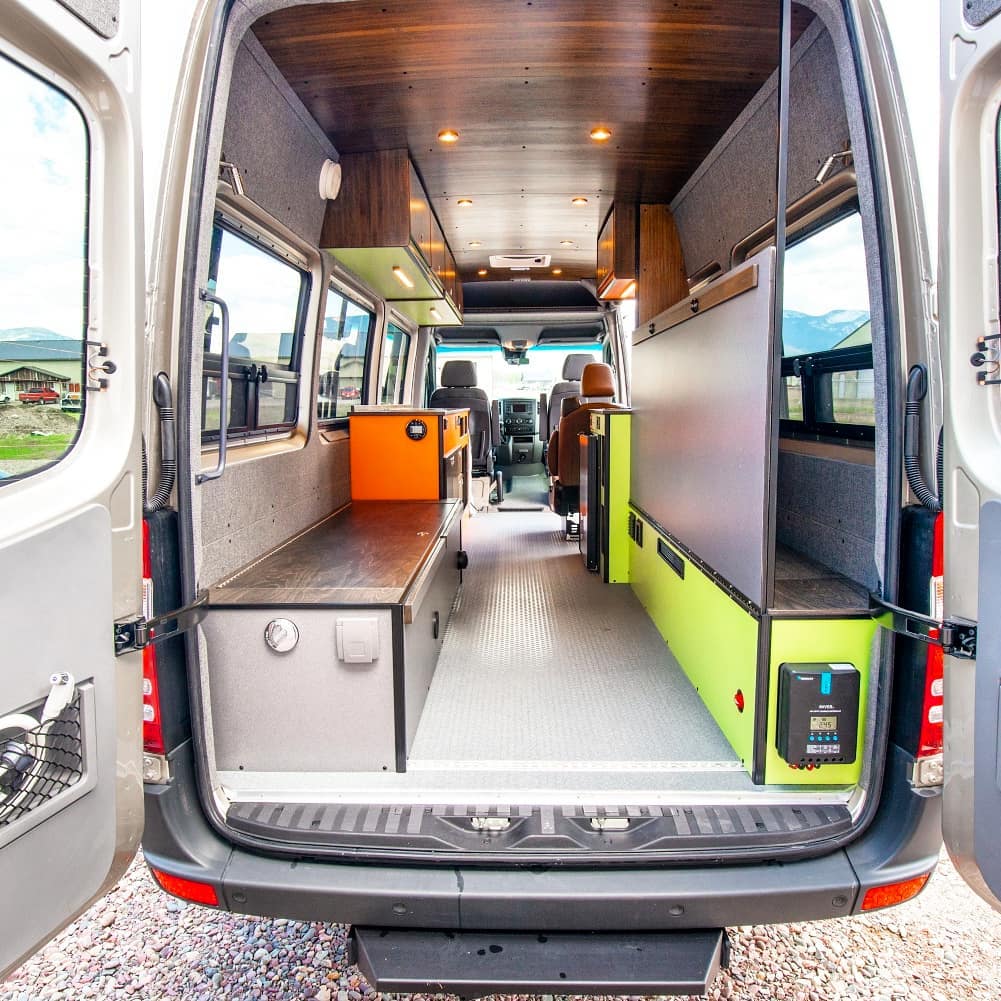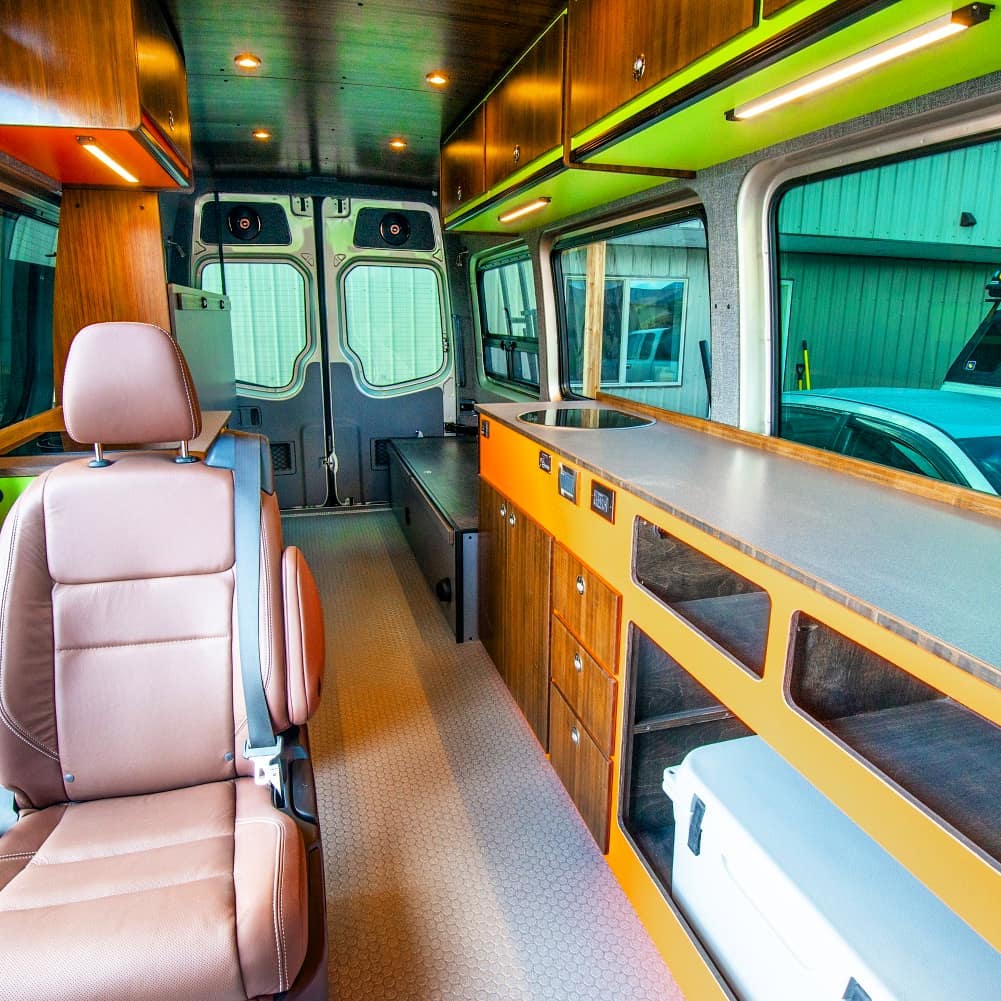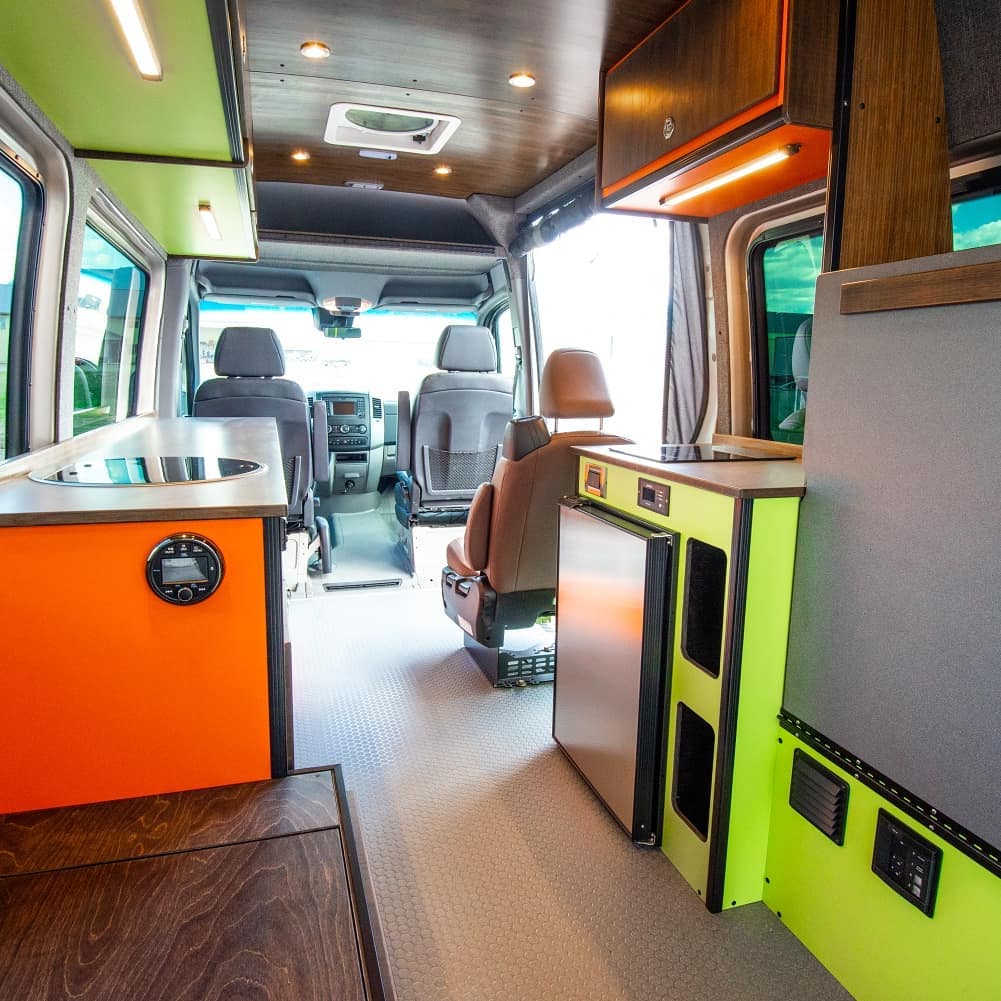 Kestrel Vans is a conversion van outfitter located in Whitefish, Montana. They create a lot of cool modular concepts and build everything from Mercedes Sprinters to Ford Transit campers.
Aside from the bright colors, our favorite part about this Kestrel Van build is the murphy bed that folds down in the back. That layout leaves a lot of room for storing bikes and other large pieces of adventure equipment.
Transit Van Conversions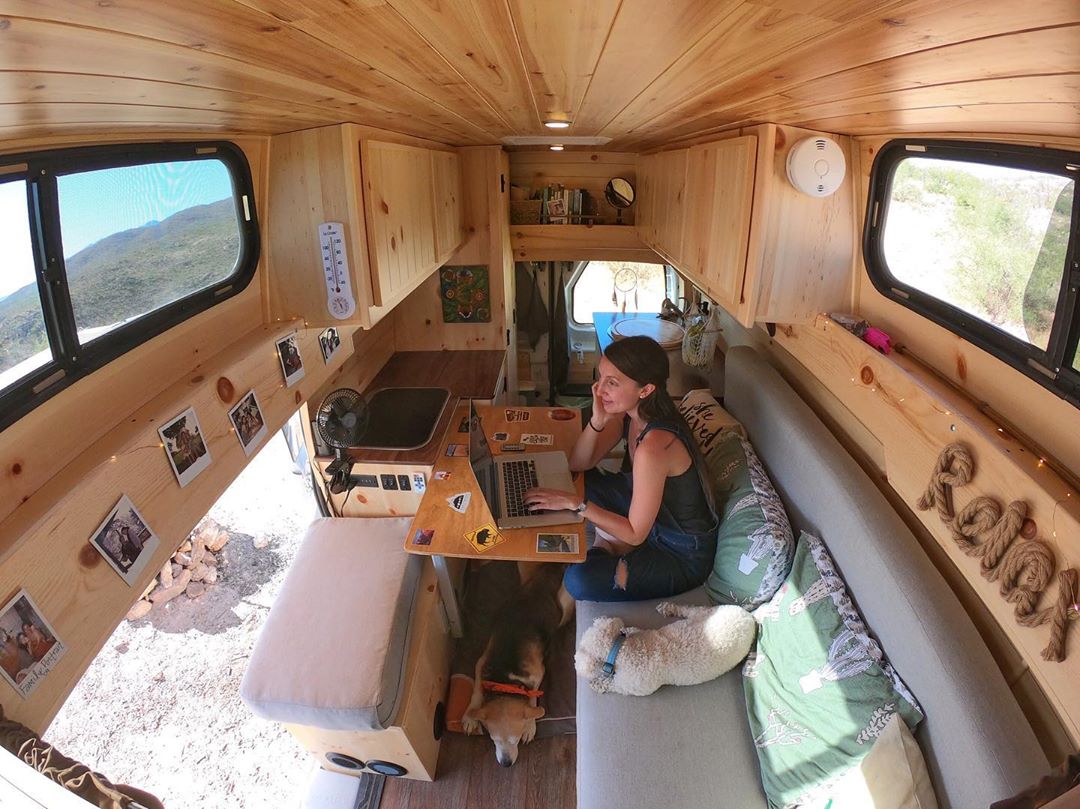 Anna is a solo female van lifer living in a Ford Transit RV. She runs a popular youtube channel that's all about adventure, simplicity and sustainability.
During the build process she added a fiberglass bubble top complete with windows which brings in a lot of extra light and opens up the space.
The electronics in the van are powered with a Goal Zero power station and has a composting toilet and solar camp shower for the outdoors making this one of the best vans for van life.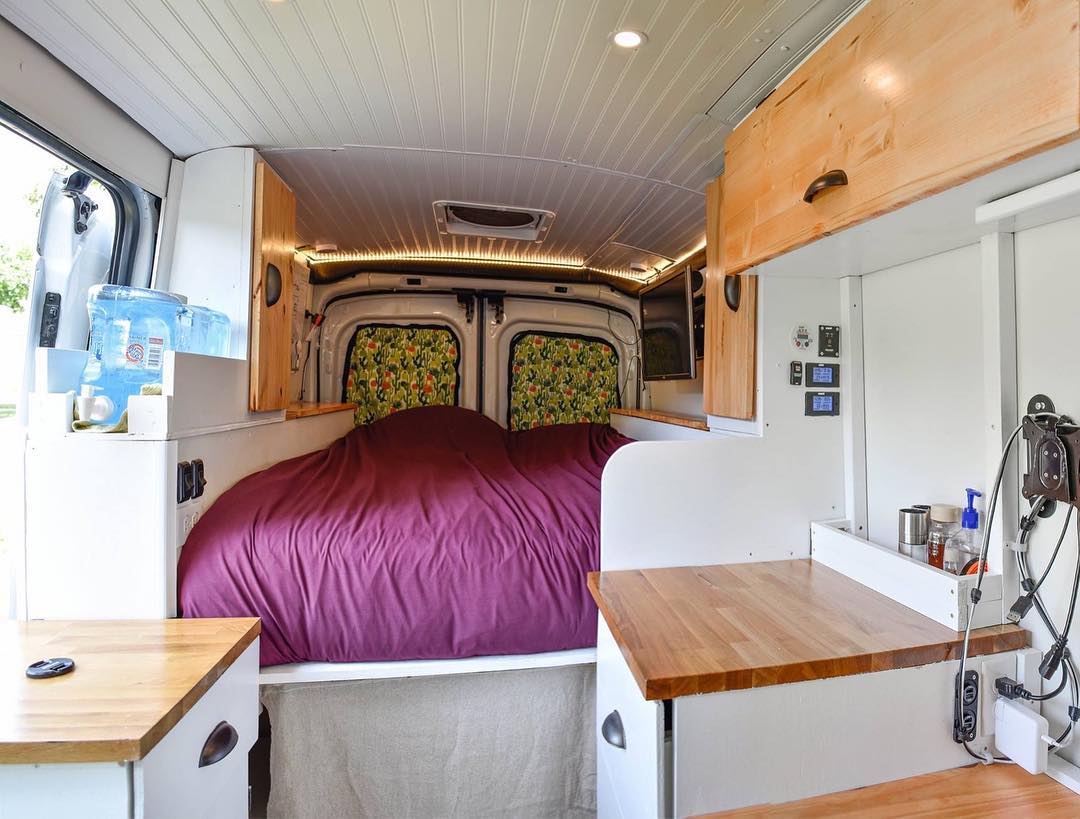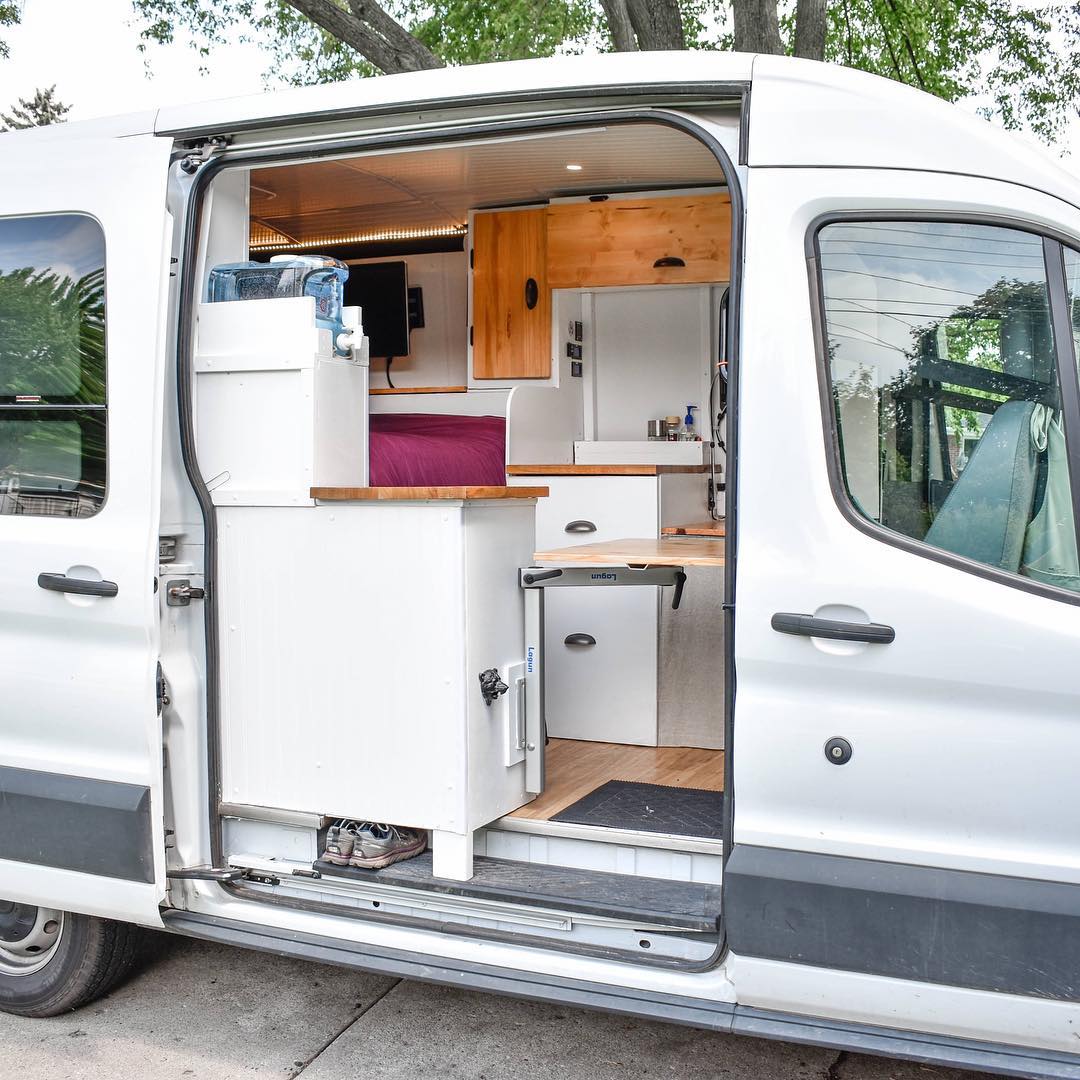 Melanie and Bryan from @wanderingrootsco are a graphic designer and web developer that live in a self-converted Transit camper.
What we like about this van is they took a simple approach and added a gravity-fed sink rather than using a 12v water pump in their vehicle.
They also maximized counter space by adding a Lagune table mount which swings out from storage when needed.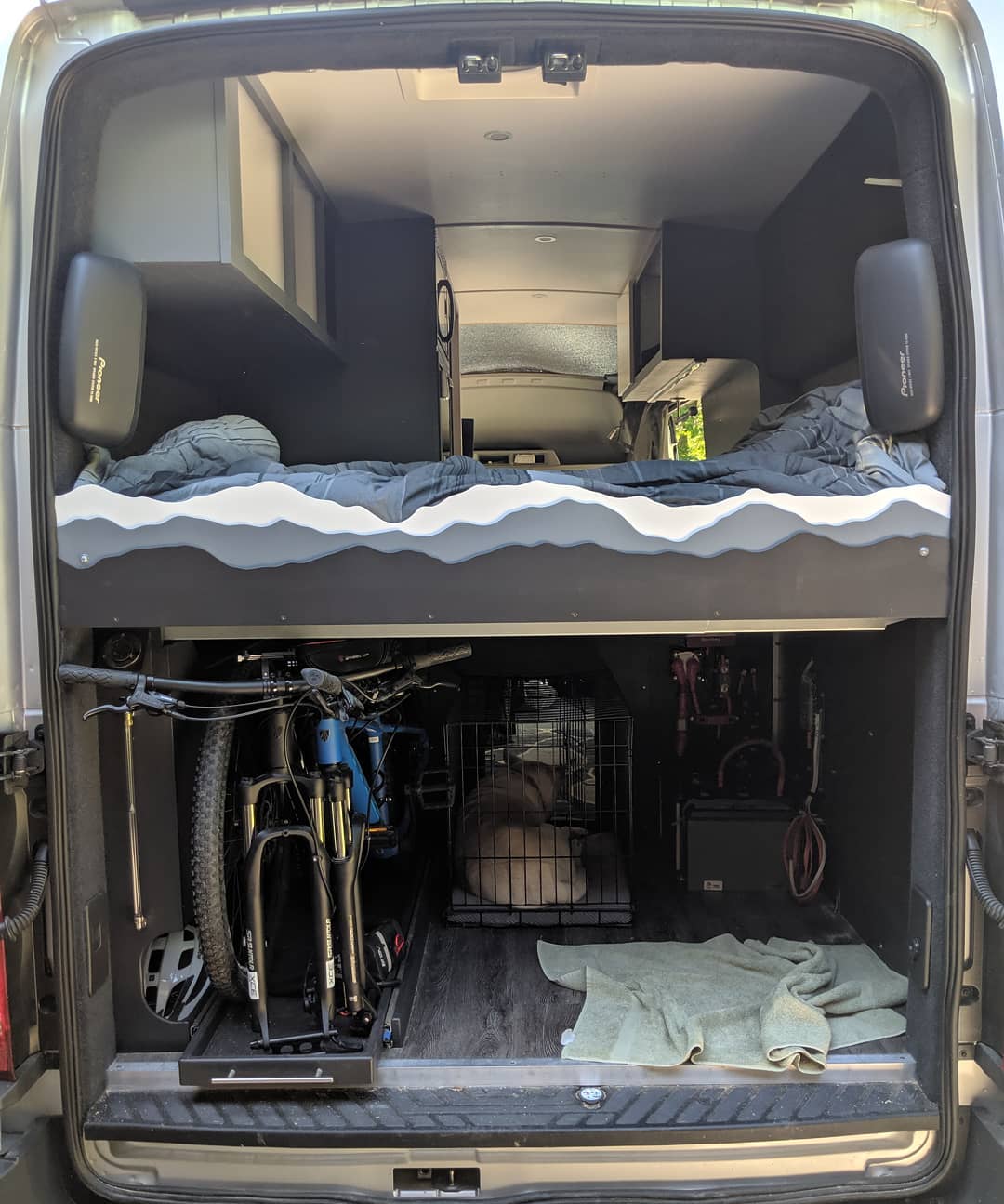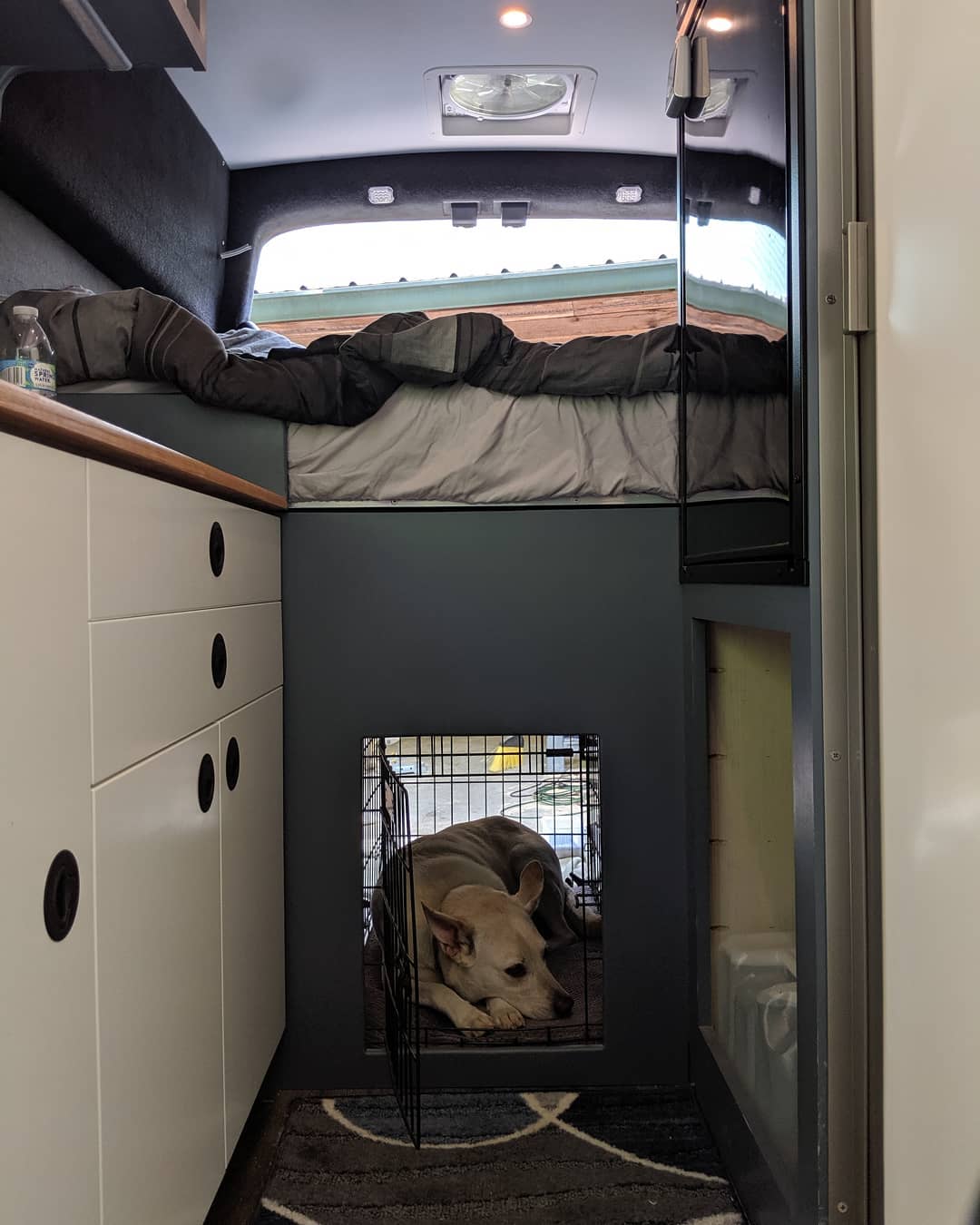 Every van dog needs his own space. We love how this dog crate was incorporated into this DIY build by @silverdragonwagon.
The van pictured above is Ford Transit 350 Extended High Roof. It's built with room for bikes, extra seating and a mini bathroom!
Ford Transit RV Builds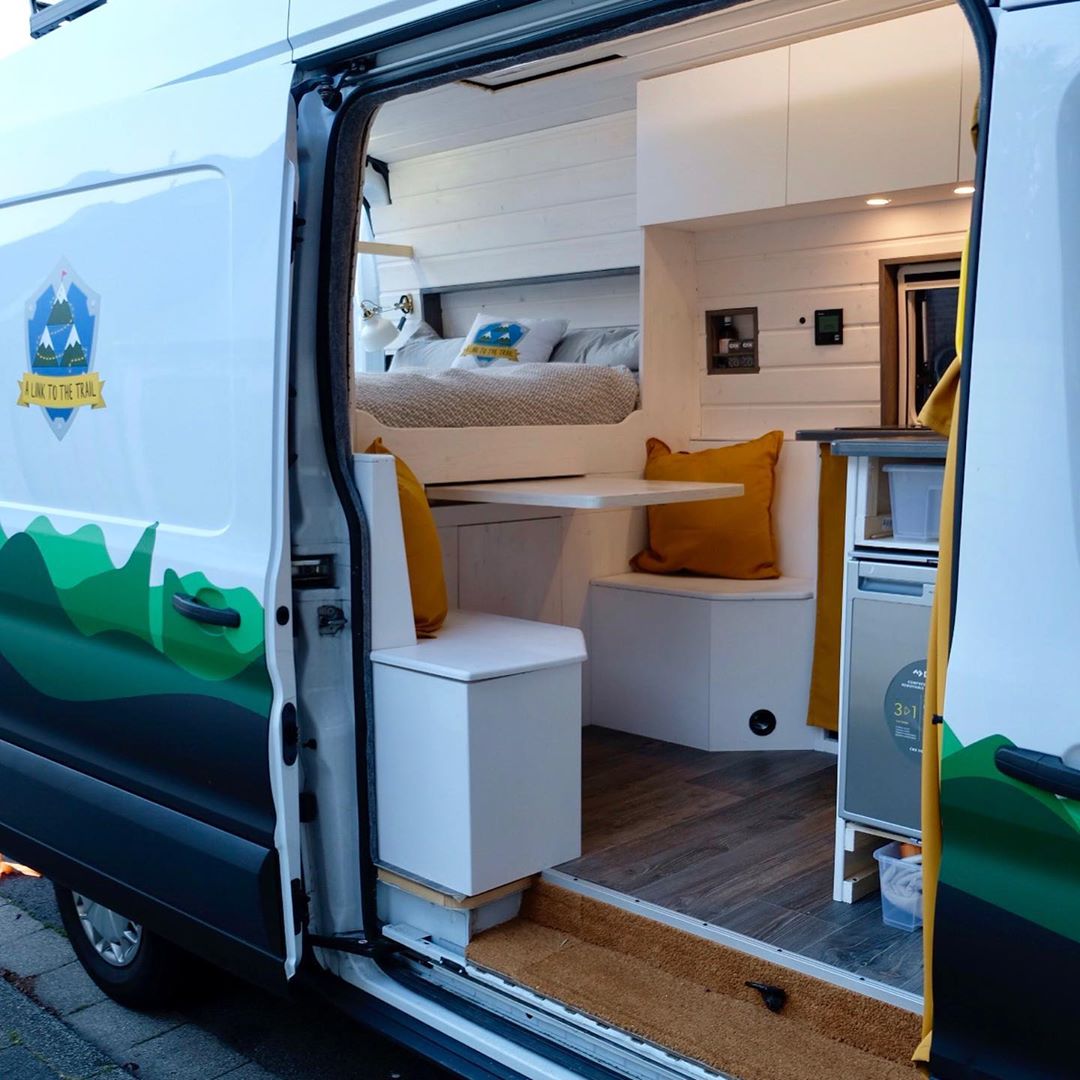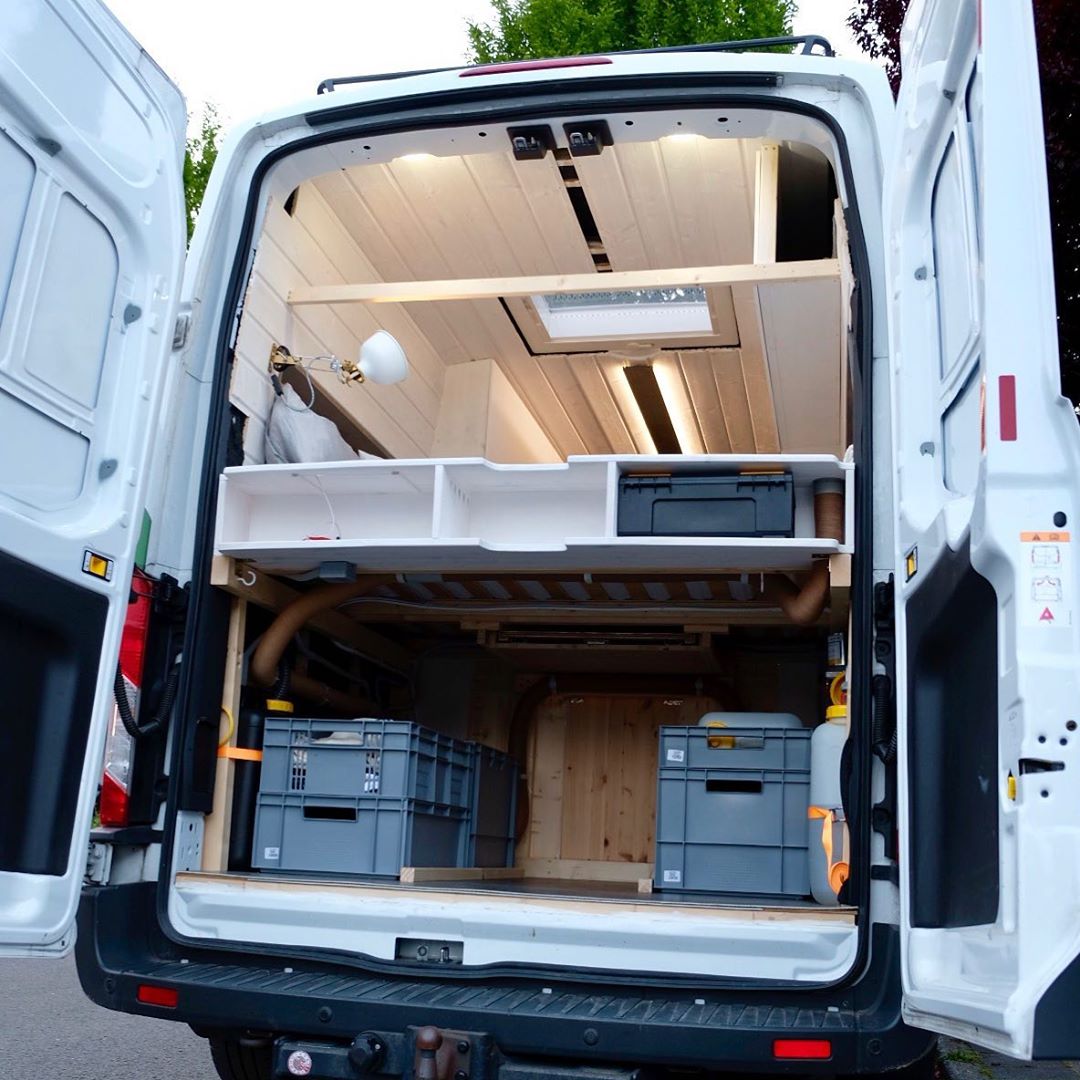 Wiebke and Tobi are from Germany and converted this Ford Transit RV themselves. We like the shape of the seating, garage layout and bright colors in this van build.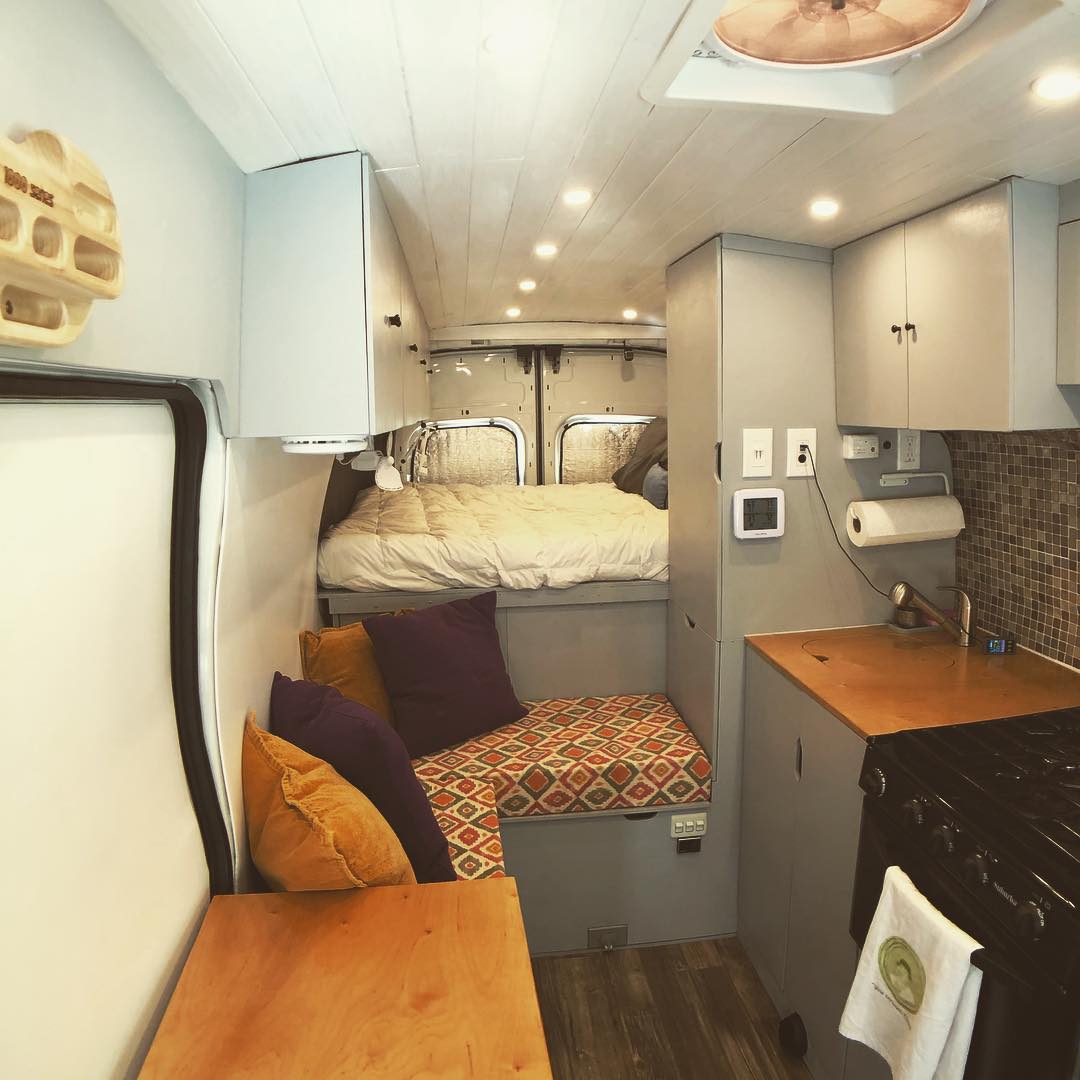 Clark and Tallie from @thevanahan built a diy camper conversion to take them on adventures across the USA. We like the simplistic layout of their build and the propane stovetop/oven combo for cooking!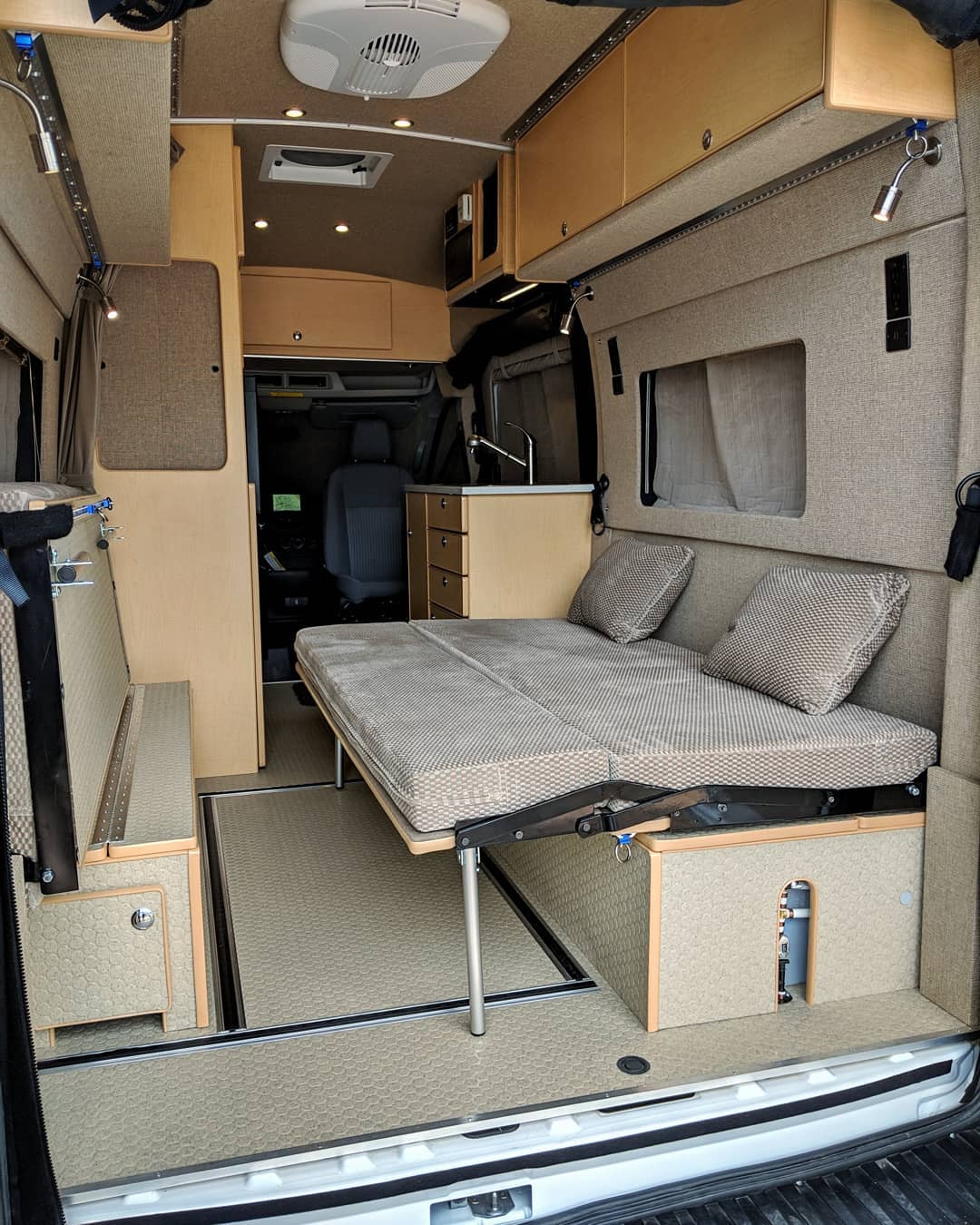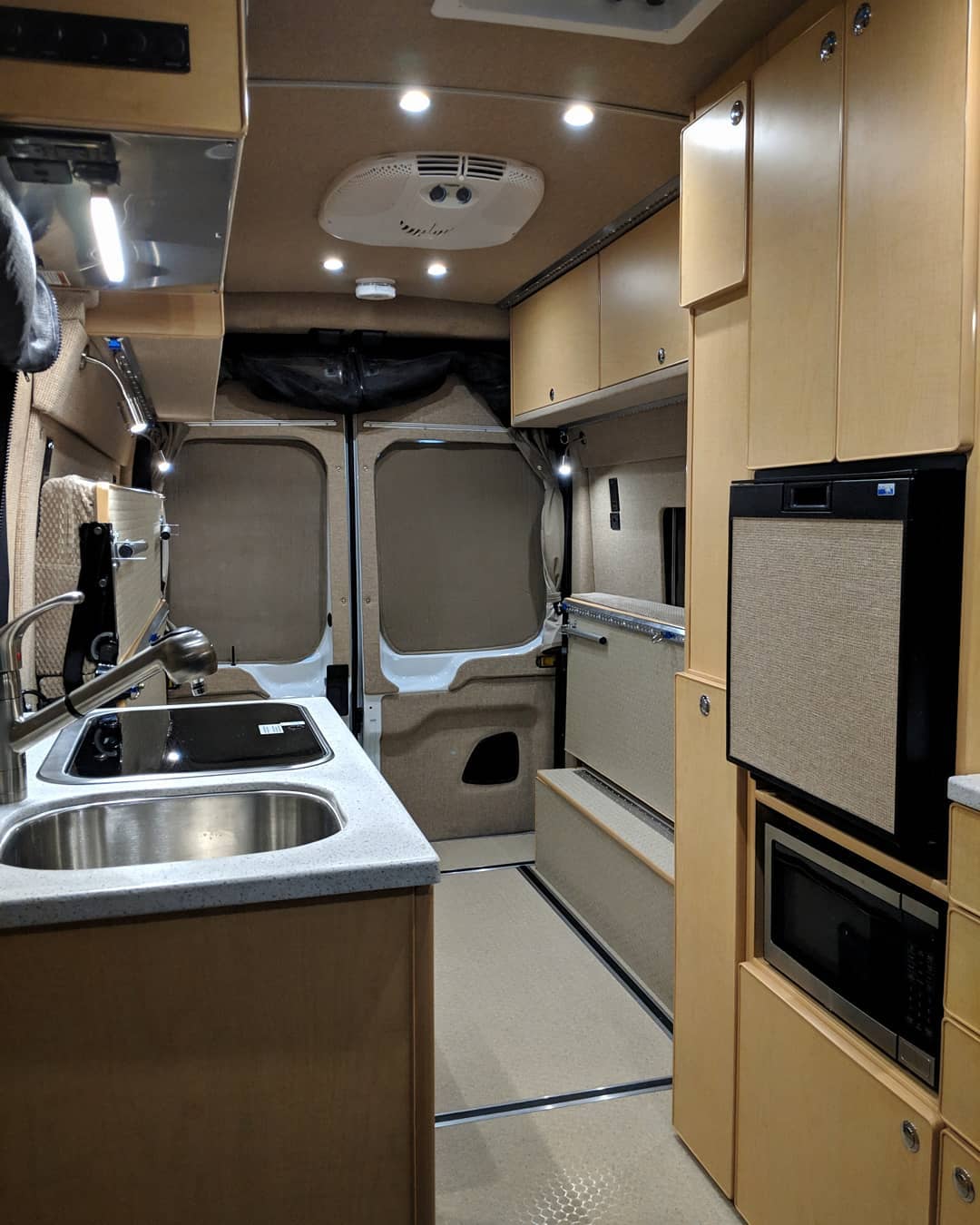 Sports Mobile outfits a variety of camper van conversions. This Ford Transit camper has a huge amount of storage space, seating, and even a microwave! You can order modular designs from their website and put together your own mobile living space.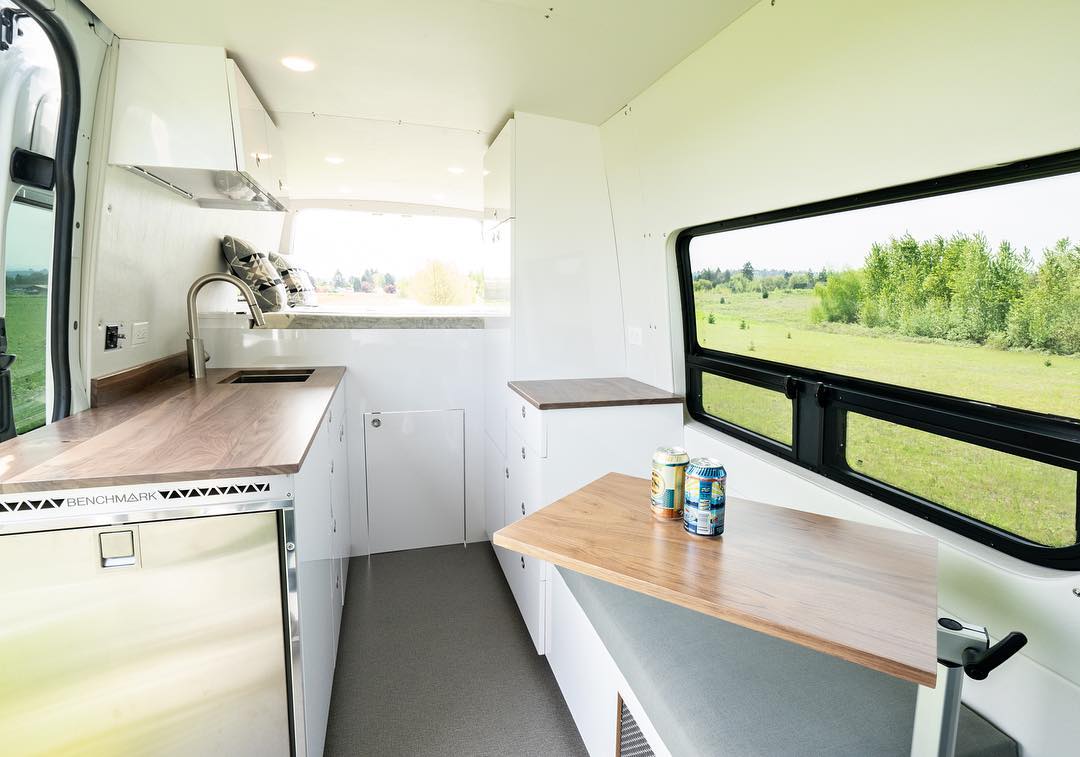 Benchmark Vehicles is located in Portland, Oregon. The specialize in Ford Transit and Mercedes Sprinter conversions. These vans look like the ultimate adventure vehicles and are built with just about anything you can dream up.
Benchmark makes some of our favorite designs because of the clean, modern surfaces and convenient layouts.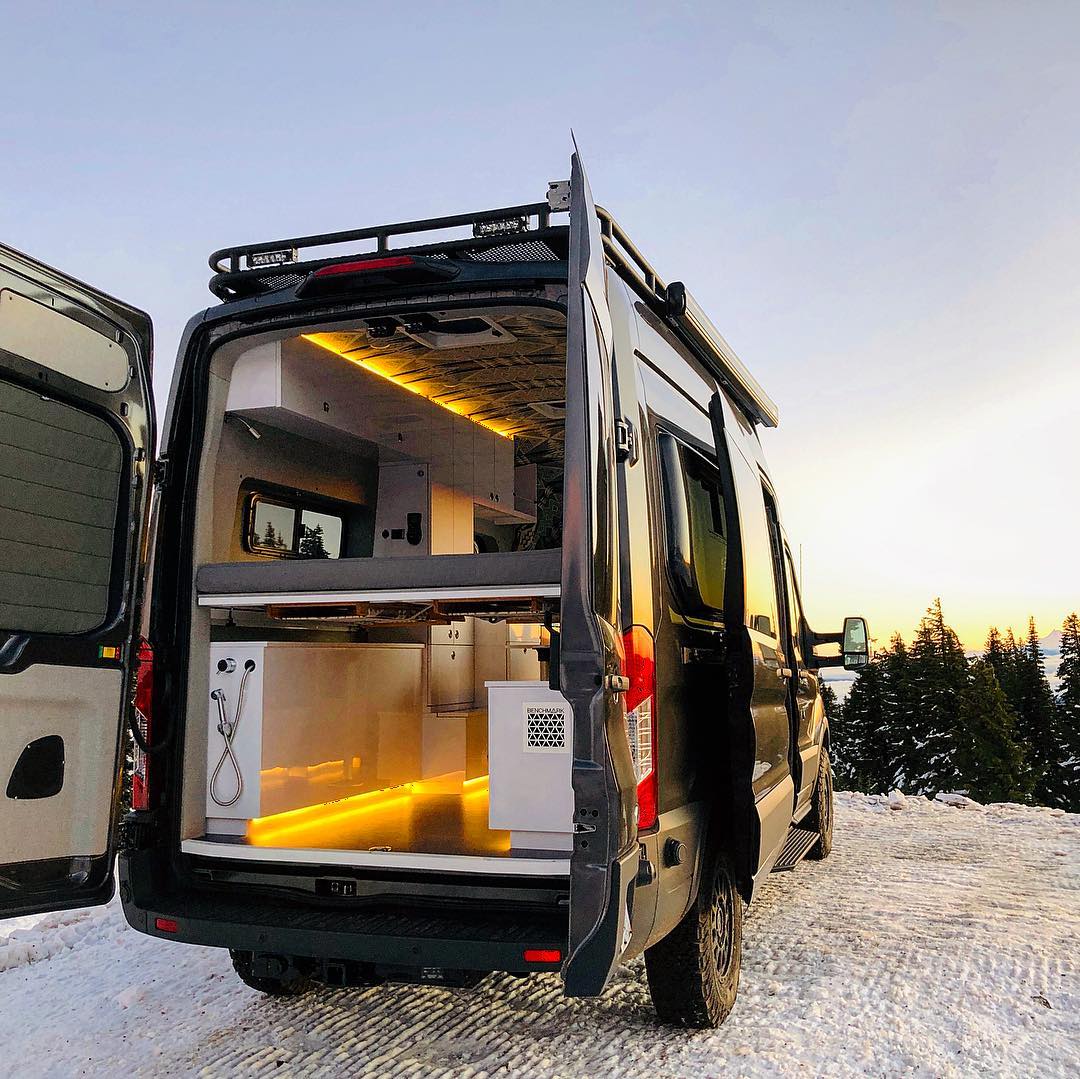 Ford Transit Camper Vans
These campers have a ton of space (see the full Ford Transit interior and exterior dimensions).
We hope these Transits have given you some ideas to inspire your camper van build. Want to get some ideas for other vehicles? Check out these similar posts: