Avoid These Top 5 Worst National Parks In America
By
on
This post may contain affiliate links. As an Amazon Associate, I earn from qualifying purchases. Please read my full disclosure.
If you have a couple of vacation days to spend, there's no better place then visiting America's National Parks.
Towering mountains, gorgeous beaches, and forests teeming with wildlife are just a few of the spectacular features you can expect to find in our National Parks.
Of course, if you plan to visit a National Park, it's best to do some research before your trip.
Because not everywhere is worth exploring!
It turns out that there are five in particular that we recommend you avoid.
At least if you plan on having a good time!
These parks rank poorly because they are crowded, lack the views, are difficult to get to, or are downright uncomfortable.
Without further ado, here are America's top 5 worst National Parks – and where to go instead.
America's Top 5 Worst National Parks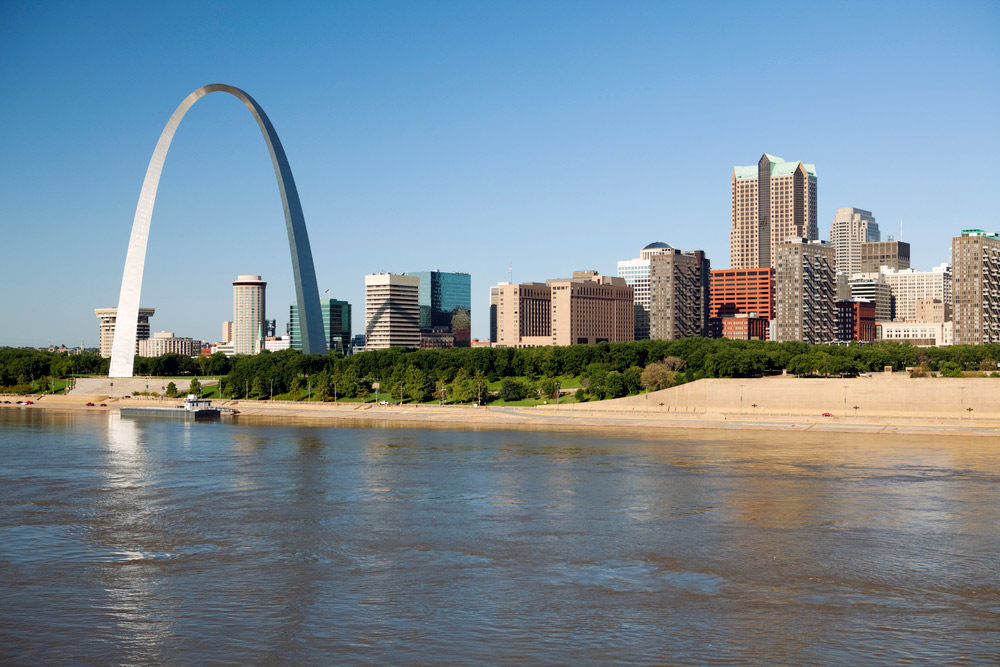 Gateway Arch
The Gateway Arch is a beautiful structure – but it's not really a park! We strongly believe this destination should fall into the "National Monument" category.
In fact, Gateway Arch used to be known as the "Jefferson National Expansion Memorial" until its name was changed to Gateway Arch National Park in 2018.
Reasons for the name change aren't completely clear, but it's been suggested that this was done to "strengthen the region's economic and tourism potential."
Either way, Gateway Arch is an incredible feat of engineering that should be appreciated–just not as a park.
Parking
There is no dedicated parking lot at this park so you're forced to park on nearby city streets.
Long-term parking is available near the Old Courthouse, but it's about a $15 cab ride each way to get to Gateway Arch.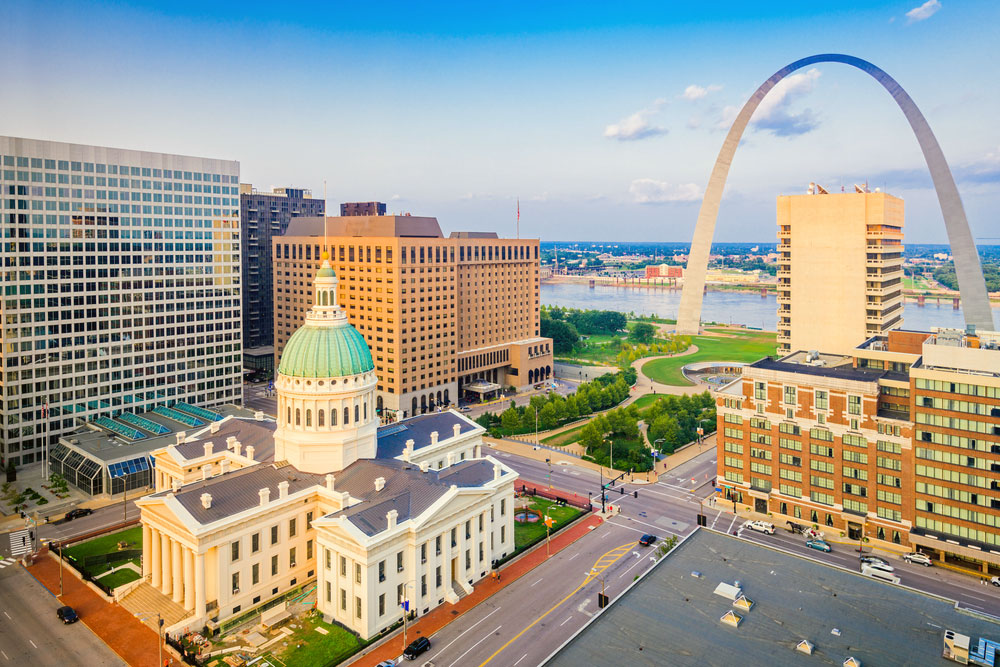 What To Expect
Gateway Arch is an urban park with lots of green space surrounding the monument. This makes it a great park to visit in the warmer months when you can enjoy a picnic or toss a frisbee.
However, there is a major lack of tree coverage which makes the area unbearably hot in direct sunlight, and bitter cold in the winter.
There are also no trails to explore and no camping opportunities like many of the other National Parks. In fact, it's the smallest National Park in America.
You do get a great view of the Mississippi River but there is no opportunity for paddling or boating.
The Tram To The Top
Although this park is free to visit, a tram ride to the top will cost you around $12 per person.
The tram capsules are quite small (fitting 5 people elbow to elbow) and can be claustrophobic since there is only one small window that looks towards the inside. Not many views to enjoy as a result!
The orbs tilt and adjust on the way up as they click into place. It's a loud experience that fortunately only takes 4 minutes to complete.
At the top, you'll be able to look out both sides of the Arch towards St. Louis and Illinois – definitely a highlight of this otherwise lackluster destination.
Unfortunately the windows are really small, measuring just 7×27 inches and there's not much to do at the top, so most people only stay an average of 10 minutes.
The Museum of Westward Expansion
At the base of the Arch, you'll find the Museum of Westward Expansion. The museum is free to visit but offers little to no information about the surrounding city of St. Louis.
Instead, the exhibits focus on the journey of Lewis and Clark and the history of American expansionism.
While interesting in theory, most exhibits felt dark, cramped or outdated.
There is even an exhibit on "black cowboys" with absolutely no mention of the fact that they were slaves until you read the fine print.
Personally, I'd rather pass on this museum altogether and spend my time at one of St. Louis's many other attractions.
Where to go instead:
If you're stuck in the Midwest and desiring a worthy park, consider visiting the Mark Twain National Forest. It's located about 90 minutes southwest and offers a much greater range of activities!
The public lands have over 750 miles of hiking trails where you're sure to see some wildlife. And there are plenty of opportunities for dispersed camping, canoeing and fishing.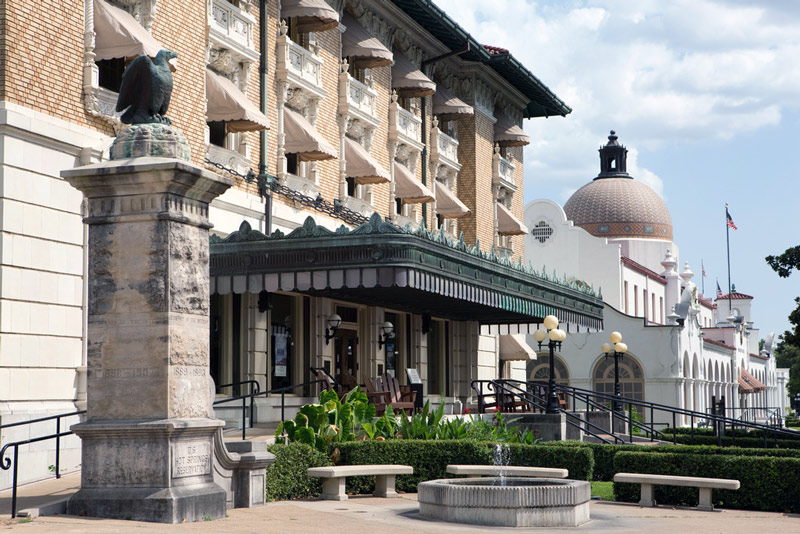 Hot Springs National Park
Another National Park that doesn't quite fit the mold is Hot Springs National Park in Arkansas.
Personally, we really enjoyed visiting the springs, but if you're looking for rugged outdoor adventure, this isn't it. The area has been commercialized beyond belief. And at this point, it's basically a giant mall.
The springs are very crowded with lots of people, and the "trails" consist mostly of sidewalks. There's not much to explore beyond the designated areas.
Hot Springs National Park also charges for parking (around $10) which is extremely disappointing after already paying a park entrance fee.
Bathhouse Row
The main attraction at Hot Springs National Park are the 8 historic bathhouses located along bathhouse row.
The Fordyce Bathhouse features an hour-long tour that gives an insightful look into the past.
You'll find separate white and black entrances, with segregated pools for men and women (complete with stalls to change).
The Buckstaff Bathhouse is a little more modern and provides massages, soaks and scrubs.
There's also a museum on-site that offers geological displays as well as information about the many geothermal features in the area.
Hiking
26 miles of hiking trails are available to explore the geothermal features of Hot Springs National Park.
The trails are wide, easy to walk, and mostly shaded – which makes this an ideal destination for beginners or people that don't enjoy intense outdoor activities.
There are a few steep trails if you want to explore the area more thoroughly, but they only cover short distances.
The views of the mountains and creek valleys are pleasant, but relatively unspectacular – especially since many of these can be seen from the road as well.
Where To Go Instead
If you're in Arkansas, consider stopping by the Petit Jean State Park instead.
It's located about 45 minutes southwest of Hot Springs National Park and has some extremely beautiful hiking trails!
The many trails include waterfalls, views of the Arkansas River Valley, and even a metal suspension bridge.
There are also great opportunities for camping, rock climbing and horseback riding in this rugged yet beautiful state park.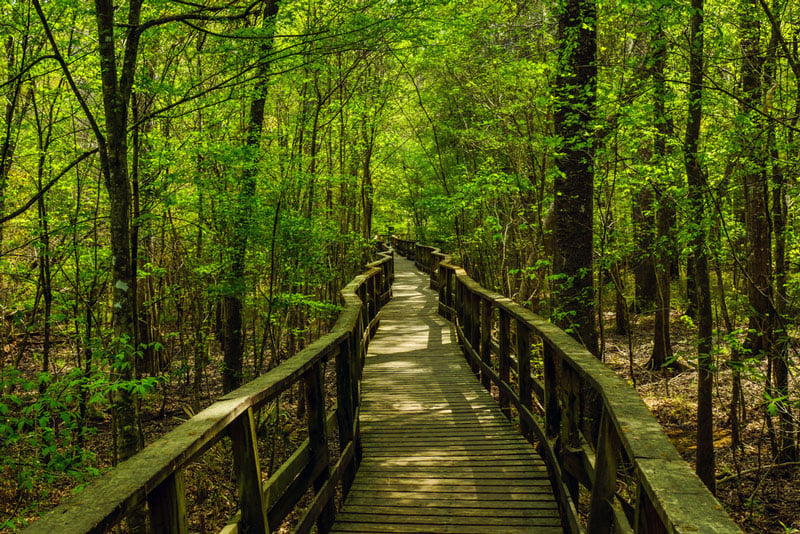 Congaree National Park
Congaree National Park is located about an hour south of Columbia in rural South Carolina.
The reason this park is rated as one of the worst to visit is because there are only a handful of short trails to explore and the longer ones lie within a flood plain and are often inaccessible.
The park is about 48,000 acres in size, but only a small portion of that is open to the public.
To make matters worse, the trails are poorly maintained and visitors often wander into parts of the park where they aren't allowed.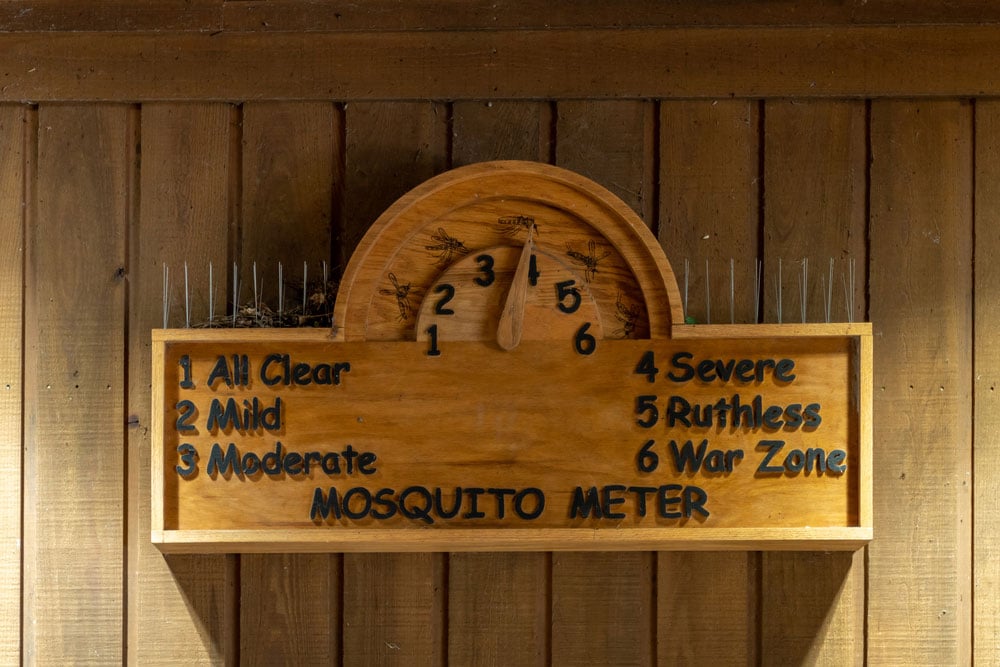 Mosquitoes
The worst part about Congaree National Park is that it's located in the heart of mosquito country. In fact, it's famous for the Mosquito Meter located at the park entrance.
The device is used to measure the number of mosquitoes that are present in an area.
Even if you visit during the winter when there are less insects, be prepared to receive multiple bites and try not to scratch your skin off like we did!
Where To Go Instead
If you're planning a trip through South Carolina, consider stopping by Paris Mountain State Park instead. It's just a few minutes from Congaree, but offers several hiking trails that range from easy to moderate difficulty.
You can also take a picnic lunch and eat it at one of the many tables surrounding the lake – which is a great way to relax after an intense hike.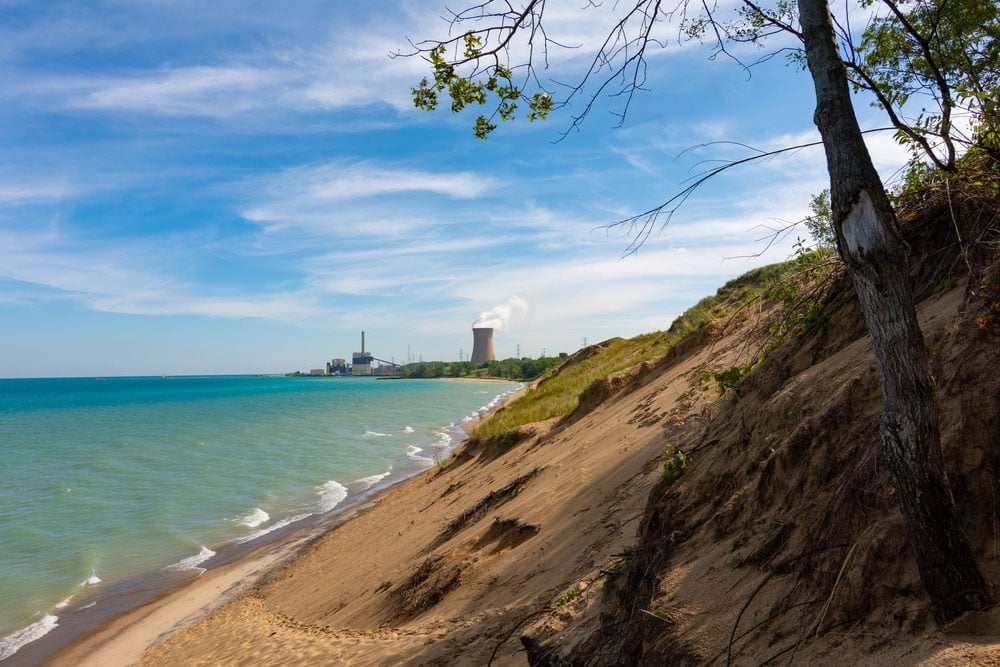 Indiana Dunes National Park
Indiana Dunes National Park is one of the more popular national parks in the Midwest, but it's still rated as a bad park to visit for two reasons.
One reason is that some parts of the more famous dunes are covered with poison ivy, which can make hiking difficult and uncomfortable.
The other reason is because most of the dunes are located on the shore of Lake Michigan.
The views of the lake and dunes are nice, but swimming alongside a nuclear power plant is a bit of a turnoff.
Camping
Our experience camping at Indiana Dunes was one of the worst that we've had in the National Park system.
Although the campsites feel isolated and well-spaced, we heard multiple trains driving by in the middle of the night and fireworks and other loud noises coming from the local bar.
Where To Go Instead
If you're looking for beachside camping in the Midwest, consider camping at one of Michigan's many state parks instead.
Warren Dunes State Park is located near Bridgman, Michigan and has some pretty amazing views of the state's coastline.
The campground is spacious with plenty of trees to provide shade and a relaxing atmosphere.
It also doesn't hurt that Warren Dunes is located just a few minutes from New Buffalo – which is known for its trendy downtown full of unique restaurants and shops.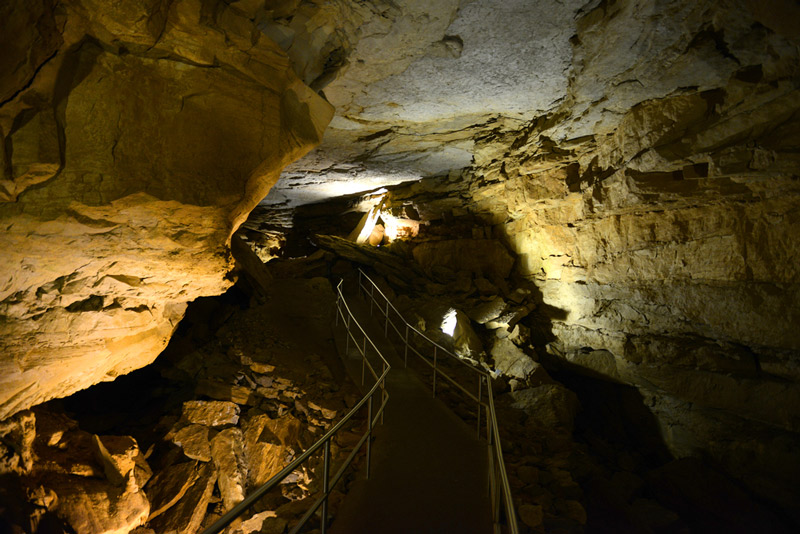 Mammoth Cave National Park
After visiting Carlsbad Caverns, we were expecting Mammoth Cave National Park in Kentucky to be more impressive.
The park requires all visitors entering the cave purchase one of the various cave tour tickets costing about $10 or more.
Even if you want to do a self-guided tour, tickets are required and the trail offered is less than 1-mile long.
Inside The Cave
Formations inside the cave aren't nearly as interesting as those found in other caves we've visited.
You'll see a few stalactites and stalagmites, but they're not quite as pronounced or colorful.
Most of the caves passages are dry which leads to less impressive sights as well.
Trails
The trails outside of Mammoth Cave are nice, but there are only 18 miles of them which is pretty limited compared to other parks.
There are also an immense amount of ticks, snakes, and poison ivy in the area that can make hiking unpleasant.
Where To Go Instead
Although Mammoth Cave is the longest cave system in the world, there are several other caves that you can visit instead.
We thought that Wind Cave National Park and Jewel Cave National Monument (located in Custer State Park) offered more impressive sights.
If you're looking for nearby hiking, consider visiting Big South Fork National River and Recreation Area instead.
The Worst National Parks For Travelers
Two National Parks that we wanted to give special mention to are nearly inaccessible for your average tourist.
Gates of the Arctic National Park, and Kobuk Valley National Park in Alaska are gorgeous, but nearly impossible to travel to.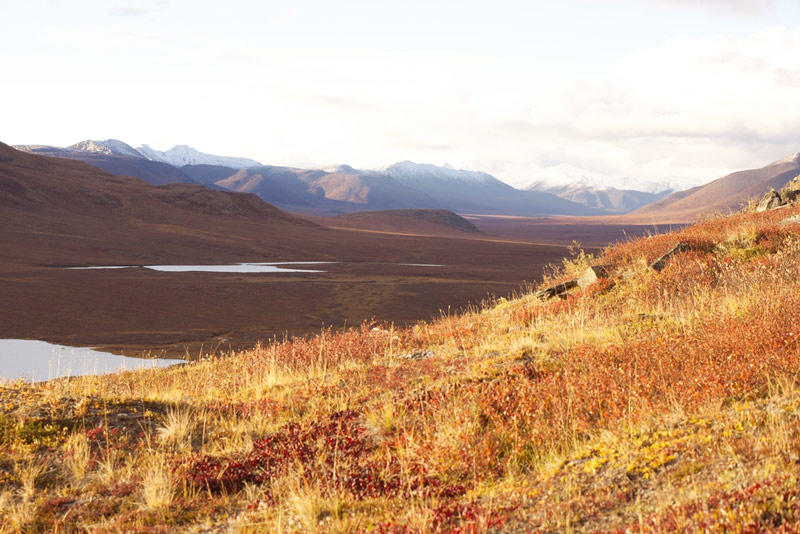 Gates of the Arctic National Park
Gates of the Arctic is unique because it has no visitor centers, campgrounds, or National Park Service facilities.
Gates of the Arctic can only be reached by foot or air. Small airlines provide daily flag stops to Coldfoot, Bettles, and the Anaktuvuk Pass.
It's a remote destination for hikers, boating excursions, and base camps for outdoor enthusiasts. In the summer, you can go on a guided trek or river trip to get there. The only way in in the winter is via cross-country skiing or dog mushing.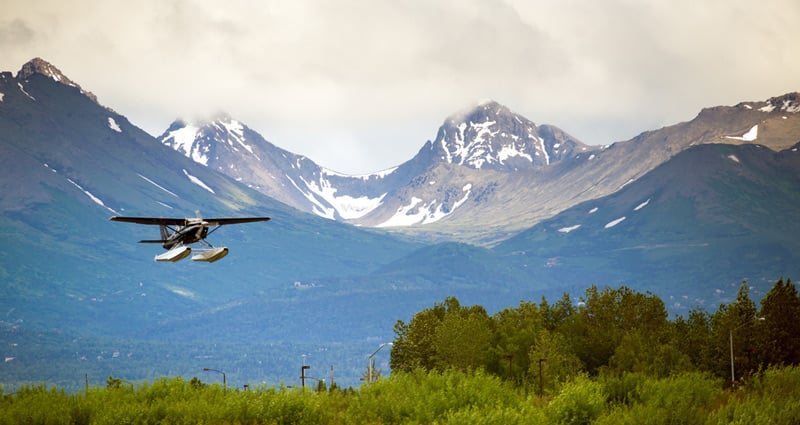 Kobuk Valley National Park
Kobuk Valley is the least visited and most secluded National Park in America.
This vast open space offers no man-made trails or signs of humanity. And the only way to get there is by getting in touch with a local who knows the area.
Kobuk Valley is most often accessed by plane from Kotzebue, Alaska which has a population of about 3,000 people.
Although both parks offer truly unique opportunities for adventure seekers and outdoor enthusiasts, we do not recommend them for your typical traveler.
That's A Wrap!
The five worst national parks in America are Gateway Arch, Hot Springs, Congaree, Indiana Dunes and Mammoth Cave. If you're looking for a great National Park experience, go somewhere else.
These parks are overrun with visitors, located in remote areas, or have limited activities to enjoy.