DIY Camper Van Conversion Kits: Our Wish List
Now that we've spent two years living in our campervan conversion, we've had plenty of time to figure out what we'd want in an ultimate (but still realistic) build.
We like to think that for our style of living, the following list is the ultimate, comprehensive DIY campervan conversion kit. We've picked our favorite items to build an adventure campervan. This covers more than just the van life essentials and goes into the realm of luxury.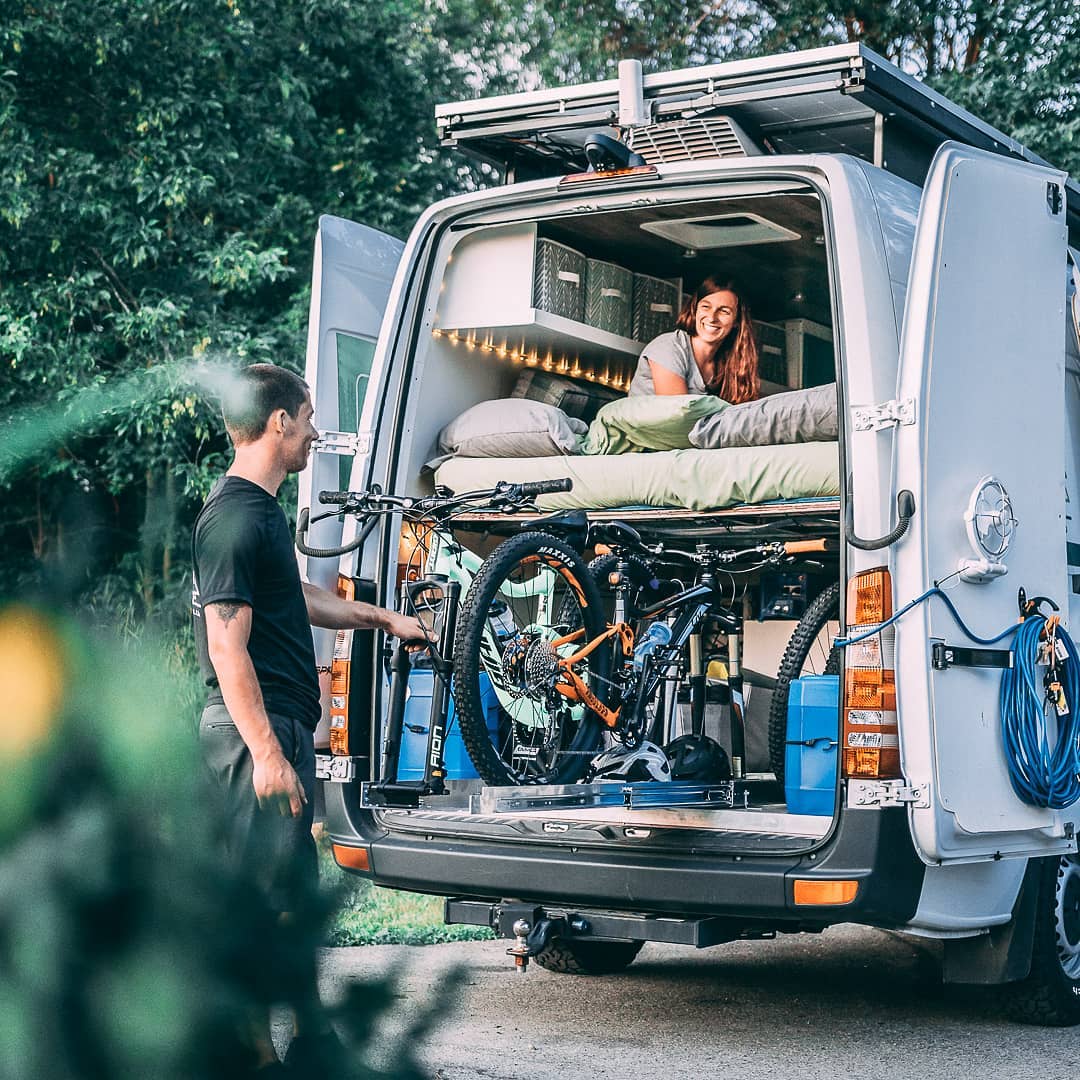 The Ultimate Van To Camper Conversion Kit
Electricity
These are the main components we would include in our solar panel setup kit. 400W of solar would be the perfect amount for us to power a 12V refrigerator, vent fan, cell signal booster and our laptops and phones. To wire it all up, we would follow this 450W solar panel wiring guide.
We've also included some extras like a B2B charger, tilt mounts for the solar and luxury lighting.
Heating And Cooling
A vent fan is essential for keeping cool in the summer and avoiding condensation in the winter. The Maxxfan is the best on the market when it comes to vent fans, and we would follow this guide to install the fan.
On the flip side, a Mr. Buddy propane heater or a Webasto diesel heater (if you've got a diesel vehicle) will keep you comfortable all winter even in the coldest of temperatures.
Kitchen
In our dream DIY camper kitchen we would include all the bells and whistles. We would want a 12 volt dual-zone portable refrigerator for both cold and frozen foods. We would include an oven/stovetop combo, and cook on a cast-iron skillet.
A jetboil with coffee-press attachment is one of the most efficient ways to make coffee, and you can't forget the spices for cooking!
Bathroom and Plumbing
One thing I would love to have on board is a campervan bathroom. For us this would include a composting toilet, water heater for a shower, and 12V sink setup for the kitchen.
Follow these instructions to set up your campervan sink.
Interior Extras
There are a few things we couldn't live without in our campervan conversion. One of those is having reliable internet on the road! A cell-signal booster is a must-have if you need to work online.
A few nice-to-have items are the perfect van life mattress, swivel seats, a table, window mesh to keep the bugs out and some seat heaters for winter.
Adventure And Accessories
Bugs weren't something we had really considered when we hit the road. Luckily, we did have an awning + bug net attachment which turned out to be a lifesaver in the Midwest summers.
In addition to some entertainment items like a portable speaker which we use on the daily, a hammock, and some heavy-duty sliders to tow along the bikes there are a few safety necessities that can't be missed.