27 Truck Bed Storage Ideas And Accessories
By
on
This post may contain affiliate links. As an Amazon Associate, I earn from qualifying purchases. Please read my full disclosure.
Camping in a pickup truck is one of the best ways to get off the beaten path and explore the outdoors. But, truck beds can be a hassle to organize. Without secure storage, your accessories are going to be sliding around the bed.
Fortunately, there are a number of ways you can organize your equipment to make the most out of your truck bed.
In this article we'll cover some of the best DIY systems for storage, dependable containers, and cases cases for bulky items.
We'll also share some of our favorite truck bed accessories.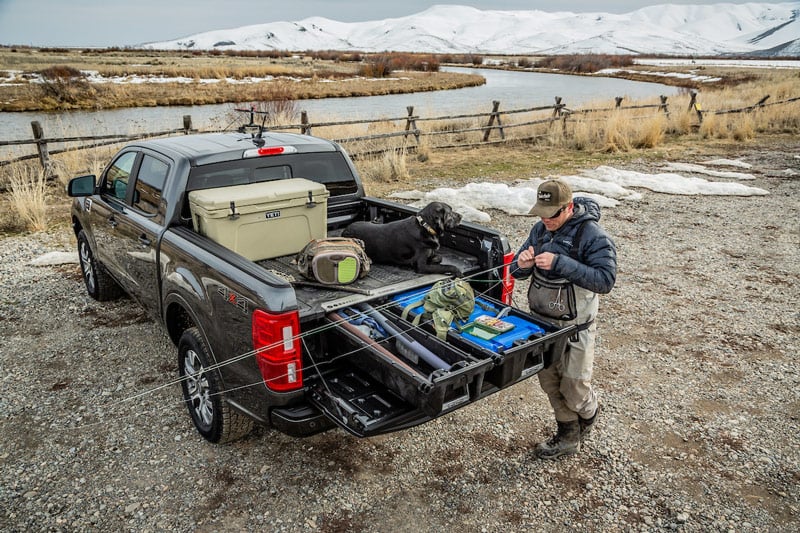 Slide-out storage boxes are a great upgrade from the traditional cargo slide.
These gear organizers by DECKED are perfect for organizing kitchen accessories, tools, hunting, or fishing equipment.
The drawers are protected underneath a waterproof sleeping platform.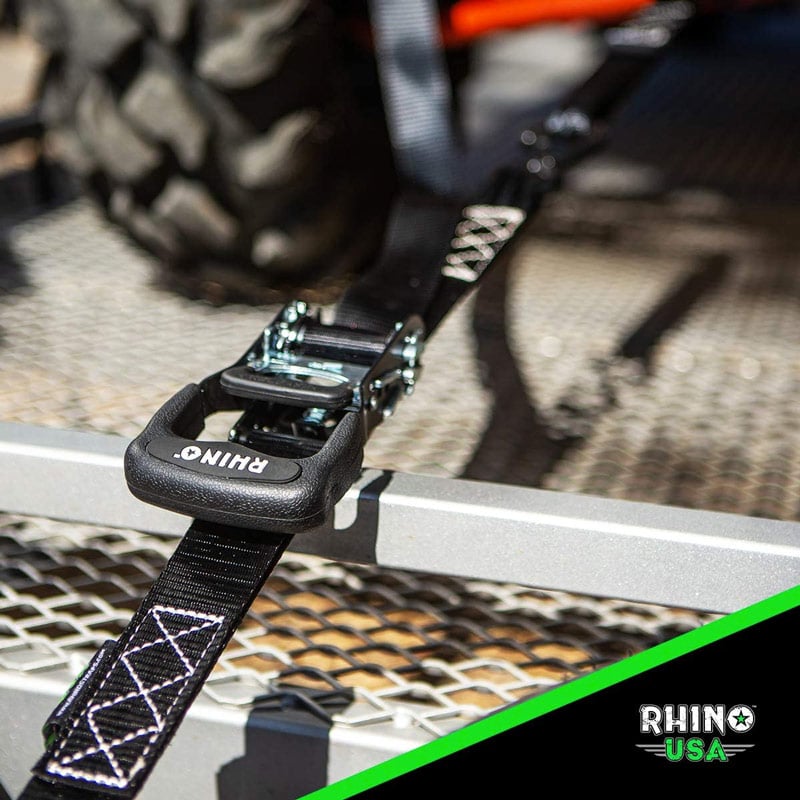 Quality ratchet straps are necessary for tying down bulky equipment.
That includes ATVs, motorcycles, watercraft, and cargo. Straps are one of the most versatile pieces of gear to pack.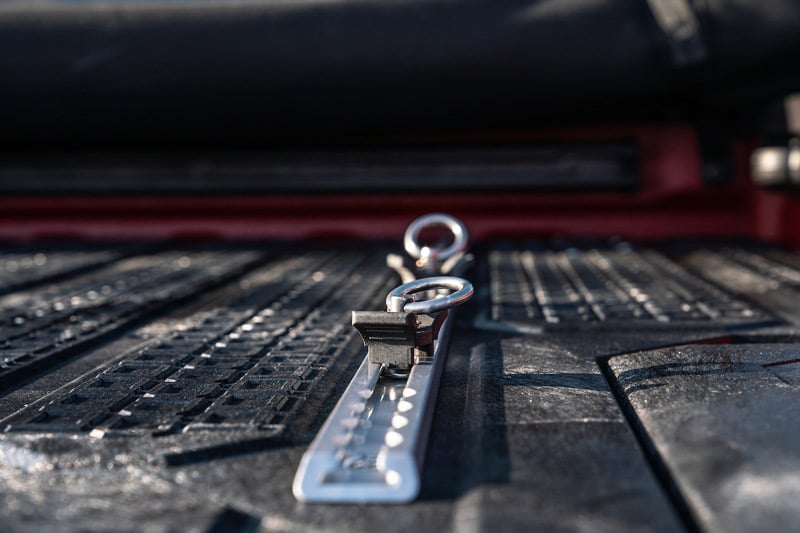 Tie-down tracks give you a place to secure your ratchet straps within the truck bed. These are highly convenient when you want to pack up and go quickly.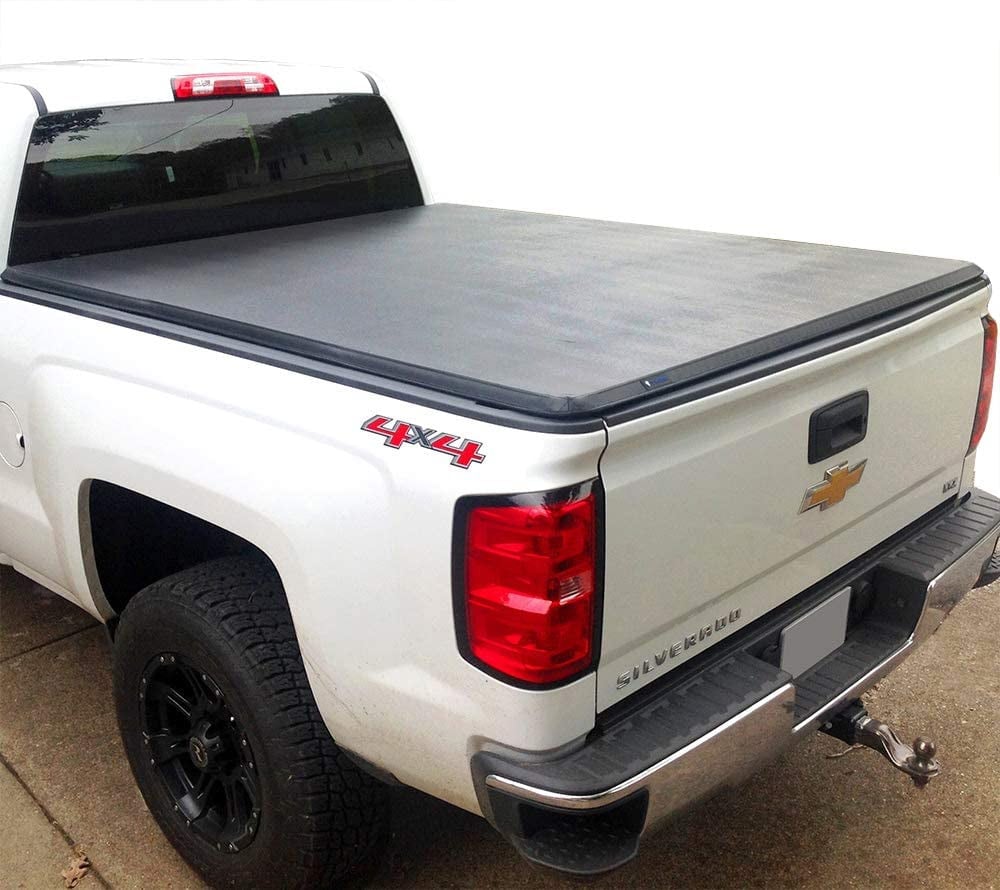 Truck bed covers can keep smaller items secure and prevent onlookers from seeing what you're packing.
Roll-up or folding bed covers are lightweight and waterproof.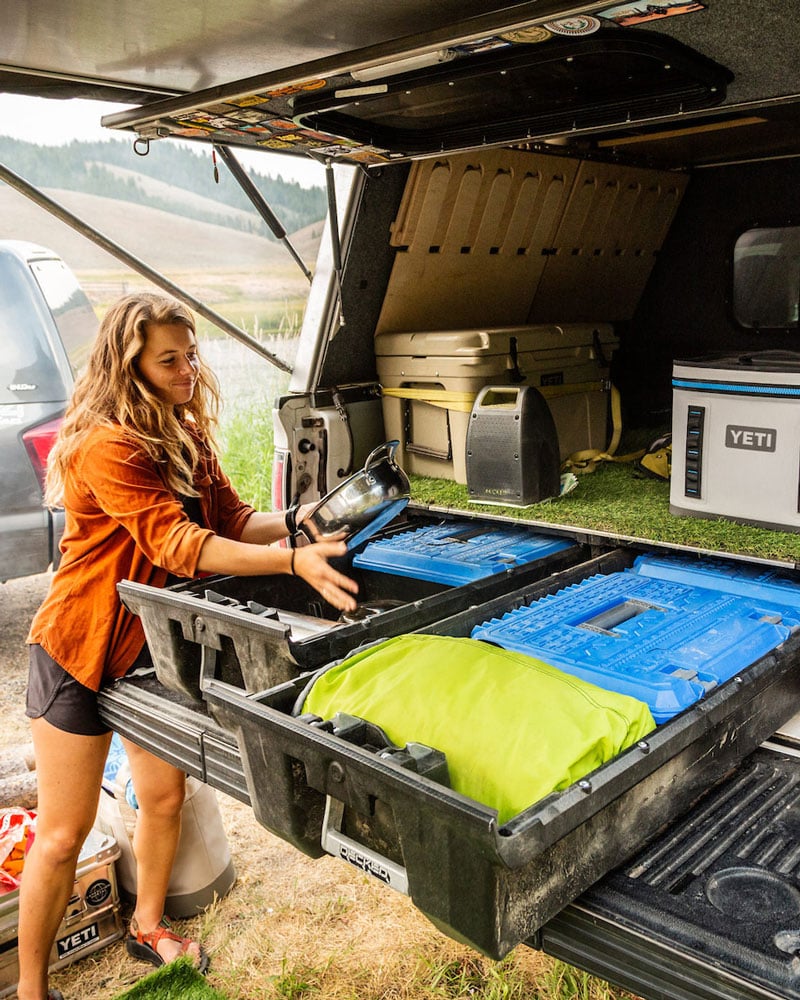 Smaller boxes within a slide is one of the easiest ways to keep little accessories from shifting during the drive.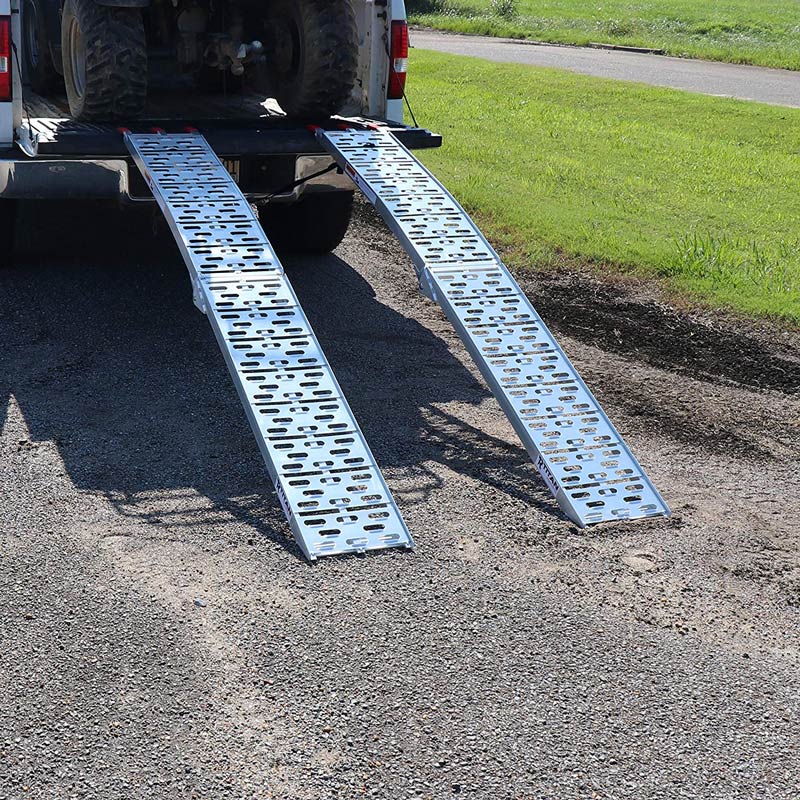 If you're loading large ATVs or motorcycles, then ramps are a must-have.
These ramps by Titan are quick to set up and fold down for easy transportation.
Utility winch loading systems get installing behind the cab of a truck and allow you to easily tow gear up the ramps.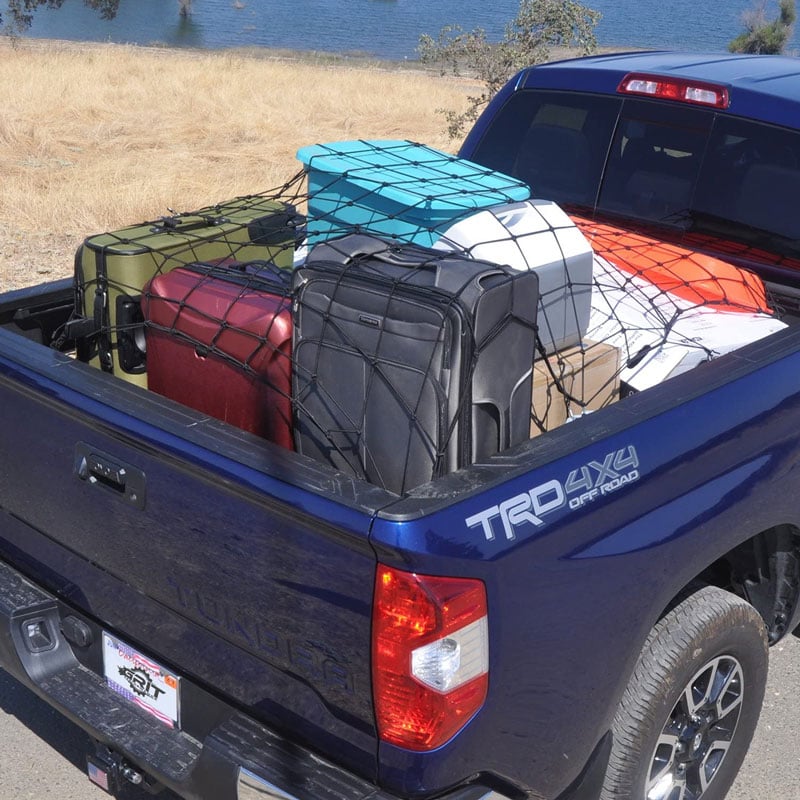 Mesh cargo nets are one of the cheapest ways to secure your gear during a drive.
They are not waterproof, but they are lightweight and take seconds to install.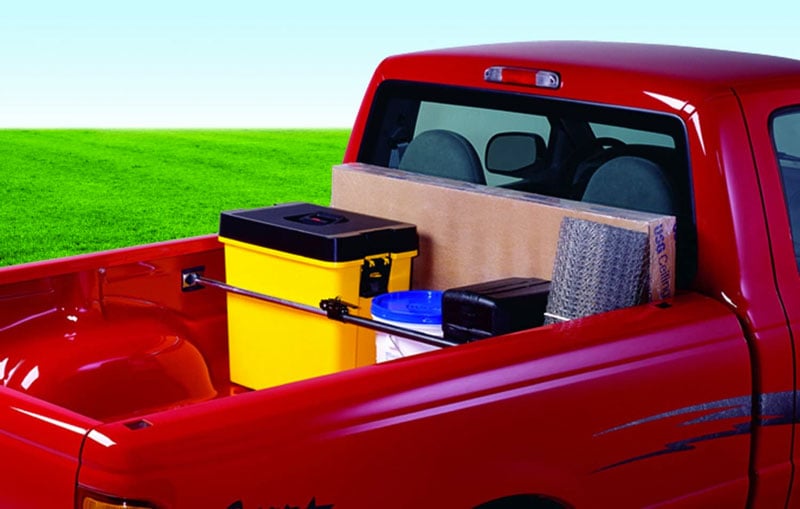 If you're only hauling a few items at a time, cargo bars are a convenient way to keep equipment secure.
Fully adjustable, cargo bars expand and ratchet into place.
When you don't need them, they pack up small and are extremely lightweight.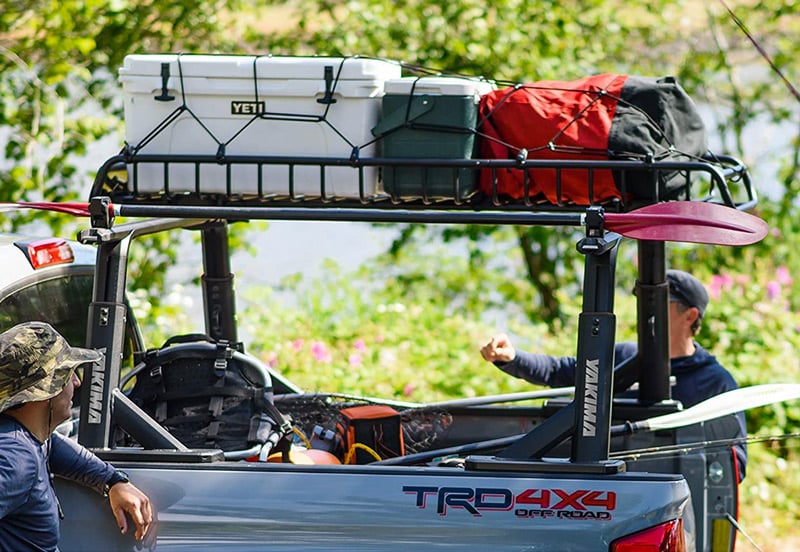 Ladder racks are designed to elevate your equipment to maximize the storage capacity both above and below.
You can use a ladder rack to secure a roof top tent, watercraft like kayaks and canoes, or mount lightweight cargo.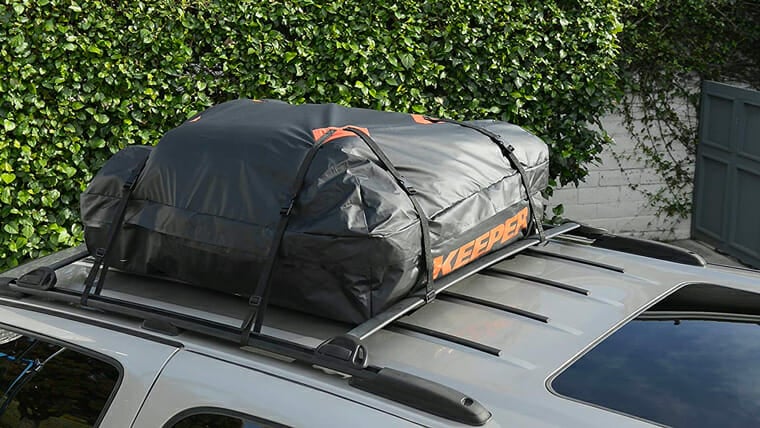 Cargo bags are one of the easiest ways to store clothing, tents, sleeping bags and other soft materials on the roof.
The bags are waterproof and easy to maneuver taking up a minimal amount of space.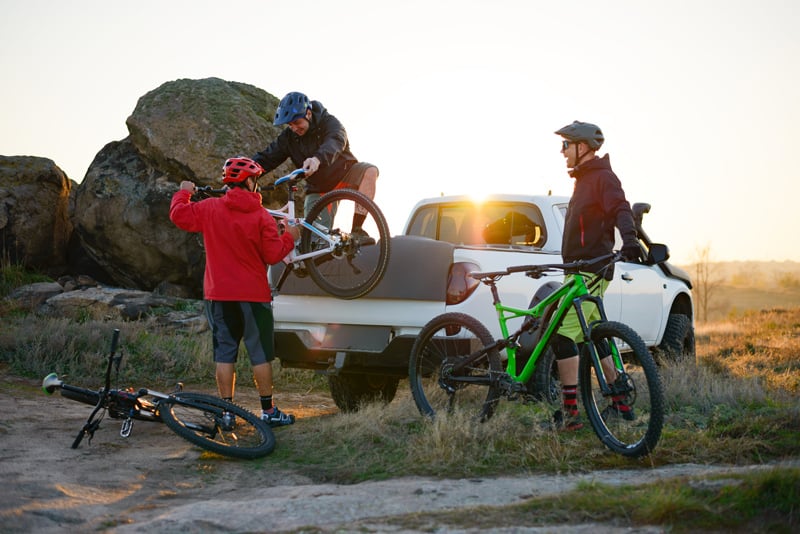 Tailgate pads protect your truck from scratches or damage when transporting large equipment.
They're most useful for mountain bikes, lumber and ladders.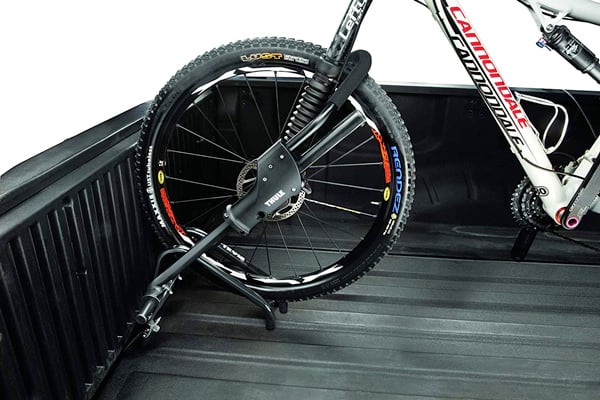 Bike racks are made to secure your mountain or road bikes upright in the truck bed. This makes it easy to clamp your fork and protect both the bike and the truck from scratches.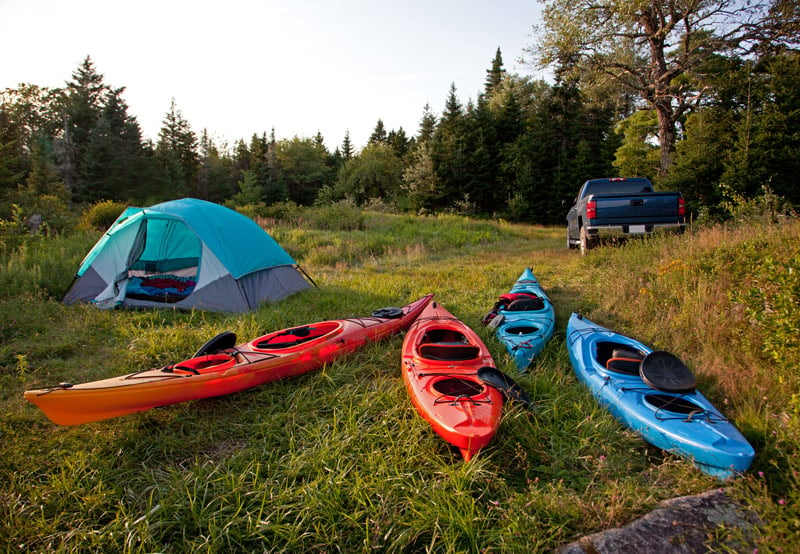 If you want to carry a kayak, canoe or paddle board in your truck, then truck bed extenders are the best way to do it.
These products install on the receiver hitch of your vehicle and provide a solid surface for the watercraft to rest on.
Overnight Gear
If you want to go overlanding in your pick up truck, there's no better way then to get a tent or pop-up specific to your vehicle.
Listed below are some of the top options for camping in a truck bed.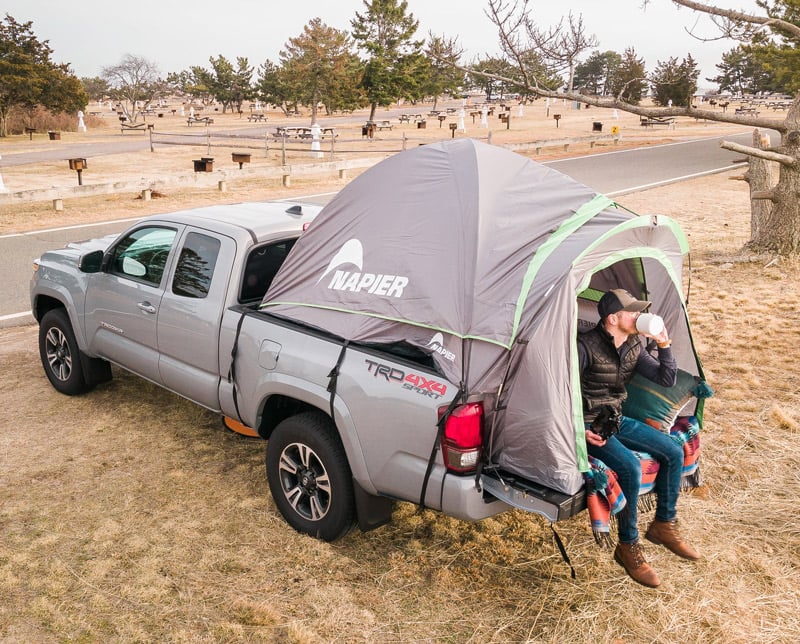 Truck tents are designed to fit in the back of a pickup using the bed as a base. They provide better wind-resistance than a regular camping tent and keep you off the ground further weatherproofing the set up.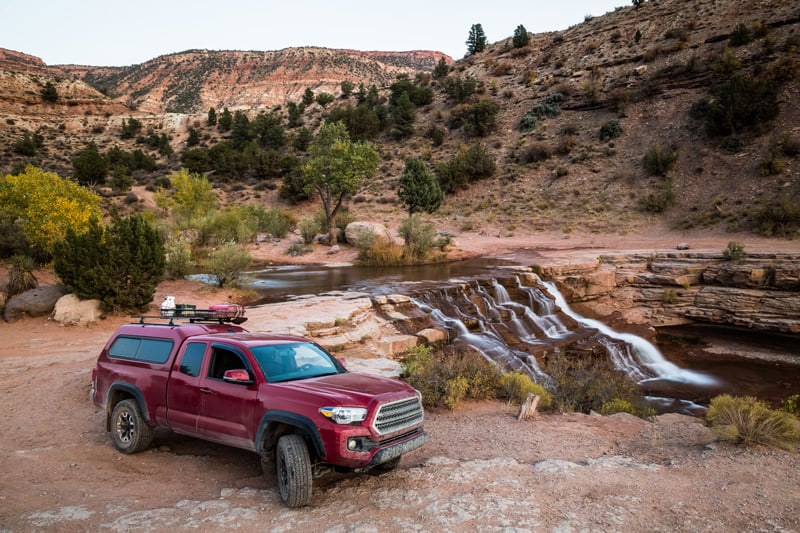 Air mattresses will give you the most comfortable rest off-road. Truck bed versions have cut-outs designed to fit around the wheel wells maximizing the amount of space you can achieve.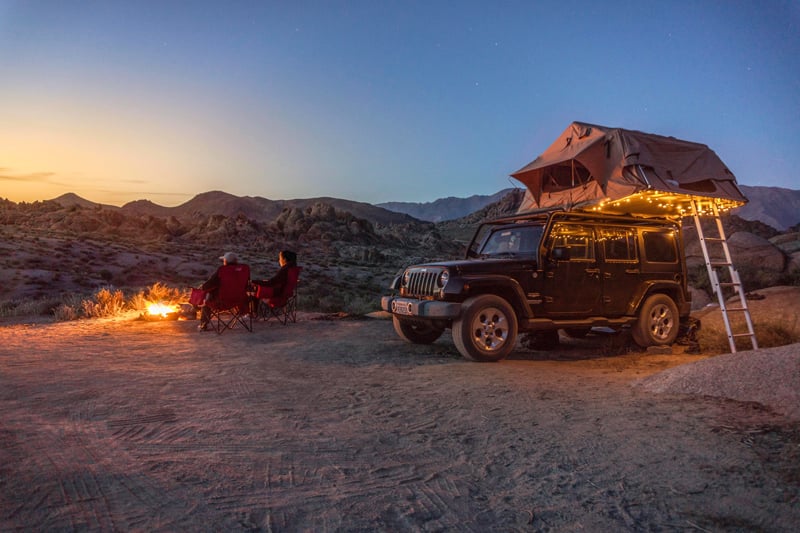 One of the most fun, and space-saving ways to camp is in a roof top tent. These tents work best on top of a ladder rack and assemble quickly.
The biggest advantage to a roof top tent is that you won't have to worry about sleeping on rocky or uneven surfaces. Plus, you'll get a fantastic view at night.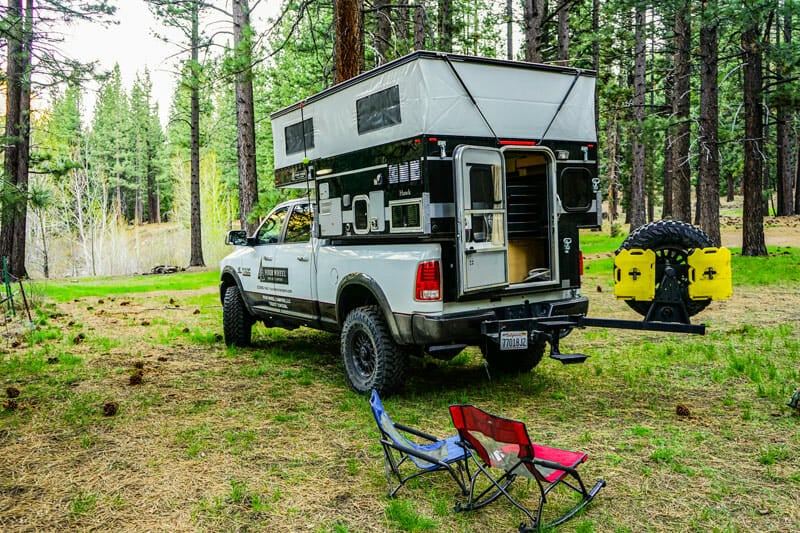 For an even more comfortable sleep, consider a pop-up truck camper. These campers slide-in to the bed and come with everything you need including a full-sized mattress, dinette, kitchen, and running water.
Pick Up Truck Maintenance Accessories
The following items will help maintain your truck on a camping trip and keep you moving overland.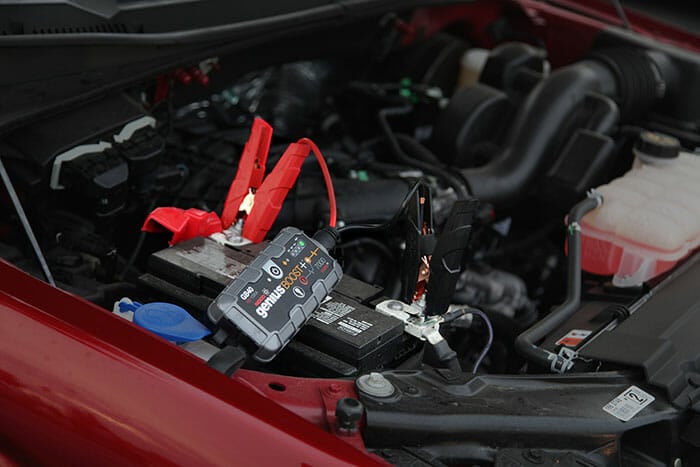 There's nothing worse than waking up in the morning with a dead battery. Portable jump starters can be charged up at home and are small enough to keep in your glove box for emergencies.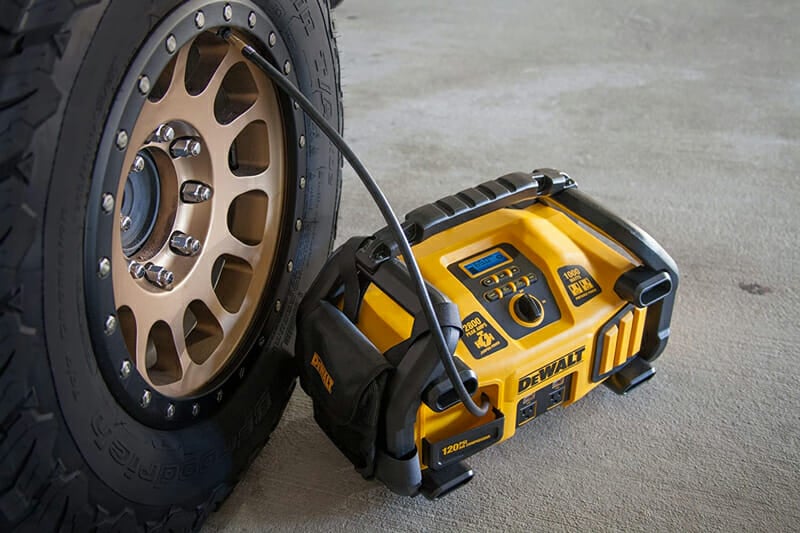 Air compressors are great for an overland trip because you can adjust the tire pressure based on the surface your traveling on.
They're also great for unexpected flats or airing up mattresses, paddle boards, and other inflatable gear.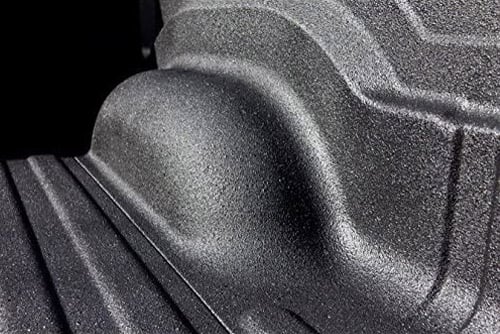 Bed liner comes in either roll-on or spray on. This is a scratch-resistant, waterproof material that will protect your bed from rust, scratches, stains or corrosion.
Campsite Accessories
If you have a camping trip coming up, there are a few items we'd recommend not leaving the house without. Listed below are some of our favorite accessories to pack.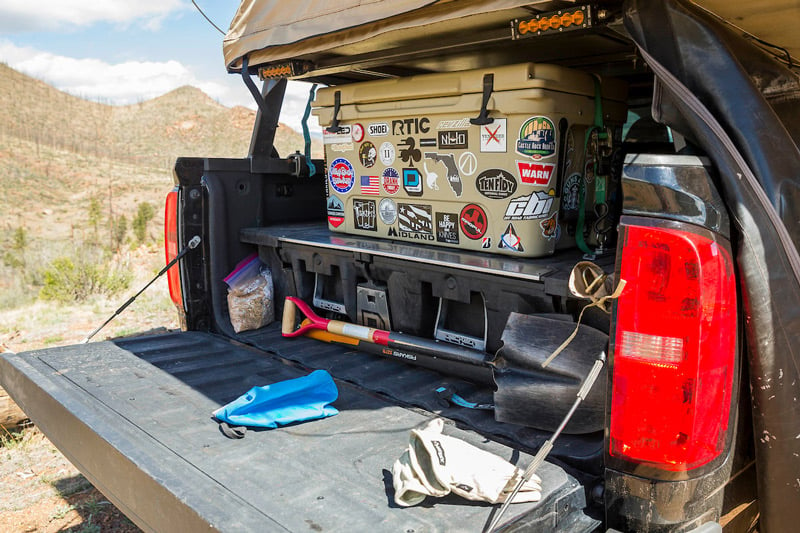 The easiest way to keep food cold. These camping coolers can keep ice frozen for days and are large enough to pack food for a week or more.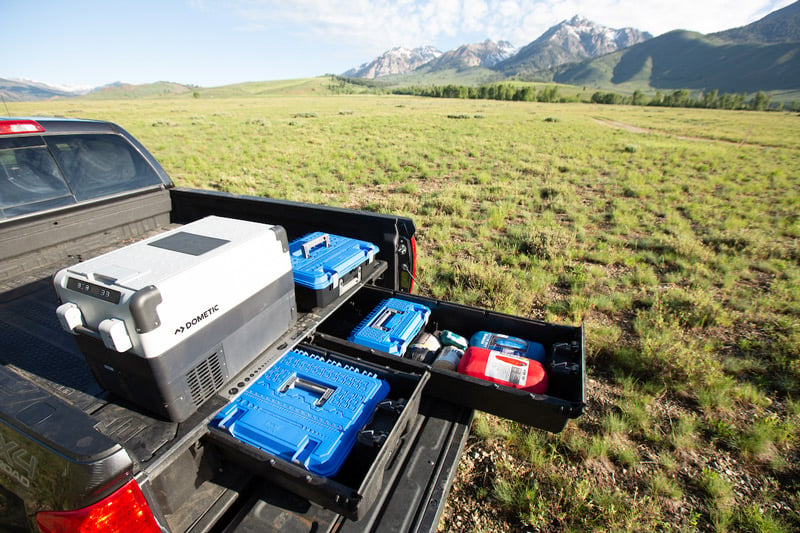 Portable refrigerators can plug into a 12-volt cigarette lighter, or run off a solar powered generator. Dual-zone versions have refrigerator/freezer combos so you can keep food cold for an unlimited amount of time.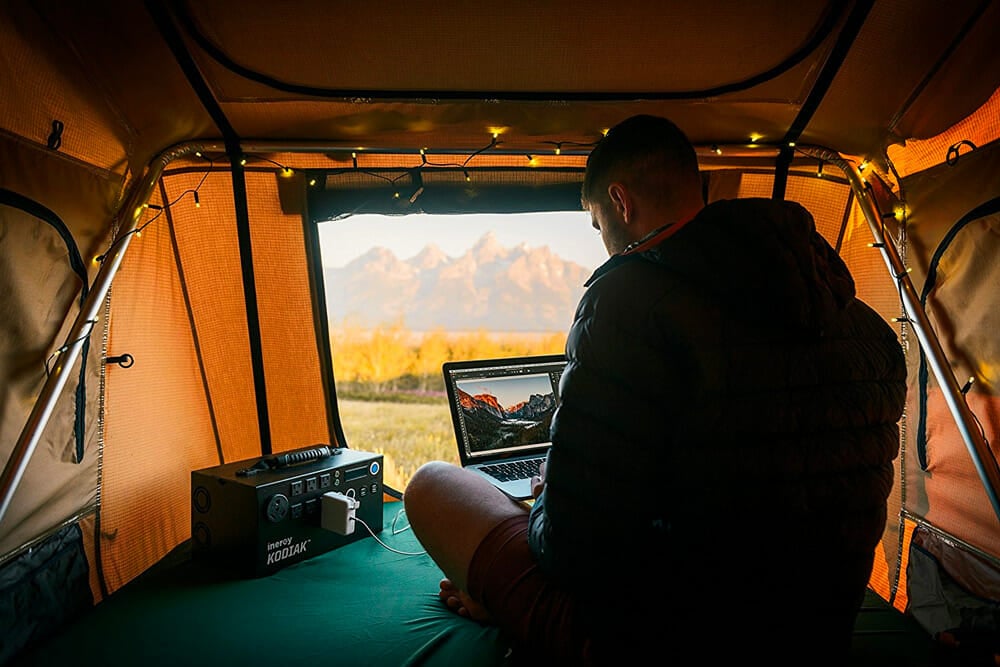 Solar generators use solar to power a battery bank that can be used to charge laptops, cell phones, drones, refrigerators, or other small electronics.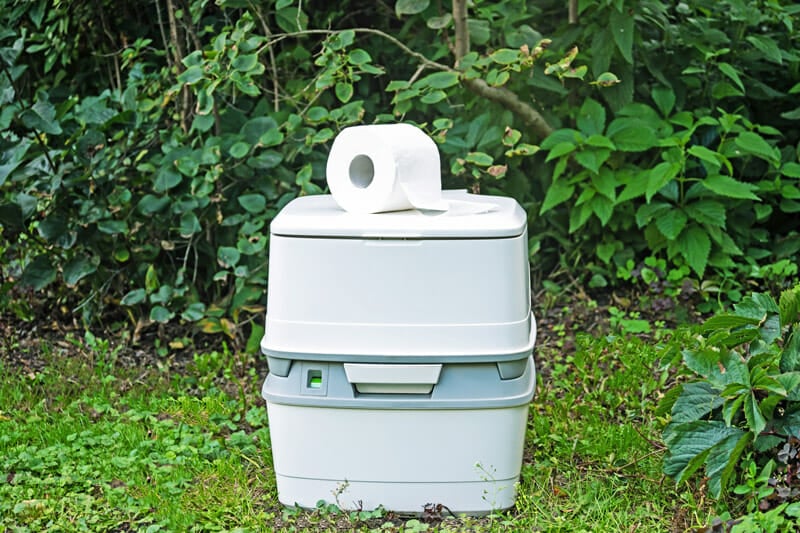 If you're going camping for extended periods of time off-grid, a portable toilet is a convenient way to relieve yourself on a trip.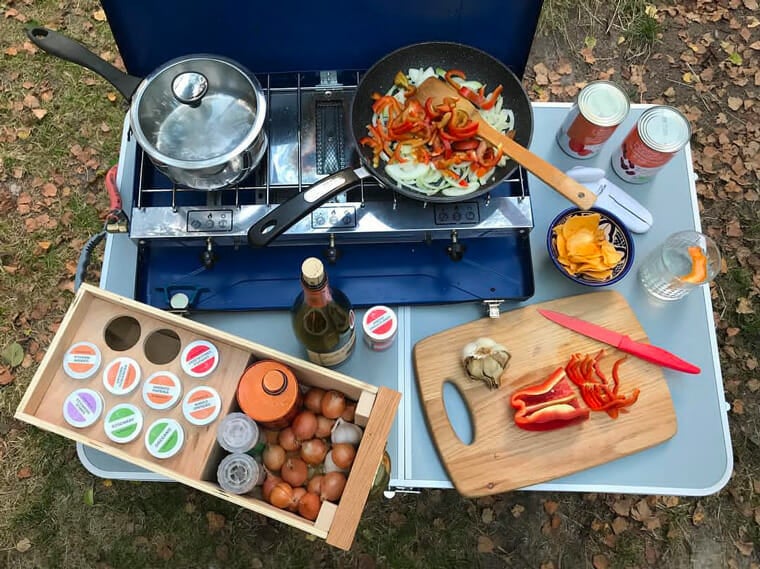 Portable propane camping stoves are the easiest way to cook food in the wild. They are energy efficient, pack down small, and heat up quickly.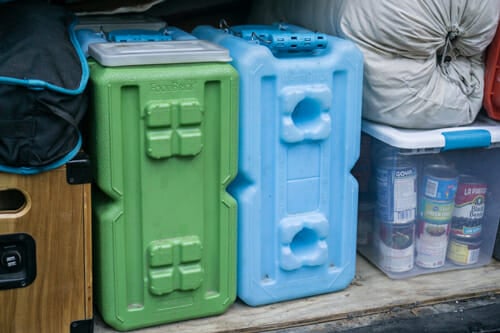 Camping water tanks are durable and stackable to maximize the amount of storage space you can get out of each container.